How Expensive is It to Own A Shih-Tzu?
How Expensive is It to Own A Shih-Tzu?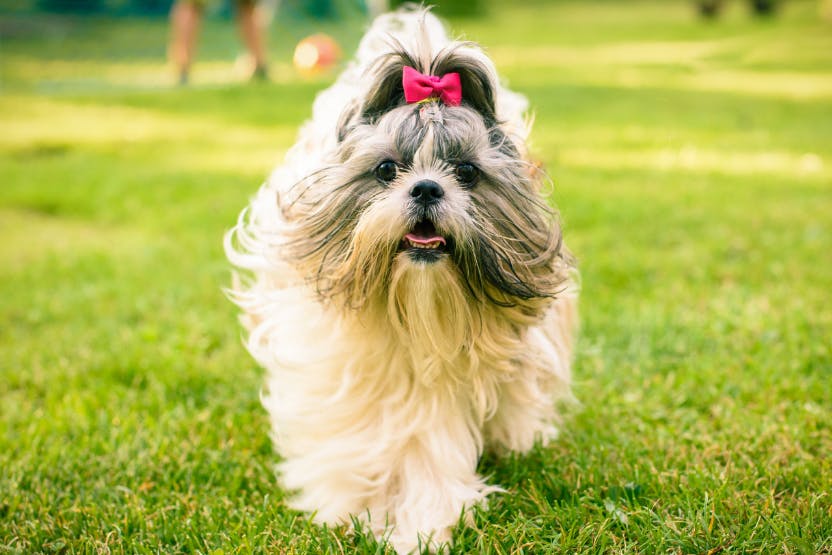 By Mel Lee-Smith
Published: 12/30/2021, edited: 02/25/2022
Save on pet insurance for your pet
You don't have to choose between your pet and your wallet when it comes to expensive vet visits. Prepare ahead of time for unexpected vet bills by finding the pawfect pet insurance.
Overview
With button eyes, floofy fur, and short snouts just begging to be booped, Shih Tzus are one of the cutest dog breeds out there. Thought to have originated in Tibet, these doggy divas have been stealing hearts for millennia. But these "little lions" — as they were called by ancient Chinese royals — aren't for the faint of heart. Shih Tzus can be a little stubborn and tough to train, but with the right approach, they'll become a well-behaved member of your pack in no time!
How much does it cost to care for a Shih Tzu? To give you a good idea, we've sniffed out the average costs of everything from grooming and training to vet care and dog food. Keep reading for a breakdown of annual pet care costs for Shih Tzus, as well as invaluable tips for saving money.
(All costs are estimates only. To provide an accurate snapshot of pet care costs, we've sourced expenses from American cities where costs of living are both lower and higher than the national average, like Raleigh, NC, and San Francisco, CA, respectively.)
How much does it cost to own a Shih Tzu?
There's no one-size-fits-all answer to this question. How much you spend on your Shih Tzu depends on where you live, what your budget is, how often your Shih Tzu requires professional training and grooming, and so many other factors. To give you a "ruff" estimate of your Shih Tzu's annual costs, we did some digging and came up with the following figures:
Buying or adopting a Shih Tzu puppy: $200–$2,400
Vet care: $500–$850
Supplies: $195–$740
Grooming: $35–$720
Training: $120–$825
Food: $160–$360
Grand total: $1,210–$3,495
Buying or adopting a Shih Tzu
Rounding out the top 20 most "pawpular" breeds in the US, the Shih Tzu is a sought-after dog. Unsurprisingly, there are hundreds of Shih Tzu breeders throughout the US ready to meet demand. But you'll also find Shih Tzus of all ages in shelters and animal rescues, just waiting for their "furever" homes.
Adopting a Shih Tzu is much cheaper than buying a puppy from a breeder. Adoption fees range from $150 to $300 on average. This fee often includes spay/neuter and microchipping as well as dewormer and flea treatment. Not only will you pay less in preventative care costs when you adopt, but you'll also save a four-legged life. Win-win!
Prefer to buy a Shih Tzu puppy from a reputable breeder? Prepare to pay over $2,000 for your new fur-child, especially if they're from a champion bloodline. This price may include other expenses, like potty training and vaccinations.
Getting your paws on a Shih Tzu puppy may be more difficult than it seems. Because these pups are in high demand, you might be put on a waiting list. Some breeders charge a non-refundable waiting list deposit, which ranges from $350 to half the sale price of the puppy. Before applying for your spot, contact the breeder with any questions or concerns about the process.
Vet care
Although Shih Tzus are relatively healthy dogs, they'll need regular checkups to stay in tip-top shape. Shih Tzus often suffer from breathing problems, eye conditions, and dental disease, which can be expensive to treat out of pocket. You'll also need to see the vet at least once per year if your Shih Tzu is an adult, or once every 6 months if your Shih Tzu is a senior.
A wellness plan can ease the financial burden of routine vet care. Check out Wag!'s wellness plans today to discover the "pawfect" plan for your Shih Tzu!
Let's take a closer look at the average cost of vet care for Shih Tzus.
Common health conditions
Here's a quick look at how much you can expect to pay to treat common conditions in Shih Tzus:
Preventative care costs
In addition to treatment for illnesses and accidents, pet parents will also need to pay for their Shih Tzu's routine care. Here's a breakdown of the average annual costs of preventative care for Shih Tzus and other small breeds:
Annual vaccines: $120
Heartworm preventatives: $120
Wormer: $40
Source: Dr. Linda Simon, member of Wag!'s licensed veterinary team
Vet care for a Shih Tzu can be expensive.
Most pet insurance companies reimburse claims within 3 days, putting 90% of the bill back in your pocket. Compare leading pet insurance companies today to find the right plan for your Shih Tzu.
Supplies
When budgeting for your Shih Tzu puppy (or rescue), don't "furget" to include everyday costs like toys, poop bags, and other supplies. Some of the costs below aren't annual — for example, you probably won't buy a new crate every year. All of these costs include basic pet accessories like collapsible food and water bowls, as well as fancy gadgets like automatic feeders and memory foam beds.
Here's how much you can expect to spend on supplies for your Shih Tzu:
Toys: $30–$150
Walking supplies: $70–$160
Grooming supplies: $35–$60
Food/water bowls: $20–$120
Bedding: $20–$50
Crate: $20–$200
Grooming
How often should you get your Shih Tzu groomed by a professional? The average Shih Tzu needs to see a professional groomer once every 4 to 6 weeks. In the summer, that may increase to once every 2 to 3 weeks.
Since the average visit to the groomer costs $60, you'll end up paying around $720 per year for professional dog grooming services. This price doesn't include the cost of at-home grooming supplies.
If you know your way around a pin brush, dog shears, and nail clippers, your Shih Tzu may not need to visit the groomer as often. On the other paw, if your Shih Tzu likes rolling around in the grass and splashing in puddles, or you're not comfortable grooming your dog yourself, you can expect to shell out more for professional fur care.
Because the Shih Tzu is a long-haired breed, they require frequent brushing and baths. Brush your Shih Tzu 2 to 3 times per week, and bathe them every 1 to 2 weeks.
Training
The cost of training a Shih Tzu depends on several factors, including your location and budget, your dog's temperament and existing commands, and the training method and frequency you choose.
Common behavior problems for Shih Tzus include:
To ensure your Shih Tzu puppy grows up to be a well-mannered mutt, early socialization and positive reinforcement training are vital. Training your Shih Tzu to potty outside may be a little tricky, but it's something you should start working on ASAP. You'll also want to prioritize problem behaviors, like training your Shih Tzu not to bark.
You'll find a range of dog training options available near you, but the most "pawpular" include group classes, in-home training, online dog training, and board-and-train programs.
Group classes
The cost of group classes will vary depending on the type and length of class you choose. For a program that lasts between 4 and 6 weeks, you'll pay anywhere from $100 to $275 on average. Some dog training classes are split into different tiers, like beginner, intermediate, and advanced. If you want your pup to learn all the tricks in the training manual, be prepared to invest at least $300 and 12 weeks into your dog's training.
Many facilities require dogs to commit to the full duration of the class, which can be tricky for pet parents with unpredictable work schedules. Before enrolling, read up on the facility's payment and refund policies to account for any hidden fees.
Private in-home training
Just like every other dog, Shih Tzus need adequate socialization. But as we've already seen, some of the Shih Tzu's behavior problems start at home. If you think your petite pooch could use a helping paw learning the rules of the roost, consider in-home training.
On average, in-home dog training costs $125 to $175 per hour-long session. You may need to pay a fee for the initial consultation, which typically ranges from $75 to $100. Some in-home trainers charge extra mileage fees for pet parents who live outside their service area.
Looking for a more affordable, convenient way to work on your Shih Tzu's bad behavior in the comfort of your own home? Download the Wag! app and start searching for in-home dog trainers near you. With average rates starting at $60 per hour-long session, in-home dog training through Wag! is a "grrreat" way to save some cash on pet care.
Board-and-train programs
This dog training option is the most expensive and intensive. On average, you'll pay $2,800 for a 2-week program and $4,400 for a 4-week program. Some board-and-train programs last up to 8 weeks.
There's no denying this training option costs a pretty penny, but is board-and-train good for dogs? Not necessarily. Sending your doggo off to obedience boot camp might sound like a good idea, but your participation in the training process is crucial. Before researching board-and-train programs, you may want to explore alternative options that also train you how to interact with your dog.
Online training
Digital dog training is becoming increasingly "pawpular", and for good reason! It's a super convenient way to brush up on your dog's commands or get your training questions answered quickly. If you book an online consultation through a local dog training facility, you can expect to pay anywhere from $75 to $100 per hour.
That's a little pricey, especially considering the average cost of a 6-week obedience class is only slightly more expensive. Fortunately, there's a more affordable alternative: digital dog training through Wag!. For just $27 to $33 per 30-minute virtual dog training session, you'll have "pawlenty" of cash left to spend spoiling your Shih Tzu with new toys and treats!
Food
The average Shih Tzu eats 1 cup of kibble per day (not including treats and snacks). Depending on the food brand you choose, you'll spend somewhere between $160 and $360 per year on dog food.
A high-quality diet is crucial for every dog, "pawticularly" Shih Tzus. This breed is prone to health conditions like low blood sugar and bladder stones, both of which can be managed and even prevented with a complete and balanced diet.
Keeping your Shih Tzu within a healthy weight range is one of the best ways to protect their health. A 2019 study found that Shih Tzus (among other breeds) who maintained a healthy weight live up to 2.5 years longer than overweight dogs.
Some of the best dog foods for Shih Tzus include:
Royal Canin Shih Tzu Loaf in Sauce Canned Dog Food
Hill's Science Pet Adult Perfect Weight Small Bites Dog Food
Halo Small Breed: Holistic Chicken and Chicken Liver Recipe
Other costs
Pet care is an expense many pet parents forget to include in their budgets. While pet care services are optional, chances are you'll need them at some point. After all, you won't be able to take your dog along for every vacation. And unless your boss is super cool, your four-legged assistant probably won't be able to accompany you at work.
Here's a rundown of how much you can expect to pay for pet care services per year on average:
Doggy daycare (1 full day per month): $420–$560
Dog sitting (1 week per year): $600–$840
Dog boarding (1 week per year): $250–$500
Dog walking (1 week per year): $125–$210
Searching for pet care that's just as affordable as it is convenient? Download the Wag! app today and start searching for Pet Caregivers near you. The Pet Caregivers on our platform are vetted and insured for your peace of mind. Plus, many of them are pet parents just like you, which means they've got what it takes to care for your fur-child. Our dog walking, sitting, and boarding services are available on demand at competitive rates — no hidden fees, no contracts, and no headaches!
Tips for saving money
While parenting a Shih Tzu isn't exactly cheap, we're sure you'll agree your dog's love and companionship are worth every penny. If you're a pet parent on a budget, here are a few simple ways you can save big bucks on your fur-child's care.
#1. Adopt, don't shop.
Shih Tzu puppies might be in high demand, but adopting a dog is a great way to slash upfront costs. Plus, many adoption centers take care of spay/neuter surgery, microchipping, vaccinations, and dewormer, which means extra savings for you!
#2. Invest in pet insurance.
Treatment for emergencies and illnesses can put you thousands of dollars out of pocket in the blink of an eye. Pet insurance is a safety net that protects you and your pup from expensive medical bills. Start comparing pet insurance plans today to find a policy that fits your budget and your Shih Tzu's unique health needs.
#3. Sign up for a wellness plan.
As we've already seen, Shih Tzus need frequent professional grooming — you'll fork out hundreds of dollars each year for this service. To save some cash, invest in a Wag! Wellness plan. Our grooming add-on reimburses you for up to $300 in grooming expenses each year. Plus, your base plan covers routine pet care costs like vaccinations, parasite preventatives, and so much more!
#4. Brush your Shih Tzu's teeth daily.
Shih Tzus are prone to dental disease, which can cause serious discomfort and other health problems. Daily brushing goes a long way toward preventing periodontal disease. Start training your Shih Tzu to accept tooth brushing as soon as you can to keep those fangs pearly white!
#5. Research zero-waste pet care.
One of the core principles of zero-waste dog care is investing in sustainable products that will last throughout your pet's lifetime. While they often cost more upfront, chances are they won't break or need replacing for years, which can save you money in the long run. (While also reducing your pup's carbon pawprint!)
---
Like most rewarding things in life, pet parenthood isn't easy or cheap. Caring for a Shih Tzu will cost thousands of dollars each year, but you can't put a price on this petite pup's friendship and loyalty!
Got questions on how to save money on pet care? Chat with a vet now for prompt answers to your pressing questions!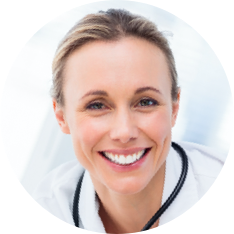 Does your pet have a supplement plan?