Best Pet Insurance for Cats
Best Pet Insurance for Cats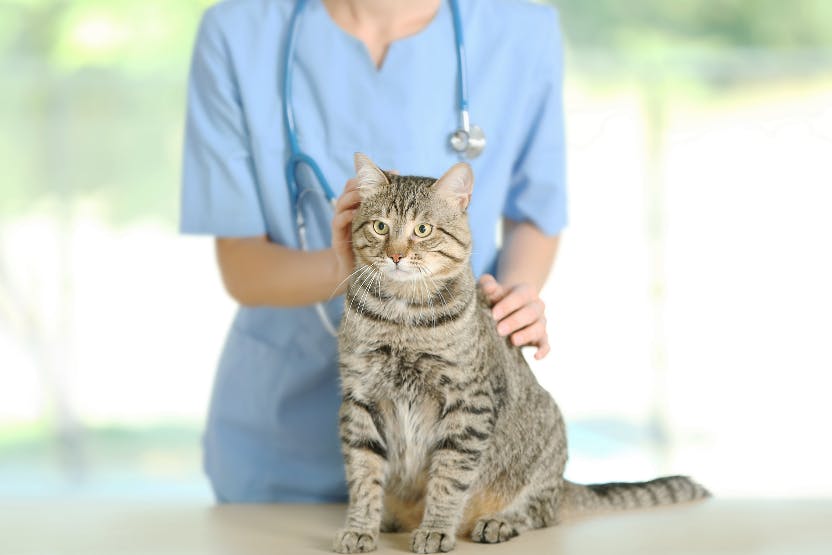 By Adam Lee-Smith
Published: 12/10/2021, edited: 12/10/2021
Save on pet insurance for your pet
You don't have to choose between your pet and your wallet when it comes to expensive vet visits. Prepare ahead of time for unexpected vet bills by finding the pawfect pet insurance.
Overview
Whether they're hanging from your kitchen curtains or getting into scraps with other felines, cats can be calamitous critters. As confident and tough as your tiny tiger may seem, they're not immune from injury or illness. 
Getting insurance for your little lion is essential to keep them healthy and to avoid high vet bills. "Unfurtunately," many pet parents don't get their cat's insurance — approximately only just over 1% of pet parents of pet parents in the US insure their cats. 
Trying to find the best coverage for Felix? Cut through the insurance jargon — here are our top 5 picks for the best pet insurance for cats! 
Note: All insurance providers operate differently from state to state. Contact each provider directly for an accurate quote for your fur-baby.
Our top picks for the best pet insurance for cats
Best wellness add-ons: Figo
Best dental coverage: Pets Best
Most affordable monthly premium: Healthy Paws
Most customization options: Embrace
Most comprehensive coverage: Trupanion
Healthy Paws
Healthy Paws is widely considered one of the best pet insurers for cats. Unlike many companies, Healthy Paws offers no caps on per-incident, annual, or lifetime payouts. This insurer is also known for its quick payouts, with 99% of claims processed in 2 days.
Why Healthy Paws is a great choice for cat insurance
Short waiting periods
Coverage for a range of medical conditions and injuries
Most claims are processed within 2 business days

No coverage cap
Competitive deductibles and reimbursement rates
What's covered?
Cancer
Heart conditions
Diagnostic tests (X-rays, blood tests, etc.)
Surgery
Prescriptions
Chronic conditions
Alternative treatment
Deductibles
Coverage limits
Reimbursement rates
Waiting period

15-day waiting period for new injuries and illnesses
12 months for cats with hip dysplasia
Add-on options
Healthy Paws does not offer wellness or preventative care add-ons.
Monthly premium: $12–$30 on average
Trupanion
Trupanion is one of America's best-known pet insurance providers, and for good reason. Trupanion offers lightning-fast reimbursement, fully flexible deductibles, and add-ons covering a range of alternative treatments. The monthly premiums are high, but that's because this insurer reimburses 90% of eligible expenses.
Why Trupanion is a great choice for cat insurance
Approval and reimbursement in minutes with Vet Direct Pay
Fully adjustable deductibles
Short waiting period for injuries
No coverage limits
Add-ons for alternative treatments
What's covered?
Elbow dysplasia
Congenital conditions 
Surgery
Hospital stays
Prescriptions
Herbal therapy
Prosthetic devices and carts
Deductible: Adjustable between $1 and $1,000
Coverage limits: Unlimited per-condition

Reimbursement rate: 90%

Waiting period 
Injury: 5 days
Illness: 30 days
Add-on options
Trupanion has one add-on for cats: the Recovery and Complementary Care add-on. This add-on covers 90% of the cost of:
Acupuncture
Homeopathy
Rehab therapy
Naturopathy
Behavioral modification
Chiropractic treatment
Hydrotherapy
Monthly premium: $25–$35 on average
Insure your cat as soon as "pawssible" for maximum protection.
Most pet insurance companies don't cover pre-existing conditions. To avoid high veterinary care costs, secure pet health insurance today and save up to $273 each year.
Figo
Figo is a relatively new pet insurance provider that does things differently from other companies. Figo is a good alternative to traditional insurance companies.

One of Figo's big selling points is the Pet Cloud app, which allows you to live chat with vets 24/7, send your cat's medical records, and more. Figo also doesn't impose age limits on new insurance policies, making it a good option if other insurers have rejected your older cat.

Why Figo is a great choice for cat insurance

Paperless Pet Cloud app
24/7 access to veterinary advice
No upper age limit on policies
Add-ons to help everything from boarding fees to third-party property damage liability 
Short waiting periods
What's covered? 
Chronic conditions
Hereditary and congenital conditions
Cancer treatment
Dental illness/injury
Knee conditions
Hip dysplasia
Surgery
Emergency hospitalization 
Prescriptions
Diagnostic tests

Deductibles
Coverage limits 
$5,000 (annual)
$10,000 (annual)
Unlimited
Reimbursement rates
Waiting period 
14 days for illness
3 days for injury
Add-on options
Figo offers 3 add-ons to help manage the cost of treatments and procedures that insurance plans don't usually cover. Note: many of these add-ons are subjected to different terms and conditions.

The Veterinary Exam Fees for Accident and Illness Visit add-on helps cover the costs of exams and consultations for diagnosing and treating an injury or illness.

The Extra Care Pack add-on helps cover the cost of:
Cremation and burials
Lost pet advertising
Pet theft 
Pet boarding costs
Third-party property damage liability
Vacation cancellation due to a pet-related emergency
The wellness add-ons come in two different tiers: Basic and Plus. Both plans have the same benefits, but the Plus plan has higher annual maximums. The Wellness add-ons covers:
Spay/neuter
Bloodwork
Heartworm preventatives
Deworming
Monthly premium: $18–$32 on average
Pets Best
After 15 years in the business, Pets Best has grown into one of America's top pet insurance providers. Pets Best is known for its low premiums, transparent policies, and sending direct payments to vets. Three plan tiers and comprehensive add-ons make Pets Best one of the most flexible insurers on the market.

Why Pets Best is a great choice for cat insurance
Direct payments to vets via Direct Vet Pay
24/7 veterinarian hotline
3 coverage tiers
Short waiting periods
Comprehensive wellness add-ons
What's covered?

Pets Best offers 3 tiers of coverage: Basic, Plus, and Elite. The Plus plan is the most popular and provides additional coverage for injury and illness exams. The Elite plan includes coverage for acupuncture, chiropractic treatments, and rehab. All 3 plans cover the following:
Deductibles 
$50
$100
$200
$250
$500
$1,000
Coverage limits 
$5,000
10,000 (accident only)
Unlimited
Reimbursement rates 
Waiting periods
3 days for injuries
14 days for accidents
6 months for cruciate ligament conditions
Add-on options
Pets Best offers a wellness add-on with 2 tiers: EssentialWellness and BestWellness™. Both provide similar coverage, except BestWellness™ has higher annual benefits and also covers spay/neuter and teeth cleanings. Pets Best's wellness add-on covers:
Vaccinations
Flea and tick prevention
Heartworm prevention and tests
Wellness exams
Blood, fecal, and parasites tests
Feline leukemia virus (FELV) screenings
Urinalysis
Deworming
Microchipping
Monthly premium: $20–$32 on average
Embrace
Embrace is one of the best pet insurers for cats, with comprehensive coverage, highly flexible plans, and a few special features. One of the best features of Embrace is its Healthy Pet Deductible, which means your annual deductible goes down by $50 for every year you don't receive an insurance claim reimbursement.

Why Embrace is a great choice for cat insurance
Diminishing annual deductibles
Highly customizable plans
Coverage for complementary treatments as standard
Short waiting periods
Flexible deductibles and coverage limits
What's covered?
Hereditary and congenital conditions (hip dysplasia, allergies, etc.)
Chronic conditions (diabetes, arthritis, etc.)
Cancer treatment
Preventable conditions (Lyme disease, parasites, etc.)
Orthopedic conditions (broken bones, osteosarcoma)
Dental illness and conditions (up to $1,000 per year)
Diagnostic testing
Surgery
Hospitalization
Prescriptions
Specialist treatment (oncology, behavioral, etc.)
Deductibles
Coverage limits
$5,000
$8,000
$10,000
$15,000
$30,000
Reimbursement rates 
Waiting periods
48 hours for injuries
14 days for illnesses
6 months for orthopedic conditions
Add-on options
Embrace offers a wellness add-on with three different annual maximums: $250, $450, and $650. Embrace covers 100% of costs up to your chosen annual maximum. The Embrace wellness add-ons covers:
Routine check-ups
Flea and tick treatment
Spay/neuter
Prescription diet food
Vaccinations
Routine chiropractic treatment
Cremation and burial
Teeth cleaning
Blood tests
Pet activity monitors
Massage and acupuncture
Grooming
Monthly premium: $20–$35 on average
---
Struggling to find the "purrfect" pet insurance plan for your cat? Check out our pet insurance comparison tool. Wag! Wellness allows you to compare pet insurance providers like PetsBest and Embrace in just a few clicks!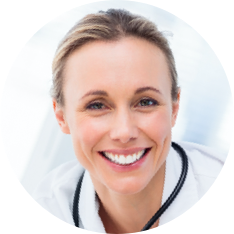 Does your pet have a supplement plan?