What is Campylobacter Infection?
Campylobacteriosis is the result of ingesting undercooked poultry meat that has been infected with campylobacter jejuni or from handling poultry with the bacteria. The organism will populate in the intestines of chicken, turkeys and waterfowl, but usually does not cause disease in the birds. There are some strains of C. jejuni that have been reported to cause inflammation of the small intestine of chicks and ultimately death. Campylobacter are for the most part spiral, "s"-shaped or curved, rod-shaped bacteria.
Campylobacter is a bacterial organism that will infect chicken, turkeys and waterfowl, though typically not cause disease in the birds.
Symptoms of Campylobacter Infection in Birds
Campylobacter spp infect a number of chicks early in their life, though they will not show any symptoms. There have been studies that have expressed that chicks may show a distended jejunum, experience disseminated hemorrhagic enteritis and sometimes focal hepatic necrosis. Swelling of the mucosa of the ileum and cecum with C jejuni may be seen. It is rare for flocks that have been infected to show an increased death rate or decreased rate of feed conversion.
Types 
C. jejuni bacteria infect not only the chicken but can impact humans also. It is a significant source of enteritis due to food in people. When it comes to enteritis, it is caused by contaminated poultry that has been undercooked in more than 50% of the cases that have been investigated. In addition to undercooked poultry, the disease can occur in humans as a result of non-chlorinated groundwater, unpasteurized milk and contaminated beef and pork.
At this time there are 17 species and 6 subspecies in the genus campylobacter. The most common of these to cause disease in humans are C. jejuni and C. coli.. C. lari and C. upsaliensis have also been reported, though less often.
Top
Causes of Campylobacter Infection in Birds
Commercial poultry and free-living birds make a natural storage space for the campylobacters, which include C jejuni, C coli, C upsaliensis and C lari as well as other species. In fact, it is thought that more than fifty percent of commercial boiler and turkey flocks have C jejuni in their system and with the level fluctuating based on the season; the level is highest in the summer and lowest in the winter. C jejuni has been isolated in all areas of production of commercial poultry. 
Environmental contamination is likely the most frequent way that poults, chicks and ducklings are infected with campylobacter. Litter is able to cause infection for longer time periods as long as there is at least a ten percent moisture and neutral pH. Water may also be contaminated and lead to infection, as well as rats, mice, wild birds, darkling beetles and houseflies. Transmission can also come from equipment or shoes that are contaminated with feces. Once a bird harbors the bacteria, it can excrete it for its lifetime. Once the bacteria are in the environment, transmission throughout the flock will be quick. Some strains of the campylobacter bacteria can be transmitted vertically, either on the surface of the eggs or transovarially, having been isolated from the reproductive tracts of the birds.
Top
Diagnosis of Campylobacter Infection in Birds
In order to confirm the presence of campylobacter in a bird, fecal samples will be collected with swabs and ideally put in a Cary-Blair transport medium, or into sterile sampling bags and packed on ice. 
Top
Treatment of Campylobacter Infection in Birds
C jejuni is not found as a specific pathogen under commercial conditions, therefore treating poultry flocks is not considered. Should it be considered an issue in companion bird aviaries or exotic species, antibiotics (for example erythromycin) may be given in the drinking water of the bird. In Galliformes, the dose would be 10-30 mg/kg for four straight days. For Psittaciformes and exoctics, the medication should be given at 30-40 mg/kg. Because C jejuni can be transmitted to humans and can quickly become resistant to antibiotics, it is recommended that antibiotics be used cautiously in companion birds. 
Top
Worried about the cost of Campylobacter Infection treatment?
Pet Insurance covers the cost of many common pet health conditions. Prepare for the unexpected by getting a quote from top pet insurance providers.
Recovery of Campylobacter Infection in Birds
Preventing campylobacter infection in commercial species is done through biosecurity, which are measures that are developed to keep organisms and diseases from entering and spreading, as well as decontaminating housing and other items between flocks. Chlorinating drinking water to 2 ppm can help reduce the frequency of infection. 
Top
Campylobacter Infection Questions and Advice from Veterinary Professionals
Paco
Yellow-Naped Amazon
19 Years
0 found helpful
0 found helpful
Hi,My yellow napped Paco has lost weight , lost appetite,vomiting ,yellow diarrhea and somnolence. My vet found inflammation liber and prescribed Metronidazole and Ciprofloxacine 0.7 cc twice a day by mouth x 14 days.Today is second treatment day and he is worse. (Note:The cage of my bird remain open during the day and many sparrows enter it.) Due my research ,I'm totally convinced that my pet is infected by Campylobacter,please I'm looking for a second opinion. A close friend is offering me to inject the bird with Baytril ( 0.5 cc, by 3 consecutive days ) (?!) Please, help me. Thanks
Feb. 18, 2018
Paco's Owner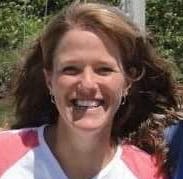 Dr. Michele K. DVM
0 Recommendations
Thank you for your email. If you think that Paco is getting worse, and may have an intestinal infection, it would be best to have a recheck done with your veterinarian, as they have examined him and can prescribe appropriate medications for him. I hope that he is okay.
Feb. 18, 2018
Was this experience helpful?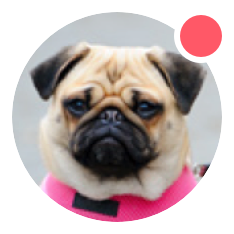 Need pet insurance?