What is Respiratory Disease?
While there are less respiratory problems for your bird to contract due to improvements in bird care and the results of research, common diseases such as bacterial and fungal pneumonia, aspergillosis, and others remain a common threat. Early diagnosis is vital to catch any disease or condition in its early stages, preventing it getting established and damaging vital organs.
With ongoing research, there are many new developments in the field of respiratory disease in birds. Engaging the help of an avian doctor who specialises in the field of bird health is vital to the success rate of recovery.
Respiratory diseases in birds are similar to the common cold, but are considered infectious diseases that are caused by a diverse range of pathogens.
Book First Walk Free!
Symptoms of Respiratory Disease in Birds
Other disorders can mimic respiratory illness which is why it is important to get your avian veterinarian's assistance.
Labored breathing
Dyspnea after your bird undertakes a short flight
Tail bobbing, which is a rhythmic jerking of the tail
Frequent sneezing combined with nasal discharge
A change of your bird's voice may be noticed
Panting after a short bout of exercise
Coughing
Wheezing sounds
Periocular swelling
Causes of Respiratory Disease in Birds
Environmental factors can cause respiratory disease in birds; these factors can include overcrowding, malnutrition, long-term antibiotic therapy, and poor ventilation
Toxic fumes inhaled by birds can be a factor including hairspray, ammonia, cigarette smoke, overheated Teflon and self-cleaning ovens (Teflon is also in many appliances such as hair dryers, pots and pans)
Bacterial infections such as Chlamydophila
Fungal pneumonia
Hypovitaminosis A is a deficiency of vitamin A which can result in changes to the respiratory epithelium allowing bacteria, viruses and fungi to enter your bird's body
Tracheal foreign body such as a seed, piece of toy, or abnormal tissue growth can cause difficulty in breathing and needs emergency attention by your avian specialist
Klebsiella, Proteus, Chlamydophila and Pasteurella all of which are severe and very serious
Aspergillosis disease is a fungal disease affecting the lungs and respiratory system, and is particularly infectious when your bird's immunity is low
Large indoor flocks of birds have a higher risk of getting bacterial and fungal infections due to the poor ventilation compared to outdoors
Your indoor birds are susceptible to breathing in airborne toxins such as household cleaners, incense and air fresheners
Damp environment with decaying vegetation and contaminated seed causes fungus growth
Diagnosis of Respiratory Disease in Birds
When your bird is having a hard time breathing, the best response is to take it to an avian veterinarian for treatment. Birds are notorious for hiding their illness due to an inbuilt survival strategy because a sick and disabled bird is one that attracts predators. Fortunately, with a respiratory illness, the wheezing and sneezing will give it away. Your avian doctor will examine your bird to determine what is causing the respiratory system to become infected.
He will typically determine the cause of the condition through laboratory culture of mucus. He will ask about your bird's environment and diet and do a physical examination of your bird. An examination of your bird's air sacs for inflammation, which is a sign of airsacculitis, may reveal congested air sacs and lungs with white mucus and nodules. With any infection, it is important to treat it immediately before the condition gets to an advanced stage.
Treatment of Respiratory Disease in Birds
With early diagnosis and if treated in the early stages of a disease or infection, the prognosis is good. Just recently, specialists have used a bronchodilator to treat birds with severe respiratory distress. The bronchodilator works by relaxing the smooth muscle around the bronchi, opening the bronchi and letting more air pass into the deeper tissue for oxygen exchange. If your bird doesn't respond to intramuscular administration, drugs like terbutaline can be used via a nebuliser. In the case of bacterial infections, supportive care and antibiotics are the treatment to use. A larger number of specialists are now using the nebuliser to enable effective delivery of the medications directly into your bird's respiratory system.
Antibiotics, steroids, and antifungals are used depending on the diagnosis of your bird's condition. The main thing is getting your bird into treatment in the early stages of the illness. Advanced disease is harder to maintain and treat. For Aspergillosis, there have been several new developments in medications for the treatment of this disease. Lamisil is a very safe drug and is appropriate for long-term therapy. Because of the variety of causes of respiratory disease in birds, it is hard to define all treatments here that are available. The best solution is to consult with your avian doctor.
Recovery of Respiratory Disease in Birds
As in all illness, prevention is always best. If your bird lives inside, being aware of how sensitive your feathered friend is to airborne toxins is vital. Spraying air fresheners or lighting incense can hurt your bird and can initiate a respiratory response. Good ventilation, clean living conditions (but don't use strong cleaning materials on the cage - check for non-toxic products) and monitoring your pet's health will keep infections in check. Early diagnosis and an effective long-term treatment will maintain the health of your bird. A sick bird requires a calm environment, plenty of rest, and good quality food to enable treatment to be effective.
Respiratory Disease Questions and Advice from Veterinary Professionals
Storm
Cockatiel Species
1 Year
0 found helpful
Has Symptoms
Sneezing tail bobbing, wheezing
My bird has trouble breathing at night. His tail bobs and he wheezes. A few sneezes here and there too. Other than that, there are no other signs of illness. How can I help him?He is on a mainly seed diet, but also gets little bits and pieces of veggies here and there. He I sighed a cockatiel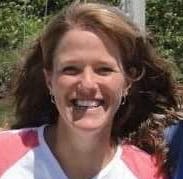 301
Recommendations
Thank you for your question. Since he seems to be having trouble breathing, he should see his veterinarian for an exam - they can listen to his heart and lungs, and assess his overall health. If he has an upper respiratory infection, those can lead to pneumonia if untreated, so it would be a good idea to have him seen sooner rather than later. I hope that he is okay!
Add a comment to Storm's experience
Was this experience helpful?
Frost
Parrotlet
2 Months
0 found helpful
Hi, it's Terra again. After doing much research the past couple hours with my mom, I discovered that the cookware (the Rock Starfrit cooking pan) was not actually teflon and had no PTFE or PFOA). We gave him his meds tonight and he is still looking bad. Now he's sneezing and losing balance more than yesterday or earlier today. If it IS some sort of respiratory infection caused by a virus or something, do you think he has a good chance of pulling through? Sorry I know that is not a lot of information to go off of.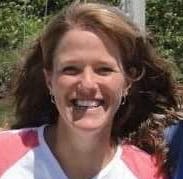 301
Recommendations
Hi Terra, thank you for the update! If it isn't Teflon, that should have a better prognosis. Make sure that you give him his medications, and contact his veterinarian in the morning if he doesn't look like he is improving. Often times when animals or peope are affected by respiratory viruses, they need help while they are being treated, while the medications take effect. if he would benefit from oxygen or nebulization therapy while his medications are working, your vet will be able to help you with that. I sincerely hope that he is okay!
Add a comment to Frost's experience
Was this experience helpful?
Frost
Parrotlet
2 Months
0 found helpful
Has Symptoms
labored breathing, fluffed-up
Medication Used
antibiotic and anti inflammatory
Hello. My little parrotlet who I just got a few days ago, has some sort of respiratory illness. Symptoms appeared in just one day and we suspect it was due to Teflon poisoning, because I had absolutely no idea it was harmful to them. We saw a vet who prescribed an anti-inflammatory and an antibiotic (because she was unsure if the bird had an infection from a virus). If I keep him on these medications, do you think he can recover? I am just looking for some hope. Thank you.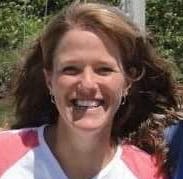 301
Recommendations
Thank you for contacting us about Frost. Unfortunately, with Teflon poisoning in birds, all you can do is treat, and hope for the best. Make sure that he is warm enough, in a sheltered spot, and has plenty of fresh air, or clean air. It will depend on the amount of damage that his lungs sustained whether he will be able to recover or not. I wish him the best, and hope for full recovery.
Add a comment to Frost's experience
Was this experience helpful?