What is Respiratory Disease?
While there are less respiratory problems for your bird to contract due to improvements in bird care and the results of research, common diseases such as bacterial and fungal pneumonia, aspergillosis, and others remain a common threat. Early diagnosis is vital to catch any disease or condition in its early stages, preventing it getting established and damaging vital organs.
With ongoing research, there are many new developments in the field of respiratory disease in birds. Engaging the help of an avian doctor who specialises in the field of bird health is vital to the success rate of recovery.
Respiratory diseases in birds are similar to the common cold, but are considered infectious diseases that are caused by a diverse range of pathogens.
Symptoms of Respiratory Disease in Birds
Other disorders can mimic respiratory illness which is why it is important to get your avian veterinarian's assistance. 
Labored breathing
Dyspnea after your bird undertakes a short flight 
Tail bobbing, which is a rhythmic jerking of the tail 
Frequent sneezing combined with nasal discharge 
A change of your bird's voice may be noticed 
Panting after a short bout of exercise 
Coughing
Wheezing sounds 
Periocular swelling
Top
Causes of Respiratory Disease in Birds
Environmental factors can cause respiratory disease in birds; these factors can include overcrowding, malnutrition, long-term antibiotic therapy, and poor ventilation
Toxic fumes inhaled by birds can be a factor including hairspray, ammonia, cigarette smoke, overheated Teflon and self-cleaning ovens (Teflon is also in many appliances such as hair dryers, pots and pans)
Bacterial infections such as Chlamydophila
Fungal pneumonia
Hypovitaminosis A is a deficiency of vitamin A which can result in changes to the respiratory epithelium allowing bacteria, viruses and fungi to enter your bird's body 
Tracheal foreign body such as a seed, piece of toy, or abnormal tissue growth can cause difficulty in breathing and needs emergency attention by your avian specialist 
Klebsiella, Proteus, Chlamydophila and Pasteurella all of which are severe and very serious 
Aspergillosis disease is a fungal disease affecting the lungs and respiratory system, and is particularly infectious when your bird's immunity is low 
Large indoor flocks of birds have a higher risk of getting bacterial and fungal infections due to the poor ventilation compared to outdoors 
Your indoor birds are susceptible to breathing in airborne toxins such as household cleaners, incense and air fresheners 
Damp environment with decaying vegetation and contaminated seed causes fungus growth
Top
Diagnosis of Respiratory Disease in Birds
When your bird is having a hard time breathing, the best response is to take it to an avian veterinarian for treatment. Birds are notorious for hiding their illness due to an inbuilt survival strategy because a sick and disabled bird is one that attracts predators. Fortunately, with a respiratory illness, the wheezing and sneezing will give it away. Your avian doctor will examine your bird to determine what is causing the respiratory system to become infected. 
He will typically determine the cause of the condition through laboratory culture of mucus. He will ask about your bird's environment and diet and do a physical examination of your bird. An examination of your bird's air sacs for inflammation, which is a sign of airsacculitis, may reveal congested air sacs and lungs with white mucus and nodules. With any infection, it is important to treat it immediately before the condition gets to an advanced stage.
Top
Treatment of Respiratory Disease in Birds
With early diagnosis and if treated in the early stages of a disease or infection, the prognosis is good. Just recently, specialists have used a bronchodilator to treat birds with severe respiratory distress. The bronchodilator works by relaxing the smooth muscle around the bronchi, opening the bronchi and letting more air pass into the deeper tissue for oxygen exchange. If your bird doesn't respond to intramuscular administration, drugs like terbutaline can be used via a nebuliser. In the case of bacterial infections, supportive care and antibiotics are the treatment to use. A larger number of specialists are now using the nebuliser to enable effective delivery of the medications directly into your bird's respiratory system. 
Antibiotics, steroids, and antifungals are used depending on the diagnosis of your bird's condition. The main thing is getting your bird into treatment in the early stages of the illness. Advanced disease is harder to maintain and treat. For Aspergillosis, there have been several new developments in medications for the treatment of this disease. Lamisil is a very safe drug and is appropriate for long-term therapy.  Because of the variety of causes of respiratory disease in birds, it is hard to define all treatments here that are available. The best solution is to consult with your avian doctor.
Top
Worried about the cost of Respiratory Disease treatment?
Pet Insurance covers the cost of many common pet health conditions. Prepare for the unexpected by getting a quote from top pet insurance providers.
Recovery of Respiratory Disease in Birds
As in all illness, prevention is always best. If your bird lives inside, being aware of how sensitive your feathered friend is to airborne toxins is vital. Spraying air fresheners or lighting incense can hurt your bird and can initiate a respiratory response. Good ventilation, clean living conditions (but don't use strong cleaning materials on the cage - check for non-toxic products) and monitoring your pet's health will keep infections in check. Early diagnosis and an effective long-term treatment will maintain the health of your bird.  A sick bird requires a calm environment, plenty of rest, and good quality food to enable treatment to be effective.
Top
Respiratory Disease Questions and Advice from Veterinary Professionals
Kiwi
Peach Face Lovebird
6 Years
7 found helpful
7 found helpful
(The names of the meds might be in french since I'm from Quebec) My female lovebird is 6 years old and she has been sick for something like 3 months now. I went to see a vet. They did a radiography and prescribed antibiotics (Enrofloxacin) for 21 days with an anti-inflammatory (Metacam). Did not work. Went back. Prescribed an antifungal (Ketoconazole, orablend) for 14 days. Didn't work. Went back. Prescribed another antibiotic (Sulfa/Trim) for 21 days with the same anti-inflammatory. Didn't work. Now I'm starting another antibiotic (Doxycycline) for 21 days. But I have little hope that it will work. The vets said it could either be bacteria, fungus or virus (unlikely since it's been such a long time, they said). Are they missing something? I'm starting to feel like they might not be very good... but they're the only exotic vets around so I don't know what to do... She still eats and plays, the anti-inflammatory seems to do wonders, I'm assuming it reduces her pain so she becomes more active when she's on it. But I'm still worried that it will get worse and I want her to be healthy :(
Sept. 13, 2018
Kiwi's Owner
Was this experience helpful?
Jasmine
Lovebird
10 Years
0 found helpful
0 found helpful
My 10-year old pied lovebird has developed something like a sore just above her beak. She is still active and loves to be scratched and held, and is still very vocal. There may be a small growth coming out onto the beak. There really are no other symptoms evident. Recommendations?
Aug. 17, 2018
Jasmine's Owner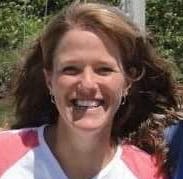 Dr. Michele K. DVM
0 Recommendations
It would be best to have Jasmine seen by a veterinarian, as I can't see the growth of determine what the cause might be. Having her seen and examined will allow the growth to be looked at and have appropriate treatment for her.
Aug. 18, 2018
Was this experience helpful?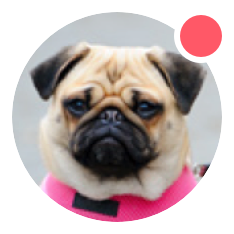 Need pet insurance?