What is Nerve Bundle Disease?
Syringomyelia is an inherited neurological condition that occurs within the spinal cord of dogs. Within these nerve bundles, cavities may form that are filled with fluid. This fluid comes from the brain to leak down the spinal cord, and this occurs because of an abnormal joining of the skull to the vertebrae in the neck area. Once the fluid from the brain spills into the spinal cord, the cavities form within the tissues that are fluid-filled.
Typically, this condition occurs in the Cavalier King Charles Spaniel and the Griffon Bruxellois breeds. They may begin showing signs of this condition anywhere between six and thirty-six months of age. When the condition is in the early stages, no symptoms will be present. Over time, dogs will begin to show a variety of symptoms. 
This neurological condition may be confused with other conditions, as the symptoms are the same. Syringomyelia has a differential diagnosis of slipped discs or other disc diseases. Only a veterinarian can diagnose syringomyelia through specific tests.
Syringomyelia in dogs is a neurological disorder that typically occurs in specific dog breeds. This condition is characterized by the development of fluid-filled capsules along the dog's spinal cord.
Symptoms of Nerve Bundle Disease in Dogs
If your dog has syringomyelia, he may show little, if any, symptoms in the beginning. Symptoms may include:
Neck pain
Back pain
Reluctance to climbing
Inability to jump
Hyperaesthesia
Scratching of the shoulder and neck area
Weakness
Difficulty walking
Types
Other breeds besides the common predisposed breeds, the Cavalier King Charles Spaniels and Griffon Bruxellois, can be affected by syringomyelia. Breed types include:
Chihuahuas
Affenpinschers
Pomeranians
Papillons
Maltese
Yorkshire Terriers
Staffordshire Bull Terriers
Boston Terriers
Top
Causes of Nerve Bundle Disease in Dogs
There is still research being conducted on syringomyelia, and studies show that this condition is genetic. Other names for this condition, which is passed from affected carrier breeds, are:
Syringohydromyelia
Chiari-like malformation
Arnold-Chiari
Caudal occipital malformation
Top
Diagnosis of Nerve Bundle Disease in Dogs
If your dog is showing any of the above signs of discomfort, make an appointment with your veterinarian. Your vet may begin by asking a few questions about your dog's symptoms. He may want to know when you first noticed manifestations of pain or behavioral changes.
A complete physical examination will include taking a urinalysis, fecal sample evaluation and biochemistry profile. Once that data is back, the veterinarian will move forward from that point. If signs point towards syringomyelia, he will perform a few more tests.
An MRI is the best method for confirming syringomyelia. This detailed scan of the spine and the brain will be conducted under general anesthesia, and will clearly reveal any fluid-filled cavities within the spinal cord. This is a more costly procedure; however, it will give the veterinarian a definitive diagnosis.
Top
Treatment of Nerve Bundle Disease in Dogs
If your dog has been diagnosed with syringomyelia, your veterinarian will explain any treatment options. Treatment methods may include:
Medications
With syringomyelia, there are a few medication options your veterinarian can prescribe. He may recommend gabapentin, anti-inflammatory drugs, or corticosteroids. He may also recommend prescriptions that help with the reduction of the gathering fluid in the brain that leaks into the spinal cord.
Surgery
If medications do not help your dog's condition, your veterinarian may offer the choice of surgery. Surgery can help reduce the flow of fluid from the brain to the spinal cord by improving the shape of the base of the skull. 
Monitoring and Observation
With both methods of treatment, monitoring your dog is very important. Your veterinarian will give you information on other avenues of treatment for additional symptoms that may occur as a result of this condition.
Top
Worried about the cost of Nerve Bundle Disease treatment?
Pet Insurance covers the cost of many common pet health conditions. Prepare for the unexpected by getting a quote from top pet insurance providers.
Recovery of Nerve Bundle Disease in Dogs
In terms of recovery, your veterinarian will explain to you how long it will take for your dog to show signs of improvement. He will communicate with you as to what to watch for in terms of side-effects related to the medication he is on. It will be very important to continue to monitor your dog and give his medication exactly as prescribed.
If your dog had surgery, your veterinarian will tell you precisely what you need to do at home to help him recover. With your loving care and patience, your dog should recover from surgery effectively.
If your dog shows any signs that alarm you, or that the veterinarian has told you to watch for, do not hesitate to contact him. Also, it will be very important to keep all follow-up appointments to be sure your dog is recovering nicely.
Top
Nerve Bundle Disease Questions and Advice from Veterinary Professionals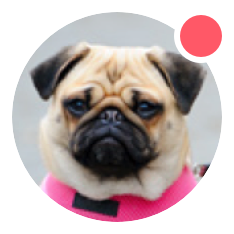 Need pet insurance?