Protrusion of the Rectum and Anus in Ferrets
Protrusion of the Rectum and Anus in Ferrets
What are Protrusion of the Rectum and Anus?
The protrusion of the rectum or anus outside the body is commonly referred to as a 'prolapse'. It occurs as a result of either damage to the anal sphincter or weakness of the tissues of the anus and rectum. There are two types of prolapse: 'anal prolapse' occurs when just the lining of the rectum hangs out of the body, whilst 'rectal prolapse' refers to when all the tissues of the anus move out of the body. Most cases of anal or rectal protrusion occur in young, infant ferrets, although some conditions can cause it to occur in older ones. Although prolapse is not necessarily dangerous by itself, it can easily lead to some very dangerous consequences.
Symptoms of Protrusion of the Rectum and Anus in Ferrets
As with many other conditions, protrusion of the anus and rectum can be a difficult malady to identify. Although serious, its warning signs are often subtle, meaning that owners should pay close attention to any changes in their pet's behavior.
Pain 
One of the main symptoms of rectal prolapse is the ferret displaying noticeable signs of pain during and after defecation. In some cases, the animal may cry out in pain as its rectum turns inside out. Afterward, the ferret may become sedentary and unwilling to move for a short period, until the pain has subsided, with dramatically increased levels of aggression possibly being displayed. 
Straining
Owners may also notice their ferret starting to strain when defecating. This could be either due to the composition of their stool (which is, in turn, putting pressure on their bowels) or due to weakness of the muscles of the anus. In either case, the ferret will obviously exert itself, and may shake or breathe heavily as it attempts to expel feces. 
Visible Tissue
Whilst the ferret is expelling feces from its anus, the prolapse itself will become visible. Owners will be able to detect this via simple visual inspection as the ferret is defecating. However, in the case of a 'complete' prolapse, the anus and rectum will be constantly protruding as the ferret goes about its normal routine. It is at this stage that the animal becomes exposed to additional danger, as the ferret can damage the tissues of the rectum by dragging them over abrasive surfaces and catching them on sharp objects. In some cases, blood may begin to pool in the prolapsed tissues, possibly causing additional damage and inducing a change of color to a dark red or purple.
Top
Causes of Protrusion of the Rectum and Anus in Ferrets
The main causes of a rectal prolapse are: straining due to hard stools, surgery on the lower intestine or anus, and inflammation of the intestines due to infection and growths inside the anus. Straining can present a risk of prolapse due to the amount of pressure that is put on the tissues around the anus when trying to force out stools. This is especially true if the process is repeated over time (such as due to chronic dehydration), meaning that combined with the force of the feces moving against the rectal tissues, the anus can be turned inside out. Surgery on the lower intestine or anus can also present a risk of prolapse due to the weakening of certain muscles that control the process of excretion and the integrity of the lower intestine. Inflammation and infection of the intestines can also result in an asymmetric weakening and swelling of the tissues around the anus that may lead to prolapse, as well as causing visible discomfort to the animal in question. Lastly, growths inside the anus and abdominal cavity can put direct pressure on the rectum, contributing to a prolapse. These growths usually include cysts and tumors within the intestines themselves, but the condition can also be caused by an enlarged prostate.
Top
Diagnosis of Protrusion of the Rectum and Anus in Ferrets
Once the ferret arrives in the clinic, the vet will usually decide to perform a thorough physical examination in order to both determine the state of the ferret's general health and look for any additional symptoms that the owner may have missed. Toxicology screenings of blood, urine, and stool samples will be performed in order to identify any harmful bacteria that may be in the gut. This process can also identify the byproducts of cancers or endocrine diseases that may stimulate the growth of cysts. The vet will commonly use imaging techniques (such as ultrasound and x-rays) to assess the state of the rectum and locate any growths that may be causing the prolapse.
Top
Treatment of Protrusion of the Rectum and Anus in Ferrets
Bacterial infections are commonly treated with simple antibiotics. These will reduce the swelling and weakness of the intestine to a level where the vet can simply push the rectum back into place. If the prolapses are due to straining, the vet will most commonly recommend a change in the ferret's diet in order to alleviate the problem. In some cases, surgery may be needed to remove growths from within the abdominal cavity or intestines. Although this is usually quite an effective solution, owners should keep in mind that this surgery can itself lead to a weakening of the anal sphincter, causing additional prolapses.
Top
Worried about the cost of Protrusion Of The Rectum And Anus treatment?
Pet Insurance covers the cost of many common pet health conditions. Prepare for the unexpected by getting a quote from top pet insurance providers.
Recovery of Protrusion of the Rectum and Anus in Ferrets
Whilst treatment of infections and dietary problems will yield results within just a few days, surgery can take much longer to recover from. Owners should keep in mind that their ferret will need constant vigilance to stop their surgical wounds from re-opening and becoming infected or from healing incorrectly and causing incontinence, as well as requiring a regular dosage of painkillers and antibiotics. To prevent additional problems, the vet will most likely schedule regular follow-up visits to assess the ferret's condition.
Top
Protrusion of the Rectum and Anus Questions and Advice from Veterinary Professionals
ferret
2 Years
3 found helpful
3 found helpful
I just got my baby from the pet store on Thursday 12/4 and he is 2 months old and it looks like he has a hemorrhoid after he goes poop his rectum is inflamed and red and bleeding slightly what can I give him to help. And how much wet food a day should he be eating and what could I give him as a milk supplement?
Dr. Sara O. DVM
3 Recommendations
Hello, he may have parasites causing this protrusion. You can apply dipper rash cream to this area to help. He would need to see your vet for a fecal sample and deworming. Most ferrets have free access to food at all times. He should not need any milk in his diet. He just need fresh water that you change every day.
Dec. 7, 2020
Was this experience helpful?
Ferret
9 weeks
0 found helpful
0 found helpful
I noticed today (9/24) that my ferret has visible tissue from his anus not just when he poops but during his normal activity.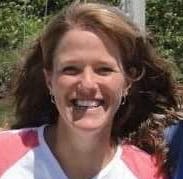 Dr. Michele K. DVM
0 Recommendations
Thank you for your question. I apologize for the delay, this venue is not set up for urgent emails. I hope that your pet is feeling better. If they are still having problems, It would be best to have your pet seen by a veterinarian, as they can examine them, see what might be going on, and get any testing or treatment taken care of that might be needed.
Oct. 23, 2020
Was this experience helpful?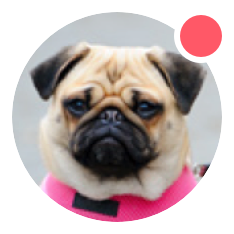 Need pet insurance?