What is Cystic Ovary Disease?
The hormonal changes can cause the mare to become violent. Therefore, even if your horse is not being used for brood, it is important to address ovarian tumors or cysts to ensure your horse's behavior does not become altered.
In many cases, the ovarian tumors are cancerous and do require aggressive treatments such as chemotherapy, radiation therapy, and even an ovariectomy. If found early enough, the treatments for cystic ovary disease can be extremely successful.
Reproductive issues within horses are fairly common.  Mares have the highest occurrence of ovarian cysts than any other domestic animal. Ovarian tumors, in general, cause the mare to have fluctuations within her hormone levels. This will occur during the mare's heat cycle. During a normal heat cycle, your mare's follicles within the ovaries will be 4 to 6 centimeters in diameter. When cystic ovary disease is present, the follicles can grow to double and in some instances triple their normal size.
Cystic Ovary Disease Average Cost
From 242 quotes ranging from $8,000 - $20,000
Symptoms of Cystic Ovary Disease in Horses
It can be difficult to diagnose cystic ovary disease because there may be no outward signs that something is wrong with the mare. If there are any noticeable changes to your horse's behavior that cannot be attributed to any outward source, a physical examination needs to be done by your veterinarian to find the cause of this change. Possible symptoms to watch for include:
Behavior changes, especially corresponding with fertility cycles
Refusing to accept a rider
Refusing to accept a stud
Erratic heat cycles
Infertility
Top
Causes of Cystic Ovary Disease in Horses
There is no known cause of cystic ovary disease in mares. Researchers believe that an abnormality that the mare is born with contributes to the development of ovarian tumors. Cancer is formed within the ovary when cells begin to rapidly replicate, forming a mass or tumor. There is no definitive answer to why so many mares are diagnosed with ovarian tumors or ovarian cancer.
Top
Diagnosis of Cystic Ovary Disease in Horses
First, your veterinarian will conduct a thorough physical examination to ensure that there are no external issues causing your mare to be having problems.  
Rectal Examination
After the physical examination, your veterinarian will perform a rectal examination. This will allow your veterinarian to feel along the uterus and the ovaries. An enlarged ovary is indicative of a tumor in that ovary and will be easy to find through the rectal examination.
Transrectal Ultrasound Examination
An image of the enlarged ovary will help your veterinarian determine what type of tumor has developed and the size of the tumor.
Additional Testing
Your veterinarian will run additional tests that will evaluate the blood hormone levels of your mare. This will help in determining the best treatment plan for your mare.
Top
Treatment of Cystic Ovary Disease in Horses
Treatments for mares diagnosed with cystic ovary disease will vary depending on the size and the stage of the tumor found. Removal of the ovary will most likely be required. In some cases, both ovaries will be removed. 
Surgery
Your veterinarian will discuss the surgical process that they will be using to remove the affected ovary. A traditional surgical approach may involve general anesthesia and a laparotomy. A laparotomy is when a large incision is made through the abdominal wall to gain access to the reproductive organs.
Some veterinary teaching hospitals have begun using laparoscopic techniques to minimize the size of the incision during an ovariectomy. This new technique is starting to gain popularity as new veterinarians are beginning to use it as general practice when performing an ovariectomy. 
Antibiotics and Other Medications
Antibiotics and anti-inflammatory medications may be prescribed for pain management and to keep the risk of post-operation infection low. Be sure to always follow the dosage instructions for all medications given to your horse. 
Chemotherapy and Radiation
In cases where the ovarian tumor is cancerous, chemotherapy and radiation treatments may be recommended for your mare. Your horse may need to be hospitalized during the first few weeks of treatments.
Top
Worried about the cost of Cystic Ovary Disease treatment?
Pet Insurance covers the cost of many common pet health conditions. Prepare for the unexpected by getting a quote from top pet insurance providers.
Recovery of Cystic Ovary Disease in Horses
Recovering from an ovariectomy will take time. This is major surgery, no matter which technique has been used on your mare. Follow all post-surgical instructions carefully and be sure to complete all follow up appointments with your veterinarian. Once your mare has begun the recovery process, your veterinarian will be able to let you know when to expect a full recovery. 
In cases where cancer was found, the prognosis is guarded following the ovariectomy. Your veterinarian will monitor your mare's response to treatments and keep you updated on any progress that is made in treating the ovarian cancer.
Top
Cystic Ovary Disease Average Cost
From 242 quotes ranging from $8,000 - $20,000
Top
Cystic Ovary Disease Questions and Advice from Veterinary Professionals
Quarter horse mare
Nine Years
0 found helpful
0 found helpful
My mare has started to squeal for no reason. She can be in the field and all of a sudden squeal. Then in a stall she squeals and has been kicking the walls. It's gotten so bad she's broken boards and injured herself. I've noticed most of the time this happens when she's eating, but it's also happens when she's just standing. I've had her teeth checked and they're fine. We've checked for ulcers and she has none. I don't know what else could cause this issue. Is it possible she's just grumpy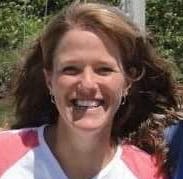 Dr. Michele K. DVM
0 Recommendations
Thank you for your question. I do not think that she would have this behavior if she were grumpy, no... Since I cannot see her, I do think that It would be best to have your pet seen by a veterinarian, as they can examine your pet, see what might be going on, and get treatment for them if needed.
Oct. 17, 2020
Was this experience helpful?
Moxie
Holsteiner
13 Years
1 found helpful
1 found helpful
Has Symptoms
Some Sensitivity To Right Side
My mare is extremely abnormal in her cycles, and has been the 4 years I have had her. She seems to cycle fairly regularly and with this comes aggression and moodiness. She bangs her hips on walls and fences to do, what we assume, is relieving some type of pain. She has been flushed out, given hormones, and placed on supplements and nothing seems to be helping her. Whenever we take her to a horse show it seems a switch flips and she immediately comes into heat. I am really looking for an opinion on what my next move should be. We have moved passed the idea that she is a typical mare with her attitude. I am wondering if she is suffering from something more underlying with her symptoms. Thank you.
Feb. 28, 2018
Moxie's Owner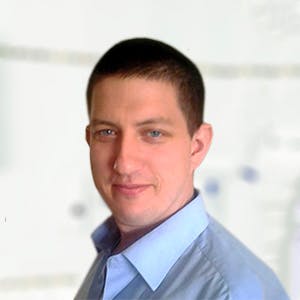 1 Recommendations
In this case I would highly recommend a thorough examination by your Veterinarian including an ultrasound of the reproductive tract to look for any anomalies which may be causing this behaviour; without an examination I cannot think of anything constructive to tell you unfortunately. Regards Dr Callum Turner DVM
Feb. 28, 2018
Was this experience helpful?
Cystic Ovary Disease Average Cost
From 242 quotes ranging from $8,000 - $20,000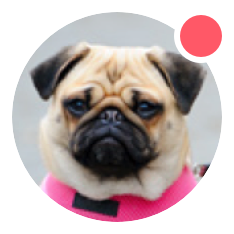 Need pet insurance?