Cast on Foot, Lower Limb, or Full Limb in Horses
Cast on Foot, Lower Limb, or Full Limb in Horses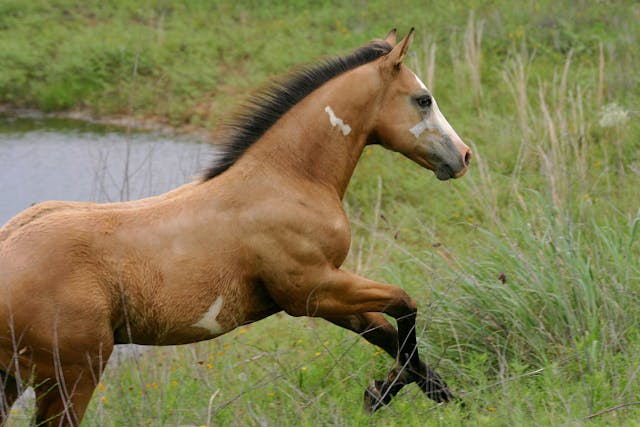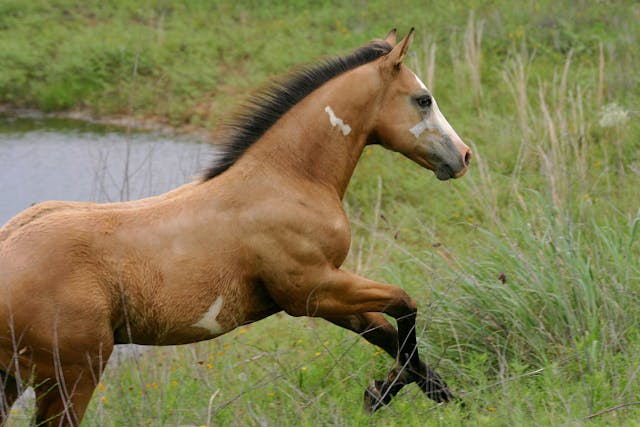 What is Cast on Foot, Lower Limb, or Full Limb?
Casts are traditionally associated with treating fractures, however in horses, casts are frequently used to immobilize injured limbs without fractures and provide protection for wounds. A cast provides protection for an injury and provides stabilization and structure for the affected limbs. Casts in horses can be applied to the foot area to treat heel lacerations, pastern lacerations, where the hoof has begun to break down, or to support and protect damage to lower or upper leg ligaments and tissues, as well as provide support for fractures. Hoof casts incorporate the entire foot and may extend up the pastern to support the foot and limb and maintain hoof-pastern alignment. Because horses' limbs are subject to a lot of stress due to their mass distribution, application of the cast must address appropriate fit, angle of support, and position. The foot is often incorporated into casts supporting the upper limb area as this helps to provide adequate structure and support.
Casts preclude multiple necessary bandage changes which may be time-consuming or impractical. A veterinarian can apply a cast to a horse in the standing position while the horse is sedated or to a horse under general anesthetic depending on the injury and cooperativeness of the horse. It is easier to achieve correct angle and position of the cast in a standing horse but this requires the horse remain still while the cast hardens, which can be a challenge. 
Cast on Foot, Lower Limb, or Full Limb Procedure in Horses
Your veterinarian will treat the wound by cleaning, removing damaged tissue and repairing, possibly with sutures as required. Antibiotics may be administered into an open wound and anti- inflammatories may also be necessary. If infection is present a cast should not be applied until it is resolved. If the foot is to be included in the cast, horseshoes should be removed and the hoof trimmed. If fracture had occurred, surgical repair with metal screws, rods or plates may be conducted and incisions sutured prior to application of a cast. The wound or incision will be dressed as appropriate to allow for exuding or swelling and padding put between the wound and cast. If the cast is to be applied to a standing horse, sedation will be required to help immobilize your horse. If general anesthetic is required your horse will be sedated and administered intravenous anesthetic. Your horse will need to remain immobile while the cast hardens which can take 5 to 10 minutes. For a horse's sole, acrylic may be used as fiberglass casts on the bottom of the foot are subject to extreme wear and tear. For limbs, the foot is often casted as well to provide appropriate angle of support. Casts that are incorporating the full leg usually require anesthesia to immobilize the horse during cast application. For fiberglass casts, cast material is immersed in water and then wrapped around the limb and foot, avoiding wrinkles and puckering and ensuring that the cast is not too tight or too loose. 
If general anesthetic was used, your horse will be supervised and assisted as they recover.
Top
Efficacy of Cast on Foot, Lower Limb, or Full Limb in Horses
Most wounds are resolved with one cast application; it is rare that a second cast is required unless damage to the cast has occurred. Casting allows for rapid healing due to protection and support afforded to the wound. A cast allows for better mobilization of the wound then would occur with bandaging, resulting in better healing. Casts also allow for the development of flat granulation beds, avoiding proud flesh, especially in the lower limbs, which allows wounds to close as appropriate.
Top
Cast on Foot, Lower Limb, or Full Limb Recovery in Horses
While your horse is casted, they should be put on stall rest, provided ample bedding to encourage rest and cushion the limb, and given elevated water and feed if possible. Casts can stay on for two to four weeks.
The stall should be cleaned regularly to prevent contamination and the casted limb regularly examined for cast sores, excessive fluid discharge, lameness, swelling or other signs that the wound needs veterinary attention. In addition, condition, fit, and wear of the cast should be monitored to ensure the cast continues to function as intended. 
Top
Cost of Cast on Foot, Lower Limb, or Full Limb in Horses
The cost of a cast is initially more expensive then bandaging, but multiple bandaging materials may eventually become more expensive, and a cast may be cost effective in the long run. Pricing ranges, depending on the type of cast, whether sedation or anesthetic is required, the cost to treat the injury, and the cost of living in your area. Cost for application of a cast to the limb in your horse ranges from $300 to $800, not including the cost of treating the initial injury and mileage costs.
Top
Worried about the cost of Cast On Foot Lower Limb Or Full Limb treatment?
Pet Insurance covers the cost of many common pet health conditions. Prepare for the unexpected by getting a quote from top pet insurance providers.
Horse Cast on Foot, Lower Limb, or Full Limb Considerations
Casts are not always well tolerated by horses who can become distressed by immobilization and further injure themselves. In addition, recovery from general anesthesia presents risks, especially in a horse with a serious leg injury, if they should become agitated when recovering from anesthetic and put themselves and handlers in danger. Because of a horse's mass and weight distribution, casts may not wear well and unaffected limbs are prone to conditions such as laminitis. Careful monitoring and veterinary care will mitigate complications that can occur from casting your horse's limb.
Top
Cast on Foot, Lower Limb, or Full Limb Prevention in Horses
Most horse injuries are preventable. Providing a safe stalling area and turn out area, free from hazards and with appropriate fencing, will reduce the likelihood of injury occurring to your horse's limbs requiring casting. Tendon and ligament strains can be prevented by ensuring that horses perform with good footing and are not exerted beyond their abilities.
Top
Cast on Foot, Lower Limb, or Full Limb Questions and Advice from Veterinary Professionals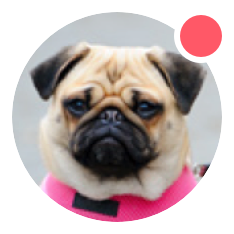 Need pet insurance?