Chemical Fusion of Lower Hock Joints in Horses
Chemical Fusion of Lower Hock Joints in Horses
What are Chemical Fusion of Lower Hock Joints?
Your horse's hock contains four joints. The top two, the tibiotarsal and proximal intertarsal, are required for motion of the hock. However, the bottom two, the distal intertarsal and tarsometatarsal joints, do not move significantly and are termed low motion joints that are not necessary to normal gait in your horse. When these lower joints experience degenerative joint disease, such as distal tarsitis or bone spavin, pain and lameness can result in your horse. This condition is usually initially treated with steroids and pain medications, however these do not provide a permanent solution and as the condition progresses it may require fusion to resolve. 
To stabilize the low motion joints and eliminate pain and discomfort in them, arthrodesis can be performed surgically or by chemical means to fuse the joint, eliminating future degeneration and discomfort. Injection of caustic chemicals, such as mono iodoacetic acid (MIA), will deteriorate the cartilage in the joint, and allow the bony layers to grow together, or fuse, providing stabilization and eliminating discomfort in the joint. When conducting this procedure, care must be taken to ensure that any pathways do not exist between the low motion joints and the joints required for normal hock movement. If communication is present the chemical agent will destroy the cartilage and fuse the hock joints necessary for your horse to move. This procedure is also associated with significant pain, recovery time, and complications and should only be undertaken when other options do not present themselves. This procedure can be performed by a veterinarian in a sedated horse.
Chemical Fusion of Lower Hock Joints Procedure in Horses
Your veterinarian will sedate your horse and perform the procedure in a standing horse. In addition to sedation, local anesthetic will be administered on the skin at the joint site to reduce discomfort when the injection into the joint is being made, and epidural medication may also be utilized to reduce pain during and after the produce. The area where injection is to be made is clipped and cleaned antiseptically prior to injection. A 1.5 inch, 19-20 gauge needle is inserted into the low motion joint; radiographs and endoscopy may aid the targeting of the joint. Dye is injected, and a radiograph is performed to ensure that the dye has not migrated into the articulating areas of the hock. This establishes that when MIA is injected into the low motion joint it will not affect the joint areas required for motion. When this is established, MIA can be injected, usually 100 mg of MIA, diluted in 2 ml of sterile solution, into the low motion joint. Once the needle is withdrawn from the joint, a bandage is applied at the injection site. Because pain is severe for up to 18 hours following this procedure, anti-inflammatories and painkillers will be initiated immediately and for the duration of the recovery period.
Top
Efficacy of Chemical Fusion of Lower Hock Joints in Horses
Joint fusion is usually achieved within six to ten months for 75 to 85% of horses, however, long term osteoarthritis may occur in the top two hock joints as well.
Top
Chemical Fusion of Lower Hock Joints Recovery in Horses
Immediately post procedure, and for approximately 18 hours, your horse will experience pain and discomfort, which should be addressed with anti-inflammatories and painkillers. Occasionally if discomfort needs to addressed, further epidural or local anesthesia will be utilized. After the initial 18 hour period, your horse's pain will diminish rapidly and most horses are able to resume normal activity the following day. Your horse may appear to be much more sound in the days following the procedure due to the destruction of nerves from the chemical agent, however until complete fusion occurs several months later, complete soundness will not be achieved. A recurrence of lameness may occur at four to six months as nerves regain functioning, but fusion has not yet been achieved. Complete fusion usually occurs within six to ten months.
Top
Cost of Chemical Fusion of Lower Hock Joints in Horses
The cost of this procedure including sedation, anesthetic, injection of dye, radiographs, and injection of MIA, as well as post-procedure medications can range from $800 to $2,000 depending on cost of living and distance to a facility where the procedure can be performed.
Top
Worried about the cost of Chemical Fusion Of Lower Hock Joints treatment?
Pet Insurance covers the cost of many common pet health conditions. Prepare for the unexpected by getting a quote from top pet insurance providers.
Horse Chemical Fusion of Lower Hock Joints Considerations
It is imperative to establish that there is no communication between the low motion and motion joints of the hock prior to introducing chemical fusing agents into the joint. Serious complications resulting in permanent lameness in the horse will occur if chemical agents contaminate the upper hock joints. 
Post-procedure swelling and pain is significant, and complications such as septic arthritis, persistent swelling and irritation from the chemical agent can occur.
Other forms of arthrodesis such as ethyl alcohol injections or surgical intervention may be more appropriate in many cases, however, MIA may be a successful treatment when other options are not available.
Top
Chemical Fusion of Lower Hock Joints Prevention in Horses
Osteoarthritis may be difficult to prevent in most cases, however incidents that are contributed to by injury can be reduced. Overwork and strain of a joint during performance can result in onset of bone spavin in the hock. Ensuring that signs of joint stress are immediately addressed with veterinary care and rest, and that performance is adjusted as necessary to prevent recurrence will reduce the requirement for chemical arthrodesis of the hock. In addition, injuries and infections can result in a joint being more susceptible to bone spavin. Providing a safe housing and turn out environment and addressing any injuries or infections in the joint area as soon as possible can mitigate this. Alternate therapies such as surgery and ethyl alcohol injections may avoid use of MIA, which is associated with a painful recovery and is prone to complications.
Top
Chemical Fusion of Lower Hock Joints Questions and Advice from Veterinary Professionals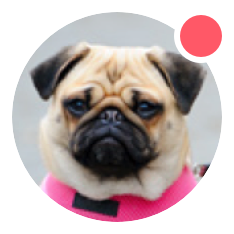 Need pet insurance?