What is Bacterial Skin Infection?
The symptoms vary in different pets but can lead to skin abscessation and necrosis for your pet. Reddening of the skin and hair loss can indicate that your pet has a condition that could worsen with time. Radiographs or skin biopsy could be necessary to determine the cause; the condition can be painful if left untreated. If you suspect bacterial skin infections in your pet, it is important to visit your veterinarian for treatment.
Bacterial infections of the skin, also known as pyoderma, are common in rabbits. This overgrowth of bacteria is often present due to warm, moist environments, caused by factors such as hyper-salivation, urine scalding, tear overflow, bite wounds, infected skin folds and injection reactions. The bacteria Staphylococcus aureus , Pseudomonas aeruginosa, Pasteurella multocida and Fusobacterium necrophorum are common causes of these infections in rabbits.
Book First Walk Free!
Symptoms of Bacterial Skin Infection in Rabbits
The symptoms vary but may include:
Papules and pustules
Visible infection of the dermal and subcuticular tissues
Hair loss
Swelling
Anorexia
Lethargy
Erythema (reddening of the skin)
Ulceration
Abscessation and tissue necrosis
Moist dermatitis is characterized by a blue/green discoloration of the fur
Types
Bacterial infection is usually triggered by an overgrowth of normal resident or transient flora. This overgrowth is often caused by warm, moist environments, such as in the skin folds in rabbits and around the mouth due to hyper-salivation. The bacteria that cause bacterial skin infections include:
Staphylococcus aureus – common in pyoderma affecting the ears and perineum
Staphylococcus warneri – common in secondary bacterial dermatitis
Pseudomonas aeruginosa – causes a moist dermatitis in the skin folds due to a pigment produced by some strains of the bacteria may cause the fur to take on a green colour
Pasteurella multocida - one of the more common bacteria, this is often responsible for abscesses and respiratory infections in rabbits
Causes of Bacterial Skin Infection in Rabbits
There are a number of risk factors and predilections including:
Breed - Angoras, miniature lops and dwarfs are more prone to dermatitis due to their dense coats
French and giant lops are also prone to bacterial skin infections due to the large skin folds around their perineum and chin
Sex - Female rabbits develop skin infections more often than male rabbits
Dental disease or chronic upper respiratory disease, due to the possible obstruction of the nasolacrimal duct leading to epiphora (watering of the eye) and ptyalism (hypersalivation) preventing grooming
Obesity or musculoskeletal disease that inhibits grooming or maintaining normal stance during urination, causing urine scalding
Chronic diarrhea
Urinary incontinence
Parasitic infections of mites or fleas
Compromised immune systems due to age or illness
Fungal infections such as ringworm
Trauma such as bites or lacerations
Injection reactions
Diagnosis of Bacterial Skin Infection in Rabbits
Your veterinarian will take a full history and perform a clinical examination of your pet. If your veterinarian suspects a bacterial skin infection they may perform culture and sensitivity tests to identify infection-causing bacteria. This will be be performed using either exudate or skin samples. Identification of a bacteria will confirm diagnosis and allow your veterinarian to advise the most effective antibiotic therapy.
As bacterial skin infections are often secondary to other diseases, tests may be carried out to investigate the cause. In cases of facial dermatitis radiographs may be taken to identify dental disease. Biochemistry, blood tests and ultrasonography may also be performed to diagnose any underlying gastrointestinal or urinary disease that may be a causative factor. A skin biopsy may also be taken if to rule out the chance of neoplasia (abnormal growth of tissue).
Treatment of Bacterial Skin Infection in Rabbits
Supportive
Removal of matted fur from the lesions will allow your pet to be bathed and kept dry. As your rabbit's skin is very fragile your veterinarian will clip the fur, taking great care not to damage the skin. It may be necessary to sedate your pet in order to do this. Your rabbit's skin will be cleaned with either a chlorhexidine or iodine wash which is effective against yeasts and bacteria. As moisture provides the ideal environment for bacteria growth your pet will be carefully dried.
Medication
Antibiotic therapy may be necessary for your pet's treatment. For mild infections topical treatment using antimicrobial shampoos, sprays or creams may be effective. For more severe or generalized conditions, treatment with antibiotics is considered the most effective option.
The cultures performed by your veterinarian during diagnosis will guide your veterinarian in choosing the antibiotic specific to the bacteria. The length of treatment will depend on the severity and depth of your pet's infection.
As bacterial infections can be painful for your pet NSAIDs may be prescribed to offer analgesia for your pet. An antibiotic or antiseptic cream may also be prescribed by your veterinarian. Corticosteroid creams are known to be effective for reducing inflammation, however, prolonged use can thin already delicate skin; this will be a consideration for your veterinarian when prescribing creams for your pet.
Recovery of Bacterial Skin Infection in Rabbits
With proper care, your pet's skin condition is expected to heal within two weeks. You may need to revisit the veterinarian for follow-up appointments and to reassess the antibiotic therapy. To prevent the bacterial infection from reoccurring it is important to keep the affected skin clean and dry. In cases where urine scalding has been a factor, perineum clipping may be considered as a long term solution along with regular cleansing of the area. Ensure your pet's environment is clean and dry, and space to urinate is provided away from bedding. If obesity is a factor that reduces ability to groom or is causing excessive skin folds you may need to discuss a gradual change of diet with your veterinarian to promote a healthy weight.
Bacterial Skin Infection Questions and Advice from Veterinary Professionals
Lacey
Lionhead
6 Months
0 found helpful
Our 6 month old Lionhead rabbit was scratched through its cage by one of our cats. Since then, the rabbit has acquired dark, raised spots all over its skin. It started at the scratch site and started to spread from there. Now, it is all over the top of her body. At the original scratch site, her fur is very bare and there are a couple other spots where the hair is thinning. Over time, these spots are looking like black fur covering her skin, under her original fur. Is this due to a trauma or does she has an infection from the scratch?
Add a comment to Lacey's experience
Was this experience helpful?
Nibbles
Lop
3 Years
-1 found helpful
My bunny is having a hard time walking due to the loss of fur on her tail, left leg, and other areas around there. She cannot walk very well on her foot and her back is arched to protect her. She has not been in very good conditions lately. She has been in a outside cage underneath a concrete slap with a deck. The area is very red, and in many parts of the cage there is poop, which was on there for a while until we gave her a bath. We think she could either have mites of a bacterial infection of some kind. She also has some skin and loss of hair around her eyes, and there was a big ball of what looked like "sleep" around her eyes. She is still eating, and is pooping a lot. Is there anything we should be doing? We tried putting iodine on the effected area and have given her a bath. We have also put some neosporn type substance on the area. At this point she is having a hard time walking and is falls sometimes due to her leg. Is there anything that you would reccomend us do?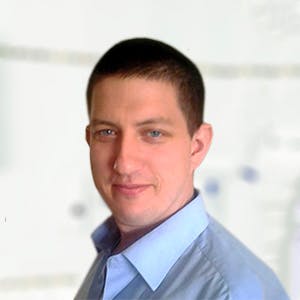 3320
Recommendations
I would recommend you visit your Veterinarian as rabbit may get various diseases with their skin, most notably Myiasis; Myiasis (also known as flystrike) occurs more commonly during the summer months when flies are out in good form. Other issues like bacterial infection would be too severe to treat at home and would require systemic and topical treatment. Regards Dr Callum Turner DVM
Wow I feel so sorry for the rabbits I'm reading about. How can anyone of you let it get this bad? I'm horrified as to the pain they must be in.
My bunny has a ringworm on his ear that continues to come back and I don't know how to treat him! Please help!
Add a comment to Nibbles's experience
Was this experience helpful?
Lola
Florida White
4 Years
1 found helpful
Has Symptoms
Dry/irritated skin, two small scabs
I noticed a small scab on the back of her neck a few days ago along with some dry skin and skin irritation, then two days ago I found another small scab on the back of her neck, should I be worried?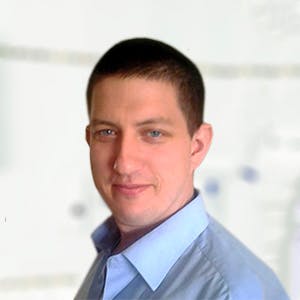 3320
Recommendations
Rabbits may have scabs for a variety of reasons including trauma (fragile skin), parasites, infections, hormonal conditions, nutritional deficiencies among other causes; without examining Lola it is difficult to say what the specific cause is but I would recommend visiting your Veterinarian for an examination and treatment. Regards Dr Callum Turner DVM https://rabbit.org/journal/4-9/skin.html
Add a comment to Lola's experience
Was this experience helpful?
Simba
Lion Head
5 Years
1 found helpful
I have a lion head and he has been having fur loss, dry patches, and dandruff. He has been losing fur in amounts in some areas. He is neutered. We do have an older rabbit that lives on the top of their housing(they live inside our house). He is a mini lop, isn't neutered, and has a tremendous amount of medical conditions. The older one does not go to the bathroom in his litter box even though he is potty trained. Which leads to my idea that his urine is leaking down onto my lion head then causing the problems that I am seeing. There is a show that is coming and my lion head and I are in it. This show is just like arba. I need help figuring out what is wrong and how to fix it.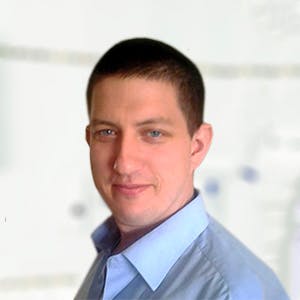 3320
Recommendations
There are various causes for fur loss and if you are suspecting that urine leakage is occurring you should consider either switching their cages or placing your Lion Head in a different place. Infections, stress, parasites, hormonal conditions among other causes may lead to fur loss and general poor condition; if you are going to be showing your Lion Head you should have him checked over by your Veterinarian to determine an underlying cause and to start treatment as it will not be an overnight recovery. Regards Dr Callum Turner DVM
Add a comment to Simba's experience
Was this experience helpful?
Gus
Black Rex
1 Year
1 found helpful
Hello, my 1.5 year old neutered Black Rex has what appears to be a bacterial skin infection on his hindquarters, tail, lower abdomen and genital area. It seems mild, so we are hoping we can find some at home treatment options for him. He has flaky skin and his fur, when brushed, came off easily. He had minor loose matting around his rump, which was what led us to discover the flaky skin.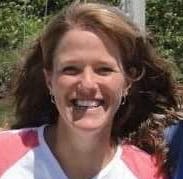 1611
Recommendations
Bacterial skin infections that cover that amount of skin don't tend to be mild, and it may be something else that is affecting Gus. Parasites, fungal infections, and lack of grooming can all look like that as well. If increased grooming and brushing doesn't help, it may be best to have him seen by a veterinarian, as it is difficult for me to recommend anything without being able to see him.
Add a comment to Gus's experience
Was this experience helpful?
Speedy
Baladi
Two Months
0 found helpful
Three of the small baby rabbits have wet like fur around their noses and bald patches under chin, now they r always cuddling among themselves
I tried to clean it but it looked like feathers rather than normal hair, the rabbits faces now look more like a rate
Don't know what is that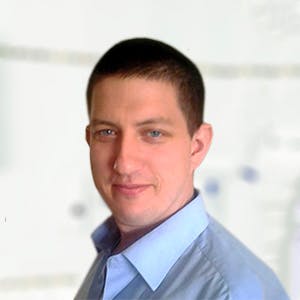 3320
Recommendations
It certainly sounds like there is an infection (Pasteurellosis or similar) which is affecting the upper respiratory tract, you should visit your Veterinarian to confirm and to receive treatment; without examining them myself I cannot prescribe any treatment of antibiotics or any other prescription treatment. Regards Dr Callum Turner DVM
Add a comment to Speedy's experience
Was this experience helpful?
Pichu
Angora
2 Years
0 found helpful
Has Symptoms
Swelling over joint , rednesss ,
My bunny suffering from staphylococcus infection I need a advice on it , what can u do to treat him . Swelling in hind limbs and not and severe skin changes able to walk at all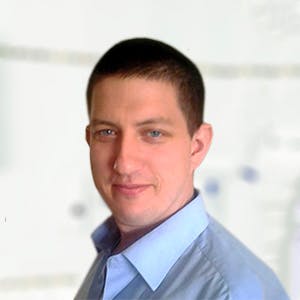 3320
Recommendations
Swollen joints in rabbits is normally caused by bacterial infection, if this is the case you would need to visit your Veterinarian for a prescription to treat it; without examining Pitchu I cannot say what the specific cause of the swelling of the joint or hind limbs is. Regards Dr Callum Turner DVM
Add a comment to Pichu's experience
Was this experience helpful?
Mocha
Mini lop
11 Years
0 found helpful
My mini lop is old but was fine untill I picked him up his eye was raw and underneath near his testicals and around that area was red raw and had a vile smell it seemed like he was falling apart from the skin out and I would give him baths too sooth and also has a red lesion on the effected eye.. is there a proper diagnosis or is it just his old age of 11 years... can I treat this also we cleaned cage regularly and these little flies would always be attracted to his cage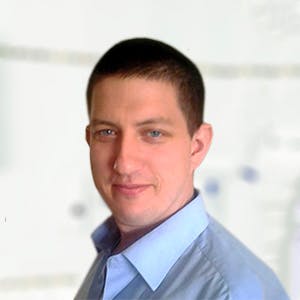 3320
Recommendations
With a severe infection as you are describing and Mocha's age you should visit your Veterinarian immediately as I believe that bathing and topical management isn't going to be sufficient to treat this issue as it is bad going by your description. Regards Dr Callum Turner DVM
Add a comment to Mocha's experience
Was this experience helpful?
Beatrix
Dwarf dutch
6 Years
0 found helpful
Has Symptoms
She has a bald patch under her chin
Bald patch under chin, & watery eye
Does my dwarf rabbit have a skin infection. She has a moist bald patch under her chin and she is malting all over. She also has a watery eye and baldness seems to be appearing around the eye too. She is with a dwarf lion head who is OK.
She doesn't act unwell and is eating. They are in the garage in winter.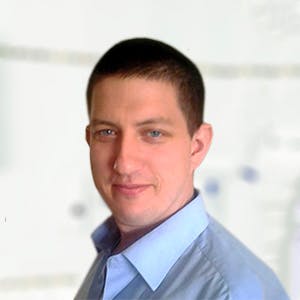 3320
Recommendations
Without examining Beatrix I cannot say for certain if she has an infection or not; she may have parasites, allergies or the symptoms may be due to another cause; you should visit your Veterinarian for an examination to determine the cause and to get treatment for her. Regards Dr Callum Turner DVM
Add a comment to Beatrix's experience
Was this experience helpful?
Winter
Californian
3 Years
0 found helpful
How do I know if my rabbit has staph?He has a spot with little fur and there is a scab and some green pus.Is it necessary to take him to the vet?At first it was just a weird bump on his back but today it is looking worse.He isn't in any pain and is acting normal still.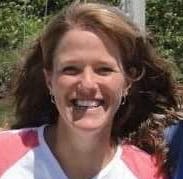 1611
Recommendations
Thank you for your question. Without seeing Winter, I can't comment on whether that spot may be a bacterial infection, a fungal infection, a wound related to trauma, or parasites, but it would be a good idea to take Winter to see your veterinarian. If the area appears to be producing pus and seems to not be improving, it may need medication or treatment. I hope that he does well.
Add a comment to Winter's experience
Was this experience helpful?
Dino
Lionhead
3 Years
2 found helpful
I think my rabbit has ringworm. There is an area above his tail where the skin has dry, grey, crusty patches and the fur is missing. Part of that area is also looks a little purple. He is also constantly itching that area. Our family began to notice these symptoms a few days ago. What do I need to do to treat it? Should I see a vet?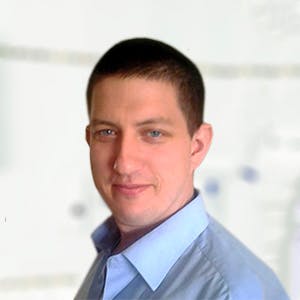 3320
Recommendations
It does sound like a ringworm lesion, you should visit your Veterinarian to confirm and to receive treatment; treatment is usually with a topical ointment and systemic antifungal therapy (depending on the severity). It is also useful to trim fur down so that ointment can be applied easily. Regards Dr Callum Turner DVM
Add a comment to Dino's experience
Was this experience helpful?