What are Cancer of the Uterus?
Cancer of the uterus often occurs before or simultaneously with other conditions, such as mammary cancer, mastitis, uterine inflammation, endometriosis, endometritis, endometrial hyperplasia, and other uterine issues. The tumors can spread into both the surrounding areas and further tissues, such as the brain, eyes, bones and lungs. If the uterine tumor grows large enough to break open the uterus, it can cause leakage into the abdomen, leading to infection and possibly death.
Uterine adenocarcinoma is the most common type of cancer in rabbits, and can occur in 60% of females over 3 years old. Some breeds, such as tan, Havana, French silver, and Dutch have an increased risk factor.
Book First Walk Free!
Symptoms of Cancer of the Uterus in Rabbits
Symptoms of uterine adenocarcinoma include:
Vaginal discharge, sometimes bloody
Hematuria, or blood in the urine that may include blood clots
Mastitis, or inflammation of the mammary area
Mammary gland cancer
Decreased appetite
Pale gums
Lethargy
Breathing difficulty
Smaller litter sizes
Infertility
Complications during pregnancy, including abortions and stillborn young
Abandonment of litter
Increase in aggressive behavior, such as biting and attacking animals and owners
Weight loss
Reduced appetite
General weakness
Lumps felt in mammary glands or abdominal cavity that are painful when touched
Depression
Swollen abdomen
Causes of Cancer of the Uterus in Rabbits
While research has not yet determined the exact formula that causes cells to become cancerous, in the case of uterine cancer, hormonal imbalance is often believed to be a contributing factor in mammals. This is why spaying your rabbit at an appropriate age is so important for the prevention of this disease.
Diagnosis of Cancer of the Uterus in Rabbits
Signs of uterine cancer may not be seen until the cancer is well advanced. A general exam will be performed, and a tumor may be physically felt during palpitation of the abdominal cavity. X-rays and ultrasounds will be taken to identify tumors in the uterus, mammary glands, and other parts of the body. CT scans and MRIs may also be used, though it is not as common.
If a mass is detected, a needle aspiration can be used to collect cells to be analyzed under a microscope. A confirmed prognosis of cancer can only be given once the tumor has been removed through surgery and sent to the lab for testing. Surgery may be advised whether or not the tumor is suspected to be benign or malignant. X-rays are taken to look for cancer in the lungs before any surgery is performed.
Treatment of Cancer of the Uterus in Rabbits
If caught early and the cancer has not spread outside of the uterus, the prognosis is good for recovery. But if the cancer has spread, treatment may not be as effective. If there has been significant metastasis, and other tumors can be found in the lungs, lymph nodes, or bone marrow, the condition has gone beyond treatment since surgery cannot stop the disease.
If there has been excessive uterine bleeding, and it becomes a life threatening situation, blood transfusions may be given.
Surgical removal of the cancerous uterus, or ovariohysterectomy, is the primary treatment. If tumors are also present in the mammary glands, they will usually be removed at the same time. If the cancer has not spread, surgery can be curative, and can also resolve cystic mastitis if present. The removed tumor will be sent to the lab to confirm the prognosis of adenocarcinoma.
Without surgery, the survival rate drops, and death generally occurs in 12-24 months. Chemotherapy has not been seen to be effective for this type of cancer in rabbits, and is not advised. In severely advanced cases where the cancer has spread and the pain is uncontrollable, euthanasia may be recommended.
Recovery of Cancer of the Uterus in Rabbits
Pain relievers may be prescribed for pain management after surgery. Since not all metastases are seen immediately, x-rays may be recommended to check for tumors, generally every 3-6 months for the next 1-2 years. If there is no more tumor growth, then your rabbit should be able to enjoy a normal healthy lifespan.
Careful monitoring of eating habits and elimination are advised, and a reluctance to eat due to pain needs to be addressed immediately to prevent complications. Since uterine cancer is seen only in intact females, prevention by means of spaying is highly recommended. If rabbits are being bred, it is recommended to halt breeding and spay before they reach 4 years. This method of prevention will also reduce the risk of mammary cancer.
Cancer of the Uterus Questions and Advice from Veterinary Professionals
Scooter
Netherland Dwarf
4 Years
0 found helpful
My rabbit is around four years old and I'm worried about her getting uterus cancer because she is not fixed. Do you think getting her fixed at this age would be dangerous?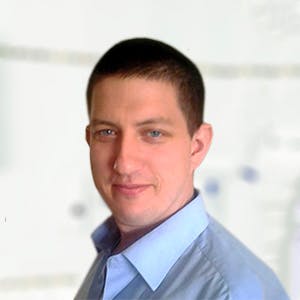 1993
Recommendations
Scooter is getting old and generally we recommend spaying at a much younger age, but there is a high incidence rate of uterine cancer in rabbits over four years old (around 80% in some breeds); spaying at Scooter's age would be dependent on an examination by your Veterinarian to determine Scooter's suitability for surgery. Regards Dr Callum Turner DVM
Add a comment to Scooter's experience
Was this experience helpful?
Pancake
Lionhead
3 Years
0 found helpful
My female bunny was spayed and results were Right uterine horn: uterine adenocarcinoma. Approximately 3.5 mm of normal tissue borders the proximal excision
margin. I was told the cancer was completely removed but My vet is asking for X-rays ultrasound I can't afford it. What are the chances the cancer spread?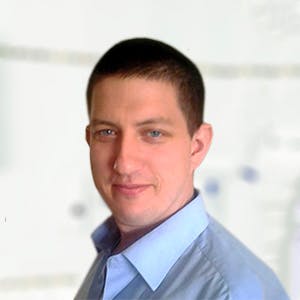 1993
Recommendations
Uterine adenocarcinoma is the most common uterine cancer in rabbits and is a malignant cancer; it is not usually possible to see metastasis at the time of surgery which is why regular checkups with x-rays or ultrasound are recommended to look for metastasis. Chemotherapy is unrewarding in these cases and if metastasis is discovered during a checkup then euthanasia would be recommended due to the aggressive nature of this cancer. Regards Dr Callum Turner DVM
Add a comment to Pancake's experience
Was this experience helpful?