What is Cloudy Eye?
As with humans and other animals, cloudy eye (cataracts) can become a problem for your rabbit as he grows older, and is a very serious condition that requires immediate veterinarian care. It is recommended that you contact your veterinarian without delay if you notice that your rabbit's eyes are looking cloudy or are leaking. Cataracts can often lead to blindness of the affected eye.
In addition, a rabbit's eyes have nerves that connect to their brain and infections that go unnoticed or untreated can lead to encephalitis (brain infection) which can result in the death of your rabbit. The earlier cloudy eye or an infection of the eye is noticed, the better. Prompt treatment increases the chances of your rabbit not suffering from permanent eye damage.
Cloudy eye in rabbits is medically known as cataracts. This condition commonly occurs at birth and progresses with age. Cloudy eye develops as an opaque film that forms on the lens of one or both of your rabbit's eyes. This film then reduces the amount of light that passes through your rabbit's lens, affecting his ability to focus. As cloudy eye progresses, the contrast and sharpness weakens and his overall sight will be affected.
Book First Walk Free!
Symptoms of Cloudy Eye in Rabbits
It is important to watch out for any changes in your rabbit's eyes such as:
Cloudiness on the lens of one or both eyes
Liquefied discharge coming from one or both eyes
Swelling or mass on the iris of one or both eyes
Swelling in the uvea, which is the middle layer of the eye that provides most of the blood supply to the retina
Types
Nuclear Cataract - Caused by a degeneration of a rabbit's lens as it ages
Cortical Cataract - Caused by a decrease of a rabbit's glutathione level
Posterior Subcapsular Cataract - Although this kind of cataract is uncommon, it is usually stress (e.g. light exposure) or medication (corticosteroids) related
Another cause for cataracts or the rupture of the lens observed in rabbits the protozoal parasite known as Encephalitozoon cuniculi.
Causes of Cloudy Eye in Rabbits
Rabbits are often born with cloudy eye, in particular dwarf breeds. This condition can also develop due to light exposure, trauma, and for no apparent reason as your rabbit gets older. However, when a cataract develops it is usually because of bacterial infection. Additionally, the Encephalitozoon cuniculi (e. cuniculi) is a parasite that can cause cataracts.
Cloudy eye can also develop in rabbits that are fed the wrong kind of food because they may experience increased levels of glucose in their blood. If a rabbit's food is missing essential minerals and vitamins needed to remain healthy, the chance of developing cataracts increases.
Diagnosis of Cloudy Eye in Rabbits
Your rabbit may acquire cloudy eye suddenly for no apparent reason. Therefore, it is recommended that you contact your veterinarian immediately if your pet's eye appears to be opaque or has a white mass coming from one or both of his eyes. This is usually a sign that cloudy eye is developing. Your rabbit could be suffering from another condition which is affecting one or both of his eyes. This can also be confused as being cloudy eye:
An abscess may be forming in the eye
An abnormal growth in the eye known as neoplasia could be developing
A tumor may be developing in the eye
Your veterinarian will need to carry out a series of tests to determine if there is bacteria present which may have triggered the condition. She will want to perform blood tests and a urine analysis to see if your rabbit is suffering from an infectious disease. Resulting laboratory findings will help him to establish the correct diagnosis and render an option for treatment.
Treatment of Cloudy Eye in Rabbits
Presently there are two treatment options available for rabbits with cloudy eye. One available treatment option is the use of prescribed medication, and the other treatment option is laser surgery. How your veterinarian will want to treat the condition ultimately depends on the root cause of it.
If the cloudy eye is a congenital condition, your veterinarian will most likely recommend removing it surgically. The earlier this procedure is done, the better the outcome will be for your rabbit. However, if the condition is due to a bacterial infection, your veterinarian will most likely recommend prescription medications to treat the infection.
Recovery of Cloudy Eye in Rabbits
Once your rabbit has undergone treatment and is on the road to recovery, you will need to monitor his condition very carefully to ensure cloudy eye doesn't reoccur. Glaucoma and retinal detachment are related complications that may develop.
Prognosis is usually very good for rabbits who have had a cataract surgically removed. However, there are times when removing a cataract surgically is not an option. Unfortunately, for rabbits that have an affected eye and surgery isn't an option, the outcome may be poor. Glaucoma in the damaged eye may result.
At this time there isn't a cure or a way of preventing cloudy eye from developing. The reason for this is, in most cases, the condition is congenital or it appears suddenly for no apparent reason. This means it is considered a spontaneous or idiopathic condition.
Cloudy Eye Questions and Advice from Veterinary Professionals
Fudge
Netherland Dwarf
10 Years
1 found helpful
My bunny is really old. Probably 10 years old. His one eye has recently become cloudy and opaque the other seems ok at the moment. He is a very nervous bunny and due to his age would not fare well at the vets I don't think. Apart from his one eye he is fine. Eating and drinking and carrying on as usual. Would you recommend stressing him unduly due to his condition or leaving well alone?
They will prescribe eye drops. It is worth it to bring him to the vet otherwise the pressure can build in his eye causing extreme pain that won't stop without eye drops. So I guess you need to decide for yourself.
Add a comment to Fudge's experience
Was this experience helpful?
Clay
Tan
2 Years
0 found helpful
Has Symptoms
eye Is still reactive no swelling
Cloudiness in center of eye
Cloudiness in center of eye but eye
Medication Used
OTC antibiotic alternative meds
Hi. My two year old Tan has the exact same condition. Unfortunately I'm disabled and am taking college courses so I'm very poor and live in a very small area and none of the vets I can afford will even consider treating a rabbit. I bought some drops at Petco. They are alternative to antibiotic drops . I am planning on trying some antibiotic drops. I have no idea how it happened. He doesn't appear sick just the middle of one eye was all of a sudden cloudy. I think it might be a little better but it might be wishful thinking. Can you recommend an OTC antibiotic eye ointment I can try or is it just a permanent cataract that the only treatment is surgery? He appears to still have limited vision in the eye as he closed it until I entice him to open it with carrots. Please help me if you can! I love Clay and don't want him to die! I can probably afford the meds but I'm not likely to be able to find a vet near here that will treat him at a rate I can afford, the only place I know will see him is the emergency animal hospital and he doesn't really seem that ill. He's eating and playing normally. He itches at the eye but only after the drops have been applied. Would Terramycin optic ointment work to treat this if it is infection? I just don't want him to die and I found this online with good results and had good luck with it clearing up cloudy eye in a horse years and years ago. Please let me know if you can help! I don't know how this notifies but I can be reached at aqhagirl344 dot aol.com. Thanks so much!
Your bun will not die from glaucoma. Bring him to get dorzolamyde drops. They are for glaucoma and pressure in the eye. The antibiotic drops won't do much. The only thing you should know is that you can treat the condition but it is not cureable. So as your bun gets older their eye sight will go.
Add a comment to Clay's experience
Was this experience helpful?
Lucy
English Lop
7 Years
0 found helpful
I have a seven-year-old English lop rabbit who has a cloudy left eye. Almost the entire Eye is opage . Otherwise she is very happy eating fine drinking her water. My daughter is very upset. I want to know because of her age if we should bring her to the vet. She's never been to a veterinarian and she's very skittish. Please some advice
Add a comment to Lucy's experience
Was this experience helpful?
Oak Lee
Holland Lop
1 Year
0 found helpful
I have a holland lop that is a little over a year old, who has a very large cataract in the right eye and one forming in the left. I had just noticed them today and am wondering what the most likely cause is for the cataract. My rabbit lives in a hutch outside, from being out there could bacteria form in the hutch? What exactly should I do at his age?
Add a comment to Oak Lee's experience
Was this experience helpful?
Winston & Popcorn
Netherland Dwarf
6 Weeks
0 found helpful
Hi,
My two 6 week old Netherland Dwarves appear to have cloudy eye. The buck, Popcorn, is a BEW and the doe, Winston (we named her before finding out her gender ;) a blue point split. They opened their eyes extremely early - at about 3-5 days old. I am wondering if this was maybe the problem.As bacteria could have caused it or the irritation of the fur and straw in the nest rubbing on their eyes. I noticed very early on that their eyes weren't shiny and glossy as they normally should be. So when they fully opened them I examined Winston and saw that she had a cloudy film over them, then way behind that film was the eye, like they actual eye was sunk far, far back into the socket. Popcorn didn't have this but her actual eyes are very small, with a large circle of white around them, it looks like she is scared but they are always like it even if she is completely calm and relaxed?! However they did also have unusually long fur, longer than any I have seen on Netherland Dwarves of this age. Their fur was particularly long on their faces and I often found it in spikes (due to all their tears and this white gunk around their eyes) poking into their eyes. First I tried softening the fur and gunge with an ear stick and warm water. Unfortunately this didn't seem to do much and each morning it was just as bad as the previous day. The fur was growing longer so I decided to gently trim around both of their eyes. This had a positive impact for about 2-3 weeks until the fur started growing again. However I didn't caut it again because it was not noticeably irritating their eyes. Then suddenly Winston's eyes got really bad, the film was thickening and there were streaks of blood in it and a line of black near her tear ducts. One side was noticeably worse than the other and she seems very blind - often falling off low tables and is not very active. When she is let out side she just sits there whereas Popcorn sniffs round and hops. I really don't know what to do since I breed and sell rabbits, but there is no way on earth I could sell these to anyone and I am doubting whether I could breed them in this condition. As long as they are in no pain I don't mind, but apparently cataracts are really painful for rabbits.
you breed and sell rabbits but straw is not going to scratch their eyes (any rabbit doesn't just let straw hurt their delicate eyes repeatedly) and they all sound really sick from living in the bacteria you've casually mentioned, how very sad. I care more about these poor rabbits living conditions then the fact of you trying to breed them for money in the poor living conditions. For real.
Add a comment to Winston & Popcorn's experience
Was this experience helpful?
Tomali
blue otter netherland dwarf
3 Years
1 found helpful
I have a blue otter Netherland dwarf rabbit, three years old. I've started noticing my rabbit have a white glob in both of her eyes, she is kept in our basement (i'm against it) and i'm afraid that it being dark could have caused this. I am also unsure if it is a cataract, the only way i can describe it is, a white glob in her pupil and its quite gooey (we started to notice so i had used a wet cloth to wipe her eye and i noticed afterwards it was like a sticky white paste) i also noticed redness around the eye and a liquid discharge in the corner or her eyes. I keep whipping it (the corner of her eye) and it seems it hardens there. I can easily wipe the glob out of her eye but the next day its back.
any advice or more info???
That's soooo sad FIRST get the poor rabbit out of the basement?! Who would do that to an animal! A no kill shelter or a friend !!!anywhere else than a dirty old basement !
Add a comment to Tomali's experience
Was this experience helpful?
Mona
Lop
11 Years
-3 found helpful
I have an elderly (10-12 years) female lop. Over the past few months she has developed cloudy eyes and just a slight, occasional clear discharge coming from one of them. She is behaving normally, and eats primarily 2nd cut hay with a small serving of pellets once a day that she shares with two others. About 4 years ago she developed these round growths under her ears, that I at first thought were just part of her anatomy because they are both in the exact same place on each ear and equal in size, and grew in very slowly. One day she suddenly had head tilt so I took her to the vet and they found substance in her ears and removed some, but tests came back normal on it. She recovered and has not had any issues since, so I never got them treated. She is behaving perfectly normally and seems happy, and it didn't seem worth it to take an elderly bun through the stress of a vet visit if she was not impaired. Now that she has the cataracts, I'm wondering if they could be connected and I should take her in. Her eyes have always bulged a bit, but they do seem to be slightly worse lately. Thanks for the advice!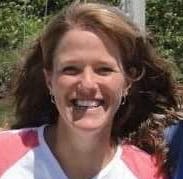 1611
Recommendations
Thank you for your email. Since Mona is an older rabbit, and may have a condition that needs treatment, it would be best to have her examined by a veterinarian to make sure that there isn't anything that needs to be done for her. I hope that all goes well for her!
I agree wirh Mona's owner.
This was not helpful, at all. How about telling me what to expect? Some things they might look for? Potential treatment options? What's the point of asking for vet advice on here just for them to tell me to bring her to a vet? I mean, OBVIOUSLY. Why even have the ability to ask a vet here if that is 99% of the answers given? I posted a question because I wanted advice BESIDES bringing her to the vet. Lazy, unhelpful answer that literally defeats the entire purpose of this website.
Add a comment to Mona's experience
Was this experience helpful?
Nus Nus
mixed
6 Years
2 found helpful
Has Symptoms
White opague ring in middle of eye
Hi, one of my rabbits has Encephalitozoon Cunilli a year ago. His head tilt is permanent but other than that, he's doing very well. I isolated him from the other two rabbits for 90 days on the onset of his attack. But we all know the other two are probably infected already and were treated with Febendazole as well.

Now, more than one year on, my other rabbit suddenly developed cataract on one eye. We suspected it's the cause of EC and now on Febendazole as well as NSAID. Surgery is not an option for him according to my vet. I wanted to try Lanomax on him but my vet says she's unsure if it's 100% cataract, saying it's inflammatory reaction from the body immune system in the vitreous fluid as a means of controlling the EC pathogens.

So does this mean, cloudy eyes in rabbits caused by EC may not be cataracts? I'm a bit confused here as I really want to try Lanomax and help him instead of waiting.....

TIA!!

Rgds,
WK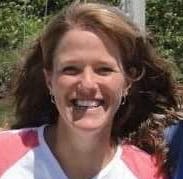 1611
Recommendations
Cataracts are only one reason for a cloudy eye, and other causes can include inflammation in the aqueous, or the vitreous, or the cornea. It would be best to follow your veterinarian's advice on medications for NusNus.
Add a comment to Nus Nus's experience
Was this experience helpful?
Winnie
Jersey Wooly
1 Year
1 found helpful
I found a small gray/white spot in one of my rabbits' eyes. I assumed it was an injury, and our vet said to watch for further development and suspected it was an ulcer. About a month later, her spot developed into a cataract. She had a litter of two - and both kits appear to have a strip of cloudiness over the outer surface of their eyes. We've been treating them, and her mother has a litter, in which one kit has developed one cloudy eye (this is a patch over the pupil). Is it safe to say this is genetic? Have you ever heard of any genetic eye conditions with the above characteristics?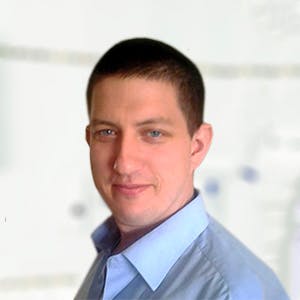 3320
Recommendations
I am not aware of a genetic or hereditary issue in rabbits leading to cloudy eyes or cataracts but it is noted in other species; other causes for cloudy eyes may be due to environmental factors, inappropriate diet (dietary deficiency) or other factors. Regards Dr Callum Turner DVM
Add a comment to Winnie's experience
Was this experience helpful?
Coco bean
Chocolate Lion head
9 Months
0 found helpful
Hello , I received a 8 month old lion head bunny from my daughter for my birthday, I realized right away his right eye has a huge cloudy spot on it , he also gets a very small amount of whit discharge from that eye every now and then . I have had him for 4 weeks now . Other wise he seems completely healthy, playful , eats well .... any idea what's going on ? Any help would be appreciated thanks evon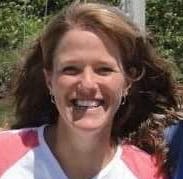 1611
Recommendations
Rabbits can get infections and ulcers, and he may need to have that eye treated. Since there are different causes for these signs and they are treated differently, it would be best to have Coco seen by a veterinarian.
Add a comment to Coco bean's experience
Was this experience helpful?
JAsper
Dwarf Lop
8 Years
0 found helpful
Hi, My 8yr old dwarf lop Jasper has cataracts in both eyes (diagnosed by specialist) and has been having artificial tears 3+ times a day for the past 3 months. One of his eyes is barely cloudy, however the other is completely opaque now. They used to be bloodshot until I was prescribed the artificial tears for him following a series of minor discharge issues. Since then apart from the colour and loss of vision he's been fine. Today I was giving him his eye drops and his worst eye has a lot of milky, sticky discharge. The other had a tiny amount. I've cleaned the eyes, I don't see any bulging but his worse eye does have enlarged veins around the iris. Lastly this may be unrelated, but last week he had a large amount of fur loss, possibly due to the season as it was unusually warm in the house then, I've given him ivermectin in case of house mites since then, but unsure if possible symptom.
I need to know how urgent or not urgent a trip to the vets is. My usual vet is not in the practice until friday and it will cost a lot to see somebody else who may not even be trained in rabbits. Ideally I'd love to know what possible conditions I could be looking at and the expected outcome from them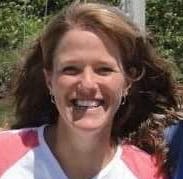 1611
Recommendations
I do understand your reluctance to see a veterinarian that isn't used to looking at rabbits. I'm concerned for a deeper infection, uveitis, or glaucoma. If there were any way to call the veterinarian who saw him and describe the eye, that might be a good idea before Friday. Otherwise, you can keep it clean, continue with his eye medications, and monitor for the eye worsening. If those vessels seem to be getting larger, it might be a good idea to at least have him seen by a veterinarian to make sure that he isn't having an emergent problem before your veteirnarian is back on Friday.
Add a comment to JAsper's experience
Was this experience helpful?
Peanut
Miniature Lop
12 Months
-1 found helpful
Hi
Peanut is my mini lop bunny he is 12 months old. One off his eyes have a white pupil and the other eye is now cloudy. I took him to the vet and he got eye drops. He has had two courses off cream and not sure what else to do. Last week he got his teeth out and this is when I noticed the other eye going cloudy. What other options can I do I feel it costing a lot with very little results.
Thank you for any advice.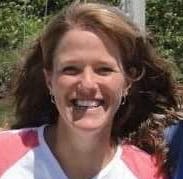 1611
Recommendations
Thank you for your email. I wish that I could offer advice, but without seeing Peanut, I am not sure what might be going on with his eyes. Your veterinarian has seen him very recently, and may be able to help with what is going on with a phone call - if they do want to see him for a recheck, they may be able to assess how he has responded to the drops, and use that as a clue to what is happening. I hope that he is okay.
Add a comment to Peanut's experience
Was this experience helpful?
Snickers II
Lionhead
9 Weeks
-1 found helpful
Has Symptoms
Cloudy eyes, vision problems
My family just adopted two 9 week old rescue rabbits. They were found when they were around 2 weeks old, both with horrible eye infections. They were treated with an oral antibiotic and eye drops and they seem to have recovered except one of them now has a milky film covering portions of each eye. The spca where we adopted them thought this bunny might be partially blind, but They're so young and I'm curious if there is anything we might be able to do to help him recover more of his sight. What would our best course of action be?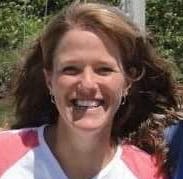 1611
Recommendations
Thank you for your email. Since Snickers is so young, the damage to his eye might be reversible. Without seeing him, I don't have any way to examine him to see what might be going on with his eye, but a visit to a veterinarian would be a good idea, as they will be able to examine him, and his eyes, and give you recommendations on the best possible treatment for his eye, and whether they think that he will be able to heal from this injury. I hope that he does well.
Add a comment to Snickers II's experience
Was this experience helpful?
B
mini rex
3 Years
0 found helpful
My rabbits eye keeps.going cloudy. I first noticed and thought it might be diet related (kids accidently have him young rabbit feed) kept to proper diet eye returned to normal. But now every few days the xoudyness returns. He's fine in himself. No other symptoms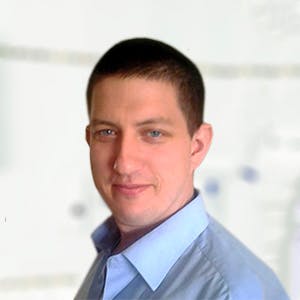 3320
Recommendations
Cloudy eyes may be caused by a few different causes including cataracts, inflammation, toxins among other causes; if there are no other symptoms just keep an eye on B for the time being and see if there is any improvement or if you notice any other symptoms. If there is no improvement over the next few days pop into see your Veterinarian. Regards Dr Callum Turner DVM
My bunny has cataracts in both his eyes. But now one eye has a fungal infection that has completely covered one eye. At first it was like a little film that you pull out when they have a hair stuck over it. Now hie entire eye is covered and dr says he has a fungal eye infection. I'm using drops 3x and warm compresses 3x a day. He's on antibiotics too. We were looking for Voriconazole, but best we could do was Miconazole to be compounded into an ophthalmologic solution. Are we doing the right thing?
Add a comment to B's experience
Was this experience helpful?
Chewi
Mini Satin
4 Years
-1 found helpful
My rabbit has a cloudy stripe on his eye. I got him a week and a half ago and I noticed the second day I had him it looked like he had a scratch on his eye. The scratch mark is gone but where it was there is now a cloudy stripe on his eye. Is that just his eye healing? Is it something I should be worried about? It doesn't seem to bother him and he seems to be quite active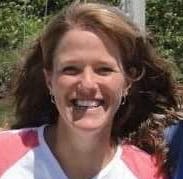 1611
Recommendations
Thank you for your email. Without examining Chewi, I can't comment on whether the cloudy spot on his eye is normal healing or a problem. Scratches will heal with some edema, and if she is comfortable and not squinting, it may be healing normally, but it would be best if he were seen by a veterinarian to make sure that it is normal healing rather than a problem. I hope that everything goes well with her.
Add a comment to Chewi's experience
Was this experience helpful?
Skipper
Holland Lop
5 Years
1 found helpful
His eye is cloudy, it happend suddenly, there is no puss or discharge,no redness, otherbthen the clouded pupil the eye looks normal. The pupil is fully clouded over but gets bigger and smaller in the light. I can not afford a vet until a month or so please any over the counter advice would help, not sure what to do for him in the mean time until I can afford the vet. Please help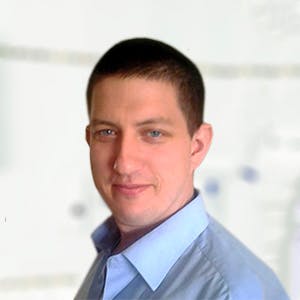 3320
Recommendations
It is possible that Skipper has developed a cataract in one eye, especially if there is no discharge, irritation or any other symptoms. Generally there is no treatment for cataracts apart from surgery; keep an eye on Skipper in the meantime and have the eye checked by your Veterinarian when you get the chance. Regards Dr Callum Turner DVM
Add a comment to Skipper's experience
Was this experience helpful?
Unnamed
Lionhead
3 Weeks
1 found helpful
My doe's one kit of 3 weeks eye has turned white overnight. I assume it is bacterial. She seems to be able to see out of it. I have dewormed him and been giving him eyedrops and a glaze-like substance that gets rid of eye crust.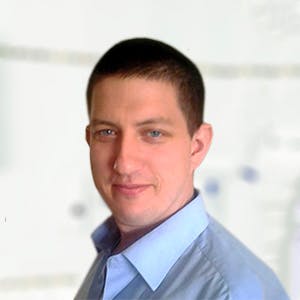 3320
Recommendations
Encephalitozoon cuniculi is a protozoan parasite that can affect the eyes of rabbits and can cause cataracts; bacterial infections, keratitis among other issues may be the cause. A visit to your Veterinarian would be recommended to determine an underlying cause and to make sure to it doesn't spread to any other kits. Regards Dr Callum Turner DVM
Add a comment to Unnamed's experience
Was this experience helpful?
Fuzzy Ribera
Dwarf netherland
11 Years
0 found helpful
Has Symptoms
Cloudy white eye, leaky, pink and puffy
We have a dwarf Netherlands bunny who is approximately 11 years old. Her right eye has become cloudy white, leaky, and the skin around this eye is pink and puffy with the hair coming out right around the eye. Her left eye seems okay. What should we do?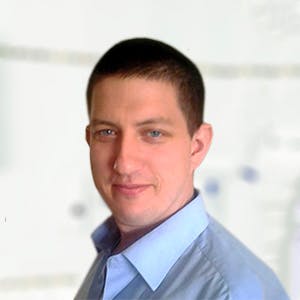 3320
Recommendations
Cloudy eye on its own can be due to cataracts; but the discharge and pink swelling would most probably due to an infection. You would need to visit your Veterinarian for a quick examination and to get some antibiotics. Regards Dr Callum Turner DVM
GOOD DAY

HI DOC

I WOULD LIKE TO ASK WHAT IF ONLY ONE EYE HAS A CLOUDY SHADES ? DOES IT CAN CURE WITH AN EYE DROPS?
Add a comment to Fuzzy Ribera's experience
Was this experience helpful?