What is Excessive Salivation?
Rabbits who have ongoing saliva production, irritated fur and skin, and are losing weight may have a condition called ptyalism. This is more than typical saliva that will come from your rabbit during eating, drinking or grooming. This excessive salivating will last more than a few isolated minutes and may begin to impact his health and appearance.
There are many possible causes of excessive salivation in your rabbit such as overheating and misaligned teeth. If you see that your rabbit is displaying signs of hypersalivation and possible discomfort, seek help from your veterinarian.
Ptyalism is defined as the excessive production of saliva in rabbits. Dental disease is thought to be one of the main reasons for excess salivation.
Symptoms of Excessive Salivation in Rabbits
You may notice your rabbit beginning to show signs and symptoms of excessive salivation. These symptoms may present over time and your rabbit may exhibit some but not all of the symptoms identified below. Some things to watch out for and be mindful of are:
Excessive production of saliva
Hair loss around their mouth or dewlap
Thickened skin folds
Wet fur and/or irritated skin
Lack of grooming
Decreased appetite
Weight loss
Signs of pain/discomfort
Teeth grinding
Lethargy
Nasal discharge
Causes of Excessive Salivation in Rabbits
There are many things that may lead your rabbit to experience excessive salivation. One of the large categories is dental. Some breeds of rabbits tend to have a higher rate of developing dental concerns and those include lop eared and dwarf rabbits. If your rabbit has a family history of dental diseases or concerns, he is also at a higher risk of developing dental issues. Rabbits that do not eat a large amount of hay or grass tend to have higher incidents of dental problems also. Lastly, if your rabbit has had any trauma or injury to their teeth, he could be at an increased danger of having dental concerns.
Dental causes
Malocclusion of teeth (overgrown teeth) – genetic, trauma or infection of teeth
Infections of the teeth
Split or fractured teeth
Abscesses inside your rabbit's mouth/gums
Molar spurs
Gingivitis
Stomatitis
Another cause of excessive salivating in your rabbit may be due to an underlying medical concern. This is rare, however, it is possible.
Medical conditions
Respiratory problems
Pneumonia
Neurological disorders that can cause facial paralysis
Central/nervous system disorders
Other Causes
Food stuck in his teeth
Bitter or bad tasting food
Ingestion of toxic substance
Burn from chewing through wires/electrical cords
Diagnosis of Excessive Salivation in Rabbits
If you are concerned that your rabbit may be suffering from excessive salivation, a call and visit with your veterinarian should be your next step. When visiting with your rabbit's veterinarian she will want to look at the inside of his mouth and may choose to do this while your rabbit is under anesthesia. The veterinarian will check for any obvious issues that would be causing the salivation – injured tooth, abscessed, overgrown teeth, something stuck in his teeth, etc.
Your veterinarian will ask for a history of your rabbit's health, family history if possible, and any concerns or issues you have noticed. It is important to identify any and all concerns you have noticed with your rabbit to discuss these and share them with your veterinarian to help make a diagnosis. Some things to keep in mind are any recent changes to your rabbit's diet, any trauma or injury he has sustained, and environmental changes.
Your veterinarian may request further testing to be done such as CT scans and X-rays. These tests will better help the veterinarian to pinpoint any abscesses, infections or similar things that may be causing your rabbit's issues. Blood tests are possible to check for any underlying diseases that the excessive salivation may be a symptom of as well.
Treatment of Excessive Salivation in Rabbits
Treatment will vary and largely hinge on what is causing your rabbit's excessive salivating. Depending on your veterinarian's findings, the course of treatment will be specific to your rabbit's issues.
If your rabbit is found to have an infection, antibiotics may be prescribed. The antibiotics can be oral, an injection, or other methods your veterinarian will discuss with you. An infection of the tooth could result in an extraction of the tooth or teeth.
If the concern is regarding your rabbit's teeth being overgrown, the veterinarian may suggest bringing him in on a regular basis to have his teeth trimmed down. However, the veterinarian may also want to discuss extraction of the teeth as rabbits are known to not do well with pain management.
Recovery of Excessive Salivation in Rabbits
A change in diet may also be suggested for your rabbit to ensure ongoing proper dental hygiene and prevent continuing of overgrown teeth. Diet changes may include providing a large supply of hay/grass, leafy greens and an avoidance of an all pellet based diet. Having safe chewing objects for your rabbit can also help with proper wear of his teeth. Be cautious to avoid treated, painted, or varnished wood however.
Periodically checking your rabbit's teeth and mouth is also beneficial to notice any changes sooner rather than later. Regular visits with your veterinarian are encouraged as well and keeping up with any changes to your rabbit between visits. Chronic dental disease will call for lifelong treatment and care for your rabbit.
Excessive Salivation Questions and Advice from Veterinary Professionals
Golu
Indian
One Month
0 found helpful
I have two rabbits one month old one is healthy and fone but the other one have some issue. His face and under chind area fron limb stays wet and smell bad there is no other changes in him.
Add a comment to Golu's experience
Was this experience helpful?
Bono
Dutch
3 Years
0 found helpful
Hello, my rabbit has seen a vet twice in two days time. I noticed a lack of apetite and decrease amount of droppings, he was also chewing nothing and moving his head like he had some obstacle in his mouth. Vet checked his mouth and ruled out the tooth or gum problem, he also perscribed Critical Food which seemed to help. Now,my rabbit eats well, has a good apetite, produces normal droppings. He also gets Ranitidine which helped him a lot as he was gasy and felt bloated and I could smell it around him. He receives Metacam too as I saw him hiding and grinding his teeth. As I said earlier, everything seems ok now apart of salivating. He salivates a lot and I can't figure out why. He eats well and a lot and it doesn't seem that there is any pain during chewing. When he finishes then salivating starts. What is wrong?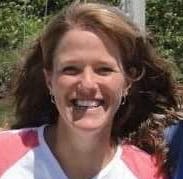 1611
Recommendations
From your description, I'd still be worried about a problem with his teeth or gums, and I'm not sure if your veterinarian was able to get a thorough exam on him without sedation, or if he was sedated for the exam. If he continues to have problems, sometimes we do need to sedate our pets to thoroughly evaluate the oral cavity for any signs of disease, and that may be something that is worth discussing with your veterinarian. I hope that all goes well for him.
Add a comment to Bono's experience
Was this experience helpful?
Coconut
Rabbit
5 Years
0 found helpful
Hi I have a rabbit who the other day was biting the bars on his cage for 2 nights very excessively. It was a little intense so obviously I took him out. It wasn't genfirst time he's done this but the past 2 nights it was really intense and ever since then he has been salivating and has a hard time viewing his food. Yesterday he was looking like he was in pain and not playful and today he is doing better but I just noticed he is salivating again. My dad looked inside of his mouth and said his teeth look fine. Is it possible he hurt his gums and that's why he is salivating?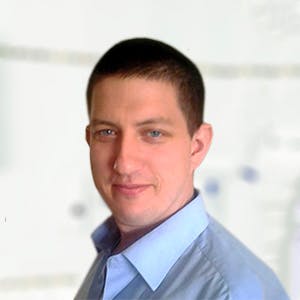 3320
Recommendations
Without examining Coconut I cannot say what the specific cause is, however some type of dental issue is most likely since their teeth continue growing and they need to wear them down. Other issues like infections, foreign objects, chemical irritation among other disorders may also lead to excessive salivation; you should visit your Veterinarian for an examination to determine whether there is a dental issue or another type of problem. Regards Dr Callum Turner DVM
Add a comment to Coconut's experience
Was this experience helpful?
Minku
New zealand white rabbit
7 Years
1 found helpful
Medication Used
multivitamins, iron, calcium, CoAmoxiclav
Hello sir my rabbit minku suffere frim ptyalism from many days and yesterday night he is sitting on my sholder and suddenly he is dissbalanced then bleeding fron nose and small crack in front teath and runny eye please suggest me sir what can i do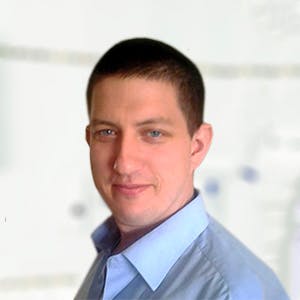 3320
Recommendations
Further to your previous questions, with the crack in the teeth and bleeding nose strongly indicates a problem with the teeth which is extending into the nasal cavity. Tooth removal and flushing of the area along with antibiotic treatment is probably going to be required. Again, your Veterinarian would need to examine Minku as I am unable. Regards Dr Callum Turner DVM
Add a comment to Minku's experience
Was this experience helpful?
Minku
New zealand wight rabbit
7 Years
1 found helpful
Sir my rabbit name is miku and he is 7 years old with wight 2.4kg .he suffer from ptyalism from last 2 weaks his weight continuosly decreases .his diet continously decreases .doctor says he has enfection in her teeth but does not improve in its condition sir please suggest me what can i do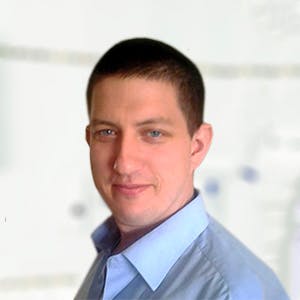 3320
Recommendations
Tooth infections are a common cause of loss of appetite (and salivation) in rabbits. Conservative treatment using antibiotics is the initial course of action; seven is old for a rabbit to undergo anaesthesia, but not impossible. If teeth are loose they may be removed using local anaesthesia but this would be dependent on your Veterinarian's preference, rabbits teeth can be tricky. Speak with your Veterinarian about options available for Minku. Regards Dr Callum Turner DVM
Add a comment to Minku's experience
Was this experience helpful?
Fritz
Holland Lop
3 Years
0 found helpful
My rabbit recently went to the vet because he was grinding his teeth and loss of appetite. They checked his teeth and they said they were fine. They said he had a hair ball in his intestines. They gave medication and he seems to be fine except for the severe salavation, grinding teeth, and not as perky. He still doesn't eat as much as he usually does. Do you think this is a cheek tooth issue? Should I take him back to the vet? I am a college student and have already spent over $100 on him. What would you recommend me to do?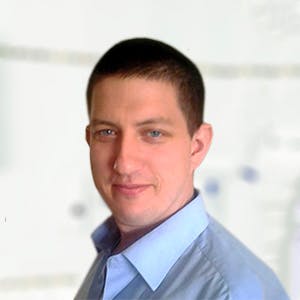 3320
Recommendations
Teeth grinding in rabbits is as normal as purring for cats; but teeth grinding may also be an indicator for pain, especially if it is accompanied by excessive salivation. Have a look in Fritz's mouth, if you notice any misalignment of teeth or growths around the gums or abrasions to the cheeks then there may be a dental issue. Other causes of excessive salivation can be small foreign bodies, infection, trauma, neurological problems or poisoning. Regards Dr Callum Turner DVM
Add a comment to Fritz's experience
Was this experience helpful?
Minku
New zealand wight rabbit
7 Years
0 found helpful
Medication Used
Cephalexin oral suspension ip
Hello sir my rabbit suffer from ptyalism as well as running eye and nose .sir please suggest me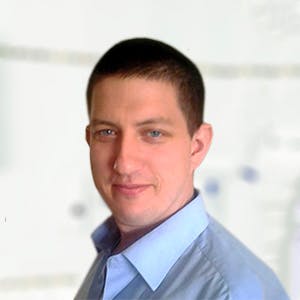 3320
Recommendations
You have written many questions, so Minku has excessive salivation, nose discharge, eye discharge, nosebleed, cracked tooth, mass on the jaw, low body temperature, loss of appetite and lethargy. There are different possible causes, but please understand that it is difficult to make a diagnosis without examining Minku and I am unable to prescribe prescription medicines because I haven't examined Minku. The cracked tooth may have become infected and the infection has moved into the nasal cavity which would cause the nosebleed, loss of appetite, salivation and lethargy (as well as a lump on the jaw in some cases); other infections may cause loss of appetite, nasal and eye discharge. Pasteurella is a bacteria which can cause numerous problems. But, as I have written previously, a visit to your Veterinarian to check Minku would be best as I am unable to examine him. Regards Dr Callum Turner DVM
Add a comment to Minku's experience
Was this experience helpful?
Miku
New zealand white rabbit
7 Years
0 found helpful
Medication Used
Cephalexin oral suspension ip
Hello sir my rabbit name is minku and he is 7 years old .last few weaks he is suffered from ptyalism.my vet says its only an infection because all the x ray reports are normal.but l feel some small spherical shape swelling like a marble on her lower jaw .i am very tense about this because his vet says its a bone and whatever like bone tumor because it is very hard .sir please suggest me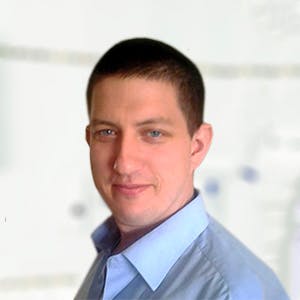 3320
Recommendations
Without examining Minku, it is impossible to say if the mass is bone, abscess or soft tissue. What happened with Minku's low body temperature you had written about in your last question? It was 5°F below physiological range. I understand your concern for Minku, but without examining Minku I cannot suggest anything further. Regards Dr Callum Turner DVM
Add a comment to Miku's experience
Was this experience helpful?
Minku
Nee zealand white rabbit
7 Years
1 found helpful
Sir my rabbit's name is miku and he is 7 years old.from last few days he is suffered from ptyalism but yesterday night i gave him 3 piece of cloves .and now he is critical his body temp falls down at 96 and the main thing is that he will not stand from morning .he is not eating his ear gets cool down sir please sugest me what can i do.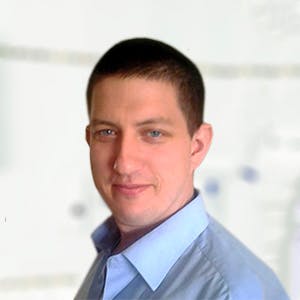 3320
Recommendations
If Minku's body temperature has dropped to 96°F he is in serious danger and requires emergency care, the physiological body temperature range for a rabbit is 101.5-104.2°F. In my last response to you, I wrote for you to speak with your Veterinarian about different options for Minku for his teeth, now you need to visit your Veterinarian for emergency stabilization. Regards Dr Callum Turner DVM
Add a comment to Minku's experience
Was this experience helpful?