What is Aspiration Pneumonia?
When the formula or another liquid gets into the trachea and the bird does not have time to properly swallow before more is put in their mouth, the bird can inhale it into their lungs. If too much aspiration occurs, the bird can die from suffocation very quickly. When just a small amount of food is aspirated into the lungs, pneumonia can develop and can be a serious condition that requires immediate veterinary intervention.
Aspiration pneumonia is a lung infection that can develop after aspirating, or inhaling, vomit, liquid or food into the lungs. For hand fed psittacine birds, aspiration pneumonia is one of the most common respiratory problems that can occur. Young birds, generally chicks that are beginning to wean from liquid formula are more susceptible. This is especially true if the person hand feeding is inexperienced since it takes a lot of time and skill to properly feed chicks.
Book First Walk Free!
Symptoms of Aspiration Pneumonia in Birds
Aspiration pneumonia in birds, especially young birds, is a serious condition that requires aggressive treatment by your veterinarian. If you notice any of these symptoms, contact your veterinarian for an appointment. Do not wait to see if your bird begins to get better, it is best to be a cautious bird owner and take them in for an assessment.
Increased, labored breathing
Respiratory distress
Poor feeding response
Depression
Lethargic
Coughing or sneezing
Causes of Aspiration Pneumonia in Birds
Aspiration pneumonia is caused by food, liquid or vomit that makes its way down the trachea into the lungs. Aspiration pneumonia can also occur when food backs up or regurgitates from the stomach into the mouth.
Young birds, mainly those that are beginning the weaning process, will aspirate because they are not being hand fed correctly. The anatomy of a bird's mouth is much different than a human's mouth. A bird's trachea is located under their tongue instead of in the back of the throat. The trachea of a bird looks like a small tubular opening and when your bird eats, the trachea is usually closed by the glottis. Feeding too fast or too much can cause problems for your bird.
Young birds should not be fed a liquid or a thin solid. Their food should be a thicker mixture so it cannot easily go down the trachea. When feeding, aim the food down the throat and not under the tongue. Do not force your bird to eat. They will give you signs that they want to eat, such as bobbing their head up and down.
Diagnosis of Aspiration Pneumonia in Birds
When you bring your bird into the veterinary clinic, you will be asked about their overall health and feeding practices. A complete medical history will need to be given to help your veterinarian determine what is causing your bird to be ill.
A complete physical examination will be conducted on your bird. Your veterinarian will listen to your bird's lungs using a stethoscope. In many cases, aspiration pneumonia can be diagnosed from doing a physical examination and listening to the lungs.
In cases where the fluid buildup in your bird's lungs is not able to be heard using a stethoscope, radiographs will be needed to determine the extent of the infection. A complete blood count, or CBC, will also help your veterinarian determine how advanced the illness has become.
Treatment of Aspiration Pneumonia in Birds
In cases where the aspiration pneumonia has been diagnosed in its early stages, you may be able to treat your bird at home with a prescribed antibiotic and/or antifungal medication. Be certain to follow the instructions carefully on any medications prescribed for your bird.
When the aspiration pneumonia has advanced to the stages where your bird is experiencing difficulty breathing, hospitalization will be required. During their hospitalization your bird will be given oxygen therapy, nebulization, antibiotic and antifungal medications. Your bird will be put in a warming chamber to keep their body temperature regulated. They will also be given supportive care consisting of fluid and nutrition therapy.
Do not assume that you can treat your bird at home for aspiration pneumonia without seeking veterinary assistance. This is a serious condition that can result in death if your bird does not receive aggressive treatments to clear out the infection in their lungs.
Recovery of Aspiration Pneumonia in Birds
The prognosis of any bird diagnosed with aspiration pneumonia is very guarded. Your veterinarian will be able to give you a more precise prognosis once they have fully examined your bird and started them on treatments.
Your bird may not exhibit any major symptoms of aspiration pneumonia until it is too late and treatments will not be successful. Be sure to examine your bird closely for any changes and always err on the side of caution. Have your veterinarian examine them if you are unsure as to whether or not they are truly ill. It could save their life.
Aspiration Pneumonia Questions and Advice from Veterinary Professionals
Bean
cockatiel
1 Month
1 found helpful
My baby bird who is 1 month, and 1 day, that I raised since day 1, became sick :( he was making weird noises lastnight and I think my boyfriend fed him wrong while I was away that evening. When I came home I noticed him sneezing, and it sounded wet. I took him to my nearest avian vet and they said he may have aspirated. They put him in an oxygen chamber. :( he is staying 3 nights they said.. if he even makes it ...
My question is, what are the chances he will survive ? I'm so upset I can't stop crying and my house feels so empty without him
Add a comment to Bean's experience
Was this experience helpful?
Sugar
Budgie
2 Years
0 found helpful
Hello,I just found this site after my bird died, so I wanted to know if this is what killed her. She fell into a shock after a bad landing, and all the regular shock symptoms appeared. However, she survived the night and seemed better, except her breathing, it was still too fast. Then, she started coughing later that day, it sounded wet, and eventually, it transformed into wheezing+coughing continually. In the evening, she started having compulsions with the coughs, and it ended with loud crying and heart attack. She was eating and drinking (a bit) during the shock period, so is it possible that she aspirated something and it hurt her lungs? Could I have done anything? Going to the vet was not an option, I just need to know why she died...
At the first symptom, take your bird to an avian vet. After the crash, it would have been best to take your bird for a checkup.
Birds hide illnesses until it's almost too late. Signs will often be subtle. This behavior could help a bird, or other animal in the wild, buy time. A sick animal often becomes easy prey for a predator.
Hard to say without examining your bird, but the shock of the fall may have just hastened exposure of an underlying but serious illness hidden. It's happened to me. I'm sorry.
Add a comment to Sugar's experience
Was this experience helpful?
Bubbels
Eclectus
9 Weeks
0 found helpful
Good say. We have a 9 week old male eclectus parrot. We have been feeding him formula with a shaped spoon the past few days and all has been going well but after reading through the above thread and an occurrence today i seek some advise as i am scared that we may be feeding him to fast. We fed him at 06:30 i checked up on him and noticed a little bit of vomit on his blanket. This has never happened before. AT 12:30 and 18:30 we fed him again and he was eager to eat both sessions. No vomiting involved.
What would relate to the vomit? Was i perhaps overfeeding or is this something much serious. Also tonight he gave a few sneezes. We took him out and shook out his blanket and box and after that the sneezing was no longer an issue
I am just very afraid that these are the first signs of aspiration pneumonia and urgently seek advise if i need to get my boy to the avaian vet. I have not noticed any funny breathing of sorts or funny liquid from the nostrils. I would however appreciate your advise on if I should be worried and what is the best way of tracking these symptoms and when I should go to the vet. Thanks
Add a comment to Bubbels's experience
Was this experience helpful?
Bird
Pigeon
16 Weeks
0 found helpful
I found a 16 day old baby pigeon.he refused to eat so i squeez watery chia and oatmeal 8cc.first day he was ok but seconda day while i am feeding him he starts coughing.i live hin a few seconds and then feed him again.he was ok after 3 hours and try to fly.then i feed him 3cc more after this feeding he seemed tired and silent.after 3 hours he died.i am very sorry and i blame myself because it could be my mistake
Add a comment to Bird's experience
Was this experience helpful?
jack
sparrow
1 Week
0 found helpful
hi, i do wildlife rescue and went to collect a house sparrow nestling. he is eating really well but since I've had him ive heard a really faint rattle when he is breathing. not entirely sure what it is...any advice?
Hi Jack, did you find out what it was and is the bird ok? I have two chicks that I found yesterday (about 2-3 days old). One of the chicks started doing this this morning so I am very concerned also he is not eating very well. I fed him an egg yolk with a tiny bit of water as our vets aren't open on Sunday.
Add a comment to jack's experience
Was this experience helpful?
Sophie
Maroon Belly Conure
12 Years
0 found helpful
I recently took my conure to an avian vet. They drew blood and the bird seemed fine, even struggled to get out of the towel. While showing me how to give antibiotics the vet administered it too quickly and it bubbled out of the nose. Shortly after it appeared my bird had a stroke, head turned down to one side could hardly walk,fluffed up feathers and squinting eyes. She was dying and had to be put down. Vet claimed it was from stress from the blood draw. I know my bird aspirated. I know this because I have fed baby birds.Rather than argue I took my dead bird home to bury my Sophie and paid the bill. Yes they expected payment.I know this was their fault. Should I notify anyone. I hate to see another bird owner go thru this!
Add a comment to Sophie's experience
Was this experience helpful?
Cip
Canary bird
1 Year
1 found helpful
Yesterday while I was giving my canary antibiotic, she started coughing and since then, she shows respiratory distress and continues to cought. What can I do? Can she develop aspiration pneumonia even if she aspirated antibiotic?
Add a comment to Cip's experience
Was this experience helpful?
hale
Sun Conure
2 Months
0 found helpful
hey
this morning, i fed my baby bird with the syringe and normally i would push the syringe down its throat but today i tried to give abit in the mouth and she eats it normally. After i came and look there were food that i fed her coming out of her nose once i have seen yet, does that means that she is also in aspiration pneumonia?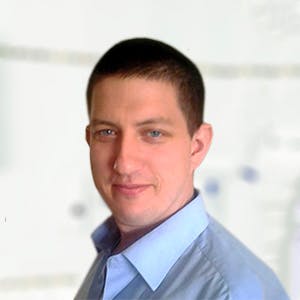 3320
Recommendations
The presence of food coming from the nares is concerning, but it doesn't always mean that food was aspirated (but it is likely); without examining Hale I cannot say whether there is a cause or concern. You should remove the food from around the nares and feed as normal, monitor for the time being but if any respiratory symptoms develop visit your Avian Veterinarian. Regards Dr Callum Turner DVM
Add a comment to hale's experience
Was this experience helpful?
Lucky
White tailed tropicbird
Four Weeks
0 found helpful
I am hand rearing a young White Tailed Tropicbird that someone found and gave to me for care simply because I care for many animals. I have little bird experience and live in a remote location (Palau) and our only vet left last week. I have had the bird for almost a week and have been feeding squid, sardines and other fish and the bird has been eating well. This morning it seems a little less interested in food and slightly different demeanor. Not sure if I hear a slight wheeze or not. I'm worried about some sort of infection and wonder what antibiotic I might administer that is broad spectrum and least likely to cause other problems. I can get the med from the hospital but have no vet to turn to. Advice appreciated.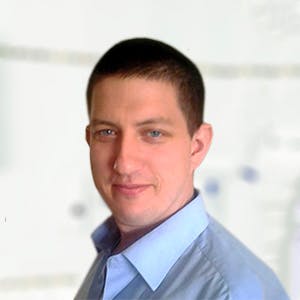 3320
Recommendations
As far as I can determine, a new Veterinarian from the Czech Republic arrived in Palau in January 2018 from the first link below. Without examining Lucky it is difficult to legally recommend any antibiotic especially one that isn't intended for veterinary use (on the label). I've put a second link which covers bacterial diseases in birds which may be of interest. Regards Dr Callum Turner DVM http://pawspalau.org/veterinarian.html www.msdvetmanual.com/exotic-and-laboratory-animals/pet-birds/bacterial-diseases-of-pet-birds
As my post stated, our only vet (who was indeed from the Czech Republic) resigned and left Palau last week. If there was a vet here, I would have consulted him or her. Smh
Add a comment to Lucky's experience
Was this experience helpful?
Pigeon
Pigeon
5 Weeks
0 found helpful
I have a 5 week old Pigeon baby. She is being raised by her parents. I noticed about two weeks ago that she was breathing a bit faster than her hatchmate. Now she is openly breathing with effort with an open mouth. I checked inside the mouth and it looks good. I can hear a wheezing when she breathes. What do you suggest?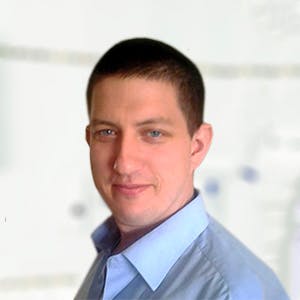 3320
Recommendations
Without examining the pigeon it is difficult to say what the specific cause of the wheezing is, infections are quite common in young pigeons and it may be that this pigeon requires a course of treatment. Companies like Chevita offer products for pigeons many of which are available in pet stores, agricultural stores and online; check the link below. Regards Dr Callum Turner DVM www.chevita.com/en/products/index-pigeons.php
Add a comment to Pigeon's experience
Was this experience helpful?
Peepo
Starling
18 Days
0 found helpful
Has Symptoms
Not eating or drinking much,
We recently picked up two starlings whose mother had died; they seemed to be doing well at first, but then the smaller of the two, who had looked rough to begin with, became weak, stopped eating and drinking, got really cold and ended up dying. His nest-mate was doing fine yesterday, eating a drinking well, playing, trying to climb and flapping like he was trying to fly. It is now 1:33 in the afternoon here and while we did get him to eat and drink a little this morning, he's been sleeping pretty much every since; only opening his eyes if he hears something that catches his interest.

Could he be grieving over the loss of his buddy? Does it sound like aspiration pneumonia?? I'm really worried about my little guy.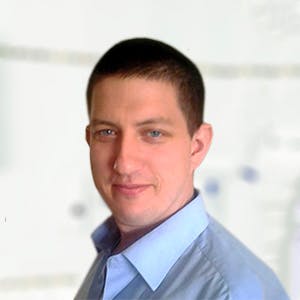 3320
Recommendations
Without examining Peepo it is not possible for me to determine whether or not he is healthy, aspiration pneumonia and infections are common problems; you should monitor Peepo for another day to see if there is any improvement, if not you should visit an Avian Veterinarian for an examination. Regards Dr Callum Turner DVM
Add a comment to Peepo's experience
Was this experience helpful?
black bird
black
2 Weeks
0 found helpful
hello, I was trying to hydate a very ill bird i found outside, it was very cold and had dry patches and spots when i found the nestling. The bird had feathers and was about the palm size of my hand. I started to dip its beack in a water bottle and it was stretching its neck as if it wanted more so i gave it more like swigs of water but then it died. Im really upset becuase this happento me with my budgie and it died too. Am i the reason it died? Did it choke because of me? The nestling that had some water it its mouth i dont know from maybe ti was just wet or the too much water. Please i hope i didnt kill the baby.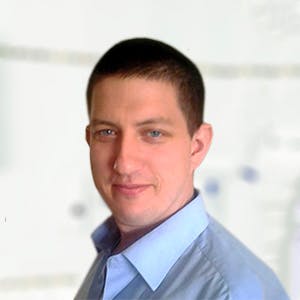 3320
Recommendations
It is possible that the bird aspirated the water which would have then lead to death, but without performing a necropsy I cannot say for certain; in these cases (for future reference) it is best to give water with a little dropper to prevent any overloading with water. Regards Dr Callum Turner DVM
Add a comment to black bird's experience
Was this experience helpful?
Plumas
Lilac-Crowned Amazon
6 Years
0 found helpful
I have a parrot who recently began to have a slight breathing problem. He has a slight noise that comes out when he breathes. you must be close to him to hear the noise. He eats fairly normally, but every once in a while he will start regurgitating the food. The other thing that has become strange is his defecation. It is a consistency of something very elastic and gooie. And that consistency causes it to sometimes to get stuck on the feathers around his anus. As well as all of these problems he is constantly sneezing.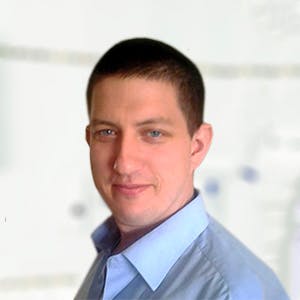 3320
Recommendations
A respiratory infection is a possibility, but without examining Plumas I cannot say what the specific cause is; the sticky droppings around the vent are concerning and may be an indicator of a few different issues. It would be wise to visit an Avian Veterinarian for a thorough examination and an examination of the droppings to determine the underlying cause. Regards Dr Callum Turner DVM
Add a comment to Plumas's experience
Was this experience helpful?
Reina
Budgerigar Budgerigars
3 Years
0 found helpful
I have a female budgie who recently started to breathe rapidly when she stands still. Sometimes she can breathe normally,but she opens her mouth to breathe again. She's also making a whistling noise when she breathes. Her tail also bobs quickly at times.

But she's eating normally, pooping normally, and making as much noise as she always does.

Any thoughts?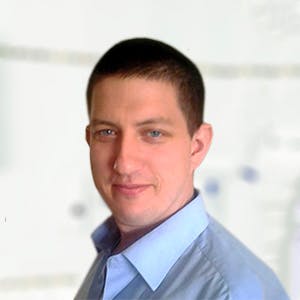 3320
Recommendations
It is difficult to say what may be affecting Reina without being able to examine her, there are a few possibilities including infections, foreign objects among other causes. If Reina is otherwise in good health I would keep an eye on her for the time being but would recommend visiting your Veterinarian or an Avian Veterinarian for an examination to be on the safe side. Regards Dr Callum Turner DVM
Add a comment to Reina's experience
Was this experience helpful?
Bailee
Jardines Parrot
5 Months
0 found helpful
Has Symptoms
Loss of balance,weakness, lethargic
My 5 month old Jardine was eating apple this morning when she suddenly became very week and disoriented, falling forward on her face and flopping on her sides. She was struggling to stand with no success. This lasted a few minutes and then she regained balance and strength. She seemed very calm, too calm for about an hour after and went back to her normal energetic self. I took her to the vet 3 hours later where her physical exam was perfect and she is healthy and nothing warrants any concern. The vet said it must be neurological and may even be a seizure though he cannot be sure and asked that I video tape an episode if it happens again. I think she aspirated and was struggling to breathe which caused her to become to weak to stand. Do you have an opinion on a cause? If aspiration is a high factor wouldn't he of heard something in her lungs? Should I have her on antibiotics to prevent aspiration pneumonia? I'm to scared this can go sideways because the vet has no explanation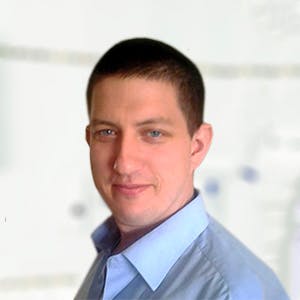 3320
Recommendations
The respiratory system in birds is very different to that of humans, cats, dogs, horses etc… since they have air sacs in addition to their lungs; whilst aspiration is likely, your Veterinarian would have detected some distress from any aspirated food as birds are sensitive and would show some level of distress if food was aspirated. If your Veterinarian is happy, then you should follow their lead since they have performed an examination and I haven't. Regards Dr Callum Turner DVM
Add a comment to Bailee's experience
Was this experience helpful?
luke
Zebra Finch
2 Months
0 found helpful
Has Symptoms
not eating or drinking much
hi iam handfeeding a baby zebra finch he mostly eats on his own now but last night he threw up the formula and he looked like he was going to faint he wouldnt take water i barely managed togive him any he looks better today but not 100% he ate some formula im not sure he ate any seeds but he still looks kinda weak his poop are normal but they contain enough water doesnt look like diarhea tho i have a vet apointment what should i do till then ?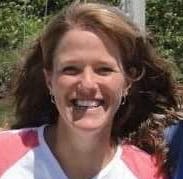 1611
Recommendations
Thank you for your email. Unfortunately, there isn't a lot that you can do at home if he isn't feeling well. It is good that he is eating a little, but he needs to see your veterinarian as soon as possible - I'm hoping his appointment is today (Monday). If it isn't, you might want to make sure that he is seen today. I hope that he is okay.
Add a comment to luke's experience
Was this experience helpful?
Elbie
Lovebird Species
2 Months
0 found helpful
My lovebird which is two months old,it was adopted and in horrible condition her feathers were plucked and in bruised,and whenever i talk to her in a sweet voice she makes baby sounds,i think that is has some respiratory issues . When breathing she does that sound but not all the time only when i pet her and talk to her.Is this serious?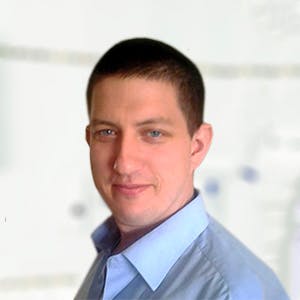 3320
Recommendations
Without examining Elbie it is impossible to determine whether or not she has a respiratory infection or not, respiratory infections are common in birds and may extend to the lower respiratory tract which would require aggressive treatment. It is important to ensure that Elbie has a balanced diet and isn't nutrient deficient; I would suggest visiting your Veterinarian for a once over to determine the cause of the noise as well as any treatment or supportive care as required. Regards Dr Callum Turner DVM
Add a comment to Elbie's experience
Was this experience helpful?
tikwik
Cockatiel Species
5 Months
0 found helpful
hi.my bird got attacked by a cat at its left wing and after a visit at the vet,it was prescribed doxycycline.but while force feeding the medication it accidentally aspirated some.I tried to sucked it all by puting my mouth over its nares and mouth.It then started to breath again,but with a clicking sound and some sneezing.but the next morning it was all fine,active and singing.except the clicking sound lasted for two more days.it aspirated on the very 1st day,so there was five days of medication more which I did with utmost care.now its been ten days since that incident and my birdie is looking apparently all good except that it gets weak easily after a small flight with some heavy breathing after the effort and it seems to be trembling from time to time even without any drop in temperature...im from Mauritius and there are no avian vet here.the vet I had seen told me that if it has aspirated it all depends on the bird.if it has expelled out all of the liquid,then it will live.or else...just too bad.I love my tikwik very much and I dont want it to die.is there anything I can do to help it get over this??I havent used any medication since the antibiotics treatment alone.help please.thanks for your time and comprehension!!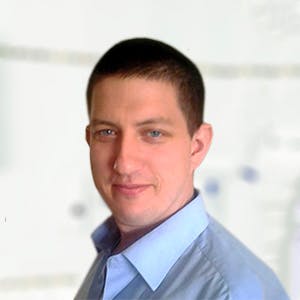 3320
Recommendations
This is really a case of wait and see, it is encouraging that it has been ten days since this occurred and Tikwik is going strong but the respiratory effort after a short flight is concerning. I also appreciate that there are no avian Veterinarians on Mauritius but I would suggest consulting with Maurivet as they have two former Chief Veterinary Officers of Mauritius working there. Regards Dr Callum Turner DVM http://maurivet.com/Home.php
Add a comment to tikwik's experience
Was this experience helpful?
Robie
Sulphur-Crested Cockatoo
90 days old
0 found helpful
After feeding my sulphur crested cockatoo chick , she is making a wheezing sound while breathing. And the last feeding formula was little watery....so i'am worried if she has aspirated. Veterinary doctor in my area doesnt know much about birds they're mainly for cats and dogs. Please help me out i'am worried.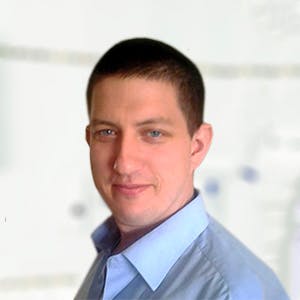 3320
Recommendations
Many Veterinarians do not have regular contact with birds (I used to work with a pigeon club years ago), however I have placed a link after my post which is for the Association of Avian Veterinarian's 'Find a Vet' page so if you need a Veterinarian you can find one in your area (covers countries other than USA as well). Aspiration pneumonia is always a possibility and if you suspect that Robie has aspirated some food, it would be best to get some antibiotics (amoxicillin, enrofloxacin or trimethoprim) from your local Veterinarian to prevent against infections etc… If you see no improvement, try a specialist from the link below or visit your nearest Veterinary School. Regards Dr Callum Turner DVM
http://aav.site-ym.com/search/custom.asp?id=1803
Add a comment to Robie's experience
Was this experience helpful?