What are Blindness?
While there are many reasons why your bird may go blind, they adapt quickly as the condition progresses. Many owners are not aware that their bird is blind until their avian veterinarian points it out. if your bird is blind, don't go rearranging their perches as this will confuse them. They will know where their dishes and roosting perches are from memory, so the key point is to leave their environment as they are used to. When you approach them, give them a warning such as talking to them, to let them know you are approaching, otherwise they may panic.
There are many factors which might affect your bird's eyesight causing blindness, but generally, your pet bird will adjust perfectly and adapt particularly well.
Book First Walk Free!
Symptoms of Blindness in Birds
Often it is not easy to determine if your bird is going blind unless it is linked to disease which then makes it obvious.
Depression
Lack of appetite
Ruffled feathers
Blinking more than usual in an attempt to focus on distant objects
Red weeping eyes
Gritty flaking skin around the eye
Feathers growing into the eye area
Swelling around the eye area
A discharge from the eyes
Types
Vision loss can be partial or total loss and can affect one or both eyes, but a domesticated bird will adapt quickly to this condition.
Causes of Blindness in Birds
Vitamin deficiency is a cause of eye disorders
Both Vitamin E and A assist with vision and are required in adequate doses for the healthy development of the eye – check your bird's diet to ensure a quality level of feed is being provided
Age can be a factor
Bacterial infections such as salmonella can lead to more serious problems including partial or total blindness – as birds seem to react quickly to infections, taking action to provide relief immediately is advised
Cataracts are usually age related and can often affect both eyes and can cause blindness if not treated
Fungal infections can also lead to vision impairment – often caused through moldy food
Scratches and physical injury such as a scratch to the eye can be a cause of vision loss
Conjunctivitis can also create vision problems
Diagnosis of Blindness in Birds
If your bird is displaying any of the symptoms above, then it is vital that you take your friend to see the avian specialist. He will examine your bird thoroughly and prescribe treatment. Birds seem to have a fast response to illness, if they are sick they go downhill fast. But once treated they can recover just as quickly. If you have a sick bird on your hands, don't wait until tomorrow as it may be too late to help them. Act now and nip any illness in the developing stages.
While nothing can restore your bird's eyesight once it is totally lost, clearing up any infections or disease will make his life a lot more pleasant and enjoyable. Removal of cataracts and clearing up the conjunctivitis may help your bird to regain partial or full sight if they have been the cause of the loss of vision. Your avian doctor will also check for other signs of disease such as atherosclerosis, which is a hardening of the arteries that can lead to central nervous system signs such as seizures and vision loss.
Treatment of Blindness in Birds
In most cases there is no treatment for blindness in birds but with the assistance of your veterinarian, clearing up any health-related issues may improve any remaining vision. Your bird can form cataracts very quickly, often within weeks as opposed to humans where it can often take years. This formation of the cataract can very quickly lead to blindness. Antibiotics or other medications such as anti-inflammatories may be prescribed to clear up your bird's eyes and system.
Warm eye compresses can be used to clear up infection and crusting around the eyes. Using natural aloe vera juice right from the plant and at room temperature makes soothing healing drops to the eye to assist vision health – just ensure that you keep the plant portion in the refrigerator during the course of treatment, and warm it to room temperature before use. While vision loss is a huge thing for a human, your bird and especially the parrot species, will just adjust and get on with his life. Ensuring your bird has adequate ventilation and that your bird is not being crowded out in his cage will safeguard his well being as he goes about his daily life.
Recovery of Blindness in Birds
Once your bird has been diagnosed as officially blind, management of his care and environment is all you can do. Keeping your bird healthy with a quality diet, and allowing him lots of space in his cage without overcrowding will help him to maintain a quality of life. You will find that his blindness won't concern your bird, if he feels safe (don't creep up on him - always give a warning of your approach).
Leave his perches, bowls and toys where he remembers them, and he will be happy. Keeping the cage in a hygienic condition without using toxic chemicals to clean it will ensure he remains healthy. Because of their small size, a little bit of chemical that wouldn't affect us will assuredly affect him. So be aware, and protect your little friend as he adjusts to a sightless life.
Blindness Questions and Advice from Veterinary Professionals
Birb (for now)
House Finch
2 Years
0 found helpful
I found a bird on the road not moving and it did not react till my dogs touched it. After looking closely both of her eyes were sealed shut, one eventually opened but it still seems like she can't see. She can fly and chirps occasionally.There is a bit of watery discharge from the open eye and a smaller amount on the closed eye. So far she has just sat and climbed around the cage walls, as well as drinking. She did perk up when the one eye opened but I still have to announce myself and she only notices me when I touch her. She is also puffed up when laying down.
We have a bird at our feeder with similar issues. Come and get food of the ground and walk to our grill and hide under it. We put it in a cage, it eats and drinks but yucky eyes and are closed most of the time. Drainage and wet areas around it's eyes. What should we do?
Add a comment to Birb (for now)'s experience
Was this experience helpful?
Mango
Budgie
2 Years
0 found helpful
Has Symptoms
Does Not fly around as much as befo
Does not fly around as much as before
My bird was completely normal but the next day he was not responding when I placed my hand very close to him. It seems like he manages to get to the food bowl from memory , he doesn't show any loss of appetite.his eyes look completely normal but the sides of the eye has become featherless and a bit swollen.
Add a comment to Mango's experience
Was this experience helpful?
Buttercup
Parakeet
15 Years
0 found helpful
Has Symptoms
does not react to hand movement
So I'm not sure if my bird is blind or not, but she does not fly in her cage and I found out from her previous owner that she never flew. I did a few tests to see if she would react, one was bringing my hand close to her when she was on a perch and she didn't react. The second, I got one of my crochet hooks and gently rubbed her head with it, like her mate would preen her, and she didn't react until her beak touched it and realized it was metal. Also, her mate gets really protective anytime I come near and squawks at her as if warning her of danger that she can't see. I know that the male does typically act as a warning system, but he gets right up next to her and gently pecks her to try to get her to move. She is about 15 years old, so that could be a factor. She is also the yellow version of albino, I don't know if they are more likely to have eye problems. She seems to get around her cage well by climbing the walls. I just changed the cage to a much larger one (from 2ftX1.5ftX2ft to 2ftX3ftX4ft) to give them more space. She found the water and food bowls and she did find a few perches, but she never flies. Will her chicks have trouble learning to fly if she doesn't fly? Is there anything I should know about blind birds and special care for them if she is blind? Does being albino increase the likelyhood of blindness or eye problems?
Add a comment to Buttercup's experience
Was this experience helpful?
genie
Rainbow Lorikeet
3 Years
1 found helpful
I have a rainbow lorikeet and he scratched his eye by rubbing it against the cage and now has a cloudy growth over eye. he has been to the vet and had it treated for infection but he said nothing about the growth. will it go away or can it be removed, or do we leave it there will it hurt him in the long run. his other eye is fine and seems to get around ok.
Thanks
Tracey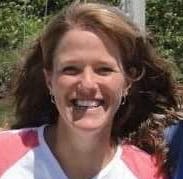 1611
Recommendations
I'm not sure, without seeing the growth or being able to examine Genie, whether the growth will resolve with treatment, or time, or if it needs other attention. It would probably be a good idea to have a recheck with your veterinarian, as this seems to be getting worse and not better.
Add a comment to genie's experience
Was this experience helpful?
Arrow
Green Cheek conure
3 Years
1 found helpful
My green cheek conure had a traumatic injury and was giving a dose of dexamethasone, he recovered from the injury but unable to see. Feels like he might be able to see some because sometimes he is still able to find where i am, or maybe he was just following the sound. For sure he can't see any of his food. I was wondering if the medication is the cause of blindness, such as intraocular pressure, if there is any medication can be used to decrease the pressure.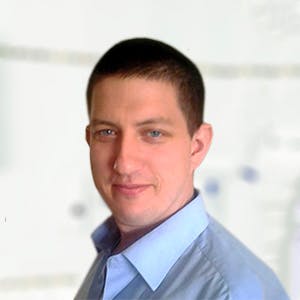 3320
Recommendations
It can be difficult to determine if the blindness is in relation to the the original trauma (head injury) or due to side effects of topical dexamethasone treatment; without examining Arrow it is almost impossible to say especially with the history of possible head trauma. You should visit an Avian Veterinarian for a thorough examination to see if vision is recoverable or not, but it isn't likely. Regards Dr Callum Turner DVM
Add a comment to Arrow's experience
Was this experience helpful?
Cookie
Cockatoo Species
5 Years
1 found helpful
My umbrella cockatoo has been blind in one eye since we got him he has always been very clumsy and falls a lot he also mutilates his feathers I have taken him to the vet and he has had blood work done and everything has come back normal my question is do you think he eats his feathers because he is blind in one eye and is his clumbysness because he is blind in one eye? I can't put a cone on his head or a dress like thing to stop his plucking because he is blind in the one eye and he becomes more clumsy and I'm afraid he will get really hurt from a fall. Any suggestions on what I can do to stop him eating his feathers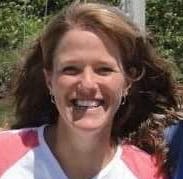 1611
Recommendations
Thank you for your email. It is very possible that Cookie is 'clumsy' and off balance because of his eye injury, as birds rely heavily on sight and vision. Feather picking is typically a sign of stress. he may need more space, more attention, or different nutrition. For that question, it would be best to consult with your veteirnarian, as they are able to examine him and discuss his lifestyle.
Add a comment to Cookie's experience
Was this experience helpful?
Chip
Budgerigar Budgerigars
4 Months
3 found helpful
Has Symptoms
Doesn't react to me being near her
My budgie acts like she suddenly can't see when she could see perfectly just 30 minutes ago. Is there any reason I should be worried? She is still very young only getting her a few months ago as a young bird. What could have happened?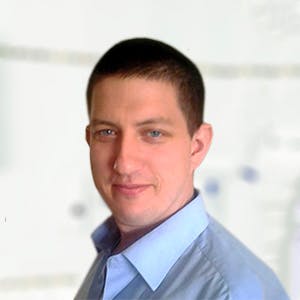 3320
Recommendations
It is difficult to say what may have caused sudden blindness in Chip, but you should have him checked over by an Avian Veterinarian; trauma, nutritional deficiency, infections, neurological disorders among other causes may cause blindness but without an examination and general consultation I couldn't give you any specific advice apart from ensure that Chip is receiving an age and species appropriate diet. Regards Dr Callum Turner DVM
Add a comment to Chip's experience
Was this experience helpful?
idk
indian parrot
1 Day
1 found helpful
Has Symptoms
nothing else as far as the vet can
hi so I found a domestic indian parrot in a street in saudi arabia and when I took it to the vet he told me the bird was blind and that the bird will not survive long due to depression is there a way to help this parrot see again or to help him survive longer the bird is an adult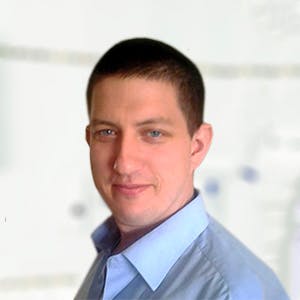 3320
Recommendations
Without examining the parrot and knowing the cause of the blindness, I cannot recommend any specific treatment because there are different causes for blindness which have different treatments and some cases cannot be reversed. It is important to feed the parrot a balanced diet and to offer supportive care, I cannot recommend anything more than this. Regards Dr Callum Turner DVM
Add a comment to idk's experience
Was this experience helpful?
Wichu
White-Fronted Amazon
10 Years
0 found helpful
Hi, I have a white fronted amazon, and I've recently noticed that one of his eyes has a slightly light colour to it, you can tell it's not as dark as the other one, should I be concerned? Is it catarat? I haven't noticed if it's affected his vision, all I see is the difference in colour. I can't remember how long we've had him but he's young. We probably adopted him around 7 years ago. And he doesn't look old.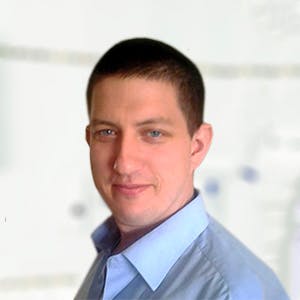 3320
Recommendations
It is possible that the cloudy eyes is due to corneal edema which may occur secondary to infection, irritation, inflammation or trauma; other causes of cloudy eye may be due to a nutritional deficiency (hypovitaminosis A) among other causes. It would be best to visit an Avian Veterinarian for an examination to be on the safe side, I've added a link to a directory to find an Avian Veterinarian near you. Regards Dr Callum Turner DVM www.aav.org/search/custom.asp?id=1803
Add a comment to Wichu's experience
Was this experience helpful?
Tutu
Lovebird Species
18 Years
1 found helpful
My parrot (18 y/o) has gone blind lately,he also can't fly anymore.i dont have a chance to make a checkup on him (since there's no avian doctor in my city) but i would love to know what food should i give to him to keep him healthy?he eats with us but also eats parrot food.he also has problem with neck and i would love to make a brace but i'm not sure about that.Thanks :)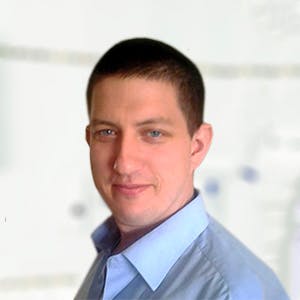 3320
Recommendations
Whilst you may not have an Avian Veterinarian in your city, you should still visit a general Veterinarian for an examination since there are a few possible causes with one of them being nutritional deficiency; do not try to brace Tutu's neck at all. It is important to know the specific breed of parrot so that you can read about their specific dietary requirements and to determine if any supplementation (vitamin A) is required. Some infections may also cause neurological symptoms (inability to fly) and stress may also be contributing factor. Regards Dr Callum Turner DVM
Add a comment to Tutu's experience
Was this experience helpful?