What is Broken Leg?
Domestic and wild birds have tiny, often hollow bones, that are prone to sprains and breakage. It is a mistake, however, to perceive the avian skeletal system as weak. Just as any living thing, the bird's anatomy is adapted and refined to meet its primary life functions. The anatomy of a flying bird is built around an intricate skeletal system that enables takeoff, the soaring and gliding of flight and a safe, sturdy landing. While the wings are regarded as the powerhouse of a bird, a bird's legs are just as significant. The leg bones of a bird are the heaviest, contributing to the low center of gravity that aids in flight. The legs must be durable enough to withstand take off, to bear its weight for landing, as well as to allow balanced perching whether in nature or in a cage.
Birds also depend upon their legs as humans do their hands. The thin, weak-looking legs execute food searches, and grasp, lift and assemble materials to build nests and care for their offspring. Though their legs appear straight and "sticklike" in appearance, they are divided into three sections: the femur (upper leg), the tibiotarsus (shin) and the fibula (sides of the lower legs). The tibiotarsus, the shin bone, is the most commonly fractured.
For these reasons, a broken leg in a bird is cause for great concern. Though they are stronger than we think, their legs are small enough that they are easily fractured from trauma, falls and animal attacks. Birds typically sprain or break a leg after a fall from a tree or a perch, or when attacked by an animal such as a cat. Aside from their minute size, a bird may also have an underlying condition, such as a nutritional deficiency, that contributes to weakness and a susceptible to sprain or fracture.
Bird owners will be able to quickly spot a fracture, or even a sprain, in the leg. What a terrible sight it is to find your beloved bird unable to balance on its favorite perch. The bird will likely be standing on one foot, and trying to shift its stance to no avail. As soon as you notice this behavior, it's imperative to seek immediate veterinary care. Not only is the bird in pain, but the sooner the bone is set, the better chance it should heal and return to normal function. If an immediate veterinary appointment is not possible, you can try to take some protective steps until you can visit the vet later that day.
Ideally, try to find another person to help you. Relocate the bird to a cage or tank without any other animals. A heating lamp helps to keep the bird more comfortable and discourage shock. In the case of bleeding, one tip is to use baking soda, corn flour (or, if available, styptic powder) to slow the bleed. Use a gauze pad and apply pressure to slow the bleeding. Antibiotic ointment can be used around the leg or foot, as well as a loose bandage. Restrain the bird by wrapping it in a towel. If the bleeding has slowed a bit, wrap the gauze around the injured area on the leg. The gauze can slightly extend above or below the break. While the gauze should be wrapped around in a few layers, watch for tightness. Do not make it so tight that you cut off circulation to the leg. If you feel a splint will be helpful, use a cotton swab, a piece of cardboard or even a Popsicle-type stick. The splint should reach the length of the leg; be sure it does not extend above or below the leg to prevent further injury. Use some kind of wrap (Vet wrap – sold as "Hurt Free" wrap in regular pharmacies or gauze) around the splint to keep it in place.
However, there is no substitute for immediate veterinary care, particularly an avian veterinary specialist. A break will not heal on its own, no matter how timely at-home first-aid care. Your pet bird must be seen when a leg is fractured.
Sprains and fractures in the legs of birds are often treatable with immediate veterinary care.
Book First Walk Free!
Symptoms of Broken Leg in Birds
Obvious breakage/bend in the leg
Standing on one leg
Trying to shift balance
Unsteadiness
Stress
Causes of Broken Leg in Birds
The most common cause of a broken leg in a bird is a fall from a tree or a perch. Another cause is an animal attack. In rare cases, underlying skeletal conditions or nutritional deficits may weaken the bones.
Diagnosis of Broken Leg in Birds
A broken or sprained leg is easy to diagnose because it is unable to bear weight on one leg. A break is easily identifiable by a vet. An x-ray will identify and isolate a potential fracture.
Along with the diagnostic process of viewing clinical signs, the veterinarian may want to discuss your bird's environment, his typical diet, exercise habits, and whether your bird has cage mates.
Treatment of Broken Leg in Birds
The veterinarian will stabilize and treat the break. Your bird will likely have a cast, and might be kept one night for observation. If the bird is in significant pain, the vet will treat the discomfort.
Some fractures may benefit from surgery, especially if located in the femur. In fact, some breaks can be set with pins; however, due to the size of a bird's leg, stabilizing plates are unrealistic. Depending on severity and location, some breaks will not be healable. In this case, the vet may suggest humane euthanasia.
Recovery of Broken Leg in Birds
Once the fracture is stabilized by the vet, improvement can be noticeable in as few as 1-2 days. Weight bearing may take 5-7 days. The vet will send you home with necessary materials to take care of the bandaging. At first, weekly or biweekly checks will be necessary to look for signs of bruising and progress. Keep the bird quiet and away from other animals.
An important take-away lesson is to keep a first-aid kit in the household in case of such injuries. Keep gauze wrap, vet wrap, cotton swabs, Popsicle sticks, styptic powder, etc. in an easily locatable place. A heat lamp is a worthwhile purchase. If you have more than one bird, be sure to keep an extra cage for separation.
Be sure to discuss your bird's nutrition with the vet. Fruits and green, leafy vegetables are essential to provide the vitamins needed for health and longevity. Make sure the bird (especially a female) is getting the calcium it needs for bone growth and protection.
Broken Leg Questions and Advice from Veterinary Professionals
Evan
Peach-Faced Lovebird
13 Weeks
0 found helpful
My bird fell off my shoulder yesterday afternoon, he closed his eyes after and went to sleep. (I thought he was going to die😰). About an hour later, he started looking hungry so i gave him some seeds and beans, he ate them well. His eating and drinking has been good, but he is limping and only standing on his left foot. He is also not singing or churping, definitely under the weather... please help!!! ❤️❤️❤️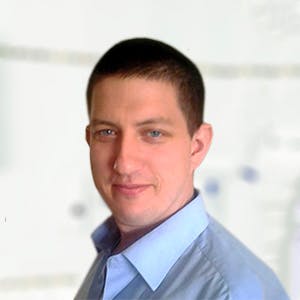 2937
Recommendations
Without examining Evan I cannot determine whether there is a broken leg or not, but it is concerning that he seemed to have a fainting episode where he fell off your shoulder. I would recommend having him examined by an Avian Veterinarian who can check his leg and also discuss husbandry and diet. Regards Dr Callum Turner DVM
My female budgie was perfectly alright before but now she seems to be stand on one foot al day. Her leg seems to be in pain but she is using it to climb. Please help me!
Add a comment to Evan's experience
Was this experience helpful?
Whisper
Parakeet
5 Months
2 found helpful
I just got my very first bird a week ago now. I allowed him to fly put of his cage after a couple days and one of my dogs came barging into my room and it startled whisper and my dog ended up attacking my bird. He still seems to be just fine. He is flying around really well and he is chirping and singing all the time. Whisper is a very happy bird. One thing I did notice is that he had his right leg tucked up under his wing, I thought maybe he was just resting it. But he still had it tucked later that night. I did some research about possible broken legs and everything told me too keep him warm, take perches out of the cage, and have a soft bedding on the bottom of the cage, so that's what I did. Others had mentioned to contact a vet but I'm still new to the area and I'm not sure where an avian veterinarian is located at around here. It has been a few days not and his leg is not tucked in his wing anymore it is kind of just hanging down. Could it be potentially broken or even have a sprang? If so, could it just hanging there be a sign of it healing? I don't want whisper to not be able to use his leg ever again, that would be awful.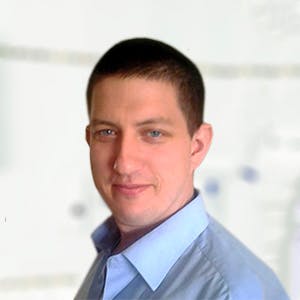 2937
Recommendations
Without examining Whisper's leg, I cannot tell if it is broken or sprained; however, if his behaviour is good it may be better than we think. Anyway, I cannot say without an examination; I've added a link below to a directory of Avian Veterinarians so that you can find somewhere near your new home. Regards Dr Callum Turner DVM www.aav.org/search/custom.asp?id=1803
Excuse me but my parents and i just scared a fox away,but we found our bird having a sprained leg but now instead of bringing him to a vet they were lazy and let him out on his cage which is risky as the fkx might return or he might die of shock to the cold. Icant sleep anymore my parents are asleep should i wait tomorrow or do something(im not experienced and waking my parents will get me detented)
I finally found a vet that would look at whisper, thank you so much for that link! I took him today and the vet said the leg was definitely broken above the knee so they put a splint on Whisper. They said other then his leg, everything else is perfectly healthy! Thank you so much for your advice! If there is any other advice you could give me to help him stay stay calm and not hurt his leg any worse, I would be very grateful!
Add a comment to Whisper's experience
Was this experience helpful?
Sunshine
Budgie
7 Months
0 found helpful
My bird is not using her leg, and hops around from place to place. Her foot doesn't clamp onto my finger and just hangs there. Do you possibly think it is sprained or broken?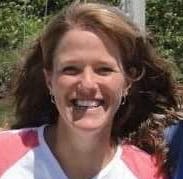 1370
Recommendations
Sunshine's leg may be sprained, or broken, or she may have a disease that is affecting her foot. Since I cannot examine her, it would be best to have her seen by a veterinarian who can look at her, assess her leg and foot, and recommend any treatment that she may need. I hope that all goes well for her.
Add a comment to Sunshine's experience
Was this experience helpful?
Snowman
Budgerigar
4 Years
0 found helpful
I returned home yesterday to find my budgie holding one leg up.He could not afford to place it on the perch.We suspect that his mate might have injured him.He looks kinda scared and has to be handfed.But he is flying around all right.Its the second day and we are a bit worried about him now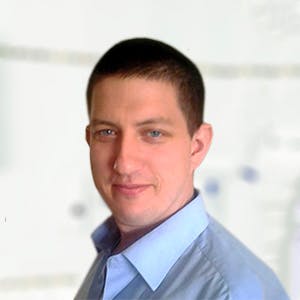 2937
Recommendations
A leg injury wouldn't prevent Snowman from flying around the place, however without examining his leg I wouldn't be able to determine the severity of the injury or recommend treatment. However, it is important to allow Snowman to rest and would be best to place him in a different cage to his mate if possible. You should visit an Avian Veterinarian for an examination, especially if there is no improvement. Regards Dr Callum Turner DVM
But I live in India and there are no good aviary vets here.What will I do?
Sounds like a fracture. He needs to see a vet ASAP to get the leg splinted. Time is important as he is in pain and the more time passes, the worst that leg will get. I know as my Canary is recovering from a fracture. My vet bill wasnt really expensive, and knowing my baby is healing is worth everything.
Add a comment to Snowman's experience
Was this experience helpful?
Mynah
Common myna
5 Years
0 found helpful
Hi, I have a mynah whose left leg is broken in femur area. I visit the avian hospital near us and they take some pictures from his legs. The vet said my bird should be operated but he probably can't make it and he will die during the surgery.
photo: https://www.photobox.co.uk/my/photo/full?photo_id=500509483201

He put his broken foot on the ground, He talks and flies with no problem but he can't put his weight on his broken leg.

What should I do?

Thank You,
Hossein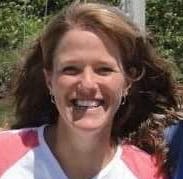 1370
Recommendations
Thank you for your email. Without seeing Mynah, I cannot comment on possible treatments. If your veterinarian suggested surgery, they may be able to suggest other treatments for him since he is apparently a high risk for surgery - I'm not sure what other conditions are going on with him that make him high risk, but maybe you can resolve those things and consider surgery? It would be a good conversation to have with your veterinarian. I hope that Mynah is okay.
Add a comment to Mynah's experience
Was this experience helpful?
Femi
Green-Cheeked Conure
14 Years
0 found helpful
Has Symptoms
Not using her leg after a fracture
My green cheek conure let herself out of her cage and flew to my Amazon. My Amazon is in breeding mode (getting lupron) and was very territorial so she grabbed the conure's leg breaking it. I have since reinforced the conure's cage door. Anyway, I rushed her to the vet who stabilized her leg with a cast. After 4 weeks she was Xrayed and her cast was removed. Initially the leg was a bit swollen but that has gone away. Now it has been 8 days since the cast came off and she is still not using that leg. She barely bears weight on it and her toes remain curled. She no longer grabs things with it. What can we do to rehab her leg?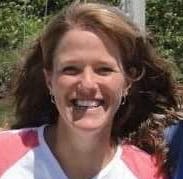 1370
Recommendations
Thank you for your email. I'm not sure if any nerve damage occurred with the fracture - your veterinarian would know more about the extent of the injury. Sometimes, with long term dis-use, the nerves contract permanently. Without knowing if she can use that foot, I am not sure that physical therapy will help - that would be a good question to ask your veterinarian, as they can look at the leg and toes, see if there is a chance that they will uncurl, and let you know if physical therapy will help. I hope that things go well for Femi.
Add a comment to Femi's experience
Was this experience helpful?
Zeke
Parrotlet
6 Months
1 found helpful
About a week ago I was taking him out of his cage and he started to fall/try to get off as I was bringing him out so I grabbed onto his foot and brought him the rest of the way out. He seemed totally fine but Saturday I noticed he isn't putting as much weight on it. Like when he is resting he holds the foot up and when he is perched on my finger and I am scratching him he sort of holds that leg up slightly and he doesn't grip as tightly with it. He also has his wings clipped and has tried to fly multiple times and lands pretty hard on the ground. He still gets around his cage fine and hops from perch to perch, plays with his toys and seems to still be happy (chirps and clicks his beak) but I'm worried I hurt him on accident when I was trying to prevent him from falling.... any advice is appreciated! Side note: I have only had him for about 2 weeks.

Read more at: https://wagwalking.com/bird/condition/broken-leg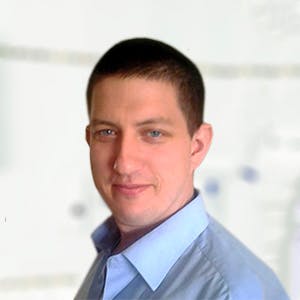 2937
Recommendations
Without examining Zeke it is difficult to say what specifically is going on, it is possible that an accidental mishandling led to a leg injury but I cannot say with certainty; you should keep Zeke calm in his cage and monitor him for signs of improvement. If you are not seeing improvement after a few days to a week I would pop into see a Veterinarian for a quick check to be on the safe side. Regards Dr Callum Turner DVM
Add a comment to Zeke's experience
Was this experience helpful?
Ocean
Parakeet
3 or 4 months
1 found helpful
What do I do when my bird broke her leg?

She had broke her leg and she does fly but when she lands her legs are sticking out and when she hold on her bars she can't move.. what can I do to make her recover?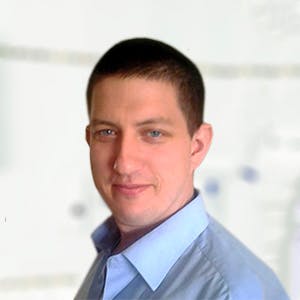 2937
Recommendations
If Ocean's leg's are as you've described you should visit an Avian Veterinarian for an examination to determine whether splinting or another form of treatment is required. Leg injuries can be difficult and it isn't something you should be attempting to fix at home. Regards Dr Callum Turner DVM
Please tell me my male lovebird leg is injured what should I do ?
Add a comment to Ocean's experience
Was this experience helpful?
Baby
Budgie
3 Years
1 found helpful
How does a broken toe or sprained toe looks? My budgie has one of her toe heading forrwar to the right side (horizontally) instead of backwards! With the image on your mind, is that how it looks a broken or sprained too?
- should I consider taking x rays?
- why does the application of iodopovidone harden the skin in birds?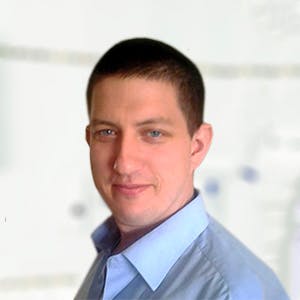 2937
Recommendations
Your questions are still coming through to me when using www.wagwalking.com, doesn't matter which page you use; my answer will not be different. It is possible that the toe is sprained or dislocated due to the pressure from the swelling; however dislocations, fractures and other injuries can look the same which is why x-rays and a visit to your Veterinarian are important especially if the toe positioning is getting worse. The use of povidone-iodine is fine for treatment but if you have concerns you may use Neosporin instead. Regards Dr Callum Turner DVM https://wagwalking.com/bird/condition/bumblefoot
Thank you Doctor. It has been a long time since the last time we talk . I have continue with the treatment for the bumblefoot. It's is working in slow motion and i have decided to take the x ray
Add a comment to Baby's experience
Was this experience helpful?
Brian
Lovebird Species
9 years old
-1 found helpful
I woke up today to play with my lovebird and noticed it's limping. It avoids baring weight on its right leg and I don't know how I got injured. I don't know if it's a sprain or a break but his reaction to perching on my finger is close to none on that leg as well as it's reflexes. I have him wrapped in a blanket and and not home all day. When having to stand he is strictly on one leg. That's why he is now resting in the blanket. I've tried making him walk on a flat surface and the poor thing is limping :(( he's also not chirping and doesn't seem himself. Idk how to treat this or what else to do. Nor do I know how long the healing process is.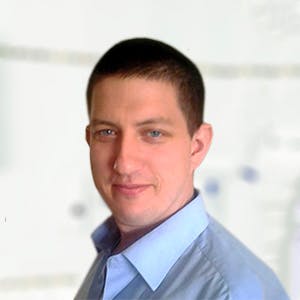 2937
Recommendations
It is difficult to know what caused this or the severity of the limp (sprain or fracture) without examining Brian. I would allow him to rest and observe him to ensure that he is still drinking and eating; if he isn't visit your Veterinarian for an examination. Also, ensure that Brian is eating a suitable diet which is supplemented with some fresh fruits and vegetables. Regards Dr Callum Turner DVM
Add a comment to Brian's experience
Was this experience helpful?
Diesel
Green-Cheeked Conure
11 Months
1 found helpful
Hey I was cleaning my bird's cage and he slipped by me when I was closing the cage's bottom tray and it caught his foot. The first hour he just wanted to be left alone and had it tucked in. If I pet him he would bite me. Later he was playing with his toys using the same leg, and it seemed to not have as much grip as before but he continued to play anyways. He's eating fine, grabbing stuff with his leg as well as swapping and putting weight on it. He was walking on it and climbing up and down with it, but you could tell he was feeling discomfort. Later he was tucking it in, maybe feeling sore. About 4 hours after the accident he seemed to be back on it. He definitely bears weight on, and he let me take a look at it without complaining. I'm assuming if it were broken or sprained he wouldn't have let me do that nor would he be bearing weight on it, leaning on it, or hanging on it. My fiancé says he's acting normal, but I don't know, I feel like something could be bothering him. Should I just monitor him, he keeps getting better. Maybe it just needs time and I'm being paranoid.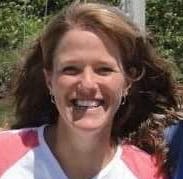 1370
Recommendations
If Diesel is putting weight on the leg regularly, chances are good it is not broken. If he continues to use the leg more, and seems to be feeling fine, you may be okay to monitor it. If he continues to hold it up frequently or is using it less, it would be best to have him seen by a veterinarian, as they can see him and determine what might be going on, and if any treatment is necessary.
Add a comment to Diesel's experience
Was this experience helpful?
Blue
Amazon parrots
2 Months
-1 found helpful
What should i do... found her a few hours ago holding her leg up,she cant use at all. She flys fine but is quieter than usual.. i was thinking she got her leg caught in her cage but freed herself, there is no bleeding at all.. she was fine a few hours b4 this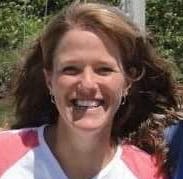 1370
Recommendations
Thank you for your email. Without examining Blue, I can't determine the reason for her not being able to use her leg - it would be best to have her seen by a veterinarian - they can determine if the leg is broken, strained, or if there is an infection or other cause. I hope that she is okay.
Add a comment to Blue's experience
Was this experience helpful?
Yaya
Green-Cheeked Amazon
2 Months
0 found helpful
Hi my 2 month green cheek conure had several fall from my table or shoulder. Her flight feathers have been very badly clipped by an unprofessional vet. Around 2 or 3 secondary feathers have been clipped. She has been able to perch and move around with no problem. Although sometimes she did stand on one foot but she seemed to be doing it only as a sign of relaxation. Is she likely to have any injury from the falls?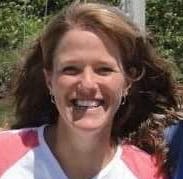 1370
Recommendations
Thank you for your question. Yes, it is possible that she injured herself if she fell from any great height. If she seems to be acting normally, she should be kept at low levels until her feathers grow back, and if you think that she has injured that leg and can't use it or put weight on it, she should see her veterinarian.
Add a comment to Yaya's experience
Was this experience helpful?
Brit
Pigeon
1 Year
0 found helpful
Hello, very old and late post.
I have a Pigeon whom I've found on the street walking home a month ago. Hit by a car it seemed like, he was bleeding from the mouth and unable to move his legs at first. Seemed he may have had a femur fracture or somewhere along the hip. Has one good leg and one bad leg, his toes don't grip like how most birds do. Not completely sure, may have nerve damaged. (I've rehab a bunch of fledgling birds myself), Of course no vet wanted to see him. Not even the rehab could do anything because he can't be let back into the wild because he's disable. Needs to be hand fed and bathe to keep himself clean. I did some therapy by bending his legs out and in. He seemed to be able to move them a lot more now. Though there isn't much to do for him right now, I've adopted him, whatever was the fracture or the problem must have been healed by now. He can't perch, walk, balance or really do anything. He uses his wings to get around, damaging his wings. Unable to fly now. He's on a good diet. Anything else i could be able to do for him to try to help him get back on his feet? Any other therapy methods i could perhaps try?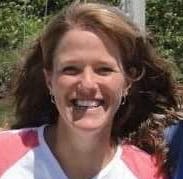 1370
Recommendations
I honestly can't think of anything that you aren't already doing for Brit, and he is very lucky that you were both in the same place at the same time, I think! I think continuing to give him the care that you are is the best thing for him.
Add a comment to Brit's experience
Was this experience helpful?
it is wild
sparrow
1 Month
0 found helpful
today i saw a bird(baby sparrow) fall from a great height and i guess that it has broken its leg and hurt its wings, but i am afraid that, it is not opening its eyes and beathing slowly. its not dead yet and im trying to take care of it whatsoever, it show very few movement and i dnt knw what should do about it. is it okay for the bird to not show movements or is there sth serious??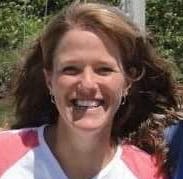 1370
Recommendations
For a bird to be still long enough to be held or captured, it is possibly a very serious, if not terminal, situation. It would be best to take the bird to a veterinarian, as they will be able to assess it's health and determine if it can be saved, or if it should be humanely euthanized so that it isn't suffering.
I dropped my bird when he bit me, and now he won't stand up. He is still alive, but he can't stand up for long perioperiod of time. however, we did get him to grasp onto our fingers and pencils, and stand up briefly, but when we set him down, he won't walk. Any idea as to what is happening?
Add a comment to it is wild's experience
Was this experience helpful?
Meenu
Parrot
8 Months
0 found helpful
Has Symptoms
Unable to fly ,has curl toes
Hi
My female concur was depressed when i was on tour. Since then she has curl toes. Doctors didnt examine her properly. Please suggest me some medicines for her . Since then she is not flying and limping around while walking. She loses her balance but then with help of her beak stands up.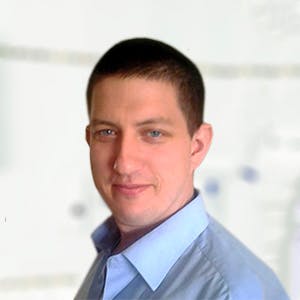 2937
Recommendations
Without examining Meenu I cannot determine the specific cause or the right course of treatment, you should ensure that Meenu is fed a diet appropriate for her species and age; supplementation may help also but if the cause is neurological there may not be an effective treatment and you should visit an Avian Specialist if your general Veterinarian didn't examine Meenu. Regards Dr Callum Turner DVM
Add a comment to Meenu's experience
Was this experience helpful?