What are Cryptococcus neoformans?
Almost all mammals are susceptible to this disease and many start with birds (most often pigeons). The two main species are Cryptococcus neoformans variety neoformans and Cryptococcus neoformans variety gattii with subtypes A, B, C, and D. These may be spread from contact with other birds or from the environment they live in such as eucalyptus trees and other habitats. The spores are breathed into the lungs where they multiply and take over the sinuses and nasal cavity of certain animals although in some cases the spores can be absorbed through the skin. Cryptococcus neoformans is found all over the world but mostly in Europe. Cryptococcus neoformans gattii is fatal, causing pneumonia, heart, and kidney damage.
Cryptococcosis is a fungal disease caused by the infiltration of the Cryptococcus neoformans fungus. Although it was uncommon in birds, it has been found in the fecal matter of birds (most often pigeons, canaries, and psittacine birds) and it can be spread to humans as well. This can be a serious illness in all birds, causing respiratory distress, diarrhea, appetite and weight loss, weakness and central nervous system damage. The CNS damage can affect your bird's sight and movement, and may be lethal in some cases. It is transmitted through inhalation of the spore or yeast cells.
Symptoms of Cryptococcus neoformans in Birds
The symptoms your bird has depends on which body part or parts are affected. Some of the most common are:
Respiratory
Breathing difficulty
Sneezing
Coughing
Snoring
Nasal discharge
Eye problems
Central Nervous System
Weakness
Disorientation
Convulsions
Depression
Paralyzation
Dizziness
Death
Topical
Skin lesions
Eye infections
Itching
Agitation
Sores around the nares and beak
Types
Cryptococcus neoformans neoformans
Cryptococcus neoformans gattii
Cryptococcus neoformans subtype A
Cryptococcus neoformans subtype B
Cryptococcus neoformans subtype C
Cryptococcus neoformans subtype D
Top
Causes of Cryptococcus neoformans in Birds
The cause of Cryptococcosis is the inhalation of the spores from one of the Cryptococcus neoformans fungi. Certain breeds are more susceptible to this disease, which include:
Canaries
Pigeons
Psittacine birds (such as parrots, budgerigars, parakeets, cockatiels, and cockatoos)
Macaws
Sometimes found in chickens, doves, starlings, and sparrows
Top
Diagnosis of Cryptococcus neoformans in Birds
A definitive diagnosis from your veterinarian requires a complete physical examination, diagnostic tests, laboratory tests, and radiographic imaging. Give your veterinarian a thorough description of your bird's medical history and recent behavioral changes. The physical assessment will include all over auscultation and palpation of all the major muscles and organs, a detailed examination of the entire body, body condition, and vital signs. 
Next, the veterinarian will collect nasal swabs, aspirates, and smears of the affected areas. In addition, a bronchial wash will be done to collect fluid for microscopic examination and skin scrapings are usually examined as well. The veterinarian may use an endoscope to get a look at the respiratory tract, sinuses, and upper airway to check for gelatinous exudate, which is usually visible with Cryptococcosis. Routine blood tests such as a serum biochemistry assessment and complete blood count (CBC) should be able to isolate the Cryptococcus neoformans organisms for a definitive diagnosis. 
However, the veterinarian may also decide to get urine and spinal fluid for histologic and cytologic cultures. Also, there are stains that can be used for isolating the organism such as colloidal iron, Wright's stain, India Ink, and Alcian blue. Spinal fluid will likely show a mild increase in protein, low glucose, and lymphocytes. Finally, the veterinarian will take some radiographs and an ultrasound to check for involvement of the lungs, liver, kidneys, heart, and brain.
Top
Treatment of Cryptococcus neoformans in Birds
There are several medications used to treat Cryptococcosis and the veterinarian will also need to treat your bird for any additional infections and complications such as lung damage, central nervous system involvement, and kidney problems.
Drugs for Eliminating Cryptococcus Neoformans
Some of the drugs used in treating Cryptococcosis include voriconazole, fluconazole, ketoconazole, itraconazole, and amphotericin B. These are antifungals that have been known to get rid of Cryptococcus neoformans.
Drugs for Infection and Complications
To treat pulmonary or central nervous system infections, antibiotics may be given, such as penicillin, ampicillin, or amoxicillin. Skin lesions are usually treated with antifungal cream or ointment and ocular (eyes) involvement will require antifungal drops or ointment.
Oxygen Therapy
In certain severe pulmonary cases, the veterinarian may also provide oxygen therapy with an oxygen enclosure for a short time until your bird is able to breathe properly. This will include a short hospital stay of about 12 to 24 hours. Steroids are also commonly used in these cases.
Fluid Therapy
If your bird is dehydrated from diarrhea or if there is renal involvement, the veterinarian will most often give intravenous fluids for approximately 12 to 24 hours. This will improve circulation and flush the kidneys.
Top
Recovery of Cryptococcus neoformans in Birds
Because this type of infection is often chronic, you will need to keep a close eye on your pet for several weeks to watch for relapse. Monitor your bird's eating and toileting habits for changes that could indicate he is unwell. Continue to provide the medication as directed and return to the office to see the veterinarian when instructed.
Top
Cryptococcus neoformans Questions and Advice from Veterinary Professionals
Fandogh
Parakit- ecelectus
2 Months
0 found helpful
0 found helpful
Hi I want to buy a parrot for my dughter(she is 10 years old ) But iam afraid of cryptoccucal pneumania or menengitis I have a question? Can we clear and eliminate the intestine of bird from cryptoccus fungi by drug ? Would you help me what must i do ?
July 7, 2018
Fandogh's Owner
---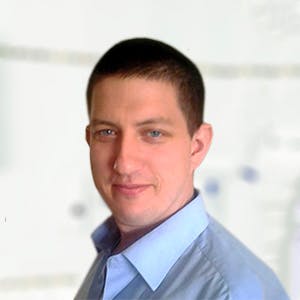 0 Recommendations
Humans are more likely to pick up a Cryptococcal infection from soil than from animals and a healthy human would not get sick from being infected, infection typically occurs in immunocompromised people. Medications like itraconazole are the treatment of choice, but you should discuss with a Veterinarian first; if your daughter is immunocompromised I would generally advise against pets unless approved by your Physician. Regards Dr Callum Turner DVM www.msdvetmanual.com/generalized-conditions/fungal-infections/cryptococcosis www.cdc.gov/fungal/diseases/cryptococcosis-neoformans/index.html
July 8, 2018
Thanks for your recommendation Regards H.seifi
July 8, 2018
Fandogh's Owner
Was this experience helpful?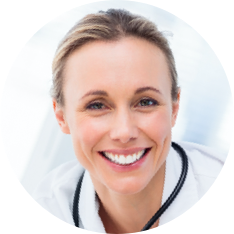 More questions? A vet is standing by