What is Exotic Newcastle Disease?
This condition is most common in birds imported from Southeast Asia and Central America.  It can quickly infect and spread to domestic, pet birds, zoo birds and wild birds.  Chickens are most susceptible to the virus. 
The disease was officially identified and named in 1926 following the severe outbreak in Newcastle-on-Tyne, England. The Newcastle epidemic almost wiped out the area's poultry population.
The first major outbreak affecting the poultry industry, in the United States was in California in 1971-1972.  The Newcastle virus infected over 1300 flocks.  Approximately 12 million birds died or were euthanized to help stop the spread of the virus. 
The outbreak of Exotic Newcastle Disease in 1971 prompted the United States Agricultural Department (USDA) to establish an avian quarantine program for birds imported to the United States.  All bird species being imported into the United States must be quarantined for 30 days and tested for Newcastle viral infection.  Unfortunately, many birds are imported into the United States illegally and may be carrying contagious diseases. Psittacines (parrots) that are illegally imported are extremely dangerous because they can carry and spread the Newcastle virus, but do not show any symptoms of the disease.
In 2002 there was another confirmed outbreak of Exotic Newcastle Disease in Southern California.  It started in backyard poultry and spread to the commercial poultry operations in California.  The disease continued to spread to other backyard poultry in Nevada, Texas and Arizona. This outbreak caused the poultry industry $160 million dollars. 
People that have direct contact with a bird that has the Newcastle virus may develop conjunctivitis. It is a rare occurrence but it has been documented in poultry crew, diagnosticians and pathologists handling infected birds.
Suspected cases of Exotic Newcastle  Disease in birds must be reported to the local United States agriculture department office.  Each state may have slightly different protocols in handling Newcastle viral infections.
Exotic Newcastle Disease in birds is also called Avian Distemper, Velogenic Viscerotropic Newcastle Disease, (VVND) and Newcastle Viral Infection.  Exotic Newcastle Disease is a very contagious and serious disease. The virus attacks and damages the cells of the respiratory, digestive and the central nervous system.
Symptoms of Exotic Newcastle Disease in Birds
Symptoms will vary depending on the strain of the virus and the avian species:
Eye and nasal discharge
Coughing
Sneezing
Bloody diarrhea
Green, watery diarrhea
Swelling around the eyes
Twisting of head and neck
Difficulty breathing
Partial or complete cessation of egg production
Produced eggs can be abnormal in shape, color and/or surface
Depression
Weakness
Incoordination
Circling
Tremors
Partial or total paralysis 
Sudden death
Types
There are different strains of the disease:
Neurotropic velogenic – This strain is acute and lethal; flock mortality is usually 100% and it kills birds of all ages
Mesogenic - Moderate infection, mortality is usually only in young birds
Lentogenic - Mild respiratory infection may occur; this strain of the disease is seldom seen in adult birds (the lentogenic strain can be asymptomatic)
Top
Causes of Exotic Newcastle Disease in Birds
The Newcastle infection is caused by the virus paramyxovirus serotype 1 (PMV-1), which can be transmitted by:
Ingestion of contaminated food or water
Inhalation of the virus
Virus can penetrate the eggshell and infect the embryo
Contact with contaminated feces or secretions 
People spread the virus on their hands, shoes and/or clothing
Contaminated equipment and litter are the main causes of the virus spreading in poultry flocks
Top
Diagnosis of Exotic Newcastle Disease in Birds
The avian veterinarian will want to know what symptoms you have observed in your bird and when they started.  The veterinarian may ask where you purchased the bird and if you were shown a certification verifying that the bird was legally imported.
The veterinarian will then perform a physical exam on the patient which may include listening to his heart and lungs.  He may palpate the bird's muscle tone and abdominal area.  The veterinarian may take a swab of the pharynx and of the patient's feces to have tested at a diagnostic laboratory. He may also recommend a complete blood count (CBC) and enzyme linked immunosorbent assay (ELISA).
Top
Treatment of Exotic Newcastle Disease in Birds
There is no known treatment for Exotic Newcastle Disease.  There are injections of hyper-immune serum that can be administered to birds that have been exposed to the disease but have not shown clinical signs.  Patients with milder strains of Newcastle viral infections may be prescribed antibiotics to help with secondary bacterial infections. Birds diagnosed with the Newcastle virus must be kept in quarantine.
Top
Worried about the cost of Exotic Newcastle Disease treatment?
Pet Insurance covers the cost of many common pet health conditions. Prepare for the unexpected by getting a quote from top pet insurance providers.
Recovery of Exotic Newcastle Disease in Birds
In most cases, Newcastle viral infection in birds is fatal.  The veterinarian may suggest euthanasia. Pet birds that survive the disease may need to remain quarantined for an extended period.  Your local USDA representative will discuss with you and the veterinarian what steps must be taken to ensure the disease does not spread.
Top
Exotic Newcastle Disease Questions and Advice from Veterinary Professionals
Chip
Parrot
10 Weeks
0 found helpful
0 found helpful
My bird flew not a pan of hot Oil. Immediently after I held him under a tap of cold water. We only hit the pan briefly and doesn't appear to have any burns. Although he is cold and shaking. How do I warm him back up after going under the tap? And how will I tell if he is in shock?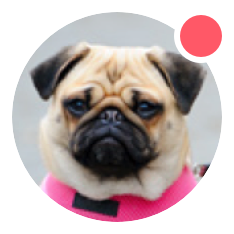 Need pet insurance?