What are Foot Problems?
Just like humans, birds suffer from a range of leg and foot conditions. Some of these problems are potentially serious in nature, such as nerve damage or a tumor, while other conditions may clear up with something as simple as a perch change or toenail clipping. Some concerns related to the legs and feet of birds are easily identifiable, while others – such as lameness – may be caused by stroke, nerve compression or toxicosis – among other possibilities. Having a consultation with an avian veterinarian provides a unique and invaluable opportunity to understand the legs and feet of your bird, and what best sustains their health. For example, a condition that is particular to birds is bumblefoot, an inflammatory condition of the soles of the feet. In some cases, birds suffering from a disorder like bumblefoot can develop serious, and possibly life-threatening, bacterial infections. If the owner of a pet bird does not pay careful enough attention to physical changes to the skin or structure of the feet, the bird may have to endure chronic pain or eventually experience something as serious as lameness.
There is a range of unique conditions that may affect the feet, and physical stance, of a pet bird. Foot problems may be attributable to something serious, like nerve compression or trauma, or due to something simple, like a blister. Paying careful attention to how the bird stands on and interacts with its perches is highly recommended. When a bird has an injury or a condition affecting the legs or soles of the feet, the discomfort will often show in a constant shifting from foot to foot. Irritation from the surface of the perch may become a potentially genuine problem if small cuts in the soles of the feet allow for the entrance of bacteria or a fungus. Because they typically curl around the perch, one commonly overlooked problem in pet birds is overgrown toenails. Limping may be attributable to too-long nails, particularly if you notice the first joint of the toe is rising from the surface, or the nail is bent on its side. If your bird is resistant to toenail-clipping, a grooming perch is an excellent solution. The bird can use this perch at will, enabling proper nail length. Providing perches of different widths, diameters and surfaces enables the bird to stand and shift comfortably. If awkward or uneven, the bird can develop a painful arthritic condition that may worsen over time. Keep perches clean and sturdy. Sandpaper perch covers should always be avoided.
Nutritional status also contributes negatively or positively to every aspect of your bird's health, including the feet. The most common nutritional deficiency in birds is a lack of Vitamin A, which affects the condition of the skin. Without sufficient Vitamin A, legs and feet may become rough and scaly, and lead to discomfort and possible infection.
As always, if you are concerned about physical changes in your pet bird, or suspect that it is experiencing pain or discomfort, please schedule an appointment with an avian veterinarian.
Foot problems in birds can be attributed to a range of health conditions, nutritional deficiencies, or problems in the bird's caging or living environment.
Book First Walk Free!
Symptoms of Foot Problems in Birds
Curling of the toes
Shifting from foot to foot
Splayed legs
Weakness
Discomfort/pain
Paralysis
Swollen and "hot" feet
Chewing, stomping
Gout
Types
Foot problems may be ascribed to everything from trauma to overgrown nails, or something more complex like vitamin deficiencies, bacterial infections and heavy metal toxicities. Short-term problems or injuries must be addressed so long-term, more serious problems like arthritis do not develop.
Causes of Foot Problems in Birds
Foot problems in birds can be attributed to a range of health conditions such as inflammatory disorders like bumblefoot or even blisters, nutritional deficiencies like a lack of Vitamin A, and problems in the bird's caging or environment, including dirty or uneven perches.
Diagnosis of Foot Problems in Birds
In the case of painful feet, weakness or physical changes in your bird's feet, it's recommended that you seek out an avian veterinary specialist who is aware of a bird's physiology and anatomy.
An excellent tip is, if possible, to take your bird's cage to the avian vet for evaluation. This will give the vet the opportunity to check the bird's stance and any interaction with the perches. The vet will be able to suggest modifications geared specifically toward your bird. The veterinarian may suggest testing for conditions that can contribute to foot problems such as nutritional imbalances, infection, or disease.
Treatment of Foot Problems in Birds
Any treatment will depend upon the problem with the feet. A bacterial infection, for example, can be treated with antibiotics, and pain and inflammation can be treated with nonsteroidal medication and/or pain medication. Sores and roughness can be soothed with ointment or humectants.
Painful and scaly feet can also be alleviated with ongoing warm water soaks. If the feet have any type of scaling or sores, soaks may loosen rough matter and soften the skin.
Recovery of Foot Problems in Birds
There is nothing more important to a bird's quality of life than the comfort of its legs and feet, its posture, and how it perches within the cage environment. Standing for extended periods of time on a wooden surface or a perch covered with a rough material like burlap or sandpaper may lead to sores and cracks on the soles of the feet, enabling open paths for bacterial or fungal infection. A consultation with a veterinarian who specializes in the treatment of birds is an invaluable opportunity to change the quality of life of your bird.
Foot Problems Questions and Advice from Veterinary Professionals
Bella
Pigeon
4 Years
1 found helpful
My Pigeon seems to be having some balancing problems. She stumbles at times when she walks.It just started this morning. I need to clip her nails. but, not sure that is the problem.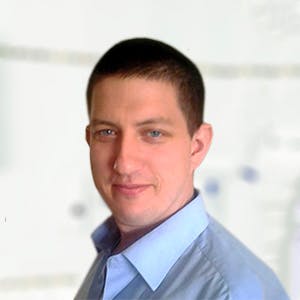 2937
Recommendations
Stumbling in pigeons (or any other bird) may be caused by many different causes which may include foot or limb disorders, infections (many infections may cause issues with walking), poisoning among many other issues. I cannot say without examining Bella what the specific cause is since there are many variables. Regards Dr Callum Turner DVM
Add a comment to Bella's experience
Was this experience helpful?
Baby
Budgerigar
2 Years
0 found helpful
Hello: I would like to know if a bone infection cause by bumblefoot can be detected by x Ray?

I'm deeply sorry to say that the bumblefoot infection on baby went to the bone and the toe became necrotic. On Sunday it was amputated and I feel completely disheartened. He was given antibiotics orally and with injections. Nothing seemed to work and I wonder now if this could have been detected ? If I had taken an x ray of the leg would the vet had been able to see if the infection had gone to the toe?
Now that I have a disable bird I wonder:
Will he able to perch and run or jump on his perch? Will he have a normal life? What changes should I made for his cage?

He still have bumblefoot on both of his foot so I don't want this illnesses to make my budgie loose another toe. What I'm doing wrong? How can I prevent this of continuing happening?

I feel totally disheartened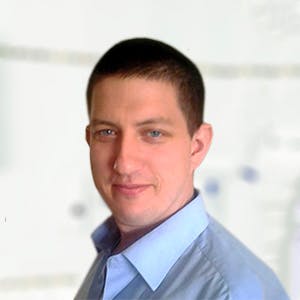 2937
Recommendations
So sad to read that Baby had a toe amputated, you've asked a few questions about Baby over the past few weeks. Changes to the bones of the digits can be seen on x-ray due to infection, tumours, nutritional deficiency among other issues. You should continue with treatment, but a culture and sensitivity test may be useful to identify the specific infection and the best antibiotic for treatment. As for any changes to the cage, I don't think any would be necessary at this stage. Regards Dr Callum Turner DVM
Add a comment to Baby's experience
Was this experience helpful?
tikkoo
Alexandrine Parakeet
22 Days
-1 found helpful
I just got a alexandrine baby parrot his age must be aprox 22 days , his right feet is weak and he does not have much power compare to left feet coz of which he limps while walking and it disbalance him it is not stiff it seems like comparetively loose then left foot, what would be the reason and any treatment to be done ?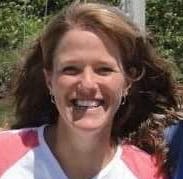 1370
Recommendations
Thank you for your question. In a parrot that young, it is possible that he has had a nutritional deficiency, a trauma, or a birth defect that is causing the foot to be abnormal. Without examining him, I can't diagnose or suggest any treatments, but he should be seen by a veterinarian to look at the foot, determine what might be the cause and what if any treatments are available to resolve the problem. I hope that he does well.
Add a comment to tikkoo's experience
Was this experience helpful?
Jupiter
Kakariki Species
7 Years
0 found helpful
Medication Used
meloxoral 0.05ml 1x a day
Baytril 25mg/ml 0.02ml 2x a day
I have a kakariki with a foot infection in his left leg and only his left leg. I believe it may have started from an injury getting his toe stuck in something and due to the short length of the toenail of his most infected toe I believe it may have broken off and as he started to grow a new one he got an infection in an open wound.

However the infection seems to spread rather quickly and has gotten to the other toes. But it seems to start from the toenail getting dark(like blood clotting of sorts) and then the toe near the toenail gets yellow pale which then proceeds further and further in towards the rest of the leg.
He will mostly not use it due to pain however the joints above the foot all seem fine. it seems to only be the infected toes.
blackish toenail followed by pale toe with the part nearest the toenail missing skin and becoming bloody(as if his skin just got ripped off). then on the most infected toe the paleness has what looks like a large blood clot or accumulation of blood but the paleness seems to be growing further past it now.
I have uploaded images here for further information
https://imgur.com/gallery/1t3DI

I have already gone to the vet once to the one place near me who is said to have an avienary expert but they seem more baffled than me.
I got painkillers for him and Baytril.

So far the bloody part of the toe nearest the toenail got darker and hardened as if healing.
But on the bad toe the pale part went further past the third part. as before i counted paleness on 3 and 1/2 parts of the toe and now its closer to 4 parts of that toe and other toes paleness has gone further 1/2 a part.

Im not entirely sure if the baytril is working. Im going to take him to the vet on monday However I would appreciate any input or knowledge on this since I would like to get to the bottom of this. All I can find online is about bumblefoot or scaly mites.
I dont know if this might be mites due to his beak looking nice and healthy.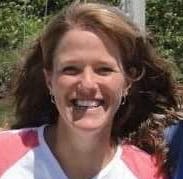 1370
Recommendations
Thank you for your email. Without seeing Jupiter, I cannot examine or diagnose anything for him. I think it is important to follow up with your veterinarian for frequent rechecks to try and make his feet heal. I would be concerned about resistant infections or cancer. I hope that things improve for him.
Add a comment to Jupiter's experience
Was this experience helpful?
Baby
Budgerigar
2 Years
0 found helpful
Has Symptoms
Swollen toe, heat, pain , limping
My male budgie foot is warm and swollen and the skin near one of his nails is getting yellow so it's infected. The vet gave him shots of amoxicillin , dexametasone, ketoprofen but despite during this week but despite all that, the feet looks the same and my bird is limping just like day one of treatment. She is the only avian vet where I'm living right now and I don't know what else to do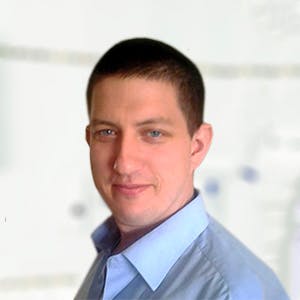 2937
Recommendations
I remember Baby from last month when there was an issue with Bumblefoot and the toes were moving in an abnormal position. As I mentioned in my answers last month, it is very difficult to say what treatment should be given without examining Baby first; however if there seems to be an infection which isn't responding to antibiotics a culture and sensitivity test may be valuable to identify the infection and find the most suitable antibiotic. Regards Dr Callum Turner DVM
Add a comment to Baby's experience
Was this experience helpful?
cute
goose
3 Weeks
0 found helpful
splayed goose foot he born and have the foot splayed i tie them and he walk ok now he can walk again do not know what to do he is some time very stress he sleep very bad i think because his foot but very good in eating and look very strong and healthy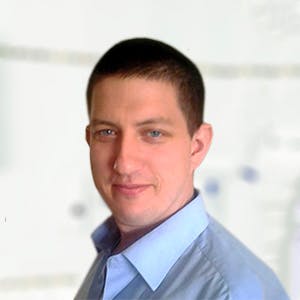 2937
Recommendations
Binding the legs of a bird with splayed legs may work in some cases but not all cases are successful, you should monitor for improvement. Regards Dr Callum Turner DVM www.thepoultrysite.com/diseaseinfo/142/spraddle-legs-or-splay-leg/
Add a comment to cute's experience
Was this experience helpful?
Stuart
Indian Ring-Necked Parakeet
8 Years
0 found helpful
My parrot has some problem in his left leg. Something like limping. When he was 3 weeks old felt from the nest, his leg was broken( same left leg). I took him home. Since then his leg is distorted. But he never find any difficulty in walking or running. But when he falls or jump from very height limping happens. But this time nothing happens like that all of a sudden slowly he is finding difficultly in walking. Also i saw a blister kind of thing on his hock joint but that is there since long time. I have pictures of his leg if you want. Please help me. I took him to doc but they gave him Melonex medicine. And he is not getting well.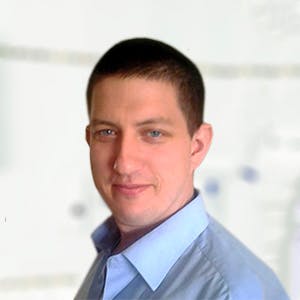 2937
Recommendations
Bumblefoot normally required both topical and oral antibiotics, in severe cases may require surgical debridement of the wound. This is something you should return to your Veterinarian about or to discuss with another Veterinarian (a specialist Avian Veterinarian if you have one nearby). I cannot give you much advice because I haven't personally examined Stuart. Regards Dr Callum Turner DVM
Add a comment to Stuart's experience
Was this experience helpful?
Snowy
Budgie
5 Years
0 found helpful
Has Symptoms
Bites and pecks on his foot
Constant shifting from foot to foot
My pet budgie escaped it's cage and flew away, and came back 2 days later, but since then it has been acting weird. It has been shifting from foot to foot and pecks and bites on his right foot. His feet have also turned a slight shade of blue. What can I do to help him?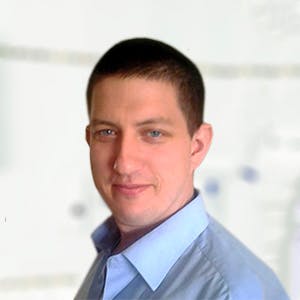 2937
Recommendations
There are many causes for these symptoms, but it is concerning that the feet are turning blue as this could be a sign of poor circulation; a lot could have happened during the two days that Snowy was gone, you should have an Avian Veterinarian check him out to be on the safe side. Regards Dr Callum Turner DVM
Add a comment to Snowy's experience
Was this experience helpful?
Gidget
Bourkes Parakeet
2 Years
0 found helpful
Has Symptoms
Balence issue cant cling to branch
My brand new bird has trouble staying on branches. She stays on the floor of the cage and can't cling on to anything, she also has trouble balancing. It's definitely her foot because it's a little bit swollen and curled when she walks. We got her yesterday and took her back home in a 6 hour drive so it could be that. She is about 2 years old and have lived in an aviary before this. She is with her 'friend' in the cage and they we together in their old cage. The cage now is pretty small and is only meant for one bird but we are shortly upgrading it so there is three birds in a small inside aviary. She didn't seem to have this problem before we got her and I'm really worried. What is going on and what can we do to help?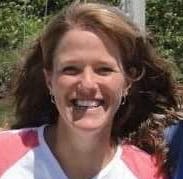 1370
Recommendations
Thank you for your infection. Without examining Gidget, I can't diagnose anything, but it is possible that she has a bacterial or fungal infection, or tht she sustained an injury. it would be best to have her seen by your veterinarian to have treatment started. i hope that she is okay!
IMG_4834.JPG
I'm sorry it's not a really good pic since she is sitting. The only place she can get up to is the food bowl because there is a mini platform and they prefer higher places. She's brand new and isn't used to us at all so I feel if I take her to the vet she will freak out really badly.
Add a comment to Gidget's experience
Was this experience helpful?
Jack
House sparrow
9 Days
0 found helpful
I rescued a 1 day old house sparrow that had been thrown from its nest twice. Knowing they're considered a pest where I live and would be euthanized by a wildlife rehabber, I decided to take on the task of caring for it. I've been feeding it a mix of Kitten Chow, mashed hard boiled egg, mealworms drowned in water with bird vitamins, and a crushed tums tablet for calcium. It is now 9 days old and growth is going well, but I've noticed that it's feet stay almost constantly curled, even when it attempts to shuffle around out of its makeshift nest. Is there anything I can do for this bird? The plan was to release it, but if it needs care for the remainder of its life, that's ok too. Thank you for your time!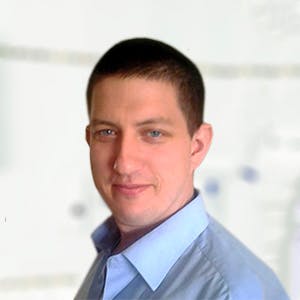 2937
Recommendations
Curled toes may be due to a neurological disorder, confirmation disorder or a nutritional deficiency which may be riboflavin (vitamin B2) and/or selenium; it is important to ensure that the sparrow is getting adequate nutrition. Regards Dr Callum Turner DVM
Add a comment to Jack's experience
Was this experience helpful?
Jahana
Indian Ring-Necked Parakeet
3 Months
0 found helpful
My baby parrot is 2 and a hlf month old while she was trying to fly she fell down and then for two days was down with fever we gave her antibiotics and medicines and her fever was cured but she had a hump like structure developed on her back which is slowly recovering but she is not using her right leg and the fingers are not even curled up shes putting her total weight on her left leg and beak while walking and also flapping her wings while walking and keeps the leg lifted while perching also she has a loss of appetite and not eating on her own...plzzz help.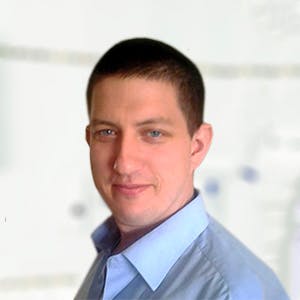 2937
Recommendations
Given Jahana's condition I would highly recommend you visit an Avian Veterinarian for an examination as there is nothing I can recommend for you to do apart from giving her rest since I haven't examined her and it seems like she has a severe injury. Below is a link to a directory to search board certified Avian Veterinarians. Regards Dr Callum Turner DVM www.aav.org/search/custom.asp?id=1803
Add a comment to Jahana's experience
Was this experience helpful?
Tatiana
Cockatoo
1 Year
2 found helpful
Hello, i closed the door on my cockatoo's leg and for the first couple of hours she was ok but at night she didnt stop tapping her feet and not its been going on and off for 2 days. What should i do?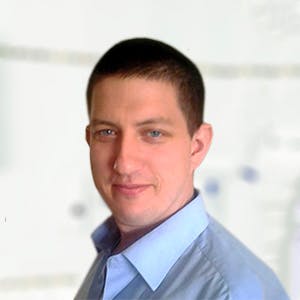 2937
Recommendations
It sounds like Tatiana may have some nerve damage, you should have her checked over by your Avian Veterinarian to be on the safe side; without examining her I cannot really say what the specific outcome may be. Regards Dr Callum Turner DVM
Thank you for your feedback, i have taking her to a vet and both said warm towel will do the thing
A vet told me to cover her legs with hot towels but that did not help
Add a comment to Tatiana's experience
Was this experience helpful?