What is Liver Disease?
The liver is an important part of your bird's organ system.  It can be damaged by many things which make it an easy target.  Luckily, the liver has the ability to regenerate as long as the architecture is maintained.  However, it the architecture collapses, regeneration either does not go well or does not happen at all.  In this case, the disease cannot be corrected and only progresses along until it is the cause of your bird's death. Your veterinarian can always offer supportive therapies, but there is no cure for liver disease once too far along.  The earlier the liver disease is caught and treatment is begun, the better his prognosis of recovery.
Liver disease can vary in stage and severity in each individual case.  While the liver does have regenerative properties, you do not want the disease to get so progressed to where it loses those regenerative properties.  If you believe your bird is ill, bring him to a veterinarian for further evaluation as soon as you can.
Symptoms of Liver Disease in Birds
Lack of appetite
Inactivity
Weight loss
Weakness 
Green urates
Diarrhea
Ascites
Melena
Coagulopathy
Increased drinking
Increased urination
Darkening of feathers
Abnormal colored feathers
Low body temperature 
Lipemic blood
Feather picking along torso due to pain in the area
Dyspnea
Catatonic like state
Death 
Types
Liver disease can be classified into three different conditions: decreased hepatic function, cholestasis, and hepatocellular rupture.  Any of these three can occur separately or together.  Hepatocellular rupture involves the release of intracellular enzymes leading to elevated levels in the blood.  Decreased liver function can occur at any time and does not have to be associated with hepatocellular rupture.  The veterinarian will need to perform a liver function test in order to determine functionality.  Cholestasis occurs when the biliary system is partially or completely obstructed.
Top
Causes of Liver Disease in Birds
Liver disease can be caused by numerous factors.  Liver disease can be from congenital abnormalities, trauma, parasites, toxins, infectious agents, neoplasia, and metabolic or nutritional disorders.  In many cases, the exact cause can be hard to determine due to how the liver disease progresses.
Top
Diagnosis of Liver Disease in Birds
There are no specific liver enzymes that elevate in every species of animal and in every single case.  In cases of decreased liver function, the veterinarian will need to perform a bile acids test to check the status of the liver.  If levels are elevated, this indicates a decrease in liver function.  Levels of total protein, especially albumin, will also need to be checked because a decreased level can be indicative of decreased liver function.  There are specific blood and serum tests she can perform to get these values.  However, she may also want to perform a full chemistry panel and complete blood count (CBC) in order to check all of his organ values and check for any indication of parasitic infection.
The veterinarian may also choose to utilize imaging for her diagnosis.  A radiograph can show her if the liver is enlarged and if there is anything else abnormal regarding its overall appearance.  If she needs or wants a more detailed view, she may suggest an ultrasound.  An ultrasound can give a more detailed image than a radiograph and show where the liver is damaged and possibly the degree of the damage.
Top
Treatment of Liver Disease in Birds
Since the liver is able to regenerate itself when the structure is intact, treatment will involve keeping the liver stable and strong.  The veterinarian will want to stabilize hepatocyte cell membranes and minimize fibrosis in order to have a positive effect on the liver.  There are medications the veterinarian may recommend administering to your bird in addition to natural supplements and therapies, such as milk thistle.  
Not only will the veterinarian need to treat the liver disease, she also needs to treat the underlying cause of the condition.  She can offer your bird supportive treatments in order to keep him comfortable while the veterinarian also treats for the specific condition.  For example, if a parasitic infection is causing the liver disease, she will want to treat that in addition to the therapies he currently needs.  Also, you will need to provide your bird with an environment that is favorable to liver regeneration.  
Depending on your bird's symptoms, your veterinarian may need to provide pain medications, fluid therapy, warmth, assisted feeding, oxygen therapy and even blood transfusions.
Top
Worried about the cost of Liver Disease treatment?
Pet Insurance covers the cost of many common pet health conditions. Prepare for the unexpected by getting a quote from top pet insurance providers.
Recovery of Liver Disease in Birds
If you are able to catch the liver disease early and the structure of the liver is still intact, prognosis of recovery is good.  The liver's ability to regenerate itself is very helpful in regards to liver disease.  If the structure is abnormal, the liver may not have the ability to regenerate and therefore changes the prognosis from good to guarded.
If you suspect your bird is ill, take him to his veterinarian.  You as the owner know your bird and his personality better than anyone.  Even if he just seems 'off', it is better to take him in for an evaluation as soon as you are able to.  You do not want the liver disease to progress to a level from which it cannot return.
Top
Liver Disease Questions and Advice from Veterinary Professionals
Indian ring neck parakeet
7 months
7 found helpful
7 found helpful
Has Symptoms
Yellow Spot Feathers On Her Back
Is this normal to have a totally green bird obtain yellow spots on her back?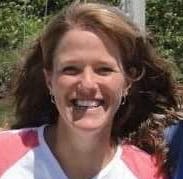 Dr. Michele K. DVM
7 Recommendations
Thank you for your question. If her feathers are healthy and she does not have any signs of skin disease, this may be pigment that is normal for her. If she is showing any signs of skin disease, that may be the cause. I hope that all goes well for her!
July 31, 2020
Was this experience helpful?
Cockatiel
Eighteen Months
2 found helpful
2 found helpful
Hi, my cockatiel is pooping more frequently than normal and with more urine. The urine is coming out yellowish and the feces are quite green. The urate seems fine. He seems to be eating and drinking normally with no changes in behaviour or feather quality. His diet consists of majorly Passwell crumbles. We try to feed him vegetables but he's very apprehensive, the only vegetable he eats is spinach stalks. Is there a chance the change in poop could be due to a liver issue or could there be another cause? Or should I even be worrying? I'd rather catch it early if it is an issue.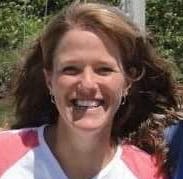 Dr. Michele K. DVM
2 Recommendations
Thank you for your question. Unfortunately, without being able to examine your bird or the feces, it is difficult for me to say what might be going on. It is unlikely that this is a change in liver enzyme but without being able to see them I'm not sure. It would be best to have the bird examined by a veterinarian, if you can do that. They will be able to tell you if there is something wrong or if everything is okay. I hope that all goes well for your bird.
July 28, 2020
Was this experience helpful?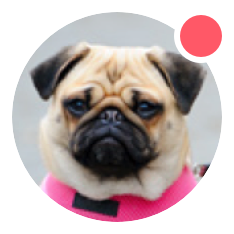 Need pet insurance?