What is Macaw Asthma?
Macaw asthma in birds is also known as Macaw respiratory hypersensitivity, pulmonary hypersensitivity, or polycythemia. This disorder has a long history with macaws and has been intensively studied and researched. This lung and airway condition is a disease which leads to an allergic reaction in birds.
Typically this disease presents itself in Blue and Gold Macaws, if it affects them at all. The damage to the lungs in terms of scarring to the tissue and side effects is when the symptoms of this disease begin to show. Often it is hard to even realize if the bird has the disease until it is quite advanced. The most common symptom is difficulty breathing after physical activity.
Asthma is a condition in which the airways become inflamed and then become narrowed. Carrying oxygen via these inflamed airways makes breathing a challenge, and this disease affects humans as well as animals. Asthma is a chronic disease of the airways that makes breathing difficult.
Macaw asthma in birds is a disease of the airways which causes inflamed air passages to prohibit oxygen from flowing into the lungs properly.
Symptoms of Macaw Asthma in Birds
Macaw asthma has symptoms which are similar to other disorders, but all symptoms your bird has should not be ignored. Symptoms may include:
Difficulty breathing
Wheezing
Malaise
Lethargy
Coughing
Nasal discharge
Stuffy nose
Types
There are several types of conditions which have the same symptoms as Macaw asthma. These types of conditions include:
Heart disease
Anemia
Other respiratory infection
Abdominal mass
Bacterial infections
Viral infections
Top
Causes of Macaw Asthma in Birds
There are many causes of asthma in macaws. Some of the causes can be prevented. Causes include:
Unclean air
Dander in the feathers
Underlying health conditions (respiratory, sinus)
Aerosolized powder down
Top
Diagnosis of Macaw Asthma in Birds
If you feel that your Macaw or other breed of bird is having difficulty breathing, make an appointment with your veterinarian. He will assess your bird during a complete physical examination and take a complete blood count, perform a biochemistry profile, and any other baseline diagnostic tests that will help him assess the situation.
Your medical professional will then take a closer look at your bird's pulmonary system. He may take a series of radiographs of the chest and possibly do an echocardiogram. This will give the veterinarian specific information as to what is going on with your avian companion. 
The results of all of the tests, including the imaging techniques, paired with your veterinarian's knowledge of his symptoms, will bring the veterinarian to a diagnosis. He may then decide to also test for a bacterial or fungal infection. If your bird has asthma, then there is a chance he may also have a secondary infection.
Top
Treatment of Macaw Asthma in Birds
Once your bird is diagnosed with Macaw asthma, your veterinarian will explain to you the best treatment methods possible. Treatment methods may include:
Oxygenation
Oxygenation is the best treatment, at least in the beginning of a diagnosis. The oxygen can be delivered in several ways, and one common way is via an air chamber where the bird is placed. Your veterinarian may also give bronchodilators.
Hospitalization
If your bird is suffering from severe asthma, he may need to be hospitalized. This will let the veterinarian continue his oxygen therapy, monitor any other conditions, and be sure he is able to breathe productively on his own before sending him home. Perhaps keeping the bird in the hospital for a few days can give you the chance to change his environment so he can come home to a cleaner one in terms of air quality.
Living Conditions
One of the best things you can do for your bird is to provide clean living conditions and clean air to breathe. You will need to figure out what triggers your bird's asthma, and this could be dust from another bird. Utilize lung-friendly bedding such as newspaper, and surfaces that can be cleaned easily. A good method of air flow is important, and an air purifier in the room can help. Also, bathe your bird frequently and give him plenty of space and time to groom himself.
Top
Worried about the cost of Macaw Asthma treatment?
Pet Insurance covers the cost of many common pet health conditions. Prepare for the unexpected by getting a quote from top pet insurance providers.
Recovery of Macaw Asthma in Birds
Fortunately, macaw asthma is treatable. Your veterinarian will continue to be in touch with you according to his treatment plan. In addition to any treatment plan given by the veterinarian, lifestyle changes within the home of the bird will need to be conducted in order to keep your bird breathing freely without inflammation.
It is important to avoid specific types of bedding, such as wood shavings, walnut shells, any paper bedding, or any absorbent pellets. This type of bedding can aggravate an asthmatic bird. Purchasing a HEPA filter can also significantly reduce any allergens within the air. It is important to keep the air slightly humid to a certain degree, but also very important to check for mold and fungus that can form in an environment that is too moist. A healthy, balanced diet is good for the immune system, which can in turn help your bird be symptom-free.
As a pet owner, it would be a good decision to research asthma and all of the things you can do to help your bird feel his best. Not only would these lifestyle changes be good for your asthmatic bird, but for your other birds as well.
Top
Macaw Asthma Questions and Advice from Veterinary Professionals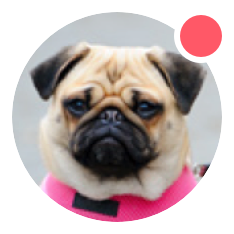 Need pet insurance?