What are Paralysis?
Depending on your bird and his age or health status, there may be many causes that instigate this condition. It usually affects the legs either in one or both limbs, rendering your bird quite helpless. Some birds can recover in a few days, others take much longer, or they may succumb to the disease that caused it. It is important to get your avian veterinarian's advice on treatment for your paralysed bird. They will be able to rule out certain diseases or deficiencies and then make an analysis of the remaining facts and symptoms.
Paralysis can occur quickly in your bird, and it is hard to determine what causes it due to many diseases having paralysis as a symptom.
Book First Walk Free!
Symptoms of Paralysis in Birds
Inability to hold their neck up (potential of drowning because of this when the bird is near water)
Your bird may be unable to control the third eyelid or neck muscles
Paralysis can lead to predation with the bird unable to move to safety
Inability to use their legs and wings to move around
Water and food deprivation can result in death
Inability to perch properly
Types
Paralysis can affect birds either partially or fully; in some cases, one leg is affected while in others both legs lose feeling and function. This will result in the bird's inability to stand. The condition can be of sudden onset or may be a progressive event whereby it advances slowly.
Causes of Paralysis in Birds
Disease based paralysis – Several diseases have paralysis as a symptom including Marek's disease in young chickens, and spastic leg paralysis in parrots including Rainbow Lorikeets, whereby your bird has difficulty clutching the branch because of clenched toes
Calcium deficiency or vitamin D deficiency
Tumors
Toxic causes of paralysis include exposure to nicotine tobacco products such as cigarette smoke
Nerve damage caused by injury (the paralysis may resolve itself as the injury heals)
Viral diseases and infection
Kidney problems can cause paralysis on one or both sides
The parts of your bird's body that may be affected include the neck (with the inability to hold the head up or eat) and the wings and the legs
Diagnosis of Paralysis in Birds
As in the case with any bird health problem, it is advisable to seek your veterinarian's advice as early diagnosis and treatment may save your pet's life. It is easier to treat a disease in its initial stages than to try and attack it once it has established itself. Your veterinarian or avian specialist will examine your bird and ask about its history. They will want to know the type of home your bird has (aviary or cage, indoor or outdoor), whether any other birds are showing signs of paralysis, and what type of diet your bird is on.
Sometimes it can just be limited access to natural sunlight causing a nutritional deficiency (vitamin D). Birds on the same diet, day in and day out, may also have malnutrition in some vital areas. Diagnosis is made by excluding other causes of the disease. Tests for viral or disease footprints will allow him to determine what is causing your birds suffering. Often radiography, hematology, fecal smears and other such tests will be done to determine the cause.
Treatment of Paralysis in Birds
The treatment will vary depending on the cause of your bird's condition, but even more so it will depend on the health or visible symptoms that are apparent. In a lot of cases, the exact cause is unknown, so treatment begins with treating obvious signs such as infections. Broad spectrum antibiotics can cure a bacterial cause. A change of diet and added supplements can help build up a weakened immune system or nutritional deficiency. Adding full spectrum lamps to provide healthy UVA and UVB rays during winter can help your bird. Corticosteroids and vitamin injections may be required, or fluid therapy during the first 24 -48 hours by injection may help.
If your bird's foot is clenched, the veterinarian may suggest exercising the foot by gently stretching it open to its normal shape, then moving the legs around as though it was bicycling. This may help the limb to restore the blood flow and get the leg moving again. There is no known 'paralysis' cure, it is a matter or excluding other causes and then making a treatment to suit the remaining facts. For some birds that are totally paralysed, you have to consider the quality of life and make the decision whether it may not be kinder to put the bird to sleep. If it is an aggressive disease, supportive care is the only solution.
Recovery of Paralysis in Birds
Some birds can recover fully in a few days or weeks. Your bird may remain with a clenched foot due to the paralysis, and it can live a relatively normal life. Birds tend to accept things and get on with life, and to date, there are no studies on how long a bird with a clenched foot will live. Having a caring home, your bird will live longer than its wild cousins. Sometimes if the paralysis only affects one leg, massage and exercising the leg along with continuing the treatment your specialist advises is enough to allow some use to return to the limb. Diet and lifestyle (clean cage, fresh water, sunlight) play a large part in the health of your bird. Your bird needs variety in his diet to ensure he is fully nourished and has all the vitamins and minerals he needs.
Paralysis Questions and Advice from Veterinary Professionals
Leather
guinea hen
One Year
-1 found helpful
I found my guinea on the back porch with apparent paralysis of her back legs. They are quite rigid when I attempt passive range of motion. She is holding her head up and is able to move her wings. I see no outward sign of trauma and all of the other birds are walking around as normal. My instincts have me thinking this is some sort of spinal injury. I currently have her inside and am limiting her movement. Any thoughts on other supportive measures?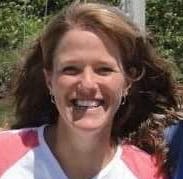 681
Recommendations
Thank you for your email. Without seeing Leather, I unfortunately cannot comment on what might be going on, or what possible treatments might be required. Leather would need to see her veterinarian to be assessed and any treatments that might be possible recommended. I hope that she is okay.
They are so many predisposing factors that lead to leg deformities or leg paralysis but diet take the first place,The broiler chickens are more prone or most susceptible to leg problems, make sure you feed your broiler chickens with balanced died including vitamins, minerals and,...
Dr Theonest SIKUBWABO, DVM
Add a comment to Leather's experience
Was this experience helpful?
Sid
Cockatiel Species
4 Years
0 found helpful
Bird can't not use right leg. Uses beak and wing to help move and climb, but otherwise healthy. Fine one day and the next couldn't use it. What is wrong and what can I do to help till the vet opens. She had a couple of long toenails that I have cut back, thought that may have been what's wrong or if she got her foot hung and twisted it. But I have not heard her scream or cry that's she's got hurt.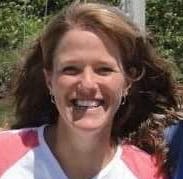 681
Recommendations
Thank you for your email. Without seeing Sid, I can't comment on what might be the cause of his problems. It would be best to see your veterinarian to determine the cause of his problem and how best to solve the problem. I hope that he is okay.
Add a comment to Sid's experience
Was this experience helpful?
-
Budgerigar Budgerigars
2 Weeks
0 found helpful
Has Symptoms
smelly green fluid from vent
2 week old budgie, hand fed, suddenly weak and found laying partially on back, their crop was empty so it was fed per usual. came back an hour later to properly check on them and found to have little to no mobility in legs and had a stiff, "tight" torso.
legs have been stretched and exercised in a "bicycle" movement as they've been bordering purple.
torso was massaged clock-wise in hot water, then later after drying. massaging continued for a few hours on and off before a large amount of acidic smelling green fluid with white (as seen in healthy feces), this fluid had slowly come out on and off with the massaging but a large amount was expelled this time. budgie seemed to struggle to breathe after this and has been left to rest.
i've hand reared and bred birds for years this has never happened before, im sure it has sour crop but i don't understand the swollen and stiff torso along with the leg paralysis.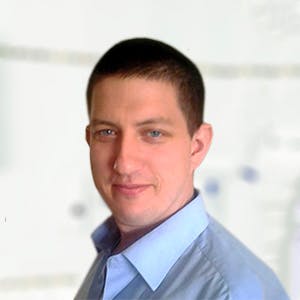 2159
Recommendations
With the years of experience that you have rearing birds, I am sure you know a thing or about budgies so I assume you are feeding and caring for them appropriately so husbandry issues can be ruled out. Possible causes may include decreased appetite (can lead to greenish faeces with normal urates), infections, coccidia among other issues. I would recommend that you visit an Avian Veterinarian for a faecal examination and once over as I am unsure of the specific cause. Regards Dr Callum Turner DVM
Add a comment to -'s experience
Was this experience helpful?
Batkhu
chicken
1.5 years
0 found helpful
Thanks a lot for your prompt reply. But Doctor how long should I wait for improvement? What If there is No improvement? Is there is anything I can do for him? for. E.g. give him Leg massage or some Oil ointment apply on his leg.
Is there any food supplement or electrolytes i can give to him for quick recovery?
Please advise.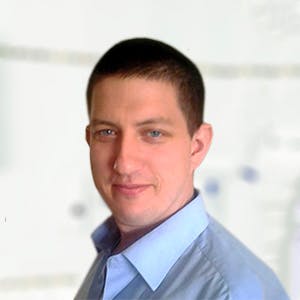 2159
Recommendations
There is no treatment in birds with paralysis, it really is a case of wait and see; there is no set time to see improvement but if you are not seeing any improvement after a few days you should visit your Veterinarian for a check but it may be a case that you may need to put him to sleep if his movement is impacted. Regards Dr Callum Turner DVM
Thanks for this information. It's really helpful. But I also have a situation that I need help, I e of my cockerel about 7weeks, 2days old suddenly started struggling to walk with its leg, though its still moving but its leg is almost totally apart and its stomach almost touching the floor when trying to move in the cage but its still feeding fine. I really don't know what to do because its my 1st time of rearing broiler chicken. Please help me... My mail address is " [email protected] " Thanks.
Thanks Dr.Callum for your prompt reply / advise. Now My Male Chicken paralyze Leg is getting better day by day. After three day he is start to stand on his both feet and now he is taking little steps as well, I hope he will be fine soon. But again thanks for your advise it really gave me a hope of his recovery.
Regards.
Add a comment to Batkhu's experience
Was this experience helpful?
Batkhu
chicken
1.5 year
1 found helpful
Doctor I need your help / Advise about my Male Chicken. He is suffering with enteritis. I take him to the Veteran he inject him with some antibiotics on his chest muscle and provide me the 3 dose of Injections to give him daily one dose. But unfortunately for poor bird I hit the Injection on his leg muscle instead of chest muscle. After taking this injection he is start Limping just after the injection and till evening his one leg is paralyzed. Now the poor bird is unable to walk please provide me urgent advise what to do now?
I am feeling very guilty by seeing him unable to walk or stand.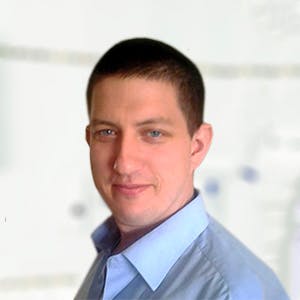 2159
Recommendations
If you have injected into his leg muscle you may have injured a nerve running down the leg, there is no direct treatment and you need to take a wait and see approach to look for signs of improvement. Regards Dr Callum Turner DVM
Thanks a lot for your prompt reply. But Doctor how long should I wait for improvement? What If there is improvement? Is there is anything I can do for him? for. E.g. give him Leg massage or some Oil ointment apply on his leg. Please advise.
Add a comment to Batkhu's experience
Was this experience helpful?
Nemo
Lovebird Species
1 Year
1 found helpful
Has Symptoms
Healthy appearance, stretching behavior.
I adopted a year-old male Lovebird 2 months ago. He is housed with a female Lovebird in a cage within an aviary. I have been working on taming them before releasing them full-time into the aviary. They eat a balanced blend of seeds, daily organic salad greens, broccoli, flax and marigold seeds. For the past 2 to 3 weeks, I have noticed Nemo taking turns extending each leg forward over his perch and lowering his weight downward in what appears to be rhythmic stretching motions. He has been increasing in frequency and I am concerned it may be a precursor symptom to a disease. Is there a particular toxin, or deficiency which might cause this behavior?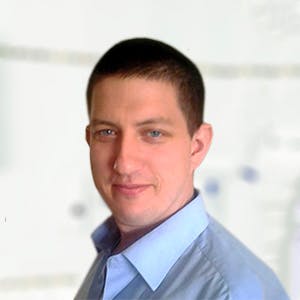 2159
Recommendations
BIrds, like humans and other animals, do stretch; but repetitive rhythmic stretching may be indicative of something else. Avian medicine and behaviour is a subject to its own and it would be best to speak with an Avian Veterinarian regarding this behaviour. Generally, nutritional deficiencies (whilst common in birds) can be ruled out if the other love bird is not affected; other issues may be boredom or anxiety. Regards Dr Callum Turner DVM
Add a comment to Nemo's experience
Was this experience helpful?
Bobbi
Quaker Parrot
Unknown, assuming young.
0 found helpful
Two days ago a Quaker Parrot flew into my university's window and has not been able to use his feet/legs since. He is now able to crawl to his food bowl using his beak, and is showing great health in all other areas. Neck is fine, wings are fine. This is the sweetest bird I have every been around (my mother had two of these when I was younger so I'm aware of their aggressive tendencies.). I have been working with his legs the past couple days to try and get blood flow to area. Attempting birdie PT, if you may.
Some parrot rescue centers in my area that claim to do rescue,rehab, and rehome have told me they will take the bird in, but will not give him back after rehab- leaving me to be quite skeptical. I'm waiting to hear something from my area Wildlife Rehab Center that specializes in birds, including small raptors.
So, I'm wondering if I'm doing the right thing. What else can I do to help this bird ? He doesn't seem to be in any pain at all. Nothing seems to be fractured from hitting the glass, even though he landing directly on his back. Thankfully his neck was tucked. I have felt all along his spine and nothing seems to be tender.... however, he is not able to stand or grasp anything with his claws at all. He doesn't seem to be showing any signs of pain. Never seems to yelp/squack when I'm palpating or moving him. A vet at my campus tall looked at him immediately after the incident and said he was malnourished. Thankfully he has been eating and drinking and definitely has more energy than he did after the trauma.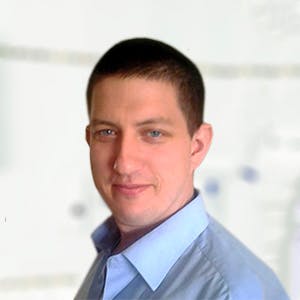 2159
Recommendations
Skeletal issues may be caused by malnourishment which may have lead to the paralysis, but normally leg paralysis is caused by trauma, infection or developmental problems. Avian veterinary care is a specialised area and it would be best to speak with an Avian Specialist as their health problems are unique compared to other species. Regards Dr Callum Turner DVM
Add a comment to Bobbi's experience
Was this experience helpful?
Nikka
Parakeet
2 Months
0 found helpful
My pet bird only 2 months old does not sit properly by legs.Bird is unable to fly. Perhaps got paralysed. Sits on hand but does not sit straight.
Pl. tell what i can do. If any doctor nearby Vikaspuri New Delhi110018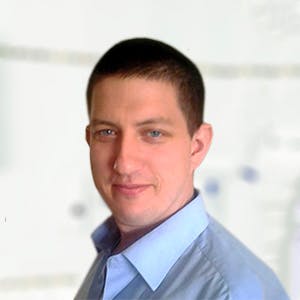 2159
Recommendations
There are various causes for a parakeet to not sit properly; these may include nutritional problems, tendon issues, trauma among other issues. It would be best to speak with a Veterinarian in your area, below I've added a link to a Veterinary Hospital in Vikas Puri, New Delhi - 110 018 (not sure if they deal with parakeets). Regards Dr Callum Turner DVM www.dranandspetsclinic.com
hii sir, my parrot is unable to walk and what possible treatment should i give ?
Add a comment to Nikka's experience
Was this experience helpful?
No name
Red whiskered bulbul
3-4 years
0 found helpful
Hi,

Previously my uncle gave a song bird, it looks so active, i would say 100% healthy. Non stop singing (except when sleeping) but it was kept in a small box to deliver it to me, journey about 3-4 hours(estimated) but when i receive it looks so scare and weak (trauma?? I dont know), been keeping it about 2-3months, thank god its getting better, but still is not that healthy has before. Change food (pellets) & drink water daily, fresh fruits given daily, clean cage daily. Anything else that i miss out? What medication should i give? Please please help me

Thanks
Mr Farhan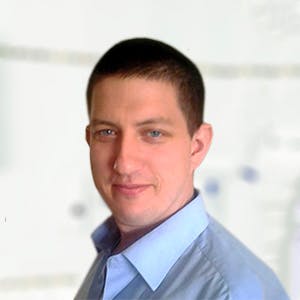 2159
Recommendations
Songbirds can be quite sensitive especially when transported or moved to a new area; sometimes the trauma of the transport may cause behavioural changes (like with many animals) but I would expect that this would have been resolved within the past two or three months. When birds are transported in group of unfamiliar birds, infections may be passed one to the other which would need to be treated; also a new environment may have allergans which are affecting the bird. Check the food to ensure that it is a full complete diet for a songbird and check if there are any supplements available from your local pet shop; I cannot prescribe any prescription medications as I haven't examined the bird. A visit to a local bird fancier's club to speak with them about common problems in your area (humidity, dust and other problems can affect a songbird severely). Regards Dr Callum Turner DVM
the bird i want to help is a wild one and its paralyzed because someone stepped on it well trying to help it....how do i help the bird by my self
Add a comment to No name's experience
Was this experience helpful?