Sneezing and Nasal Discharge in Birds
Sneezing and Nasal Discharge in Birds
Veterinary reviewed by: Michele K.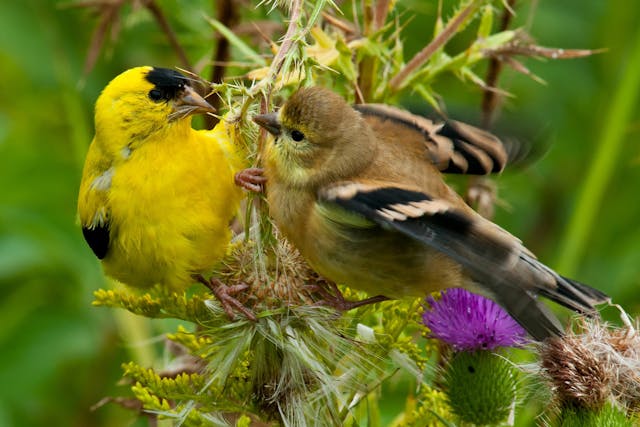 Veterinary reviewed by: Michele K.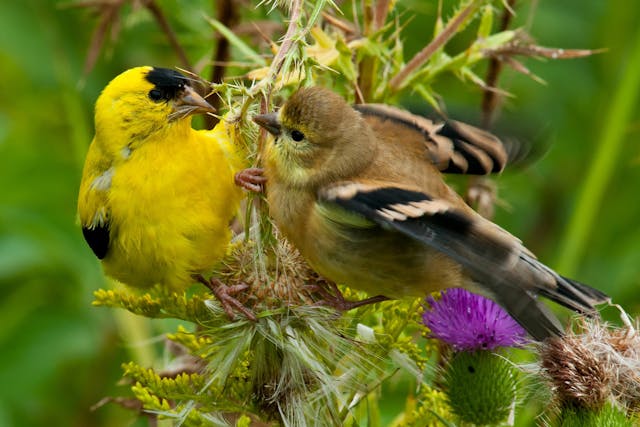 What is Sneezing and Nasal Discharge?
Under normal circumstances, your bird may sneeze once or twice a day to clear its airways of dust and other debris.  However, when the sneezing becomes more frequent and persistent and the nasal discharge, which is normally thin and clear, takes on thickness and color and is accompanied by other abnormal respiratory symptoms, these may be signals that your bird is sick.
Sneezing is defined in birds, as it is in humans, as the body's way of clearing dust and other debris from the airways while nasal discharge is defined as a fluid, usually thin and clear unless disease is present, which accompanies the occasional sneeze.
Symptoms of Sneezing and Nasal Discharge in Birds
Sneezing and nasal discharge in bird can be quite normal under certain circumstances but increases or frequency of these symptoms may also signal an infection or other respiratory disease.  Here are some symptoms you might notice if respiratory disease or infection are present:
Sneezing - Usually a signal to something deeper if it is continual and persistent
Nasal discharge - Usually normal if it is thin and clear but not if it is thicker or has a color to it
Fluffing of feathers
Lethargy
Bird makes sounds similar to coughing (but birds can't cough since they don't have a diaphragm)
Voice changes
Watery eyes
Difficulty breathing - Can be demonstrated by a "bob" tail with each breath taken (shows increasing breathing difficulty)
Wheezing
Failure to perch
Keeps eye closed
Types  
There are four types of respiratory diseases which can have sneezing and nasal discharge as symptoms commonly found in birds.  These diseases affect the trachea, lungs and air sacs:
Viral - Includes avian influenza, pox, new castle disease and two that affect chickens: infectious bronchitis and laryngotracheitis   
Bacterial - Pasteurella, E coli, bordetella (affects turkeys) and infectious coryza (affects chickens)
Fungal - Aspergillosis or candida 
Other - Mycoplasmas and nutritional
Top
Causes of Sneezing and Nasal Discharge in Birds
The causes of the sneezing and nasal discharge that accompanies respiratory disease would be based on the type of respiratory disease which has infected your bird.  
Viruses - There are hundreds of them known or thought to cause avian respiratory disease, and because they are so contagious, they can spread through your flock or aviary very quickly; some can cause serious respiratory issues as well as other neurological and systemic issues
Bacterial - Again hundreds if not thousands exist which are known to cause infectious respiratory diseases in avians; some can be passed by direct contact (horizontal) while others are passed from hen or mother to egg (vertical) (can be quite devastating to aviary population)
Fungal - There are primarily two which are found in birds: aspergillosis (passed from hatchery to litter) and candida (individual to each bird - not communicable)
Parasitic - Primarily blackhead, coccidia and worms; primary mode of transmission is via oral / fecal route
Nutrition based - Specifically cage layer fatigue (mostly found in chickens) and rickets
Any of these causes can cause a variety of symptoms and clinical signs which can be utilized in obtaining the diagnosis by your veterinary professional.
Top
Diagnosis of Sneezing and Nasal Discharge in Birds
The diagnostic process will include a complete and detailed history from you which will likely encompass feeding regimen, types of feed given, enclosure hygiene, enclosure description, exercise and behavior exhibited by your birds especially as they apply to feces and appetite.  Your veterinary professional will do a physical examination and note the clinical signs being presented by your bird, observing both from a distance as well as up close.  He will be assessing changes, some of which may be subtle, in posture, wing position, respiration patterns and respiratory rate as some clinical information can potentially be gained from abnormalities found.  There is quite a list of clinical signs which the vet will be looking for to obtain for information for his diagnosis  
Your vet will likely order some diagnostic testing to be done.  You should expect him to take samples of blood for a comprehensive blood count, blood serology testing for chlamydiosis and aspergillosis and other infectious causes and samples of the choanal (slit in the roof of the mouth) or nasal cavity to check for bacteria or cancer. Radiography (x-rays) and / or CT imaging may be utilized; in addition endoscopic direct viewing of the respiratory system may be suggested as well.
Top
Treatment of Sneezing and Nasal Discharge in Birds
Once the above information has been gathered, an appropriate treatment plan will be developed and initiated.  That treatment plan will be, of course, commensurate with the offending entity and the condition of your bird at the time of diagnosis.  Here are some things which could be recommended by your vet:
Keep in mind that, if the bird is displaying lethargy, breathing difficulties or loss of appetite, it will likely need to be hospitalized and perhaps some long-term care
Cleaning of any dry secretions and removal of any foreign objects from airways (potentially requiring anesthesia)
Administration of antibiotics or antifungal medications orally or via injection or application directly into nostrils or sinuses
Flushing of the nostrils or sinuses with antibiotics and antifungal medications
Surgical removal of any tumors which may be present
Once your bird is released from the hospital, you will likely have a care regimen that you will have to maintain while the bird continues to recuperate.
Top
Worried about the cost of Sneezing And Nasal Discharge treatment?
Pet Insurance covers the cost of many common pet health conditions. Prepare for the unexpected by getting a quote from top pet insurance providers.
Recovery of Sneezing and Nasal Discharge in Birds
It is important to note that some birds may not survive regardless of treatment. The prognosis will be dependent upon the cause of the infection and the damage which has been caused by it.  At home, attention will need to be focused on keeping up with the regimen given by your vet, making changes to the bird's enclosure environment to eliminate some of the factors which may have contributed to the bird's condition, and adjusting the bird's diet to achieve maximum nutritional benefit.  
Humidifying and purifying the air in the aviary may also benefit the health of your flock.  Getting appropriate medical care at the earliest possible point when changes in condition and behavior is noted is vital to the survival of your bird.  Attention to prevention measures to protect the rest of the flock will go a long way toward the success of the aviary.
Top
Sneezing and Nasal Discharge Questions and Advice from Veterinary Professionals
lovebird
Four Years
1 found helpful
1 found helpful
Hi, I stained 2 small tables about a month ago now, and left them outside to fumigate for 3 weeks. Today I finally moved them in the room with our bird in it. She seemed fine and I can't detect a smell, but just now she sneezed (once) and there was a lot of (clear) discharge. Do you think the tables should be moved back out or am I being a paranoid pet parent?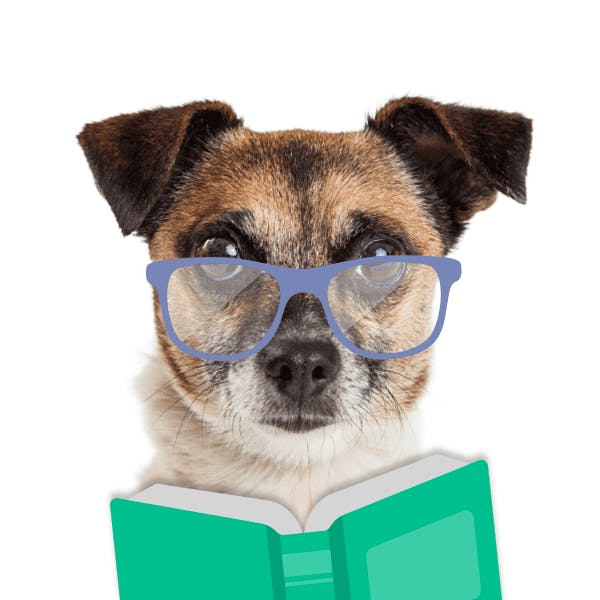 Dr. Linda S. MVB MRCVS
1 Recommendations
Hi there, you didn't mention what was used for the stain. I would double check the packaging for any warnings and contact the company who should be able to advise further about any toxic potential. It does sound as though you have been very cautious and I think it is unlikely to be an issue. If these signs persist, a vet check would be best.
Dec. 1, 2020
Was this experience helpful?
Nanday Conure
Twenty Eight Years
8 found helpful
8 found helpful
have had my parot to the av vet 2-3x this year. He was last on Spectromyacin 2x. He just finished. He is currently on hydroxyzine and arthritis formula. I cannot give him meds orally. Only in food or drink (apple juice). Dx was infection. Initially vet noticed "tail flicking" but did not explain. I declined xrays/anesthesia and blood work cuz it has already been established he has an infection. 2. Was only breathing hard when he dozed off/fell asleep. 3. Now constant until he sneezes and then clear. 4. runny nose, sneezing, raspy breathing, noisy breathing. Possible rackles/rales.
Dr. Sara O. DVM
8 Recommendations
Hello. THis is most likely an upper respiratory infection. Nebulization and antibiotics usually help. Try to keep him in a warm area too. The antibiotics that you have a great at helping treat this. If it does not improve, your vet can even take a culture of this and see what is causing the infection. THis will help determine what antibiotic will treat the infeciton. Good Luck.
Nov. 12, 2020
Was this experience helpful?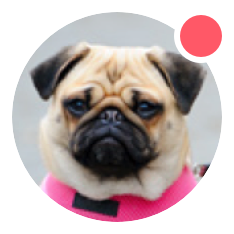 Need pet insurance?