What is Vomiting?
Part of the commitment we make to a bird upon adoption or purchase is to provide appropriate medical care in case of illness. When we love our pets, we want them to be healthy and happy and live for many years. If we spot a subtle change in our bird's behavior or health, we may wonder if we are over-reacting to something insignificant. At other times, however, our avian friend may provide us with a clear signal that something is wrong. At these times, there is no mistaking the signs and symptoms in front of us.
Such is the case with vomiting in birds. If you see your bird attempting to expel food, stay calm and observe the bird's behavior. Do not interfere with the bird. Birds commonly do something that looks like they are vomiting. However, they are simply trying to regurgitate the contents of their mouth, esophagus and gut. Like a cat, a regurgitating bird will nod its head and stick out its neck until it brings up any unwanted contents. If you have had your bird for a while, you will likely have observed this behavior more than a few times. Commonly, birds will "cough up" or regurgitate whole pieces of food, including intact seeds. A bird often chooses to regurgitate for natural reasons, some having to do with courtship or parenting. Sometimes, it may just be trying to become comfortable after a large meal. Overall, it is a common process for birds, and unlike mammals, it is not painful. Birds do not have diaphragms, and likely do not experience the miserable contractions we humans face upon becoming sick and vomiting.
It is important for bird owners to understand the difference between vomiting and regurgitation. Regurgitation is the process as described above. When done, the bird will likely drop the food and go about its ordinary business. Vomiting, however, is not a natural or comfortable process for a bird, and may be a sign of some type of health condition. The difference between the two actions lies in both the appearance of the food and the behavior of the bird. Unlike regurgitation when the food comes up intact, vomited food is digested or almost-digested, and will be expelled in some liquid form. The bird will forcefully shake its head from side to side before it spits out the liquid. The force of the vomiting may send the liquid to all parts of the cage.
Your bird may forcefully try to empty the food into the crop (diverticulum of the esophagus). The liquid has an acidic quality to the taste, and may cause a "burning" sensation in the bird's esophagus, mouth and stomach. Understandably, the bird will forcefully try to expel as much as it can. Unlike regurgitation, which may be done purposefully to feed offspring or a mate, the bird has no good reason to vomit. If the bird appears to be vomiting a lot of liquid or fluid, or continues to try to vomit, seek immediate veterinary care. Tell the veterinarian if your bird has had diarrhea or other atypical symptoms or behaviors.
There is a discernable difference between regurgitation and vomiting in birds; regurgitation is the natural process of bringing up soft food, while vomiting is an unnatural, forceful expulsion of liquidized, semi-digested food.
Book First Walk Free!
Symptoms of Vomiting in Birds
There are many reasons your bird may vomit. Vomiting may be its only symptom; however other symptoms may be present. Describe any symptoms to the veterinarian.
Lethargy
Ruffled or "fluffed" appearance
Watery green droppings
Blood in the stool has a tar-like appearance
Twitching
Seizure
Tucking the head under the wing
Loss of appetite
Discomfort
Lack of feces in the dropping
Sudden death
Causes of Vomiting in Birds
The best way to understand what is happening with your bird is a fast trip to the vet. Meanwhile, here are some potential reasons why a bird may be vomiting (as opposed to regurgitating):
Bacterial infection – may be caused by spoiled food or old water
Parasites – worms, hexamita
Poisoning/toxins – such as plants, toys with lead or zinc
Intestinal or esophageal obstruction (blockage)
Yeast infection - Candida
Virus
Liver or kidney disease
Medication side-effects
Cancer in the GI system
Diabetes
Motion sickness
New diet
Fungus
Trauma
Allergies
Behavioral/unhappy with cage/noise/people
Diagnosis of Vomiting in Birds
This may be a complicated diagnosis. The vomiting may have a simple reason such as inappropriate food or motion sickness. Other reasons are unclear from just looking at the bird and may require more invasive testing. The vet will need a full explanation of the incidences of regurgitation or vomiting. Know the kind of food that your bird eats.
Your bird will be physically examined. It is likely that the bird will have a blood test, and a serum biochemical panel. Samples may be taken of the feces or crop for culturing bacteria. Depending on symptoms, some birds may require an X-ray or other imaging. An endoscopy will look at the bird's esophagus, stomach and intestines.
Treatment of Vomiting in Birds
Treatment will depend upon the diagnosis. It is likely, however, that the vet will try to make the bird more comfortable by providing stomach medications that will lessen pain and soothe any type of raw feeling. If the vomiting was substantial, the bird may benefit from fluids. In the case of an infection, the bird will likely receive antibiotics. Depending on the bird's condition, the vet may choose to admit your bird for the night to watch for other symptoms.
Recovery of Vomiting in Birds
Adhere to the vet's recommendations. Typically, food will be withheld for a period of time. Medication may need to be administered to make the bird more comfortable. Make sure to follow the instructions for the medication. If the bird starts to vomit again, call the vet immediately. Keep the bird quiet and away from noise and other birds. Reduce all stressors.
Vomiting Questions and Advice from Veterinary Professionals
Dandelion
Budgie
2 Months
1 found helpful
Today i woke up and checked my blind budgie she seemed fine and i gave her water but after she drank she threw up a mucus-like vomit and made clicking noises. I gave her some medicine and fed her but she is very fluffy and her tail is bobbing with every breath
Add a comment to Dandelion's experience
Was this experience helpful?
Rosey
cockatiel
8 Years
0 found helpful
HELP! My 8yr old female, grey pied cockatiel I believe is egg bound, is throwing up water-like substance n acts like she hasnt slept in days. She gets plenty of love, crackers(ritz prefered), n millet snacks once every 2/3 weeks. Yesterday she was her usual, but today, she doesnt look good at all. The nearest aviary is about an hour away. Other sites suggest a pinch of sugar/drop of karo syrup or gatorade to help take stress off her heart n other organs. Is that safe? Please help. Thanks for ur time.
My 1 year old budgie is vomiting a lot an d I'm not sure what to do. I cannot afford a vet so someone please help...
Our umbrella cockatoo throws up his water after drinking but not his food. Became like this after he got car sick when we took him for a ride
My 7 year old cockatiel Mango is the exact same and just now she threw up, nearest aviary 90 mins away, is she ok now? what did u end up doing? im really freaking out i hope u reply !!!
Add a comment to Rosey's experience
Was this experience helpful?
Sunny
cockatiel
1 Year
0 found helpful
Has Symptoms
tail feathers shaking a lot
Help! My 1 yr old cockatiel i vomiting a liquid that looks like liquidised vet-farm pellets. is she possibly egg bound? she vomited/spat this morning the "liquidised pellets" I don't know what to do! She has also recently laid 6/7 eggs in two separate clutches that were one week a part. She was supposed to lay an egg this morning because she usually lays an egg on every alternate day. But besides that, she is her normal, happy self. (ps. she does not eat her veggies anymore)
If anyone an help, please do!
My pigeons are vomiting food past some days and one pigeon died due to it and other is loosing weight and remains aloof and lazy but all are eating food. I gave them lov 52, amoxcilin and polibean but still the issue persists. Please i beg u to help me out to save my pigeons. I am very new in it and vet couldn't do anything other than giving these medicines
Add a comment to Sunny's experience
Was this experience helpful?
Berry
cockatiel
4 Months
0 found helpful
My cockatiel had been vomiting and sleeping a lot, but randomly acting as his normal self. I've been searching all over for the differences between vomiting and regurgitation but he seems to be in the middle. He shakes his head from side to side violently(as they do when vomiting) but his vomit isn't as liquid as they say and there are also solid seeds being thrown around(like when regurgitating). The whole family is really worried if we should take him to the vet or not as there aren't many available. Do you have any idea as to what we should do?
My female budgie is doing exactly the same thing.she is vomiting whole grains.she also shakes her head violently .please help me out.
Hi, my parakeet is doing the exact same thing. Did you find out the cause?
Add a comment to Berry's experience
Was this experience helpful?
Alexander
Parrot
1 Month
0 found helpful
I have just gotten 4 baby parrots, most of them almost have all their feathers. I've been feeding them a formula for baby parrots but then, having run out of it, I went to buy another type of formula since they didn't have the same. The formula is in tune natural hand feeding formula. All seem to eat it just fine. I boil the water before I mix in with the food and even give it to them warm. Lately I've noticed Alexander, the smallest one, seems to vomit the food and sleeps more than any of the rest. I was wondering if it could be the change in food?
Add a comment to Alexander's experience
Was this experience helpful?
Roko
Budgie
8 Years
1 found helpful
Hello! My 8 years old parakeet is vomiting since yesterday some clear liquid. He's not eating, he only drinks water after he's vomiting, is lethargic, has fluffed up feathers and the white feathers on his head became yellow. I don't have any vet nearby and I'm desparate. Please tell me what to give him, what medicine should I buy. Thank you in advanced.
Did Roko get over hiss ailment or what happened and what did you do? My cockatiel is quite old (we have no idea as he's had several homes before ours) and was throwing up when I got home from work today. I have no idea what thou do for him as he's doing the same thing that you described. Help
Add a comment to Roko's experience
Was this experience helpful?
Icky
Society Finch
1 Year
0 found helpful
I have two society finches that love another and tried to constantly make nests but recently I noticed my female finch violently shaking her head and vomited. I got little worried and changed her water and food, but she's showing weakness and tiredness I kept an eye on her for quite some time and noticed she squeaks and shakes her head when she wakes up from her sleep. She's in the cage fluffed up near her companion. But I don't know what to do and it's about an hour drive to any vets since there isn't any in the area please help me save her.
Add a comment to Icky's experience
Was this experience helpful?
Mango
Lovebird
3 Years
0 found helpful
My lovebird mango she has never done this before but she was out of her cage and then she started to vomit flicking a bunch of indigested food and I am kinda worried can you help me?
Add a comment to Mango's experience
Was this experience helpful?
Pup
Umbrella Cockatoo
7 Years
-1 found helpful
Yesterday morning my 7 year old cockatoo (Pup) started throwing up his food I thought it was regurgitation because he still acted the same but he is still throwing up and his poop is a little black and with some slimy green liquid its usually more white and green some black. I am worried he got a pencil 3 days ago but he also could have got some bad noodles yesterday morning. just wondering if he needs medical attention he has been throwing up for 25 hours but not really drinking a lot of water. he did take a bath 2 days ago were he drank a lot of water and pooped till water came out but after that he ate and seemed fine till 12 hours ago now he just sits fluffed and throws everything back up not right away maybe an hour or so after eating he throws it back up.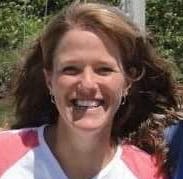 1611
Recommendations
Thank you for your email. I do think that he needs medical attention, and should probably seen today if he isn't keeping food or water down, and is lethargic. Whether is was the pencil, or the noodles, he is probably dehydrated and needs to be seen by your veterinarian to see what is happening with him and provide supportive care. I hope that he is okay.
Add a comment to Pup's experience
Was this experience helpful?
Rocky
Indian Ring-Necked Parakeet
3 Years
-2 found helpful
Took our female bird out of her cage @ 7;30pm after putting them in around 5 to settle em down, shortly after, within 5minutes she vomited up what smelt like mostly peanut butter which she has regularly. We have contacted our vet and set up an appointment, what level of concern would this be?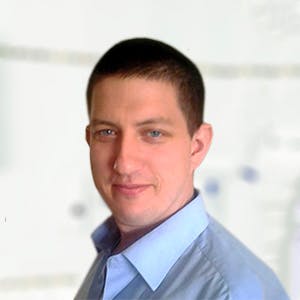 3320
Recommendations
Firstly we need to determine if it is vomit or regurgitation as regurgitation may be 'normal' behaviour. Vomiting in birds may be caused by infections, nutritional disorders, metabolic disorders, poisoning, obstructions, parasites among other causes; if you have an Avian Veterinarian near you it would be best to consult with them due to their unique physiology. Regards Dr Callum Turner DVM
2 days ago Parrot ate half of Dragonfruit and went ill. Diarrhea and Vomiting. Yesterday vomit was little refused compared to the day before yesterday. Diarrhea improved and looks normal. Vomiting lots of Mucus. Mucus bright as water. He eats well and drinks a lot. I try to stop giving him other foods but boiled white mashed rice. Unfortunately he can't digest anything right now. Visited two different Vet clinics. One prescribed Sucralfate 2ml 3times a day 1 hour before food. Second Prescription is Primperan 4ml 15minutes before food. Both told me to feed the medicine for 2 days and if it doesn't work then antibiotics such as Enfloxin must be prescribed. I have started giving Sucralfate, hoping for better results. Please advise whether if I shall continue or change his medications. Which type of food is good for the parrot in this condition as well.
Thank you
Add a comment to Rocky's experience
Was this experience helpful?
Barney
Macaw
18 Years
0 found helpful
Our 18 year old Buffons macaw is an active hearty eater but recently we have noticed he is vomiting early morning...no other time of day. He has no change in his activity level or eating foods and pattern and poop hasn't changed. We have an appointment with an Avian vet in 10 days but wonder what might be happening.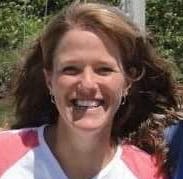 1611
Recommendations
Barney may have a bacterial or viral infection that is making him have this problem, or it may be a reaction to his food. It is good that you are having him seen for this, as birds often don't show signs of illness until that are quite sick, and catching things early with them is quite important.
Add a comment to Barney's experience
Was this experience helpful?
Cloud
Parakeet
1 Year
0 found helpful
I have 4 birds,and I left them all in the same cage today after their playtime of about 2 hours.all of them were acting like their usual happy and chit chatty selves playing,but I left and came back 2 hours later and and they were normal.Then I ate and came back and my parakeet named cloud all of the sudden was running about in the cage trying to regurgitate/vomit.I saw bobbing motions and side to side motion,and liquid over his beak and it seems to be like he got it on his head,and he is tired all of a sudden.Please help,I have no vets around me,they are hours and hours away from where I live and I take my parakeets lives very seriously,I love them all so much.How can I help my parakeet?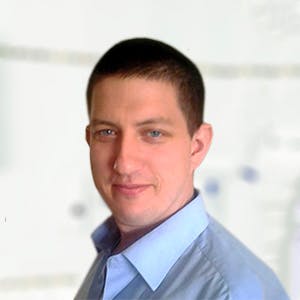 3320
Recommendations
There are various causes for vomiting or regurgitation in birds (sounds more like vomiting to me) which may include infections, nutritional deficiencies, metabolic diseases, obstructions, poisoning, stress among many other causes; i understand you don't have a Veterinarian nearby but it would be irresponsible for me to randomly recommend any specific treatment. Withhold food for a few hours and ensure that Cloud is eating but you may need to make the trip to a Veterinarian. Regards Dr Callum Turner DVM
Add a comment to Cloud's experience
Was this experience helpful?
Koka
Budgerigar
4 Years
0 found helpful
Hi, we have a female budgie which started regurgitating/vomiting food a few days ago. I read about bird vomiting but her behavior doesn't show other symptoms expected (lethargy, ruffled feathers, watery droppings...). She is very active, playful, responsive, has a good appetite, and generally looks healthy.

The strange behavior is this: While standing on the perch she starts "feeding" her right foot by regurgitating food onto it, and then immediately eats every piece of it back. This "ritual" repeats throughout the whole day.

I feel I should note that she is a mother of two chicks (of two clutches); the latest chick is 3 months old. We separated her from her mate and the chick when it was about a month old since she started preparing for a new clutch and became very aggressive towards the chick. As we couldn't afford to raise any more chicks due to apartment restrictions, we decided to leave her alone in her cage, since she is the only female bird.

So, she has been separated for about 2 months now. All the time, she displayed strong hormonal changes, using the paper towels for nesting, clutching on the floor, she even starts lifting her tail every time we approach her. We tried reducing sunlight, but without any effects.

We give all of our budgies high-quality specialized food, minerals, vitamins, cuttlebone, fresh water, and provide enough cage space. We didn't change food or mineral brands for some time. She doesn't have plastic toys in her cage. The only other significant change that occurred recently is hot weather.

Thank you in advance for your time and commitment. Best wishes!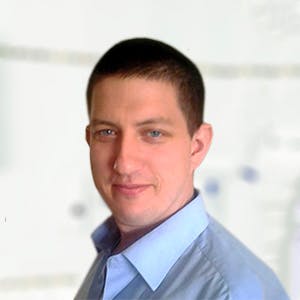 3320
Recommendations
It is very difficult to say what the cause is here and it seems more of a behavioural issue than a medical one, however I cannot say for certain without examining her. From your description, she seems quite healthy apart from this behaviour so I don't believe there is an immediate cause for concern; however if she is now alone in her cage without any toys, she may lack enrichment which may otherwise make for a happier bird. If this behaviour continues, you should find an Avian Veterinarian to give her a check to be on the safe side. Regards Dr Callum Turner DVM
Add a comment to Koka's experience
Was this experience helpful?
Echo
African Grey
5 Years
-1 found helpful
Has Symptoms
Throwing up Leaning agianst cage
I have had my Echo (African grey) for 3 months. The past couple of days I have noticed that she has been drinking way more water than usual and her cage is dirtier than usual with a bad odor. I called and made an apt with an avian vet for tomorrow at 2:00( was the only available apt) and before I left for work she started throwing up. And is not eating anything. I am Extremely worried about her.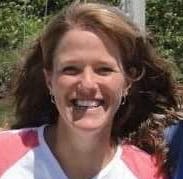 1611
Recommendations
I understand that you are worried about Echo - I think the best thing that you can do is have her seen by your avian veterinarian. Birds can be so sensitive, and typically when they start showing signs, it is best to pay attention. I hope that she is okay.
Add a comment to Echo's experience
Was this experience helpful?
Simba
African grey parrot
10 Weeks
0 found helpful
My Baby is 10 weeks old and suddenly started ignoring his feed since a week now but i try to make him eat forcefully. since past two days he started vomiting his feed and its been 44`Celsius temp. outdoors but he stays inside the house not directly under the fan. There's no legit vet around and i don't wanna lose/experiment on my bird with some quack. Kindly help me out what to do. Its his weaning time he often try some sunflower seeds, peanuts and other seeds. Kindly answer me with detailed description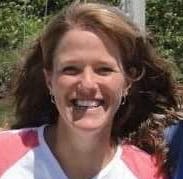 1611
Recommendations
Simba may be reacting to the heat, or there may be something wrong with him. Unfortunately, without examining him, I don't have any way to determine what might be going on with him. Even though there may not be a veterinairen near you that specializes in birds, there may be a veterinarian that is able to look at Simba, and will be able to give you a better idea after seeing him then I can over an email.
I have a female  parrot age 1 year today in the morning suddenly she started  moving her head up and down and started vomiting white colour liquid substance was coming out from her mouth today whole day she did not eat anything and was lazy tell is she have any problems
Add a comment to Simba's experience
Was this experience helpful?
Parker
Parrot
1 Month
0 found helpful
My parrot has been sleeping a lot for the past 2/3 days and when i checked on him today, is saw that he had vomited. Aside from that there are no other noticeable changes. What has happened to him? What should i do?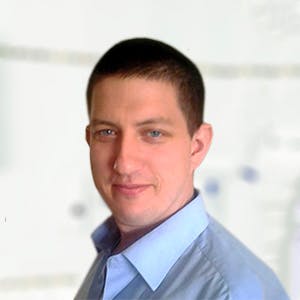 3320
Recommendations
Vomiting and regurgitation are not unusual for parrots and in some cases may be 'normal' behaviour; however if Parker is also lethargic it may be an indicator of another condition like an infection, obstruction, poisoning, nutritional deficiency among many other conditions. You should monitor Parker for the time being and visit an Avian Veterinarian for a thorough examination. Regards Dr Callum Turner DVM
Hi I have a Quaker parrot about 3 months old . Today I just noticed he doesn't want to eat and he just vomited . All he does is sleep and stays in one place I dnt know what happened . I need help I'm scared for my JoJo ...
My lovebird is regurgitating a lot frequently. He does seem to have healthy appetite. Why would he do this? Is it something he's eating? Unhappiness?
Add a comment to Parker's experience
Was this experience helpful?
Flappy
Budgerigar Budgerigars
4 Months
0 found helpful
Today, my budgie ate plastic wrapped wires and became ill quickly within 2 hours and vomited. It also had diarrhoea and became drowsy. What should I do? Is there any chance of recovery? And my other budgie stepped on the sick one. Why do they do that?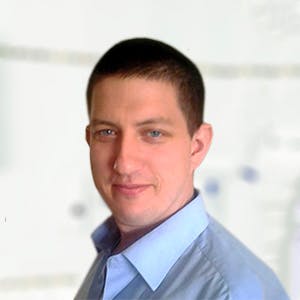 3320
Recommendations
Wires can get stuck in the crop or other parts of the tract which may lead to vomiting, loss of appetite, weight loss and puncture of the gastrointestinal tract. You should visit a Veterinarian to check Flappy over and to make sure that there are no wires which are stuck in the crop or anywhere else. Regards Dr Callum Turner DVM
My parrot had eaten a piece of oily stuffed food (kachori ) and after eating that it starts vomiting .. when ever my parrot vomits it drink water and then again vomit and become so weak .. what should i do ? What happend to my pet ?
Please help sir my parrots age 4 years he regularly vomiting when eat medicine okk but after 1 yaa 2 hours again do please help me
We have bought 2 of our baby parrots a few days ago. They are about 1 week and a half old. So i woke up in the next morning to feed them but what i saw was awful!
one of them has vomited a lot and had diarrhoea and became really weak. I don't know if i should feed him now, i'm scared he can throw up again...
Add a comment to Flappy's experience
Was this experience helpful?
Parrot
wild parrot
2 Weeks
-1 found helpful
We've rescued a baby parrot which fell down near the canal.It might be a week old or so.From 2days it is not feeling comfortable it can't lift its left leg.We took it to a veterinary hospital near us and the doctor gave some medicine(Multidec drops, Hifenac tab) and told to give it twice a day.We gave the medicine today morning and gave grapes to eat.From evening onwards it started vomiting.Don't know what is happening.Please tell me what we have to do and how to take care of it.(Don't know its breed as we rescued it near the canal).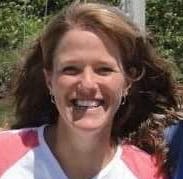 1611
Recommendations
Thank you for your email. Without examining the parrot, I can't really tell what might be going on, especially since you know so little about it's history. Since it is such a young bird, it would be best to have it rechecked by your veterinarian, as the vomiting is a new occurrence. It may be secondary to the medications, but it may be a larger problem. I hope that the baby pulls through and lives a long and healthy life!
I have a female  parrot age 1 year today in the morning suddenly she started  moving her head up and down and started vomiting white colour liquid substance was coming out from her mouth today whole day she did not eat anything and was lazy tell is she have any problems
My baby alexandrine age of more then one month is vomiting from last 2 days
I am giving them cerelac and oflomac m syrup
But they again vomit
Please suggest me medicine and diet
Thank you
Add a comment to Parrot's experience
Was this experience helpful?
Alexandrian Baby Parrot
baby mix
1 Month
-1 found helpful
Hi, My Alexandrian Baby Parrot age 45 Days she/he Vomiting after eating. i give feed with hand. she/he don't want want eating.. when i force for eating and after eat about 1 min she/he vomiting. one ting i am using only water and she/he also vomiting ....

Please Help me... i don't know what should i need to do? Please give me a suggestion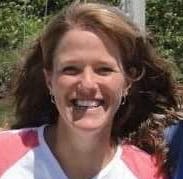 1611
Recommendations
Thank you for your email. Without examining your baby parrot, I can't determine what might be going on with the bird - since it is such young bird, it would be best to have it examined by a veterinarian, as they will be able to see the bird, determine what might be going on, and recommend any appropriate therapy. I hope that all goes well.
what is the emergency treatment
Add a comment to Alexandrian Baby Parrot's experience
Was this experience helpful?
Safira
Dove
4 Months
1 found helpful
Has Symptoms
Lethargy, not eating food
My dove is vomiting since morning. It looks forceful and after a 4 or five times it's just Water both in its droppings and vomit. It looks as if it's not able to keep in even Water. There is no vet near our place. Please suggest any first aid I can do at home before I take it to vet tomorrow.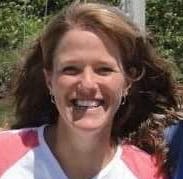 1611
Recommendations
Thank you for your email. Unfortunately there really isn't a home remedy if she isn't able to keep water down. She may need supportive care in addition to an examination by your veterinarian to determine what might be going on with her and that treatment she may need. It would be best to get her in to see your veterinarian as soon as possible.
Add a comment to Safira's experience
Was this experience helpful?
luke
Zebra Finch
2 Months
0 found helpful
hi my baby zebra finch is handfed he almost fully eats on his own now but a few hours agoat his bed time he vomited i believe all the formula an now look lethargic and weak i dont understand why he looked fine today a few hours ago i tried to give him water but he wouldnt open his mouth like he normally does so he barely swalloed any im taking him to the vet first thing in the morning but what should i do till then ?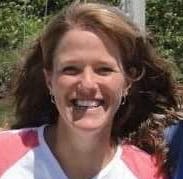 1611
Recommendations
Thank you for your email. There isn't really anything that you can do at home for him if he isn't swallowing and is lethargic. He may need to be seen at an emergency veterinarian if your veterinarian isn't open for a few hours. Typically birds don't show signs of sickness until they are quite ill, so it may be best to have him seen tonight. I hope that he is okay.
Add a comment to luke's experience
Was this experience helpful?
Uno
Parakeet
3 Years
0 found helpful
Received an essential oil diffuser as a gift, and without even thinking about it, diffused some oils today (unknowingly for longer than the recommended time), no where near the birds' cage. About 8 hours after diffusing the oils, my parakeet, Uno was looking very ruffled and began vomiting continuously, vigorously shaking his head, and vomited probably 5 times. It was around bed time then so we decided to just go ahead and put them to bed. After getting really nervous and doing some research I pretty quickly decided that it must've been the essential oils that I diffused that caused this reaction; is this illness over with his vomiting? Or will it continue to get worse/ will he die? We have another parakeet in the same cage who was not reacting but is it possible she could be affected as well?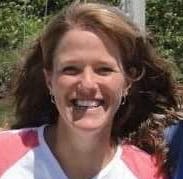 1611
Recommendations
Thank you for contacting us about Uno. Birds are very sensitive to airborne irritants, and can show long term signs from irritation to their lungs. Without examining him, I can't determine whether he will continue to be ill or if time will help diffuse the irritant from his lungs. It would be best if the two birds were both seen by your veterinarian, as they can listen to their lungs, determine if that is the source of the problem or if something else is going on, and get them started on treatment if necessary. I hope that they are both okay.
Add a comment to Uno's experience
Was this experience helpful?