What are Xanthomas?
Although most xanthomas are benign (non-cancerous), it is possible that some may become cancerous if not caught and treated in a timely matter. Most often, they are found on body parts that protrude such as wing tips, but also have been found in areas that are chronically irritated. Although there is no proven cause, it is suggested that a special diet high in vitamin A is helpful in mild cases. However, since the masses are vascular, they will sometimes require surgery or amputation, depending on the location.
An xanthoma is a mass or thickened area of the skin which is orange-yellow in color and dimpled like an orange. They are clumps of cholesterol combined with lipids (fat) that are most often found in female budgies and cockatiels, but can be found in any breed or sex of bird. You will commonly find xanthomas around the vent, between the legs, in the abdomen, breast, or wing tips. It is a serious condition that damages the tissues where the xanthoma is found because if it is not found and treated, the xanthoma will grow and spread, ulcerating as it goes. Sometimes they are found in the eyes, creating lesions on the retina and pupillary membrane. This causes vision trouble and may even lead to blindness.
Symptoms of Xanthomas in Birds
Depending on what type of xanthoma your bird has, and how far advanced it is when you found it, the symptoms will vary quite a bit.
Yellow or orange-yellow mass
Ulceration
Thickening of the skin
Loss of feathers
Inability to fly
Types
Cutaneous xanthomas are the most common and present as nodules or lesions anywhere on (or under) the skin
Optical xanthomas occur in the eye of your bird and spread from there
Internal xanthomas (rare) are those found on the internal organs such as the intestines, liver, or kidney
Top
Causes of Xanthomas in Birds
No one really knows what causes xanthoma, but the most common reasons found have been:
Diet high in fat
Pancreatitis
Hyperlipidemia
Endocrine disorders such as hyperadrenocorticism, hypothyroidism, and diabetes mellitus.
Drugs
Metabolism issues
Lipid metabolism disorders
Prior injury
Cysts or other tumors
Top
Diagnosis of Xanthomas in Birds
The physical examination is very important with xanthomas to determine how many there are and how far they have spread before deciding how to proceed. The veterinarian will do a complete physical work up to check vital signs, and palpate and auscultate the body. Cytology will show cholesterol clefts, increased lipids, multinucleated giant cells, and vacuolated macrophages. The complete blood count (CBC) and biochemical analysis may show increased white blood cells but will usually be unremarkable otherwise.
Radiographs (x-rays) will be used to scan the areas affected to see how much the xanthomas have spread. The rest of the body will be x-rayed as well to be sure the disease has not moved to involve other areas including the heart, lungs, pancreas, and thyroid. The xanthomas show up well with imaging. In addition, the veterinarian may decide to do an ultrasound to get a more detailed view of the area.
Top
Treatment of Xanthomas in Birds
Treating the xanthoma is pretty straightforward and will include surgical and medical therapy. Some of the most common choices are surgical resection, amputation, and medication. There are also many less common choices such as a special diet high in vitamin A, massage therapy, radiation, and herbal supplements.
Surgery
Surgical excision of the xanthoma is possible in most cases as long as it is not too large. This procedure is done by removing the xanthoma and a portion of the tissue around the area. If a wing xanthoma has spread or is too large to remove, the veterinarian will amputate the tip or the entire wing. A xanthoma that is too large on any other part of the body can usually be treated with cryotherapy to remove the tissue.
Medications
Antibiotics, corticosteroids, and pain medication will be given as needed.
Special Diet
According to many experts, providing your bird with a low-fat diet of pellets, vegetables, and fruits supplemented with vitamin A drops can reduce the size of xanthomas.
Massage Therapy
This is a fairly new therapy for xanthomas, but there has been some success in some birds. The veterinarian will prescribe an antibiotic cream such as Gentamicin which you will massage into your bird's xanthoma and other affected tissues several times a day.
Radiation
In some rare cases, irradiating the margin with a probe can control the spread if the xanthoma is inoperable.
Herbal Supplements
Similar to human use, herbal supplements have been proposed to work for some ailments such as this one. Xanthomas seem to respond to ginseng, which is an herbal supplement that is reported to decrease cholesterol. Another herbal remedy is Emeraid, which is a nutritional supplement used by many veterinarians for their critical patients.
Top
Worried about the cost of Xanthomas treatment?
Pet Insurance covers the cost of many common pet health conditions. Prepare for the unexpected by getting a quote from top pet insurance providers.
Recovery of Xanthomas in Birds
Xanthomas are not fatal, but can cause serious pain and deformity in birds if not treated. Also, some xanthomas may progress into malignant tumors, so it is best to treat xanthomas as soon as they are noticed. If treated as instructed, your bird should be fine in a few weeks.
Top
Xanthomas Questions and Advice from Veterinary Professionals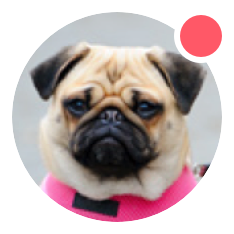 Need pet insurance?