What is Yeast Infection?
There are two types of yeast infection; acute, which is sudden and moves fast, and chronic, which happens over a long period of time. It is difficult to treat yeast infections in birds because of the close contact of large flocks and since the route of transmission is through bird droppings, which are everywhere.
Yeast infection, or candidiasis is an extremely dangerous fungal infection that birds get secondary to an infection or disorder of the crop or from antibiotic treatment. This illness affects young birds, geese, ducks, ibis, quails, turkeys, ostriches, canaries, finches, budgies, and other psittacines. Birds that have systemic diseases such as avian chlamydiosis and mycobacteriosis are more susceptible to yeast infection as well. However, this infection can be found in a bird of any age, breed, or sex. Since this is such a highly contagious fungus, yeast infections almost always affect all chicks in the clutch and will spread rapidly throughout the flock. Some of the symptoms it produces include diarrhea and regurgitation, progressing to chronic wasting and death.
Book First Walk Free!
Symptoms of Yeast Infection in Birds
This infection is almost always chronic and does not usually show symptoms until long after it has begun. However, over a period of 12-18 months you may notice certain gradual changes in your bird. In acute cases, the signs will come on quickly and be fatal within 24 hours. Some of these signs include:
Lack of appetite
Weight loss
Regurgitation
Ruffled feathers
Crop stasis (slow digestion, swollen crop)
Listlessness
Agitation
Diarrhea
Depression
White throat
Plaques in mouth (usually white or red)
Types
Chronic cases are gradual and more common in all other birds
Acute cases are most often seen in parakeets (budgerigars) and are commonly fatal within 12-24 hours
Causes of Yeast Infection in Birds
The cause of yeast infections in birds is Macrorhabdus ornithogaster, which is fungi that attacks the gastrointestinal system. This fungus colonizes the digestive tract (proventriculus) and elevates the pH to alter the stomach and disrupt the koilin layer. Koilin is a combination of carbohydrates and proteins that is secreted by the mucosal glands. Without this product, the gizzard is left unprotected and cannot aid in digestion as it should.
Diagnosis of Yeast Infection in Birds
Because this infection spreads so fast and the symptoms are so slow, you will probably not notice the condition until your whole flock is infected. In these situations, it is best to have the veterinarian come to you rather than taking one or more of your sick birds to the office where it may spread the infection. However, you should call your veterinarian for advice on what is best. Yeast infections can be found in feces specimens or periventricular scrapings stained with Wright, Diff-Quik, Leishman, or Giemsa preparations. Barium sulfate contrast x-rays will show a sandglass shaped retraction between the gizzard and the crop.
A serum chemistry test can check the values of many different types of chemicals, but the most common in birds include uric acid, total protein, calcium, phosphorus, glucose, aspartate transaminase (AST), and bile acids. A complete blood count (CBC) is used to determine the amounts of red blood cells, white blood cells, platelets, and reticulocytes in the blood. Using these tests, the veterinarian will be looking for signs of thrombocytosis, basophilia, monocytosis, and lymphocytosis.
Treatment of Yeast Infection in Birds
Unfortunately, it can be very difficult to treat yeast infections in birds because the fungi are able to build up a resistance to the antifungal medication fairly quick. The amount of time that it takes to treat the infections, which is approximately four to six weeks, give the organisms time to become resistant in many cases.
Medications
Some of the drugs used in treating yeast infections include itraconazole, fluconazole, ketoconazole, flucytosine, and nystatin. These are usually given orally with an epigastric tube leading down your bird's throat to the stomach. The medication must be given two times per day for 30 to 45 days. In cases of oral or topical infections, a cream or ointment of amphotericin can be used. The drugs used may need to be changed if one stops working during treatment or if it goes away and comes back.
Recovery of Yeast Infection in Birds
Treating a large flock is not usually successful, but it is possible to do by using 10 milligrams of chlorhexidine per gallon of water for three weeks. The prognosis is guarded due to the length of time it takes for symptoms to be noticed. By the time it is noticed, it has usually done permanent damage to the gastrointestinal system and has spread to the rest of the flock. Your best hope is to get treatment as soon as you suspect a yeast infection.
Yeast Infection Questions and Advice from Veterinary Professionals
coco
ringneck
2 Months
0 found helpful
Has Symptoms
quite,no motion,throwing up,
Hi. I have had a ringneck and was two months old , It showed no signs of it being sick. One morning when we woke up we noticed that he was in one place and did not move and his eyes was half open. He was still on porridge and we fed him thereafter. With two hours he threw up and died.
I did see a small white ball on the inside of his mouth about a week before he died but it seemed normal. I just want closure as to what went wrong before I get another one because this one was our baby at home. I just don't want to make the same mistakes.
Add a comment to coco's experience
Was this experience helpful?
Jerry
Alexanderine parrot
2 Years
0 found helpful
Medication Used
Skinheal and bevon and cefadrox drop
I have an alexanderine parrot he was very active and fine but days ago I found a wounds under his left wing and his thies it seems red and all the feathers on that side are removing and it seems to be spreading. I visited a vet a day before yesterday he just prescribed some medicine and a spray (skinheal) but my parrot is not talking not eating and become totally inactive and become sleepy everytime not joyful as usual. I am very worried about his condition.. Plz help me sir. Iam not sure what is the cause.. Plz tell me some way to cure him quickly.. I can't see him like this.. Is this disease harmful for him??
Add a comment to Jerry's experience
Was this experience helpful?
Vinch
Cockatiel Species
< 1 year
1 found helpful
Hello Doctor,

I have a cockatiel and he has been plucking his feathers continually for weeks now. I took him to the vet some weeks back and they gave me an ointment called Surfaz-Nz to put on the places where he had plucked too much. However, it did not work. Yesterday I noticed he was sleeping more than usual at the bottom of the cage. I again took him to his vet and they gave me a powder and two pills to crush and administer to him. I had to dissolve it in 5ml of water and give 1ml daily for 5 days. However, this morning I noticed two white spots on his head top and he continually is rubbing his head everywhere he can. He is today again sleeping on his perch and not very active and joyful as usual. Can you please tell me what to do as I am very worried regarding his conditions.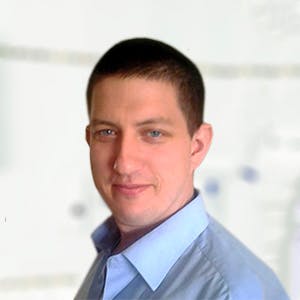 3320
Recommendations
Common causes for feather plucking include boredom, fungal infections, parasites, nutritional deficiencies among other causes; it is important that Vinch is fed a complete diet and is suitable for him. It would be best to find an Avian Veterinarian (Specialist) to take a look at Vinch as I am not sure what the specific cause is but I am suspecting a fungal infection. Regards Dr Callum Turner DVM
Add a comment to Vinch's experience
Was this experience helpful?
Chirpy
Budgerigar
10 Years
1 found helpful
Hello doctor, my female budgie 10 years of age started pooping undigested seed(1-2 per dropping intermittently) since yesterday. Her droppings are olive green of normal size and texture with urates in the centre. Urine content is normal. Her apatite is normal and she is chirping and playful, although she is stretching her neck and yawning(indicative of regurgitation?). I am giving her apple cider vinegar in water as I've read its great against yeast.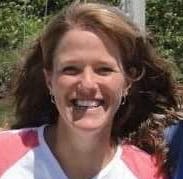 1611
Recommendations
Chirpy may be having some dietary upset, whether it is age related or nutritional. Since I can't examine her, it would be a good idea to have her seen by a veterinarian who can look at birds, and take a stool sample that they can examine as well. Birds often don't show signs of illness until they are quite ill, so any change in health status should be taken seriously.
Add a comment to Chirpy's experience
Was this experience helpful?
Tiko
Budgerigar
2 Years
0 found helpful
Hello,

I have a female budgie who has been regurgitating undigested seed all over the floor and her head for several months now. She has been eating normally but she has lost a great amount of weight since her last yearly check up. (She was 28-29 grams before.)
She was just taken to the vet yesterday and she is only 22 grams now. The vet says that he doesn't know why she is regurgitating because she is still eating normally, but that she is super underweight. He suspected that she probably had a bacterial infection and prescribed her with antibiotics for two weeks. But, I have read online that when budgies eat normally but still have weight loss, they have yeast infection.

She started to show these symptoms when my male budgie who is arond the same age as her started to try to mate with her. She always looks very frazzled after he attacks her.
I tried seperating them but they kept on calling for eachother. But, one thing that I know for sure is that she definitely feels stressed out when he attacks her, but only feels safe when she's with another budgie. I don't know what to do.

Ever since then, she has regurgitated seed everywhere every single day, lost a lot of weight, has stopped chirping, started to sleep continously throughout the day, and have puffed feathers. She still flies around my house with my male budgie, who is perfectly healthy and well, though. I'm very worried though because the vet said that once a budgie is under 20 grams, there is not much hope anymore.

I'm wondering if she possibly has yeast infection? If she does, how would I be able to make sure that she actually has it so that she can get treated?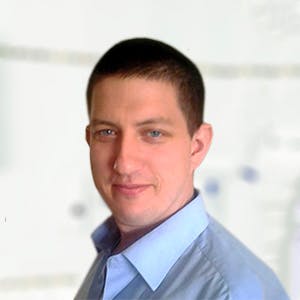 3320
Recommendations
Bacterial infection of the crop would result in regurgitation, in my experience these are typically bacterial infections which respond well to antibiotics; however fungal infections may occur. Ideally in severe sick birds, a sample is taken using a crop wash technique before treatment starts so that the bacteria or fungus can be identified with treatment being adjusted if necessary when the results come back. Regards Dr Callum Turner DVM
Add a comment to Tiko's experience
Was this experience helpful?
Byers
Yellow-Rumped Warbler
Unknown
1 found helpful
Has Symptoms
Cannot/Does not stand on her own
The bird I have is a wild bird. I brought her into my room after I found her outside in the freezing rain. I wash my hands before and after I have contact with her. I have grown attached to her and I do not have the money to buy medicine or to go see a vet.

She was perfectly fine the day before, but now she's salivating excessively. She use to fly around and play with things on my desk and eat and drink normally, but now she sits in one spot and does not move, eat or drink. And when I hold her in my hand she does not stand on her feet.

Is there something I could do for her that does not require medicine or veterinary help?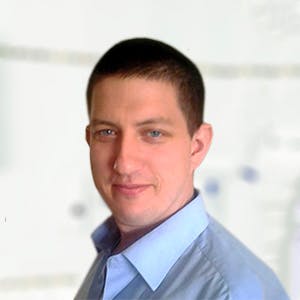 3320
Recommendations
It sounds like a yeast infection, but without an examination I cannot say for sure; there are various products available in pet shops but these vary according to your location. Apart from that, you should ensure that Byers has a balanced diet suitable for the species. Regards Dr Callum Turner DVM
Are there any treatments for yeast infections in parrots ?
Add a comment to Byers's experience
Was this experience helpful?
Gizmo
Alexandrine parrot
2 Years
0 found helpful
Hello,
I have a two year old alexandrine parrot, he was recently adopted and has been showing signs in he past few days that he his much quieter and does not like to leave his perch at all.
This evening I have noticed that he is salvating and I have heard this could be from a yeast infection.
I am very worried and would like your best advise please.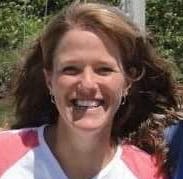 1611
Recommendations
It would be best to have Gizmo seen by a veterinarian, as I cannot examine him or determine what might be going on. If you are noticing a change in his behavior and the salivating, he may have a problem that needs treatment. I hope that he is okay.
Add a comment to Gizmo's experience
Was this experience helpful?
Harley
Cockatiel Species
8 Years
1 found helpful
Has Symptoms
Undigested millet in stool
My 8 year old female cockatiel started having undigested millet in her droppings yesterday morning. Nothing has changed in either her environment or diet (half mixed seed + half pellet + some scrambled egg, boiled rice, and finely chopped greens), she still has a healthy appetite, and although she has lost quite a few feathers due to spring arriving, they are growing back quickly and in a healthy manner. Her stool still contains urine and feces of normal coloration but is a little more watery than usual. However, this seems to happen every time the weather changes drastically and we've been having cold snaps in my area this week. Her personality is still inquisitive and friendly as well.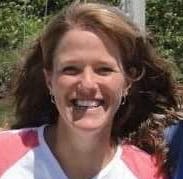 1611
Recommendations
If Harley is otherwise normal, you may be able to monitor her health, and stools for any other changes. It may be a good idea to buy a new bag of mixed seeds to see if there was a change in the quality with the bag that you bought. If her signs continue, it would be a good idea to have her seen by a veterinarian to have a stool analysis and make sure that she isn't having any underlying problems. I hope that all goes well for her.
Thank you for the advice, Dr. King. It does seem to have been a poor quality seed. I've switched to using the Nutriberries pellet/seed mix instead of the 100% seed formula she used to eat, and saw Harley's digestive health improve within 24 hours. I've been trying to ween her off of a pure seed diet since I rescued her, but Lafeber is the first brand of pellets she's ever eaten. I highly recommend it to anyone who wants to improve their bird's diet and digestion.
Add a comment to Harley's experience
Was this experience helpful?
Sky
Budgerigar Budgerigars
7 Months
0 found helpful
Has Symptoms
Scratching neck with foot
I have a small budgie and she is constantly yawning (about 9 times in a row). She is also scratching her neck with her foot while yawning. I read this means she has yeast infection somewhere. Can you confirm?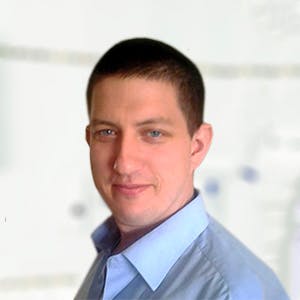 3320
Recommendations
Budgies may yawn for a variety of reasons including the same reasons as humans; however, it may also be an indicator of foreign objects, infections, parasites and other issues. If Sky is scratching at her neck, I would be concerned about a possible foreign object; but without examining Sky I cannot give you any specific indication. Regards Dr Callum Turner DVM
Add a comment to Sky's experience
Was this experience helpful?