What is Carcinoid Cancer?
Neuroendocrine tumors, or NETs, are abnormal growths of the tissue. They develop from endocrine and nervous system cells and many of them prove to be cancerous. Carcinoid tumors are neuroendocrine tumors usually found within the lining of the stomach and intestine. These tumors release serotonin, peptides, chemical compounds, and histamine and cause contraction of the tissues. 
When the tissues contract within the gastrointestinal tract, the symptoms occur and can be quite noticeable. In order to deal with this type of aggressive cancer in the early stages, regular veterinarian visits are recommended and being aware of your dog and the signs is also important. These types of tumors are rare and usually found in middle-aged to older dogs.
Carcinoid cancer in dogs is made up of neuroendocrine tumors usually found in the gastrointestinal tract. This type of cancer is less common than other cancerous tumors.
Carcinoid Cancer Average Cost
From 367 quotes ranging from $50 - $2,000
Symptoms of Carcinoid Cancer in Dogs
Carcinoids tumors in dogs are more commonly found in the gastrointestinal tract; therefore, symptoms of an upset stomach are likely to occur. Other carcinoid tumors may also be found in other organs, but they are not as common. Symptoms include:
Constipation
Weight loss
Unwillingness to eat
Vomiting
Types
At first, carcinoid tumors can be confused with other cancerous tumors. Other types of cancer are found in similar organs. Although carcinoid tumors are usually found in the gastrointestinal tract, specific organs can include:
Lungs
Liver
Stomach
Small intestine
Colon
Gallbladder
Top
Causes of Carcinoid Cancer in Dogs
As with many types of cancer, researchers have not found a definite cause of carcinoid tumors. In studies, conclusions have been reached that link carcinoid tumors in dogs to the following:
Radiation
Various chemicals
Infections
Hormones
Genetics
Top
Diagnosis of Carcinoid Cancer in Dogs
The veterinarian will use a variety of methods to diagnose carcinoid tumors. The veterinarian will perform tests such as a urinalysis, complete blood work, biochemical tests, an ultrasound or other type of imaging process, and electron microscopy. All of these tests will allow the veterinarian to give you a more clear diagnosis of the cancer. 
This tests will also show not only where the tumor is located, but if the cancer has spread, or metastasized. Knowing this will let the veterinarian decide what treatment options are available, if any. Treatment options are limited with this type of cancer, and the veterinarian will do all he can to be sure what can be tried to help your companion.
The veterinarian may perform these tests to determine if the dog has cancer, but in reality, the one test that will differentiate between another type of cancer and carcinoids is a biopsy of a sample of the tissue from the affected area.
Top
Treatment of Carcinoid Cancer in Dogs
Unfortunately with carcinoid cancer in dogs, the only option is surgery. If the veterinarian is able to remove the tumor located in the muscle lining, then the dog may become quite well again. There is no "cure" for cancer, but the removal of the tumor will give your dog more time to enjoy life if he goes into remission. In cases where there is an obstruction, the doctor may be able to remove part of the tumor to clear up the blockage if the whole tumor cannot be removed.
Research is currently being done on modern and effective treatment options for carcinoid cancer in dogs. Every dog is different, and for those with carcinoid tumors the options will vary. It depends on the size of the tumor and if it has metastasized, as well as the aggressiveness of his cancer. Your veterinarian will tell you of any other treatment options for this type of cancer.
Top
Worried about the cost of Carcinoid Cancer treatment?
Pet Insurance covers the cost of many common pet health conditions. Prepare for the unexpected by getting a quote from top pet insurance providers.
Recovery of Carcinoid Cancer in Dogs
Routine veterinarian visits are necessary to keep abreast on the prognosis of your companion. If the tumor was not able to be removed, then blood tests will be given to check the state of the cancer and if it has metastasized. 
Your veterinarian will give you instructions and advice for caring for your loved one during this time. Even if the cancer has spread, the veterinarian will give you what your companion needs to remain as comfortable as possible. 
If there is nothing else to be done for the dog, your veterinarian can also assist in euthanization of your pet. Much discussion about this option will be needed, and your veterinarian will help you make the decisions by giving you all of the options possible so your fur baby will not suffer.
Top
Carcinoid Cancer Average Cost
From 367 quotes ranging from $50 - $2,000
Top
Carcinoid Cancer Questions and Advice from Veterinary Professionals
Carcinoid Cancer Average Cost
From 367 quotes ranging from $50 - $2,000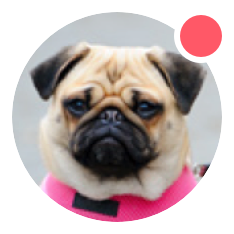 Need pet insurance?