What is Whitmore's Disease?
Whitmore's disease is named after Major Alfred Whitmore, an English doctor who identified the bacterium Burkholderia pseudomallei in 1911.  The disease can be found in Asia, Australia, India and the south Pacific.  There are more incidents of Whitmore's disease in rainy seasons.  The incubation of the disease may take days, months and even years after exposure to the bacterium. There have been isolated cases of the disease in South America and in Arizona, Hawaii, Georgia, Ohio and California in the USA.
In the United States, Burkholderia pseudomallei has been classified as a category B priority pathogen by the National Institutes of Health and the Center for Disease Control and Prevention (CDC). Category B diseases are the second highest priority organisms agents classified as pathogenic threats to the USA.
Whitmore disease is an infectious illness caused by the bacterium Burkholderia pseudomallei.  Whitmore disease is also referred to as melioidosis.  Melioidosis is a zoonotic bacterial disease, which means that both people and animals can be infected by the bacterium.
Symptoms of Whitmore's Disease in Dogs
Symptoms of Whitmore's disease may include:
Localized Infection
Swelling
Fever
Ulceration
Abscess
Pulmonary Infection
Cough
High Fever
Loss of appetite 
Pneumonia
Bloodstream Infection
Abdominal pain
Respiratory distress
Stiffness - joint pain
Lameness
Disorientation
Disseminated Infection (infections spread through the body)
Fever 
Seizures 
Abscesses
Lesions - containing pus
Weight loss
Pain
Asymptomatic
The infected dog shows no symptoms to the disease
Types
The bacteria infection can be classified as a:
Localized infection
Pulmonary infection
Bloodstream infection
Disseminated infection
Inactive
Causes of Whitmore's Disease in Dogs
Whitmore's disease is caused by the bacterium Burkholderia pseudomallei.  The bacterium can be spread by:
Direct contact with contaminated soil, especially if the dog has any abrasions or cuts on his paws.
Drinking contaminated water
Inhalation of contaminated water droplets or dust
Interaction with an infected dog or other infected animal
Close contact with an infected human
Dog ingests an animal infected with the disease (infected bird or rodent)
Exposure to the bacterium through a contaminated object (shoes carrying contaminated soil, surgical equipment, toys)
Diagnosis of Whitmore's Disease in Dogs
The veterinarian will want to go over your pet's recent medical history.  He may want to know if your dog is up to date on his vaccinations, heartworm medication and flea/tick preventative.  The veterinarian will want to know what specific symptoms you have observed and the timeline of when they began. It is important to let the veterinarian if you have recently traveled outside of the USA.  The doctor will perform a physical examination, which may include taking the patient's temperature, weight, vitals and listening to his lungs.
The veterinary caregiver may recommend taking chest x-rays and having a complete blood count, serum chemistry panel and a polymerase chain reaction test (PCR). He may also suggest an Ashdown culture medium of the lesion pus or exudate.  This culture can isolate and identify the Burkholderia pseudomallei bacterium.  The specimen will need to be incubated for a minimum of 96 hours.  If your dog is severely ill, the veterinarian may suggest having him hospitalized.  This way your companion can receive intensive care 24 hours a day.
Treatment of Whitmore's Disease in Dogs
If your dog is diagnosed with Whitmore's disease he should be kept isolated from other animals.  This disease is resistant to many antibiotics; therefore, a combination of medications are usually administered. Antibiotics such as chloramphenicol, co-trimoxazole, doxycycline or amoxicillin are commonly prescribed to canines with Whitmore's disease. Skin lesions will be cleaned and treated with topical antibiotics. The patient will need to wear an E-collar so he does not lick or bite at the abscesses or lesions. Pain medication may also be administered. The person caring for your dog will need to use gloves, mask and protective clothing while the disease is active. If your pet does not respond to prolonged antibiotic treatment the veterinarian may suggest euthanasia.
Worried about the cost of treating your pet's symptoms?
Pet Insurance covers the cost of many common pet health conditions. Prepare for the unexpected by getting a quote from top pet insurance providers.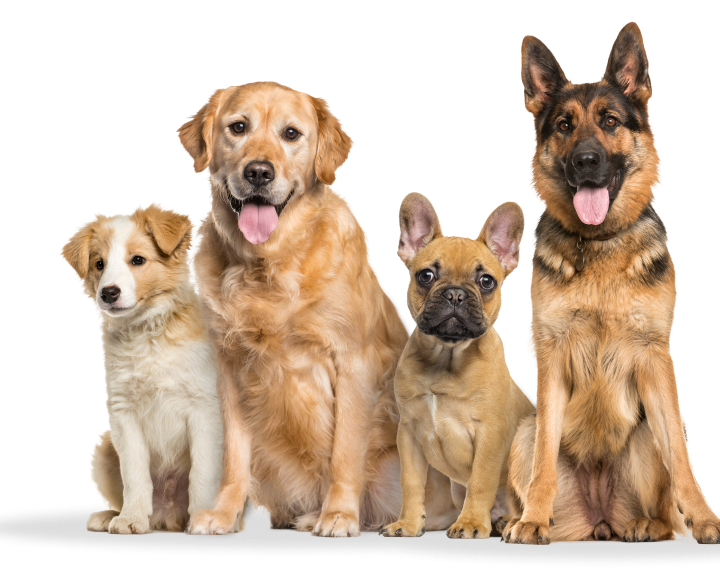 Recovery of Whitmore's Disease in Dogs
The recovery from Whitmore's disease has a guarded prognosis. A dog recovering from the disease will need regular follow up visits to monitor his progress.  The disease can reoccur and become active again. Therefore, the doctor will want to retake a culture periodically. If your pet is diagnosed with Whitmore's disease you should be seen by a physician as soon as possible.  Whitmore's disease is zoonotic; you may be infected by the bacterium.   When traveling abroad, it is important not to let your pet play near stagnant waters or be allowed to run loose in flooded areas. There is currently no vaccination for Whitmore's disease.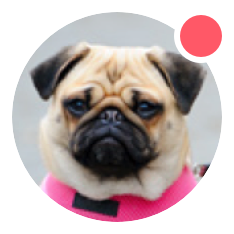 Need pet insurance?