What is Accumulation of Fluid in the Abdomen?
Accumulation of fluid in the abdomen of ferrets is also known as abdominal effusion or by its medical term, ascites. Ascites can affect any ferret, no matter the age or gender. Accumulation of fluid in the abdomen can cause a number of symptoms such as loss of appetite, abdominal discomfort, and weight gain. The underlying cause of these symptoms can be due to problems in the veins, heart, kidneys and intestines. Therefore, a proper diagnosis from a licensed veterinarian is essential to properly treat your ferret's condition.
Book First Walk Free!
Symptoms of Accumulation of Fluid in the Abdomen in Ferrets
Due to the fact that ascites can be caused by a variety of health issues, the symptoms associated with this condition can be associated with the immune system, lymph nodes, renal system (bladder and kidneys), gastrointestinal system (stomach and intestines), and cardiovascular (heart) system.
Symptoms of accumulation of fluid in the abdomen that ferrets owners should look for include the following:
Abdominal discomfort
Pain upon handling
Bloated appearance
Abdominal distention
Loss of appetite
Inability to eat
Incoordination
Unsteady gait
Fatigue
Lethargy
Weight gain
Causes of Accumulation of Fluid in the Abdomen in Ferrets
Accumulation of fluid in the abdomen of ferrets can be caused by several primary health conditions. The obstruction of the veins of valves in the heart is a common reason fluids builds up in the abdominal cavity of ferrets. It is especially true when the vena cava, the vein that circulates blood from the heart to the rest of the body, is blocked by a clot. A clot could form due to improper diet, lack of exercise or an abnormality in the ferret's blood, but a blood clot is not the only known cause for accumulation of fluid in the abdomen of ferrets. An imbalance in the mammal's electrolytes, such as salts and potassium, can be a common cause for ascites. Additional causes include the following:
Peritonitis, commonly identified as an inflammation of the inner wall of the abdomen.
Disease of the kidneys
Gastrointestinal disease
Cardiomyopathy
Chronic failure of the heart
Diagnosis of Accumulation of Fluid in the Abdomen in Ferrets
The diagnosis of ascites in ferrets begins with careful physical examination conducted by the veterinarian. Your pet's doctor will listen to the heart and lungs, tapping on the abdomen in addition to the chest for suggestive clinical signs of fluid buildup. A definitive diagnosis will need to be made to prove the vet's hypothesis, which is most commonly completed through x-rays of the chest and abdomen. Upon capturing standardized radiography images, the images will reveal displaced abdominal organs and a great deal of empty space filled with fluid. Your veterinarian may further his diagnostic examination by requesting a fluid aspirate, which is a type of biopsy that involves inserting a fine needle into the abdominal cavity, siphoning the fluid for diagnosis. Additionally, your cat's doctor may request blood work from your cat, an electrocardiogram, and perhaps a surgical exploratory of the chest.
Treatment of Accumulation of Fluid in the Abdomen in Ferrets
Treatment options to remove the accumulation of fluid in the ferret alone include a fluid tap that is a procedure in which the fluid will be manually siphoned from the abdomen. In order to make the ferret more comfortable a diuretic drug, which is a medication used to remove fluids from the body, may be administered. Although these treatment options will alleviate the pressure caused by excess fluids, they will not cure the underlying condition that caused fluid to build up in the ferret's abdomen to begin with. Therefore, your veterinarian may need to perform corrective surgery if the condition is caused be a tumor or irregular bleeding. In the case of septic ascites, commonly known as a bacterial infection, the veterinarian will be required to prescribe an antibiotic for a duration of time. Other causes of accumulation of fluid in the abdomen of ferrets, like heart failure or disease, may not have a treatment option but can be managed therapeutically. Ask your veterinarian for the best treatment option for your ferret.
Recovery of Accumulation of Fluid in the Abdomen in Ferrets
Nutritional support and proper at-home care are essential for a positive recovery. A follow-up appointment will be necessary to check the ferret's progress, focusing on the pet's electrolyte levels and overall health.
Accumulation of Fluid in the Abdomen Questions and Advice from Veterinary Professionals
Link
Albino Ferret
3 Years
0 found helpful
I believe my ferret has an accumulation of fluid in the abdomen. He was fine until last night. I was cleaning out his enclosure when I noticed he was straining to use the bathroom. I decided to observe him overnight. It had only gotten worse. His upper stomach is very tender, and he whines every time he breathes. He seems to be getting around fine, but only to strain little bowel movements. He's very lethargic, and seems to not want to eat anything. I am unsure of his age as he was a rescue my friend adopted, then gave to me. He seems to be 2-3 due to his tooth condition.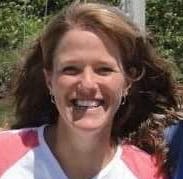 1611
Recommendations
From your description, Link should be seen by an emergency veterinarian as soon as possible. He may have a blockage, and will need therapy immediately. I hope that he is okay.
Add a comment to Link's experience
Was this experience helpful?