Disseminated Idiopathic Myositis (Polymyositis) in Ferrets
Disseminated Idiopathic Myositis (Polymyositis) in Ferrets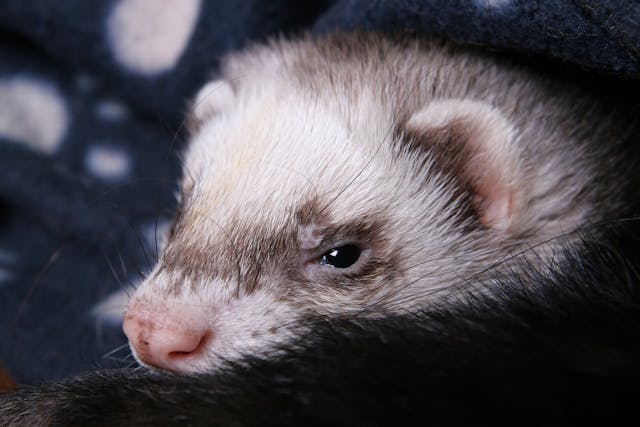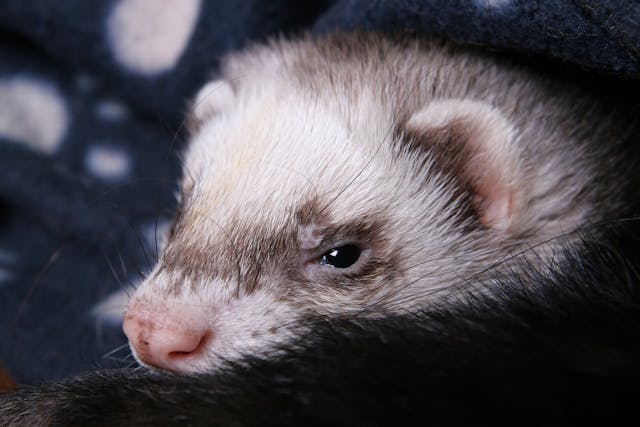 What is Disseminated Idiopathic Myositis (Polymyositis)?
The cause of disseminated idiopathic myositis is unknown, so there are no preventative measures ferret owners can take to protect their pets. Symptoms will typically begin suddenly and change as the condition progressively gets worse. First, your ferret may have a fever, weakness, and masses under his skin. Later on, the ferret may also have an increased respiratory and heart rate, nausea, nasal discharge, and pain in the lower half of his body.
There is no known cure for polymyositis, and every ferret that has had this condition has died as a result of it. If your ferret begins to exhibit any of the symptoms of polymyositis, take him to a veterinarian as soon as possible.
All ferret owners should be knowledgeable about disseminated idiopathic myositis, an inflammatory condition also known as polymyositis. This condition is relatively new, having been discovered in 2003. There have been less than 100 confirmed cases of polymyositis in ferrets, and there is still plenty that needs to be discovered about this condition through research.
Symptoms of Disseminated Idiopathic Myositis (Polymyositis) in Ferrets
The symptoms of polymyositis typically will come on rapidly and catch ferret owners by surprise. Symptoms will change as the condition progresses. Some of the initial symptoms include:
Fever
Weakness
Masses under the skin
Loss of appetite
As the condition becomes worse, ferret owners may start to notice these symptoms:
Increased respiratory rate
Increased heart rate
Nasal discharge
Nausea
Dehydration
Pain in the back and hind legs
Top
Causes of Disseminated Idiopathic Myositis (Polymyositis) in Ferrets
Unfortunately, there is no known cause for polymyositis, hence the term "idiopathic." However, this disease was only discovered in 2003, so it's possible that future research will be able to identify a cause. Research has already eliminated the possibility that bacteria or various infectious diseases cause polymyositis. Researchers are still trying to determine whether genetics play a role in this condition.
Top
Diagnosis of Disseminated Idiopathic Myositis (Polymyositis) in Ferrets
If you observe any of the symptoms of disseminated idiopathic myositis, take your ferret to a veterinarian as soon as possible. Describe the symptoms in as much detail as possible. This is important because polymyositis is a fairly new disease, so many vets may have trouble diagnosing it without an accurate description of the symptoms. 
The vet will begin by performing basic tests, including a complete blood cell count, blood chemistry profile, and urinalysis. Ferrets usually have elevated white blood cell counts if they have already started to exhibit the symptoms of this condition. The tests may also show signs of anemia, which is another side effect of this condition. Other results, including elevated levels of certain liver-specific enzymes, may also help the vet diagnose this condition. 
Increased levels of creatine kinase have always been linked to severe muscle inflammation, so you may assume that if your ferret has this condition, he will have elevated levels of this enzyme. However, that is not the case. Researchers do not know why, but ferrets with this condition do not have abnormal levels of creatine kinase in their system.
The vet may also perform a physical examination to test different parts of the body and see if your ferret indicates he is in any pain. 
Top
Treatment of Disseminated Idiopathic Myositis (Polymyositis) in Ferrets
Unfortunately, there is no known treatment for polymyositis. Because of the newness of this condition, veterinarians have not been able to try many methods of treatment. However, the treatments that have been attempted have not been successful in curing this condition. Some medications have been shown to improve symptoms, but the results are only temporary and the condition returns quickly.
Treatment will focus on providing supportive care to your ferret to improve his quality of life. This can include administering fluids or feedings when he becomes weak. Ferrets may also develop bacterial infections as a result of the polymyositis. If this happens to your ferret, the vet will need to administer antibiotics to treat the infection.
Research regarding polymyositis is ongoing, so you have the option of talking to your vet about whether there are any experimental treatments you can try.
Top
Recovery of Disseminated Idiopathic Myositis (Polymyositis) in Ferrets
It is believed that there have been fewer than 100 cases of polymyositis since the condition was first discovered in 2003. All of the ferrets that have been diagnosed with this condition have died because of the lack of available treatment options. 
If your vet has diagnosed your ferret with polymyositis, you may want to get a second opinion before making any decision about your pet's future. If multiple vets confirm the diagnosis, you will have to decide whether you want to continue with supportive care or euthanize your ferret. This is an incredibly tough decision, so it's important to talk to your vet so you can make the right choice together.
Top
Disseminated Idiopathic Myositis (Polymyositis) Questions and Advice from Veterinary Professionals
Ferret
1 year 4 months
0 found helpful
0 found helpful
Has Symptoms
Can'T Walk, Fever, Sleeping All Day
My baby is dying, and the vets can't figure out what's going on. He's currently in the emergency hospital in intensive care. He had a fever of 106 going in. His blood work is crazy, cpk at 8000, wbc is high at 21, he's fighting off something and they can't figure it out!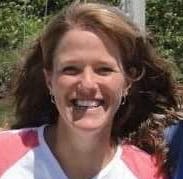 Dr. Michele K. DVM
0 Recommendations
Thank you for your question. I am so sorry this is happening to your ferret, that sounds terrible. Unfortunately, I'm not sure that there's anything else that I can offer you other than what your veterinarians are already doing, as it seems they are taking really good care of your ferret. I will send positive vibes so that they may heal quickly. I hope that everything goes well.
July 31, 2020
Was this experience helpful?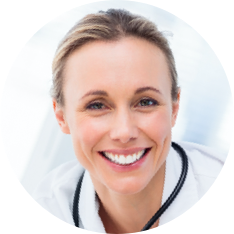 More questions? A vet is standing by