What are Abscess?
Just like humans can have dental problems, their horses can too.  While many horse owners know to have their horse's teeth floated every 6 months or so, they can sometimes miss other subtle signs of a problem.  When a horse's tooth becomes infected, he will not eat as well as he normally does, may have a swollen face, and may even avoid drinking cold water.  The infection can range from mild to severe but should be seen immediately so it does not progress even further.  Your veterinarian may be able to treat your horse but she may recommend you go to a specialist of horse dentistry due to the delicacy of the situation.  Recovery from a tooth abscess can range from good to poor depending on the degree of infection and how well it responds to treatment.
A tooth abscess is also known as a tooth infection.  It requires professional veterinary attention so it can be properly managed and healed.
Abscess Average Cost
From 269 quotes ranging from $500 - $4,000
Symptoms of Abscess in Horses
Symptoms of a tooth issue can manifest in your horse in many ways.  Symptoms may include:
Loss of appetite
Difficulty eating
Slowness in eating
Taking breaks while chewing
Weight loss
Not wanting to drink cold water
Swallowing before chewing his food completely
A semi-chewed mass of feed may be spit out
Unchewed grain may be found in his manure
Excessive drooling
Bad breath from tooth decay or infection
Blood-tinged mucous in the mouth
Swelling of the face or jaw 
Fever 
Your horse may experience one or a combination of these symptoms if he has a tooth abscess.
Types
A tooth abscess is also known as a pocket of pus located somewhere within or around the tooth.  The abscess can form in any region of the tooth in any part of the mouth.  Depending where the abscess is, the name of it will vary.  For example, a periapical tooth abscess occurs when bacteria is in the tooth pulp and the tip of the root.  A periodontal abscess is found in the gums next to the tooth root.
Top
Causes of Abscess in Horses
A tooth abscess occurs when bacteria infects the tooth in a specific area.  Improper dental care can lead to this condition developing.  It can also develop after there was a previous trauma that did not heal properly or was not treated correctly.
Top
Diagnosis of Abscess in Horses
The veterinarian will begin by performing a complete physical exam on your horse.  While you and the veterinarian both know there is something wrong occurring in his mouth, she will still want to look at the rest of him for other issues.  When she makes her way to the mouth, it may become apparent your horse is in serious pain.  She may want to administer a sedative in order to offer your horse some relief from the pain and to keep everyone, including your horse, safe from accidental injury.  
The veterinarian will look at his mouth as well as his jaw and face to see where the issue lies.  She will want to take a radiograph to see how deep the abscess goes.  It will also allow her to check if the infection has gone into the bone or sinuses.  She may also use dental instruments to take measurements of the pocket, the level of frailty of the gums and the tooth itself.  
You must seek treatment for your horse if he has a tooth abscess.  It will not go away on its own and will only progress into a more serious condition.
Top
Treatment of Abscess in Horses
Antibiotics will definitely be prescribed to fight the infection.  Antifungal, antimicrobials and anti-inflammatory medications may also be prescribed depending on your horse's needs.  In addition to this, there are several things the veterinarian may recommend.  
She will first evaluate the tooth and severity of his condition to see if the tooth can be saved in any way.  Sometimes when horses have teeth removed, they are more prone to food getting stuck in the open space.  This can lead to all sorts of other medical conditions.  If he is a candidate, she will clear out the infection from the tooth, possibly remove the pulp and root, and put a synthetic material in its place.
Another option is removal of the tooth.  Some teeth cannot be saved and must be removed in order to prevent further complications.   It is possible she may be able to simply extract it if it is loose enough.  If not, she will have to perform what is called repulsion.  This involves driving the tooth from its socket via a burr hole made in the bone surrounding the root.
Top
Worried about the cost of Abscess treatment?
Pet Insurance covers the cost of many common pet health conditions. Prepare for the unexpected by getting a quote from top pet insurance providers.
Recovery of Abscess in Horses
Recovery will depend on the severity of the abscess and what route the veterinarian must take to remove the tooth.  If caught early, prognosis of recovery can still be rated as good.  However, as the severity of the situation increases the more guarded his prognosis becomes.
As soon as you notice your horse is not eating like he usually does, have him seen by a veterinarian.  It could just be something minor, such as abnormal wear, but it is much safer to have him checked out sooner versus later.
Top
Abscess Average Cost
From 269 quotes ranging from $500 - $4,000
Top
Abscess Questions and Advice from Veterinary Professionals
Tennessee Walker
Fourteen Years
0 found helpful
0 found helpful
My horse has an abscess tooth. We have an appointment with a ver but not for several days. Is there anything I can do in the meantime.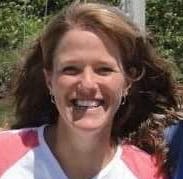 Dr. Michele K. DVM
0 Recommendations
Thank you for your question. I apologize for the delay, this venue is not set up for urgent emails. I hope that your pet is feeling better. If they are still having problems, It would be best to have your pet seen by a veterinarian, as they can examine them, see what might be going on, and get any testing or treatment taken care of that might be needed.
Oct. 23, 2020
Was this experience helpful?
Abscess Average Cost
From 269 quotes ranging from $500 - $4,000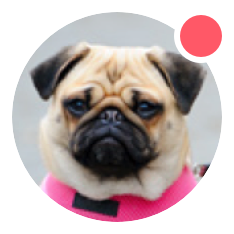 Need pet insurance?