What are Actinomycosis?
A bacterial disease, the illness is primarily caused by Actinomyces bacteria, which usually live in the mouth and part of the nasal pathway close to the throat. Actinomyces bovis is a species of the bacteria that has been found to cause infection in horses, resulting from bacteria entering wounds to the mucous membrane that lines the side of the mouth of the horse. Infection can also occur in the alimentary tract wall, likely as a result of cuts occurring from sharp foreign objects.
In this disease, a lesion will develop along with a bone infection. Swelling will occur at the site of the lesion and your horse will struggle to grasp and chew food. In some cases, your horse's alimentary tract will be impacted and there will be an issue with stomach movement and the digestion of food. This could lead to your horse partially starving.
Caused by Actinomyces bacteria, actinomycosis is a bacterial disease that impacts the mouth and alimentary tract of your horse and can lead to his experiencing partial starvation.
Book First Walk Free!
Symptoms of Actinomycosis in Horses
Should your horse develop actinomycosis, he may experience swelling in his nasal cavity which can lead to trouble breathing. Other symptoms may include a distorted face and loose teeth and you may notice that he is having trouble chewing. While any part of the head of your horse can be impacted, often it is his cheek that is affected. Your horse may have a main lesion that seems to grow slowly and the lesion may break, leading to drainage.
Swelling in the nasal cavity
Loose teeth
Trouble chewing
Distorted face
Lesions
Types
There are multiple species of bacteria that can cause actinomycosis in different animals. While actinomycosis can be due to Actinomyces bovis in horses and cattle, the following species can lead to actinomycosis in animals:
A actinoides - seen in enzootic pneumonia of calves as well as seminal vasculitis in bulls
A israelli - seen in pigs and cattle, requires penicillin and surgical removal for treatment.
A naeslundii - infection seen in several species
A hordeovulneris - can lead to actinomycosis in dogs
A viscosus: can also infect dogs
Causes of Actinomycosis in Horses
Actinomycosis will develop when the Actinomyces bacteria that reside in the mouth or nasal cavity enter soft tissue through wounds in the horse's mouth. These wounds may develop as a result of chewing on wire or rough hay. The infection can be spread to other animals through the discharge of those that have been infected by the bacteria.
Diagnosis of Actinomycosis in Horses
Your veterinarian will conduct a full physical examination of your horse and ask you for information regarding the symptoms that you have observed. While a potential diagnosis can be made based on the signs that are observed during the exam, your veterinarian will want to confirm the diagnosis. There are several options to do so:
Conduct a culture of the bacteria: this is not ideal as the culture will require that there be an absence of air and often the results are negative
Gram staining of pus or discharge can be conducted; in actinomycosis the staining will show the organism is gram-positive, with rods shaped like clubs and filaments
X-ray of the head to view the main lesion, which in the case of actinomycosis can include several areas of infection in the bone amid new bone and fibrous tissue
Biopsy for further study
Treatment of Actinomycosis in Horses
Should your horse be diagnosed with actinomycosis, your veterinarian will seek to eliminate the infecting bacteria and halt the growth of the lesion. It is not likely that the hard mass your horse has developed will shrink much, however treatment will be aimed at stopping its progression.
Veterinarians usually look to treat the illness with sodium iodide, administered by an IV at 70mg/kg of a 10-20% solution. This will be administered once and then a few more times after a wait of seven to ten days per dose. Should your horse show symptoms of iodine toxicity (dandruff, diarrhea, disinterest in eating, coughing), your veterinarian may choose to stop using the sodium iodide or choose to administer it less frequently. You veterinarian will likely also choose to administer antimicrobials at the same time as the sodium iodide. In some cases, surgery may be recommended in order to remove significant sized lesions of your horse's mouth.
Recovery of Actinomycosis in Horses
Should your horse be diagnosed with actinomycosis, you will want to follow the recommendations of your veterinarian and attend follow up appointments as scheduled. The success of treatment will depend in part on whether there is bone involvement. Antibacterial drugs may not be able to successfully permeate the area that is infected. In cases of actinomycosis that are less advanced, antibiotics may be effective. It is more likely that your horse will recover should they have cutaneous infections. It is recommended that you avoid feeds that are coarse so that your horse will not develop wounds in his mucous membrane that the bacteria can enter and infect.
Actinomycosis Questions and Advice from Veterinary Professionals
Hero
Quarter Horse
5 Years
0 found helpful
How urgent is surgery or treatment once you know your horse has
Actinomycosis of the Bone?

His symptoms are
- Draining Abcess on Manndable
-Warm to touch

Thank you for your help I have been to many vets just to get to the bottom of this and appreciate any advice or help I can get.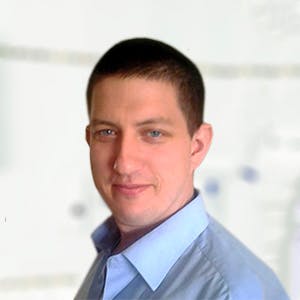 3320
Recommendations
Whilst this condition isn't an emergency, it still would require surgical intervention if not responding to medical therapy; actinomycosis can become more serious as time progresses, so I would recommend surgical debridement and removal of any affected bone. The severity of the infection will also have a bearing on the decision to operate. Regards Dr Callum Turner DVM
Add a comment to Hero's experience
Was this experience helpful?
Providence Duc monty
Canadian
15 Years
My horse stopped eating and drinking and started druelling from his mouth also high temp of 104.1 degrees. Went to tufts large animal clinic in North Grafton Massachusetts. Diagnosis was Actinomyces bacteria (abssess under his tongue.). Had surgery and was sent to a rehab farm with chlorophenical paste. He was 100% while on chlorophenical and relapsed 36 hours after the finish of the paste. $9,000.00 later his is back at the "Large animal veterinary shool" with similar but milder symptoms. They are, as yet, unable to identify where the bacteria is. There is no outward swelling,(never was). His swelling is inward.