What is African Rue Poisoning?
African rue is a succulent variety of plant that can be found in different soil types in many different regions. The seeds and the fruit of the plant have a high potency of toxin. It only takes a small amount to be ingested to cause death. Signs of acute versus chronic toxicity can cause different symptoms and treatment may vary slightly. You will need to seek veterinary help for your horse in order for him to be diagnosed properly and treated quickly. Recovery from the poisoning will depend on the amount he ingested, how quickly he ingested it, and how soon you sought medical attention.
African rue can lead to acute or chronic toxicity in your horse depending on the rate and amount of plant ingested. If you suspect your horse is suffering from some type of toxicity, contact your veterinarian immediately.
Symptoms of African Rue Poisoning in Horses
African rue is unpalatable to animals so poisoning does not happen very frequently. However, it has been documented to happen when the animals have nothing else to eat. In cases of ingestion leading to toxicity, symptoms can be caused by acute or chronic toxicity and may include:
Acute
Lower than normal body temperature 
Excessive salivation
Stiffness
Incoordination
Frequent urination 
Trembling 
Death 
Chronic
Lower than normal body temperature 
Excessive salivation
Lack of appetite
Listlessness
Knuckling of fetlock joints
Weakness of hind limbs
Death 
Types
The African rue is a perennial plant of the Caltrop family Zygophyllaceae. It is a succulent type of plant that grows up to one foot tall; the leaves are hairless narrow segments located along the stems. This plant can be found in many different types of soils but does the best along roadsides, in disturbed areas and abandoned croplands. The African rue flower has five white petals and produces segmented seed pods.
Top
Causes of African Rue Poisoning in Horses
African rue contains at least four poisonous alkaloids that are likely toxic to horses. The seeds and the fruit are the most toxic part of the plant with the young leaves being less toxic and the mature leaves are even less toxic still. Dry leaves are believed to be nontoxic. It is thought the lethal dose of the fruit and seeds are 0.15 percent of the animal's body weight.
Top
Diagnosis of African Rue Poisoning in Horses
The veterinarian will want to complete a full physical exam on your horse and will make note of all of his symptoms. She will want to collect a history from you and get the details of when the symptoms started, if they have been progressing, and any change in diet or environment recently. 
She will then want to run lab work for diagnostic purposes. She will suggest a complete blood count (CBC) and chemistry panel to check for abnormalities within the blood and as a way to assess organ values and function. Depending on the results, she may want to run more in depth blood related tests. If your horse is having urination related symptoms, the veterinarian may want to run a urinalysis to check for bacteria, crystals, or other abnormalities that could be causing his symptoms. 
If your horse is experiencing muscle weakness or knuckling, she will first begin by manipulating the joint and limb manually checking for the source of the issue. If she cannot easily find a possible cause, she may recommend radiographs as a form of diagnostic imaging or may try other methods to find the cause.
Top
Treatment of African Rue Poisoning in Horses
If your horse is salivating excessively and/or urinating frequently, dehydration becomes a concern. Your veterinarian may want to start your horse on fluid therapy in order ensure he does not become dehydrated. If his body temperature is low, keeping him in a warm place with added heat sources should help. If he does not have much of an appetite, she may try to tube feed him in order to keep his digestive system moving. If it his GI tract comes to a halt, it can lead to other secondary issues you would then have to address. 
For any type of muscle weakness or abnormal use of a limb, you will want to keep him in an enclosed area. This will enable you to keep a close eye on him and ensure he does not over exercise himself. Also, if he is safe in a barn-like shelter, it will keep him safe from predators versus if he was on pasture and could not move properly.
If symptoms of chronic poisoning develop, remove your horse from the field he is currently in and offer him good quality feed and fresh water. If the poisoning is an acute occurrence, you will need immediate veterinary intervention if you want to offer him a chance to survive.
Top
Worried about the cost of African Rue Poisoning treatment?
Pet Insurance covers the cost of many common pet health conditions. Prepare for the unexpected by getting a quote from top pet insurance providers.
Recovery of African Rue Poisoning in Horses
Horses suffering from chronic poisoning usually recover without any long term side effects. Once he is removed from the source and ingests other food, the toxic plant will make its way through your horse,s system and he will eventually be clear. If your horse is poisoned acutely, the prognosis of recovery declines greatly and is guarded to poor.
Top
African Rue Poisoning Questions and Advice from Veterinary Professionals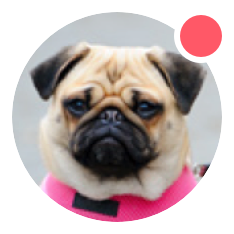 Need pet insurance?