What are Cellulitis?
Cellulitis is a common malady among horses.  This infection of soft connective tissue under the skin can develop in any place in the body but it is most commonly found in horses in either of the hind legs.  The swelling associated with cellulitis can be a laming situation for your horse, at least until it is brought under control. Lameness is often seen first; this is a symptom that should always be evaluated by a veterinarian if it persists, particularly if fever or malaise accompany it.
Cellulitis is a skin infection that usually results from a scratch, scrape or puncture of the skin.
Cellulitis Average Cost
From 393 quotes ranging from $1,000 - $4,000
Symptoms of Cellulitis in Horses
Here are some of the symptoms you will notice with cellulitis in your horse:
Swelling and pain in the area of the injury
Skin that is hot to the touch
Fever sometimes in the horse
Lameness in the affected limb which can be acute
Sometimes the lameness will come on before the significant swelling appears in the wound area.  This lameness is sometimes confused with possible fractures of the various bones in the limbs.  While cellulitis can develop in any place in the body, the most common location for development on horses is the limbs, specifically most often found in the hind limbs.
Types  
There are two types or categories of cellulitis in horses:
Primary cellulitis - Those cases in which no root cause can be established (most commonly found in Thoroughbred horses but can happen in any breed of horse)
Secondary cellulitis - Those cases in which there is a known root cause (can develop in any breed of horse and, surprisingly, only about 50 percent of the reported equine cellulitis cases are secondary to a known cause)
Top
Causes of Cellulitis in Horses
While bacterial activity is what actually fuels the infection, there are a number of situations that are considered to predispose horses to cellulitis:
Surgery
Joint infections
Wounds (scratches, scrapes, cuts, puncture wounds)
Blunt trauma
External parasites
Poor hygiene
Bacterial populations which exist on the skin
Decreased blood or lymphatic circulation
Drying and irritation of the skin (long exposures to mud or sand can dry the skin and cause cracks and breaks in the skin into which the bacteria present on the skin can enter the body)
Top
Diagnosis of Cellulitis in Horses
Your veterinarian will need to do a thorough physical examination of your horse.  He will be interested in ruling out causes of lameness like fractures and septic joints as these conditions can exhibit similar symptoms and clinical signs. Most of his evaluation of your horse's condition may come from this thorough physical examination but don't be surprised if he also may wish to utilize some other diagnostic tools to develop his diagnosis.  He may wish to use radiography,  ultrasonography and blood work to tie down the diagnosis.  
If there is swelling, he will likely be interested in getting a sample of the fluid for laboratory evaluation.  This will enable him to isolate the bacterial component and develop a treatment plan that is specific to that bacterial component.  Identification of the cause for the cellulitis can't always be determined but your veterinarian will provide the best treatment plan for this scenario as well.
Top
Treatment of Cellulitis in Horses
Depending on the cause of the cellulitis in your horse as determined by your veterinary caregiver, treatment options will vary.  Most often, treatment plans will include administration of antibiotics and anti inflammatory medications (like phenylbutazone or flunixin meglumine) to treat the bacterial infection, the inflammation and pain associated with the cellulitis episode. Your veterinarian will likely also recommend keeping the affected area clean, and surrounding hair clipped closely.  
Your veterinarian may require cold-hosing to reduce swelling in the leg and follow with a pressure wrap and he will instruct you in the appropriate way to apply the pressure wrap to assure no further damage is done.  A note here for those of you who have never dealt with a horse with cellulitis:  exercise is one of the best treatment options available.  This will help the lymphatic system of the horse to drain the fluid accumulation and improve the circulation in the afflicted area.
Top
Worried about the cost of Cellulitis treatment?
Pet Insurance covers the cost of many common pet health conditions. Prepare for the unexpected by getting a quote from top pet insurance providers.
Recovery of Cellulitis in Horses
For some horses, cellulitis episodes will keep repeating, while for others, careful monitoring will reduce the opportunity for repeat infections. Generally, the horse will heal adequately from the cellulitis episode but, if there is damage to the underlying tissues from this episode or from previous episodes, the risk of repeat is higher.  Resolution of the cellulitis will take some time and will require some adjustment on your part to comply with the treatment regimen.  Once your horse is healed from his bout with cellulitis, you may wish to consider making some changes in his routine to avoid repeat episodes.  These changes might include:
Establishing or changing his exercise routine to make it more regular to keep the lymphatic circulation flowing
Make every effort to keep the leg clean and dry and try to eliminate or significantly reduce the times when your horse is turned out in standing water, muddy or sandy conditions
Closely monitoring the condition of your horse will help you catch those repeat episodes earlier to enable more timely treatment and reduce the chance of further damage to the underlying tissue
Top
Cellulitis Average Cost
From 393 quotes ranging from $1,000 - $4,000
Top
Cellulitis Questions and Advice from Veterinary Professionals
Fionna
Lipizzaner
18 Years
0 found helpful
0 found helpful
Fionna has had a "stocked up" rear left hind for about a week now and when the vet came out to do her fall shots I had her take a look at it. She indicated that, at some point, Fionna had had a bout of cellulitis and what she was experiencing was a residual after-effect. I've had Fionna since she was 7 and she's 18 now; she's never had cellulitis that I am aware of. Then again, Lipizzaners are a very hearty breed of horse. Is it possible that she had a slight case that I was unaware of? Her left hind HAS had a few cases of white line and abscesses in the past -- not to mention a few mystery abscesses on the coronet band. What do you think?
Sept. 21, 2018
Fionna's Owner
Was this experience helpful?
Max
Quarter Horse
17 Years
0 found helpful
0 found helpful
Max had a football size swelling on his left front forearm from trauma.It was very soft. Vet came out and lanced it. He said it was about 2 liters of serum in it. 2 days after this it was infected and he prescribed penicillin. Gave him 12ml daily for 7 days. Infection was clearing up nicely. On day 6 forearm started to swell again. It was hard and hot. Unable to drain anymore from original site. Called vet and asked if he should come back out or change antibiotics. He said we should just wait a few days as he did not have a temperature. I just feel bad as it has gotten larger for 3 days now and I am just told to wait. Would this most likely be antibiotic resistant bacteria? Do you recommend I just wait it out? Just looking for a second opinion.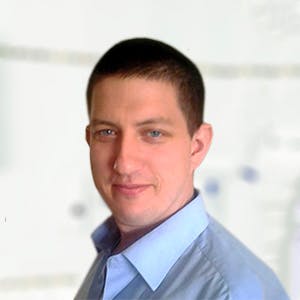 0 Recommendations
Max is under the care of your Veterinarian, you should follow their instructions and see if there are any improvements over the next day or two; during this time you should keep your Veterinarian informed about what is happening. If the swelling gets worse or you notice any other symptoms you should ask your Veterinarian to return to your yard or speak with them about getting a second opinion to ease your concerns. Regards Dr Callum Turner DVM
Aug. 7, 2018
Was this experience helpful?
Cellulitis Average Cost
From 393 quotes ranging from $1,000 - $4,000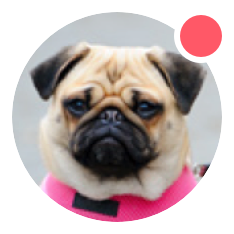 Need pet insurance?