What is Flatweed Poisoning?
Flatweed poisoning has also been called "Australian Stringhalt" because the symptoms mimic those of stringhalt, both conditions being disturbances of the nervous system. Other names for this noxious plant are catsear, false dandelion, hairy cat's ear and dandelion. This plant is native to Europe, Asia and North Africa and has also been found in most of the United States, Canada and other areas worldwide. It is a plant which, unlike other poisonous plants, is quite tasty to your horse and he will likely seek it out in his foraging in the pasture.
Flatweed poisoning is defined as a toxicity resulting from ingestion of flatweed. Flatweed, whose scientific name is "Hypochaeris radicata or Hypochoeris radicata", is noxious plant that is found growing in lawns, pastures, waste areas and other areas of disturbed sandy or gravelly soil.
Symptoms of Flatweed Poisoning in Horses
As mentioned above, the symptoms for flatweed poisoning are similar to those found in horses suffering from stringhalt, thus laying the foundation for the term "Australian Stringhalt" being associated with it. Here are some of the symptoms you may note in your horse with flatweed poisoning:
Involuntary lifting or jerking up of legs
Muscle atrophy
Roaring (wheezing)
Gait abnormality
Lameness
May drag hind hooves and show signs of lack of muscle control
These symptoms may take weeks of grazing on the plant to develop and increased episodes have been documented during the late summer season, though the plant's growing period is generally from May to November, depending on the climate.
Types 
There is only one type of flatweed poisoning in horses and the cause of it is considered to be ingestion of the plant and its associated toxins over a period of time. Though the symptoms are quite similar to those of stringhalt, when the horse is removed from the source of the toxin, the symptoms generally resolve over time.
Top
Causes of Flatweed Poisoning in Horses
As noted above, it is believed that a toxin is present in the flatweed which affects the peripheral nervous system of the horse. Studies have been done, and are ongoing, which are attempting to ascertain the link between the ingestion of the flatweed and the stringhalt-like symptoms which have historically been associated with it. Many recent studies have indicated that there is a substance present which is toxic to the nerve cells that make up mammals, especially when the plants are put under environmental stress conditions.  While no absolute link has been established, the good news for the horse owner/handler is that flatweed poisoning is much easier to diagnose than those causes which have been associated with stringhalt. And, it is easier to treat.
Top
Diagnosis of Flatweed Poisoning in Horses
This is one of the easier toxicities to diagnose in horses. Basically, when the symptoms and signs are noted, simple removal of the horse from the environment in which he ingested the toxin will allow the symptoms and signs to generally improve. Your veterinary professional will likely do an examination of your horse and recommend removal of the horse from the source of the flatweed if you haven't already done so. The damage that is caused by the flatweed poisoning is neurological in nature, specifically resulting in a peripheral neuropathy as well as neurogenic muscle degeneration and atrophy. Horses who suffer from chronic cases of flatweed poisoning will show muscle atrophy over time.
Top
Treatment of Flatweed Poisoning in Horses
As noted above, your vet will likely recommend removal of the horse from the source of flatweed as well as stall rest. It is important to note that this plant differs from many of the poisonous plants in that most poisonous plants have either a taste or odor which tends to discourage horses from ingesting them except when few other forage sources are available.
Flatweed tastes good to your horse, so he will seek it out in the pasture or hay that you may be feeding, thus complicating any efforts on your part and those of your vet to eliminate it from the diet of your horse and herd. Generally, most horses will improve when removed from the source, though it may take six to nine months or longer to fully recover. Additionally, some vets have gotten beneficial results from treatment with phenytoin and thiamine. 
Top
Worried about the cost of Flatweed Poisoning treatment?
Pet Insurance covers the cost of many common pet health conditions. Prepare for the unexpected by getting a quote from top pet insurance providers.
Recovery of Flatweed Poisoning in Horses
If you have horses grazing in pastures, it is in your best interest as well as those of the horse, to get acquainted with the various parts of the plant. Learn as much as you can about it and then, when you see it in your lawns or pastures, take every step to eliminate it. This may involve digging the individual plants out by hand in your yard or cultivating your pasture. Remember, your horse likes its taste and will seek it out if it is available. Your job is to reduce its availability to your herd because it can cause permanent neurological and muscle damage to your horses if it is continued long term.
Top
Flatweed Poisoning Questions and Advice from Veterinary Professionals
Lucy
WB/TB
18 Years
0 found helpful
0 found helpful
Has Symptoms
Hind Legs Lift Very High At Walk
I suspect that my mare has ingested flatweed as she (seasonally) shows signs of stringhalt. My question is how long after ingestion would these signs and symptoms appear? And also, how long after being removed from the flatweed can I expect her symptoms to dissipate? Can she comfortably be ridden on the flat and over small (3ft) jumps?
Feb. 10, 2018
Lucy's Owner
---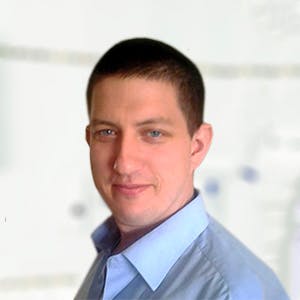 0 Recommendations
There is indeed a link to flatweed poisoning and stringhalt in horses; however, I am not sure about the onset of symptoms (time frame) but symptoms may take weeks or months to disappear once the flatweed has been removed from the environment. There are medical management options, but most horses respond well to the removal of the flatweed; I would your judgement to see how she is, but I would give her some rest with a little light hack to keep her moving. Regards Dr Callum Turner DVM https://books.google.com/books?id=ZZs_WBKZ-PwC&pg=PA197 www.massey.ac.nz/massey/learning/departments/centres-research/equine-research-centre/projects/does-flatweed-cause-stringhalt.cfm
Feb. 11, 2018
Why would you have a photo of Hieracium aurantiacum, orange hawkweed at the top of this page (or do you use it on every page)? This is a common plant, if you can't arrange a proper photo, I would help you. It might help to mention that neurotoxic extracts from this species are much more poisonous during stress (drought) than in well-supplied populations. carring3@msu.edu
Was this experience helpful?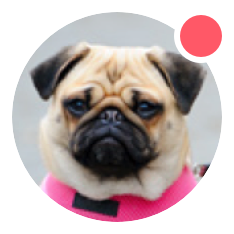 Need pet insurance?