What is Infertility?
Both the mare and the stallion can experience reproductive issues. Lack of estrous cycle in the mare and low production of sperm in the stallion are just two of the obstacles that may be seen in the breeding process. Calling in your veterinarian to evaluate both breeding partners may be necessary in order to determine where the infertility problem originates. Hormonal therapy and antibiotics in case of infection may be utilized to encourage a successful mating.
Infertility in horses is defined as the inability of a horse to conceive. Many factors can affect the ability of your mare or stallion to produce offspring. 
Symptoms of Infertility in Horses
Stallions – He may be sub fertile; he only manages to impregnate mares 50% of the time or less
Small testicles
Evidence of back pain
Signs of arthritis
Infection
Low sperm count 
Mares - Failure to conceive in a breeding season; your mare may not conceive during a breeding season at all despite all efforts made
Lack of willingness to mate
Evidence of infection such as vulvar discharge
Signs of injury
Top
Causes of Infertility in Horses
The possible causes of infertility vary greatly for both stallions and mares. 
Mares
Endometritis – Typically the most common cause of infertility in mares; it is an inflammation of the uterine lining
Infection – A large problem with infections are that they can go without being noticed for significant periods of time and are not easy to treat
Inflammation - Ovarian hormones have a large part in inflammation of the uterus and can cause fertility problems as well
Scarring/trauma – Injury to your horse's reproductive organs can make conception difficult or impossible as well
Hormonal – Abnormal cycles resulting in difficulty for the mare to conceive or carry to term
Neoplasia – Tumors on your horse's ovaries can cause her to struggle with fertility
Stallions
Low sperm count – This could be hereditary or directly related to your horse's reproduction organs
Testicular degeneration – Over time or even via trauma, your horse's testes may not function as well as they once did resulting in lowered fertility
Ejaculation issues – This could be a partial ejaculation concern or could be the side effect of other concerns/issues
STDs – While relatively uncommon in horses, these diseases can result in fertility issues while your horse is infected and afterwards
Trauma – Stallions can be injured by mares during breeding and this results in ongoing trauma to their penis; this can make mating very difficult as well
 Tumors – These can result in infertility for your stallion either via injury or sickness
Top
Diagnosis of Infertility in Horses
Diagnosis of infertility will be done via a physical exam of your horse by his or her veterinarian. The physical exam will allow your veterinarian to find any obvious causes of infertility such as twisted testes in your stallion, or injury to your horse's reproductive organs in the mare.
Once the physical exam is done, imaging may be necessary as well. One imaging test used is the ultrasound. Ultrasounds allow your veterinarian to get a better look at your horse's internal organs to determine possible causes for the infertility. An endoscopy of the urethra of the stallion may be suggested. Biopsies can be taken from your mare's uterus and if your stallion has any tumors those may be biopsied as well. Tests may also be run on semen, uterine cultures or blood to determine underlying causes of infertility. In some cases, there can be more that one problem, encountered concurrently, that is causing the infertility of either horse.
Top
Treatment of Infertility in Horses
Treatment of your horse's infertility will largely be dependent on the underlying causes. In the event of STDs, infections and hormone imbalances for example, medication management may be an option to get these underlying issues controlled. If endometritis is the concern, there are options such as a routine of douching your mare's uterus with a salt solution that can result in increased fertility. Cleansing of the penis of the stallion in the case of sheath irritation, NSAIDs due to injury, and surgery in the case of tumors may be required. Regulation of the estrous cycle and sexual rest for the stallion are other treatment methods that may be employed.
Top
Worried about the cost of Infertility treatment?
Pet Insurance covers the cost of many common pet health conditions. Prepare for the unexpected by getting a quote from top pet insurance providers.
Recovery of Infertility in Horses
Ongoing follow up will be necessary as directed by your veterinarian. Recovery time will be dependent on what, if any procedures were done. Changes may be necessary to accommodate aging horses to assist them in mounting when breeding for example. Most concerns are not life threatening to your horse and many of the fertility issues can be treated accordingly.
Top
Infertility Questions and Advice from Veterinary Professionals
Casper
AQHA
10 Years
1 found helpful
1 found helpful
We are having trouble getting our mares in foal this year. These are mares that we have bred several years, different ages, always had foals. These mares are being bred to a stallion that is 10 years old, that has produced foals for us for the past 6 years. Last year we had to rebreed the first 6 mares again on the second heat, then they caught. This year we have bred several mares to him for 3 heats, and finally just quit because it got too late in the season. We had a semen test done, he has excellent numbers and motility, very few abnormals. What else could be causing this?
Aug. 21, 2018
Casper's Owner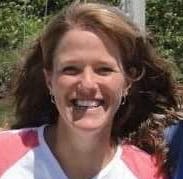 Dr. Michele K. DVM
1 Recommendations
The mares or stallion could have fertility problems or infectious disease. It would be best to have a veterinarian assess them and do any testing that might be necessary to rule out infectious disease before assuming there is a fertility problem.
Aug. 21, 2018
Was this experience helpful?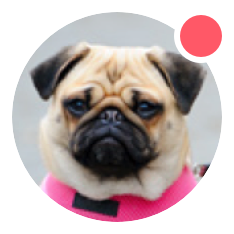 Need pet insurance?