What is Morning Glory Poisoning?
This attractive flowering shrub (vine) has over one thousand varieties and even more color variations such as blue, pink, white, and purple. They are called Morning Glories because they open very early in the morning and start to close in the evening. In Japan and China, people have been using Morning Glories for their medicinal properties for hundreds of years, but they can be toxic if you are not careful. Even though the plants themselves do not pose a big danger, eating a large amount of seeds (from the plant or a package) may cause symptoms that range from a mild stomach irritation to liver failure and death.
The Morning Glory (Ipomoea spp) is a stunning group of climbing vines (or shrubs) with amazing flowers shaped like trumpets that come in many different colors and styles. Even though not all of these plants are poisonous, the majority of them can cause symptoms such as gastrointestinal irritation, hallucinations, partial paralysis, and seizures. The chemicals in the seeds of these plants bind to the receptors in your horse's brain, which causes endocrine, cardiovascular, and nervous system damage. The Morning Glory is not usually lethal, but if your horse eats enough of the seeds, liver damage and possibly death from liver failure is possible.
Symptoms of Morning Glory Poisoning in Horses
The symptoms may vary according to which type of Morning Glory your horse ate, but the most often reported signs include:
Dilated pupils
Diarrhea
Agitation
Disorientation
Incoordination
Nausea
Appetite loss
Hallucinations
Gastrointestinal upset
Lethargy
Confusion
Tremors
Liver failure (yellowing of skin and eyes, listlessness, fluid retention)
 Types
The Morning Glory is also referred to as Ipomoea spp. from the family, Convolvulaceae although there are more than 1,000 varieties of Morning Glories. Some of these include:
Ipomoea violacea
Ipomoea quamoclit
Ipomoea horsfalliae
Ipomoea hederifolia
Ipomoea coccinea
Ipomoea carnea
Top
Causes of Morning Glory Poisoning in Horses
 Chanoclavine is known to stimulate dopamine production in the brain
Elymoclavine is a natural toxic compound used in LSA or LSD production
Ergine (d-lysergic acid amide or LSA) is a hallucinogen
Indole alkaloids affect the central and peripheral nervous system
Lysergic acid diethylamide (LSD) is a toxin that can cause hallucinations and behavioral changes
Top
Diagnosis of Morning Glory Poisoning in Horses
The veterinarian will examine your horse, check vital signs, do a lameness evaluation, and perform an all over body condition analysis as he begins the diagnostic process. He may find residual plant particles in your horse's mouth and fecal sample. In the case of Morning Glory toxicity, depending on the severity, clinical signs may be all that is needed to confirm the suspicion of poisoning. 
However, if the symptoms are presently mild, a urinalysis along with the fecal examination may be done and in fact, could provide answers quickly. For a definitive diagnosis, blood tests will often reveal markers typical of plant poisoning. In some cases, imaging tools such as x-rays and endoscopy will be performed if needed.
Top
Treatment of Morning Glory Poisoning in Horses
The results of the examination and tests your veterinarian performed will help in developing the right treatment plan; the focus will be on removing the toxins from your horse's body, flushing the system, and medication as needed. Depending on the severity of the toxicity, hospitalization for treatment may be required.
If the veterinarian feels your horse can be cared for at home, your equine will be placed in a quiet stall where he can rest and be removed from activity and noise. Medication to calm tremors, lack of coordination and confusion will be administered. 
However, in many cases, if the toxicity is severe, and the horse is able to be moved, transport to the large animal hospital will be required. Further treatment that may be offered on location will be anti-hallucinogenic medication, stomach protectants, and steroids to relieve the excess fluid retention. For dehydration, the veterinarian will give your horse fluids through an intravenous (IV) line. The fluids also flush out the renal system and promote good circulation, which is important in poisoning cases.
For round the clock observation during recuperation, the veterinarian will likely keep your horse in the hospital for at least 24 hours. This way, they can provide emergency measures and supportive treatment if needed.
Top
Worried about the cost of Morning Glory Poisoning treatment?
Pet Insurance covers the cost of many common pet health conditions. Prepare for the unexpected by getting a quote from top pet insurance providers.
Recovery of Morning Glory Poisoning in Horses
A horse under recovery will need a quiet place to rest, and plenty of water and food as directed by the veterinarian. How soon your equine returns to normal activity will depend on the length of time between the poisoning and treatment, his age, his present health condition, and his response to the treatment. 
Request assistance from your veterinarian who is well versed in the identification of toxic plants. A walk about the property, paddocks, and pasture to identify toxic plants is recommended. Consistent mowing, herbicide use, or removal of weeds and poisonous plants will most likely be suggested.
Top
Morning Glory Poisoning Questions and Advice from Veterinary Professionals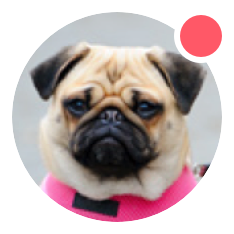 Need pet insurance?