What are Muscle Strain and Soreness?
Strains that cause soreness can happen to a muscle, or a group of muscles, in various locations of the body. Often, an accident or strenuous exercise can damage leg, adductor or groin muscles, while a badly fitted saddle can affect back muscles. While some symptoms are mild, others can be as severe as trembling when faced with a painful situation, or lameness.
A muscle strain is often due to an injury or an overworked muscle that can swell, tear, and become a source of pain. Often, performance issues, or a reluctance to be ridden or exercised, are clear signs that your horse is experiencing discomfort and needs attention. Noticing subtle changes in your horse's behavior can help to diagnose a muscle strain early, and prevent further damage.
Muscle Strain and Soreness Average Cost
From 323 quotes ranging from $1,000 - $8,000
Symptoms of Muscle Strain and Soreness in Horses
Signs of a muscle strain involve pain and changes in attitude or performance, and can vary depending on which muscles are affected. Symptoms can include:
Poor or altered performance
Discomfort
Pain upon palpation
Swelling
Lameness
Tender areas
Lump or gap in muscle
Muscle tightness
Muscle spasm
Loss of condition
Weakness
Trembling
Attitude changes
Lacerations or bruises 
Dragging hind feet
Forceful tail movements
Stiff tail
Grinding teeth
Jumping refusals or changes
Changes in gait
Poor gait
Abnormal back and pelvis movements
Abnormalities under the saddle
Shorter strides
Refusal to be mounted
Sinking when mounted or saddled
Reluctance to canter or trot
Elevated breathing rate
Sweating
Reluctance to move
Types
Muscle strain can be divided into four categories.
Traumatic injuries – These kinds of muscle injuries occur from a direct impact, and can include accidents such as running into another horse, hitting rails during a race or while jumping, or falling down; injection site myopathy is also considered a traumatic injury, and involves a vaccine or intramuscular injection that causes the injection site to swell
Performance and stress injuries – These occur through overuse of a muscle, or group of muscles, and include back pain, isolated muscle strain, and chronic strains
Exertional rhabdomyolysis – Also referred to as tying-up, it is the breakdown of muscle cells due to exercise
Muscle wasting – This is a secondary condition of the loss of muscle mass caused by an illness or disease. Some diseases that can result in muscle wasting include Cushing's disease, equine degenerative myelopathy, and equine protozoal myeloencephalitis, as well as conditions of the liver, kidney, or gastrointestinal tract; nerve damage can also be a factor
Top
Causes of Muscle Strain and Soreness in Horses
Causes of sore muscles in horses include:
Injury or damage to muscles
Accidents causing direct impact to horse
Overuse of muscle or muscle group
Repetitive or strenuous exercise or movement
Ridden exercise
Tack or saddle that does not fit properly
Poor condition
Fatigue
Poorly executed jumping
Chronic leg lameness
Damage caused by an uneven rider
Injection site myopathy
Sports activities
Kissing spines, or the rubbing together of vertebrae
Illness or disease causing secondary muscle damage
Top
Diagnosis of Muscle Strain and Soreness in Horses
Diagnosis of muscle strain in horses can be complicated, due to the fact that many of its symptoms are similar to other conditions. Also, some muscles, such as the groin or adductor muscles, are difficult to isolate in a diagnosis. Your veterinarian will need a complete history, including any injuries or symptoms you have seen. A complete physical exam will include palpating different muscle groups to look for areas of pain, assessing muscle symmetry, and evaluating the range of motion of the legs and neck. Your horse may be observed walking, trotting, jumping, or performing certain movements. A lameness exam may also be used to rule out other diseases.
Blood and serum testing can check for muscle enzyme levels, and help to rule out other conditions. Various imaging techniques are used to locate injuries and muscle issues, as well as to see the extent of the damage in order to create an appropriate treatment plan. These can include nuclear scintigraphy, or a bone scan, X-rays, ultrasounds, and thermography. An adductor stress test can be performed to further locate specific muscle injuries. Further testing may be needed if a primary disease or illness is suspected to be causing the muscle strain.
Top
Treatment of Muscle Strain and Soreness in Horses
The goal of treatment for muscle strains and soreness attempts to relieve the pain and provide therapies that can help your horse heal, and will depend on the severity of your horse's condition. Most muscle injuries are treated with non-steroidal anti-inflammatories to relieve pain, and alternating cold and hot compresses on injured muscles. In cases of trauma, wounds are treated appropriately. Muscle relaxants can also be effective to relieve pain, as well as local anti-inflammatory injections. Some alternative therapies that may be suggested include massage therapy, acupuncture, chiropractic adjustment, magnetic blankets, or extracorporeal shock wave therapy.
Next, box rest is often prescribed for several weeks, along with physiotherapy. This consists of a gradually increasing exercise plan that needs to be monitored by your veterinarian, as a return to activity too soon can cause a re-injury. Ultrasonography can be used to assess your horse's progress during treatment. 
If your horse suffers from back pain, the saddle fit may be evaluated and adjusted. Surgical treatment may be recommended in some cases, such as with kissing spines. Any underlying condition needs to be addressed and will be treated appropriately.
Top
Worried about the cost of Muscle Strain And Soreness treatment?
Pet Insurance covers the cost of many common pet health conditions. Prepare for the unexpected by getting a quote from top pet insurance providers.
Recovery of Muscle Strain and Soreness in Horses
Recovery in cases of mild to moderate muscle strains is good, while severe cases can take longer to heal and may result in muscle scarring. Your veterinarian may send home pain medications, and a treatment plan for rest and exercise. A visit for an ultrasound to check on your horse's progress may be scheduled in 3 months.
Prevent muscle injuries with regular exercise, a properly fitting saddle, sitting balanced when riding, keeping your horse healthy with a consistent feeding program, and avoid performance demands that are beyond your horse's abilities.
Top
Muscle Strain and Soreness Average Cost
From 323 quotes ranging from $1,000 - $8,000
Top
Muscle Strain and Soreness Questions and Advice from Veterinary Professionals
Thoroughbred
Six Years
0 found helpful
0 found helpful
We went on a long trail ride last Sunday (20 miles) my horse has been limping since o. Her two front legs. I packed with magic hoof and wrapped for 24 hrs. As of this morning she's still limping. She's eating and drinking perfect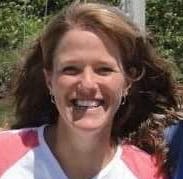 Dr. Michele K. DVM
0 Recommendations
Thank you for your question. I apologize for the delay, this venue is not set up for urgent emails. I hope that your pet is okay. If they are still having any problems, It would be best to have your pet seen by a veterinarian, as they can examine them, see what might be going on, and get any testing or treatment taken care of that might be needed.
Oct. 20, 2020
Was this experience helpful?
Gilbert
Arabian
13 Years
0 found helpful
0 found helpful
My 13 year old gelding has recently started giving me attitude while riding him. Walks and trots beautifully, but now he doesn't like to canter on his left lead (it has never been a problem before). I let him rest for 1 1/2 weeks thinking he was sore from working him. I noticed yesterday when I was lunging him that he seems to be keeping his back legs close to each other, and every time he would canter on the left lead he would only do so for maybe 4 strides then switch to his right then start cross centering. I'm so confused and worried he may have an issue with his back end. Any ideas that could be causing this would be greatly appreciated.
Aug. 22, 2018
Gilbert's Owner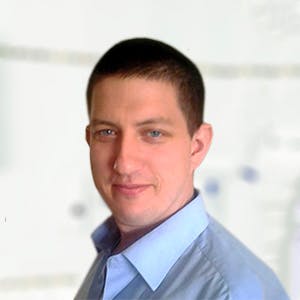 0 Recommendations
With these types of orthopaedic issues, it is difficult to say what the specific cause is without personally examining the horse; it would be best to call out your Veterinarian for a thorough examination and observation walking, trotting etc… as they will be able to give you a better idea. Regards Dr Callum Turner DVM
Aug. 22, 2018
Was this experience helpful?
Muscle Strain and Soreness Average Cost
From 323 quotes ranging from $1,000 - $8,000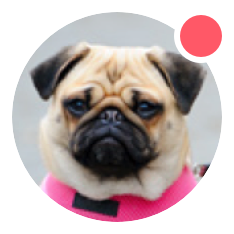 Need pet insurance?