What is Pawing?
All horses paw the ground at some time or another for various reasons because it is a normal behavior in equines. However, when a horse paws the ground continuously, it can be bad for the stable flooring and your horse's hooves and legs. It is important to find the underlying reason for the pawing to be able to stop the problem. Do not reinforce the behavior by feeding your horse after pawing, but try to find another way to keep your horse placated. It may be as simple as turning them out an hour earlier every day or allowing a longer time out.
Pawing in horses can mean many things, from boredom to serious pain. Many owners think it is just a behavioral problem, which it very well could be. However, this may not be the case with your horse. Some horses do this to show dominance, nervousness, pain in any area of the body, or maybe just as a way to gain attention.
Pawing Average Cost
From 218 quotes ranging from $650 - $4,000
Symptoms of Pawing in Horses
Since pawing is actually a symptom itself, you have to watch for other signs to be able to determine the cause of the behavior. Some of the signs to watch for include:
Flattened ears
Rapid movement of the tail
Snorting
Kicking or biting
Lack of appetite
Change in behavior
Vocalizing
Types
Physical - This type of pawing is done when your horse is in pain and may include other signs such as appetite and weight loss, depression, and vocalizing
Behavioral - If there is no physical reason for pawing, the cause is usually a behavioral problem; although it is not usually dangerous, it is best if you try to find the cause and resolve the problem
Top
Causes of Pawing in Horses
There are many different causes of pawing in horses, which include:
Attention - Many horses will do this to get attention either from you or from other horses
Pain - When your horse is in pain, there is no good way to express it, so pawing may be a sign of pain from any cause
Boredom - Pawing from boredom can become a bad habit and so you should make sure there are plenty of things to do such as toys or a companion. Do not keep your horse in the stall all the time as they need to be able to run and exercise just like humans do
Nervousness - When nervous, your horse may paw at the ground over and over in a quick fashion
Anger or Frustration - Being tied up or held in the stall for a long time can cause your horse to become angry or frustrated, leading to pawing at the ground
Showing Dominance - If your horse arches the neck and a front leg is held straight out while pawing, it is usually a show of dominance
Hunger - If your horse is hungry and waiting for food, pawing may be done to get attention
Top
Diagnosis of Pawing in Horses
Pinpointing the cause of an issue that may be a behavioral one can be a challenge. Initially, however, the veterinarian will want to eliminate possible medical causes for the pawing. A physical examination will be essential and will include close evaluation of the limb, foot, and hoof of your horse.
Evidence of pain will necessitate the need for testing such as blood work to rule out infection and imaging in the form of x-rays or ultrasound. If an underlying health condition is discovered, pertinent therapy will be prescribed.
In the event that there is no physical reason for the pawing, your veterinarian may suggest a consultation with an equine behavioral therapist.
Top
Treatment of Pawing in Horses
Treatment depends on the cause of the pawing behavior. If there is an underlying condition, that will be treated and should solve the pawing problem. If there is no physical issue, there are several types of behavioral therapies.
Positive Reinforcement
Increasing your horse's exercise program and allowing longer or more frequent field time can eliminate the problem.
Negative Reinforcement
Not giving your horse its food right away when pawing will decrease the pawing behavior.
Extra Attention
Although many experts say that giving your horse extra attention may increase the behavior, that is seldom the case; a horse that is getting attention has no need for pawing.
Companionship
Allowing your equine partner plenty of time with a companion in the paddock will often provide the needed stimulation and interaction required to eliminate the habit. Boredom can lead to pawing as can lack of company.
Top
Worried about the cost of Pawing In Horses treatment?
Pet Insurance covers the cost of many common pet health conditions. Prepare for the unexpected by getting a quote from top pet insurance providers.
Recovery of Pawing in Horses
No matter what treatment you try, you have to tailor it to your horse. Every horse is different and will need its own treatment plan. Continue to collaborate with your veterinarian and behavioral specialist; a consistent pawing habit may become intense enough that hoof wear becomes a problem.
Top
Pawing Average Cost
From 218 quotes ranging from $650 - $4,000
Top
Pawing Questions and Advice from Veterinary Professionals
Tarzan
Quarter Horse
6 Years
0 found helpful
0 found helpful
.This happened about 2 months ago....Everything was as normal...out of his paddock for a groom, and back into his paddock for Oaten Hay, I go walk to the water tank, check out my little fishies I have in there and Tarzan (my horse) always comes running to the tank, have a drink, then we stand around and today I gave him a couple pieces of carrot but he didn't get any the last 2 days..because I forgot!.................... I saw an owner of another horse in the next paddock, Ian , who owns Sledge, the horse in one of the adjoining paddocks, I started to make my way towards the corner ofthe paddock where Ian was, which is where 4 paddock meet...there is a water tank there as well, I encouraged Tarzan to come with me, mainly because I didn't want to get halfway there , then suddenly Tarzan come flying towards me, (it is downhill) I prefer if he walks and munches as we walk...So all good , chatted with Ian for about 20 minutes ...said our cheerios...and I started to walk along the fence line towards the exit of Tarzan's paddock...like I've done loads of times and Tarzan will just walk beside me...........but today he was quite unusual..............He was walking on my left side and I was making sure he didn't push me in my back as he was walking really really close, then out of the corner of my eye I saw his right front leg come up high as if to strike me, he did it again, I said , hey, and it actually pushed me into the fence.......that I now know is ELECTRIFIED...OWIE! I didn't know it was!, My reaction was to move away from the fence and rub my arm and leg where the fence got me. Tarzan was all sort of snorting...I stood still but he went around me in kinda a circle. I just said "Whoa" and then he did the same thing with his leg at me again...Again I said "Whoa" and put my hand up like a stop signal...(that he knows)....then he did another circle around me, then moved a little away, (about 4 meters) tossed his head and kicked up his back legs towards me...Now I know if he wanted to kick me he could have, all he needed to do was to do that closer, or back up backwards towards me...then kick out his back legs.....With that again I said "Whoa" and used my hand Stop sign signal............I looked at where I was in the paddock, looking for the closest exit...closest was the electric fence, so that was out...So I started walking slowly to the corner where the four paddocks meet and I picked grass as I did and encourage him to just walk with me, giving him picked grass, then he would stop & munch...I'd pick some more...all the time getting myself closer and closer to a safe fence line...finally I made it and I slipped under....I then walked along the fence line in the next door paddock, up around the top into the next paddock, Tarzan followed, he would be munching, but then run to catch up, when he did I gave him a little picked grass from my hand through the fence......he stopped and munched for a while, meantime, I'm now at the top of the paddock getting close to his water tank..(it serves both paddocks) He looked up and saw me there and sprinted to me, kicking a couple of times as he ran............he then met me at the water tank, (I'm still in the other paddock) again I gave him a little grass from my hand...He followed me almost to the exit of the paddock I was in, but stopped and munched away.....That's were I left him......I have zero idea on why he was trying to paw at me...No idea at all......He has never done that before.....His whole demeanour was weird after talking to Ian....I still can't work it out....If he wanted to hurt me...he can...he is a big animal....I have noticed and he has done this the entire time I've had him....and it is usually when I am going to leave ....he will catch up to me, but then cut me off , forcing me to stop walking ......I then have to either go around him, or wait for an opportunity to move in front of his face.....So to set a clear picture, say I'm walking along the fence line towards the exit...he will come up on my right side, then cut in front of me, then immediately start munching on grass at my feet forcing me to stop walking...sometimes there is enough room for me to wait until he looks up then I'll move along the fence line in front of his face to keep going in the direction that I was going...............then he'll do it again, and sometimes he'll do that all the way to the exit, other times, he might just turn around and munch and continue in the opposite direction to me......................I have to say I was very scared at the pawing at me, and this circling around me...the kicking up his back legs towards me..Do you have any idea what he was doing? Thank for your thoughts and time, Kind regards Daniella
Indy
Arabian X Stock horse
10 Years
0 found helpful
0 found helpful
Has Symptoms
Pulls Head Down When Pawing
My horse paws at the ground when we are about to canter towards the jump or when she is just randomly side passing.It is like she is telling me she is boss and wants to do whatever she wants. Indy is an Arab X Stock and loves to run.
Pawing Average Cost
From 218 quotes ranging from $650 - $4,000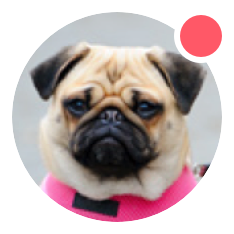 Need pet insurance?