What is Photosensitization?
Your horse's skin may become very sensitive to ultraviolet light because of a photodynamic agent present on his skin. Photodynamic agents are activated by sunlight and can cause great harm to the skin. If you notice that your horse is having an adverse reaction to the sunlight, it is important to keep him away from ultra violet light.  He also should be seen by a veterinarian, who will diagnose the cause of the sensitivity.
Photosensitization is the body's inability to react normally to sunlight; the skin and eyes become overly sensitive.  The horse appears to have a sunburn, even after a small amount of sun exposure.
Photosensitization Average Cost
From 550 quotes ranging from $1,500 - $3,500
Symptoms of Photosensitization in Horses
Symptoms may include:
Skin lesions
Eyes tearing
Red skin
Lacerations
Blisters
Open blisters with pus
Crusty skin
Reluctance to be saddled
Skin necrosis 
Mild colic
Weight loss
Types
Primary Photosensitization occurs when a photosensitizing agent is consumed, injected or absorbed through the skin
Secondary Photosensitization occurs as a result of liver dysfunction
Top
Causes of Photosensitization in Horses
Photosensitizing agents may include the following plants and medications:
Primary Photosensitization
Plants that have been linked to primary photosensitizing:
Buckwheat
St. John's Wort 
Medicago polymorpha (burr trefoil)
Rye grass
Smartweed
Bishop's weed
Spring Parsley
Medications that have been linked to primary photosensitizing are:
Tetracycline
Phenothiazine
Thiazides
Methylene blue
Sulfonamides
Secondary Photosensitization
Secondary photosensitization is the most common cause of photosensitization in horses.  It may be caused by:
Liver dysfunction - due to bacterial, viral or fungal infections
Bile duct lesions
Excessive ingestion of clover and alfalfa may cause liver damage, which then may lead to photosensitivity
Certain medications may cause liver damage, which then may cause photosensitivity
Top
Diagnosis of Photosensitization in Horses
The veterinarian will go over the medical history of your horse. He may ask to see vaccination, dental and deworming records so be sure to have them on hand.  Let the veterinarian know if your horse is currently on any medications. Your horse's diet will be discussed. The veterinarian may also want to see the pasture where your horse forages. He will be checking for clover, alfalfa, or other plants associated with photosensitization. 
The veterinarian will then perform a full physical exam. This may include an examination of the skin to evaluate whether medication is needed for burning, lesions, or irritation. Diagnostic tests may include:
Serum chemistry panel - This blood test evaluates organ function (kidneys, liver, blood protein and electrolytes)
Urinalysis - To verify kidney function, crystals, bacteria and blood in the urine
Skin biopsy - To  rule out  bacterial infection
Ultrasound - In order to check liver, kidneys and renal function
Top
Treatment of Photosensitization in Horses
Regardless of what type of photosensitization your horse is diagnosed with, it will be very important to keep him away from sunlight. He may be allowed to graze after sundown. 
To provide some immediate relief for the inflammation and swelling, the veterinarian may suggest cooling the horse off with water. Corticosteroids, topical antiseptics and antibiotic creams may be prescribed for the skin lesions. Skin lesions must be kept clean and free from horseflies, which can lay eggs in the lesions (maggots).  
If your horse was diagnosed with liver dysfunction, the treatment plan may include:
Antibiotics and anti-inflammatory medications
No clover or alfalfa
Reduced protein in the horse's diet
Folic acid and vitamins supplements
Diluted vinegar added to the horse's water may help reduce the production of ammonia in his body
Top
Worried about the cost of Photosensitization treatment?
Pet Insurance covers the cost of many common pet health conditions. Prepare for the unexpected by getting a quote from top pet insurance providers.
Recovery of Photosensitization in Horses
The horse will need follow-up visits by the veterinarian in order to monitor his progress.  The veterinarian may want to take a complete blood count to ensure there are no bacterial infections.  He will also want to make sure the lesions are healing well.  Horses recovering from primary photosensitization have a very good prognosis of making a full recovery.
Patients with liver dysfunction may need to be on a lifelong treatment plan. The veterinarian will want to take blood work, abdominal x-rays, and ultrasounds every few months. These diagnostic tests will help monitor the liver's function and size.  If the liver condition was diagnosed and treated in the early stages, prognosis is good.  It is important to follow the treatment plan provided for your horse to ensure continued improvement.  If you notice new symptoms in your horse's condition or any reactions to the medications prescribed, call your veterinarian.
Top
Photosensitization Average Cost
From 550 quotes ranging from $1,500 - $3,500
Top
Photosensitization Questions and Advice from Veterinary Professionals
Photosensitization Average Cost
From 550 quotes ranging from $1,500 - $3,500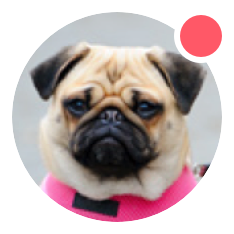 Need pet insurance?