What is Prolapse of the Eye?
While an injured eye can create a serious looking eye prominence, in many cases the condition is not as serious as it appears. However, it is important to let the veterinarian make that call because it is impossible to tell for sure if you are not a professional. In fact, even professionals need to get digital radiographs (x-rays), CT scans, an ultrasound or MRI to be sure. If the cause is cancer, it is crucial that you get the diagnosis as early as possible for the best chance of a successful recovery.
Prolapse (proptosis) of the eye (also called exophthalmos) is a serious condition that can cause vision loss that is usually from trauma or injury to the eye. In fact, most often the condition is caused by a corneal ulcer. However, sometimes it can be caused by other things such as cellulitis, cancer, abscess, or infection from somewhere else (sinuses, ears). Because of the positioning of the eyes, eye injuries are common and can easily be traumatic enough to affect eyesight permanently. That is why it is essential to have your horse seen by an equine veterinary professional as soon as possible if it appears that there is a condition affecting the eye.
Prolapse of the Eye Average Cost
From 472 quotes ranging from $2,000 - $5,000
Symptoms of Prolapse of the Eye in Horses
The signs of a prolapsed eye may be obvious if the eye is visibly swollen or protruding from the eye socket. However, there are some cases when the eye is not as swollen and you may not even notice the damage until it gets worse. The signs you want to look for are:
Protruding or bulging eye
Keeping one eye closed
Bumping into things (vision disturbance)
Blinking more than usual
Tearing or watering eye
Blood in eye
Cloudy or gray eye
Types
Cellulitis is the inflammation of the tissues behind the septum usually caused by infection elsewhere
Infection can be spread from an ear or sinus infection
Neoplastic is a cancerous tumor
Traumatic is caused by an injury
Top
Causes of Prolapse of the Eye in Horses
Injury
Cancer
Abscess
Infection
Top
Diagnosis of Prolapse of the Eye in Horses
The veterinarian will note your horse's complete medical history, immunization records, abnormal behavior or appetite, previous injuries or illnesses, and whether your horse is on any kind of medication (prescription or otherwise). A detailed examination will be done first, which includes vital statistics (temperature, pulse, and respiration), capillary refill time, reflexes, weight, height, breath sounds, and blood pressure. The veterinarian will check your horse's vision carefully and look for infection, abscesses, or cellulitis. If your veterinarian believes it is necessary, an equine ophthalmologist may be called in to check out your horse's eye, or you may be referred to go see the ophthalmologist.
A Schirmer Tear test is usually done while your horse is sedated. In addition, the veterinarian may do a corneal scraping to check cells under the microscope. A bacterial culture is helpful to determine the cause as well. Digital radiographs (x-rays) and an ultrasound of the skull will be done to check for other injuries or broken bones. For more details, an MRI and CT scan may be performed, if needed. Finally, the veterinarian will run some laboratory tests such as serum chemistry panel, complete blood count (CBC), blood urea nitrogen (BUN), blood glucose and insulin levels, and packed cell volume (PCV).
Top
Treatment of Prolapse of the Eye in Horses
The treatment for prolapse of the eye varies depending on the cause of the prolapse and how severe it is. Medication, surgery, and hospitalization are some of the choices for treatment.
Medication
The veterinarian will likely give your horse intravenous (IV) antibiotics and pain relievers, anti-inflammatory drugs, and topical antibiotics for infection. Pupil dilation is also done to reduce the muscle spasms.
Surgical
A corneal or eyelid laceration repair is done while your horse is under general anesthesia. In some cases, with severe injury, the eye may need to be removed. This is called enucleation and the veterinarian will do the removal and then place an orbital replacement in the socket to keep the shape of the head and skull.
Conjunctival Flap Graft
A conjunctival flap graft may be done in order to provide a better blood supply to the cornea for quicker repair. This procedure is done by suturing part of the conjunctiva to the cornea.
Fracture Repair
To repair fractures of the eye, wires or bone plates may be inserted.
Top
Worried about the cost of Prolapse Of The Eye treatment?
Pet Insurance covers the cost of many common pet health conditions. Prepare for the unexpected by getting a quote from top pet insurance providers.
Recovery of Prolapse of the Eye in Horses
You will need to keep your horse's eye clean and dry by changing bandages two or three times per day. Return to see the veterinarian as directed and call the veterinarian if you have any questions or concerns about the recovery.
Top
Prolapse of the Eye Average Cost
From 472 quotes ranging from $2,000 - $5,000
Top
Prolapse of the Eye Questions and Advice from Veterinary Professionals
Prolapse of the Eye Average Cost
From 472 quotes ranging from $2,000 - $5,000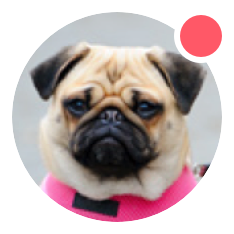 Need pet insurance?