What is Pyometra?
Your mare will begin to look pregnant and you may believe she is because she will not have gone into season when due, and her abdomen will start getting larger. Unfortunately, this is due to a buildup of pus and fluid in the uterus from the infection. The reasons for pyometra in horses can include uterine fibroids, intrauterine marbles (used in preventing estrus), pregnancy with complications, adhesions, and many others.
Pyometra is a recurrent infection of the uterus that is most often due to a cervix that will not open correctly. Once an infection is present in the uterus, it will continue to get worse until treated because there is no way for the uterus to empty itself. In fact, it will continue to fill with pus and can hold more than five gallons. Pyometra is incredibly painful and creates a feeling of overall illness with colic, high body temperature, appetite loss, and weight gain due to the excess fluid in the abdomen. If your horse does not get treatment right away, a hysterectomy may be necessary to keep her alive.
Book First Walk Free!
Symptoms of Pyometra in Horses
Your horse may be showing signs that you take for pregnancy because of the weight gain, lack of estrus, and abdominal swelling. However, the fever, appetite loss and unaligned anus and vulva are not normal signs of early (or late) pregnancy. If you see any of these symptoms you should talk to your equine veterinarian.
Increased body temperature
Abdominal edema, making her look pregnant
Pain in abdomen
Vaginal discharge (may be foul smelling and yellowish in color)
Weight gain
Lethargy
Overall ill feeling
Vulva and anus not aligned
Depression
Appetite loss
Causes of Pyometra in Horses
There are many causes of pyometra, but the most common are:
Bacteria such as Klebsiella, Pseudomonas, E coli, Streptococcus spp., and Taylorella equigenitalis.
Cervical adhesions (scars)
Difficult pregnancy
Fibroids
Intrauterine marbles used for suppressing estrus
Diagnosis of Pyometra in Horses
You may originally be thinking of seeing an equine veterinarian to check for pregnancy in your mare, but may suspect pyometra due to other signs such as pain in abdomen and high body temperature. Tell the veterinarian as much history as you know about your mare including possible mating, previous births, unusual appetite or behavior, vaccine records, and recent illnesses or injuries. Be sure to let the veterinarian know what medications you have given your horse, if any.
A physical examination will be done by the veterinarian and includes body temperature, blood pressure, reflexes, capillary refill time (CRT), weight, height, body condition score, respiration rate, breath sounds, heart rate, and reflexes. Also, the veterinarian will most likely perform an abdominal, rectal, and vaginal palpation, and a speculum examination of the cervix, vagina, and uterus. In addition, a vaginal endoscopy will be performed to look for fibroids, cysts, adhesions, or any other abnormalities in the reproduction organs.
A lameness evaluation is usually done next, which includes doing a standing examination to assess her conformation, appearance, and inflammation. Your veterinarian will have you walk, trot, and canter your horse in a circle and on a straightaway to check for discomfort and to see the muscles and joints in motion.
Ultrasonography (ultrasound) should be done to be sure that your mare is not pregnant. This test can actually show abnormalities that may help with a treatment plan. Abdominal x-rays, CT scans, and MRI scans can help with diagnosis as well. A urinalysis, sensitivity, and culture will be needed too. Blood testing should include a packed cell volume (PCV), complete blood count (CBC), biochemical analysis, and blood urea nitrogen.
Treatment of Pyometra in Horses
There are medical and surgical treatments for horses with pyometra such as uterine flushing, hysterectomy, and antibiotics. All of the treatments have their risks, but the one with the least risk is antibiotics.
Uterine Flushing or Lavage
In this procedure, warm sterile water will be used to flush the uterus several times, every 12 to 24 hours. Some veterinarians may flush with a medicated or antiseptic solution instead of warm saline for the lavage.
Surgery
In some cases (especially repeated pyometra), a complete hysterectomy or a wedge resection may be necessary. This is a very effective choice but also makes your mare infertile.
Medications
Depending on the cause of the pyometra, medication will be given either orally or intravenously (IV). Some of these medications include penicillin, amoxicillin, clotrimazole, nystatin, prostaglandin, or oxytocin. Intravenous (IV) fluids and anti-inflammatories are usually given as well.
Recovery of Pyometra in Horses
Your horse's prognosis is good as long as the bandages (if any) are kept clean and dry, all medications are taken as instructed. Follow up with your veterinarian as instructed and periodically afterward as documentation shows that recurrence is possible.
Pyometra Questions and Advice from Veterinary Professionals
Cheyenne
Paint
18-24 year
0 found helpful
I am thinking my 18 year old mare has a uterus infection or Pyometra. She has been spilling or in season for over 6 weeks now. (since before I had her). I want to get in to see a vet but I was wondering what the treatment is for these conditions and a round about price range so that I can try to be ready in advance.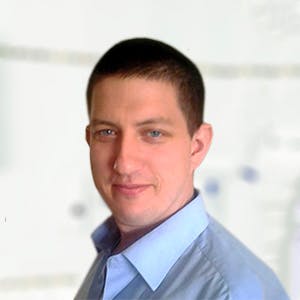 3320
Recommendations
If the cause is determined to be pyometra, treatment cost will vary widely depending on the severity and the management option taken; plus your location, Veterinarian and other factors will determine a cost. Normally a uterine lavage will be attempted first which will clear any discharge from the uterus allowing for antibiotics to be administered into the uterus along with systemic antibiotics; I would discuss this with your Veterinarian as pricing varies and I would hate to give you incorrect information. Regards Dr Callum Turner DVM
Add a comment to Cheyenne's experience
Was this experience helpful?