What is Smoke Inhalation ?
Smoke consists of various components, including carbon dioxide, carbon monoxide, particulates, minerals, soot, and other substances which depend on what is burning and causing the smoke. Carbon monoxide is often the cause of a fatal case of smoke inhalation. Both the toxicity of the smoke chemicals and direct thermal injury can damage the airways of an affected horse. Direct thermal injury occurs when the smoke has direct contact with the face and mucous membranes of the upper respiratory tract and can cause burns on those areas.
Smoke inhalation occurs when a horse is exposed to smoke, such as from a nearby wildfire, or in a barn fire. Many of the fatalities associated with a fire are actually due to the smoke inhalation. When a horse panics, his heart and breathing rates increase, which then increases the inhalation of the toxic smoke, causing damage to the eyes and airways. This can lead to breathing obstructions, bronchopneumonia, and death.
Symptoms of Smoke Inhalation in Horses
The symptoms of smoke inhalation can vary, due to the matter being burned, as well as the type of smoke. If steam is involved, there is more of a risk of direct thermal injury to the upper and lower airways. Plastic fires can cause hydrogen cyanide toxicity, while an enclosed fire can carry a higher risk of hypoxemia. Common signs include:
Burning, watery, or irritated eyes 
Facial or muzzle burns
Singed eyelashes or mane
Heavy, persistent coughing
Runny nasal discharge, which could appear soot-like
Wheezing  
Difficult or labored breathing
Bronchitis
Upper airway swelling
Airway obstruction
Reduced lung function
Bronchopneumonia 
Aggravated state of prior diseases, such as emphysema, asthma, chronic obstructive pulmonary disease, or congestive heart failure
Hypoxemia, or a low level of oxygen in the blood
Laryngospasm, or a spasm in the vocal chords
Collapse
Cardiovascular and systemic shock
Decreased cardiac output
Sudden death
Top
Causes of Smoke Inhalation in Horses
The causes of smoke inhalation are numerous and include any nearby fire that produces smoke. Such causes can include:
Wildfires
Barn or stable fires
Burning of toxic weeds
Pasture burning
The particulate matter contained in the smoke is what causes the symptoms seen in your horse. Particulates are a mixture of liquid droplets in the air combined with the solid particles from the smoke. They tend to be very small, which allows them to penetrate into the deepest part of the lungs. Particulates can also damage the immune system and compromise the lung's ability to remove foreign debris, such as bacteria or pollen. Smoke also contains carbon monoxide, which is responsible for over 80% of smoke inhalation deaths. Exposure to only a small amount of carbon monoxide can cause symptoms, as it binds to hemoglobin in the blood, causing a decrease in the extraction of oxygen by the body's tissues.
Top
Diagnosis of Smoke Inhalation in Horses
A diagnosis of smoke inhalation is based on a history of smoke exposure, a complete physical exam, and the results of testing. Be sure to describe the type of smoke your horse inhaled to your veterinarian, as there are different complications that can occur from varying kinds of fires. Tests can include a chest auscultation, chest x-rays, and a respiratory tract endoscopy. Blood samples are generally taken and tested for levels of carbon monoxide, as well as for blood counts, serum analysis, and other values that can be used to assess the progression of the condition and the response to treatment. A complete eye exam is also usually performed.
Top
Treatment of Smoke Inhalation in Horses
Therapy aims to first treat any life threatening conditions and stabilize your horse by clearing airways, reducing swelling, hydrating, and maintaining oxygen levels. This is accomplished through nebulization with sterile saline and sometimes with anti-inflammatory drugs, bronchodilation, tracheostomy, transtracheal lavage, or bronchoalveolar lavage. Diuretics can be prescribed to reduce swelling, intravenous fluids with electrolytes are given, and oxygen is administered, often through nasal insufflation.
Other drugs that can be administered to reduce inflammation include nonsteroidal anti-inflammatory drugs such as Dimethyl sulfoxide, vitamin E, corticosteroids, reactive oxygen species, oxygen free radicals, and peroxides. Pain medications are often prescribed. Antibiotics are given to reduce the risk of a secondary infection, and care is taken to provide strict hygiene and supportive care during recovery for this same reason.
Any damaged skin areas may be treated with silver sulfadiazine cream, while surgical debridement or skin grafting is usually only undertaken in more severe cases.
Top
Worried about the cost of Smoke Inhalation treatment?
Pet Insurance covers the cost of many common pet health conditions. Prepare for the unexpected by getting a quote from top pet insurance providers.
Recovery of Smoke Inhalation in Horses
In many cases, horses can survive an incidence of smoke inhalation, with most returning to work within 2 to 5 months. In very severe cases when secondary life threatening conditions arise, euthanasia can be recommended. 
Recovery for smoke inhalation damage generally ranges from 4 to 6 weeks and depends on the severity of the injury. You will be given pain medications and antibiotics to administer, which should shorten recovery time. Allow your horse that time to rest, and avoid exercise that can delay healing and aggravate his condition. Notify your veterinarian if you notice any new or worsening symptoms, which may indicate a secondary infection.
Protect your horses from smoke inhalation by having an escape plan in place in case of a fire emergency in the barn or on the property. A few ways to ensure this plan works include:
Keep doors unlocked, and a halter and lead rope hanging on each one 
Be sure the path of evacuation from the stalls and barn is kept clear
Store flammable products, such as hay or cleaning products, away from the barn or stalls
Do not smoke in the barn, park vehicles near the barn, or engage in activities in the barn that can cause sparks to fly, such as welding
Ensure the wiring is safe in the barn, and keep from overloading circuits
Be sure to install flame, heat, and carbon monoxide detectors near horses for a reliable alert system
Top
Smoke Inhalation Questions and Advice from Veterinary Professionals
Isabelle and sugar
Quarter Horse
13 Years
2 found helpful
2 found helpful
I live in Oregon where we have very bad wildfires right now and my horses are sitting through it all day. Should I be worried and is there anything I can do to help them be more comfortable
Aug. 12, 2018
Isabelle and sugar's Owner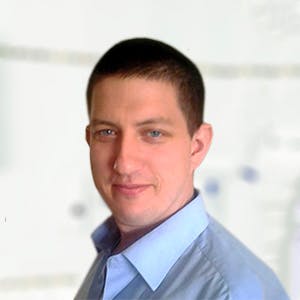 2 Recommendations
Wildfires can put horses in danger, we just need to see what has been happening in California; if the air quality is irritating to your respiratory tract or your eyes then you can assume the same for Isabelle and Sugar. You should try to find out as much information in your area as possible about emergency preparedness (just in case the wildfires get too close) and have a plan in place. There is no specific advice I can give apart from moving your horses if the air quality drops. Regards Dr Callum Turner DVM https://thehorse.com/149183/smoke-from-wildfires-and-horses-respiratory-health/ www.nfpa.org/Public-Education/Campaigns/TakeAction/Horses www.cfa.vic.gov.au/plan-prepare/horses-and-bushfires
Aug. 12, 2018
Was this experience helpful?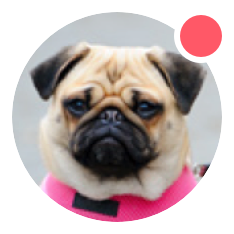 Need pet insurance?