What are Stifle Injuries?
The most complex joint in the horse is the stifle joint. The joint includes the kneecap and its ligaments, which give structural stability. Similar to the human knee, the stifle is located on the horse's hind limbs. Encircling the whole stifle joint is a thin capsule that has a special fluid that assists with shock absorption and lubrication. Certain ligaments that cause the leg to not bend too much in either direction are present inside and outside of the stifle.
When properly working, the stifle allows the horse to be stable as well as smoothly move forward. Should he experience trauma, quick directional changes or deceleration, it will cause pressure that can lead to stifle injury. Due to the somewhat open construction of the stifle, as well as its size, swelling will often develop. Serious stifle injuries are often made more complicated due to fractures.
Trauma to the stifle, the horse's most complex joint, can lead to stifle injury; in addition, some horses experience developmental disorders of the stifle, which will impact them as foals or young horses.
Book First Walk Free!
Symptoms of Stifle Injuries in Horses
Should your horse experience a stifle injury, you may witness the following:
Swelling
Lameness
Seemingly intolerant of exercise
Kneecap locking up
Joint thickening
Types
Trauma along with different diseases can impact the stifle. Often, stifle diseases are divided into two types:
Acquired Disorders
This includes arthritis, degenerative joint disease, fractures and trauma (like an injury to the cruciate ligament). These issues result from infection, bacteria or trauma. Sudden and severe onset with sudden and obvious lameness and swelling point to an acquired disease in the stifle.
Developmental Disorders
These diseases are present at the time of birth and may or may not be the result of genetic abnormalities. Developmental disorders of the stifle typically impact foals and young horses who will initially show subtle symptoms. As the horse gets older and begins training, you will see swelling of the stifle and ongoing, low level lameness. Often the lameness and swelling will be very obvious with continuous exercise, and then decrease when activity is reduced. Examples of developmental disorders include osteochondritis dissecans, subchondral bone cysts and patellar luxation.
Causes of Stifle Injuries in Horses
There are several possible causes of stifle injuries. They may be the result of direct trauma or as a result of stress to the joint area from activities that involve quick directional changes, slowing down quickly and repeated jumping (as in activities like roping, cutting and barrel racing).
Diagnosis of Stifle Injuries in Horses
After conducting a physical examination of your horse, your veterinarian will use a variety of methods, to include digital x-rays, ultrasound and curvilinear ultrasound probes in examining the stifle joint and making a diagnosis. These tools will help your veterinarian get images of the different parts of the joint. Exploratory arthroscopic surgery may be useful when trying to determine the cause of the problem. Intra-articular anesthesia of the stifle is often key in diagnosing the problem and is used to localize the lameness.
It is important for your veterinarian to get an understanding of which part of the stifle is impacted and what is causing the problem in order for him to recommend the correct treatment.
Treatment of Stifle Injuries in Horses
Once your veterinarian has diagnosed the stifle injury in your horse, treatment will vary based upon the specific injury or disease. Rest will be recommended in order to alleviate the swelling and provide the opportunity for the joint to begin to heal. In cases where the joint capsule is stretched and not ruptured, recovery can happen with 2-3 months of rest and a slow return to activity. When inflammation is present, intra-articular medication may be recommended.
If there is a lesion present on radiography or if there has been no resolution to symptoms after a period of rest possibly including intra-articular medication, surgery may be considered. When the collateral ligament or cruciate ligaments are injured, treatment will frequently not be effective. This will lead the joint to become unstable and can progress to arthritis and ongoing lameness.
Recovery of Stifle Injuries in Horses
Should your horse be diagnosed with a stifle injury or condition, you will want to follow the recommendations of your veterinarian to ensure the best outcome for him. It is likely that follow up appointments will be recommended so that your veterinarian can assess the condition of your horse's stifle and determine whether treatment is effective.
There are things that you can do to prevent stifle injuries in your horse. You can help him avoid direct trauma to the joint by not pushing him past his abilities, particularly in performance activities. It is important to keep an eye on your horse and be cognizant of any possible stifle injuries and act right away if you notice anything of concern by having your horse examined. The stifle joint is complicated and hard to evaluate with radiography because of its mass, surrounding tissue and soft tissue structures.
Stifle Injuries Questions and Advice from Veterinary Professionals
Rhoda
American paint horse
5 Years
0 found helpful
Has Symptoms
Soreness and lameness in left hind area
I have a 5 year old mare. Two weeks ago she appeared lame on her left hind leg. I thought it could be been something in her hoof. Checked it again and again. There was nothing in there. Felt up her leg towards the stifle and inner leg. She seemed a little sore. So I done water therapy and dmso. Literally the next day she seemed fine. From the beginning no heat or swelling. Then about a week later, lameness on the same leg. Again, it disappeared. So, day before yesterday TERRIBLE lameness. Treating with banamine, muscle rub and stall rest with limited turnout in an indoor arena. Appetite is great, mood is great. Mobility if bad. I've not to this day found any swelling. But, it does seem to be in that area of the stifle. Just has me baffled. Even with the sore leg she used it to threaten one of our weanlings. Does not put weight on it, but can Bend it with no problem. Next step is veterinarian. Just curious if this sounds like anyone else's experiences. Thank you.
I have exactly the same thing, waiting to get my horse x-rayed as advised by the vet, would be very interested to know if you have had any luck with either of your horses. Mine like yours has no heat, no lumps or bumps, has had a chiropractor look at him and has had slight shaking of stifle area when weight bearing. Other than the lameness he's happy to eat well and roll! But is still resting the leg and lying down each day even though he's now on Bute.
I have the exact thing right now with my gelding. Felt up and down leg and hips checked feet. He has def. reaction in stifle area. Just started so is recent injury. He was dropping the left hind hip at trot on lunge is how first saw it. Now notice he holds leg up while standing. Wonder if chiro. and then rest. No swelling or warmth.
Add a comment to Rhoda's experience
Was this experience helpful?
Vali
Warmblood
16 Years
0 found helpful
My mare now 16 had a stifle injury over a year ago stretched the maniscus was a long journey had vet out a lot for checks people are asking why does she's need the joint supplement
Add a comment to Vali's experience
Was this experience helpful?
Hemmingsway's Valentine
Warmblood
6 Years
0 found helpful
Has Symptoms
short stride on leg with growth.
My 6 year old mare has a growth over her stifle that does not involve joint.It is the size of big marble and is not cancer.Vet injected it with cortisone and it has got a little smaller.She is lame on that leg and will not reach forward but flexes fines.We did 28 days adequan ,no diffents.Xray foot to stifle and saw nothing.What could it be?Should I have growth removed?
Add a comment to Hemmingsway's Valentine's experience
Was this experience helpful?
Blondie
Sec d
2 Weeks
0 found helpful
Has Symptoms
Won't put foot down leg a bit puffy
Blondie has laminitis on Wednesday she was walking a lot better went to put her in she could hardly put back leg on the floor it's her stifle she's on danilon is there anything more I can do for her
Add a comment to Blondie's experience
Was this experience helpful?
Harvey
Cob
11 Years
0 found helpful
Hi, My gelding had his back done a little over a month ago, and I was told he was a little sore in his stifle and pelvis. I did think he had something going on in his hind but I'm not hugely experienced. He was great after that but the last few days he seems to be a little sore again. He is not lame and is fine to ride even jumping no problem (small jumps) I also asked my instructor while I was having a lesson and she said he looked fine. But he seems to always be resting that hind leg and when picking out his feet he will pick it up but not keen on keeping it up and he slams it back down. Should I get the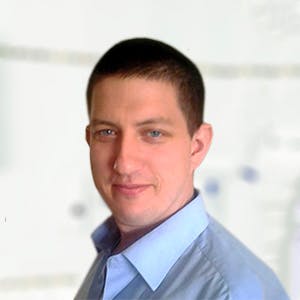 3320
Recommendations
Without examining Harvey myself, I cannot say specifically what is going on with his stifle; if he is showing discomfort during picking out his feet or is reluctant to put weight on the leg I would call out your Veterinarian/Chiropractor/Physiotherapist for a follow up examination to be on the safe side. Regards Dr Callum Turner DVM
Add a comment to Harvey's experience
Was this experience helpful?
Jackson
Welsh Cob
15 Years
0 found helpful
Hi, I've got a 15 year old welsh cob who we noticed approx 4 weeks ago wasn't using his off hind properly in canter, he almost feels disunited on the right rein. He feels fine in trot at the minute. We did some flexion tests on his hind legs today and when we flexed his off hind including the stifle he trotted off lame! He has no heat, swelling etc to see! He's not dragging his toes or anything obvious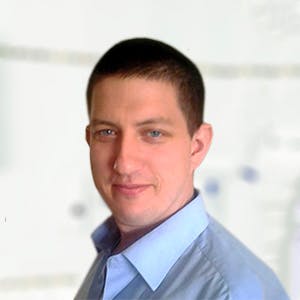 3320
Recommendations
Lameness in horses can be tricky to pin down especially when only evident during canter or trot; if you're unable to identify a cause yourself I would suggest calling out your Veterinarian for an examination to help narrow in on a cause. In the meantime, you should keep Jackson rested and give gentle walks. Regards Dr Callum Turner DVM
Add a comment to Jackson's experience
Was this experience helpful?
Ax
Thoroughbred
4 Years
0 found helpful
Has Symptoms
Not willing to flex upper hind legs
Hi, I'm considering buying a 4 year old Thoroughbred (raced once) and the vet check came back inconclusive. As to the horse's hind legs, the vet was "Unable to perform whole/upper limb flexion test, not willing to flex leg up more than 10 seconds. No heat, swelling, tenderness or other abnormalities detected, except mild fetlock joint effusion. Hoof
testers=negative; Static flexion=negative." Also, the vet found "Moderate reactivity to palpation of sacral/SI region, horse almost kicked out."

What can be done to get more conclusive data to help me make a decision on whether to buy the horse which has a wonderful disposition, conformation and performance in walk, trot, canter and jumps?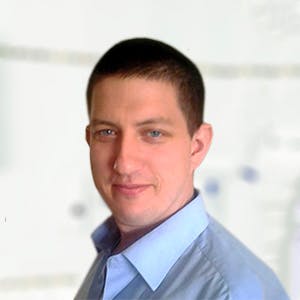 3320
Recommendations
For me, if there is any doubt you should not proceed with the purchase of the horse; however if you are wanting to proceed with pre purchase examinations I would call out another Veterinarian to examine Ax to get another hands on opinion before going down more expensive methods of examination which may be just as unrewarding. Regards Dr Callum Turner DVM
Add a comment to Ax's experience
Was this experience helpful?
ACE
Throbread, Paint
13 Years
0 found helpful
I have a horse with what was described as a bone mass next to his right rear stifle. He used to be on bute and used very little and that seemed to make things worse. We have since started using him more and stooped giving him bute and started giving him Turmeric and a supplement.
My question is being that this bone mass is not a chip would it be better to remove it than leave it next to the stifle joint? This does cause him pain when he has to lift his leg up off the ground for the fairer. Will this cause more issues in the future by not removing it?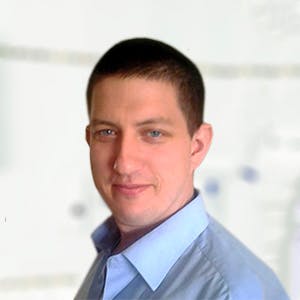 3320
Recommendations
A bone mass may cause issues at any time depending on its specific location, origin and whether or not it affects the articulation surfaces or the movement of the stifle joint; without examining the mass or seeing some x-rays I cannot say whether or not surgical removal would be the best course of action. Discuss with your Veterinarian or call another Veterinarian out for a second opinion. Regards Dr Callum Turner DVM
Add a comment to ACE's experience
Was this experience helpful?
Laredo
Quarter
5 Years
0 found helpful
Hi! My horse just started yesterday VERY lame in his left hind. The owner of the barn thinks it might be an abscess but there's no warmth anywhere in the hoof but will not put any weight on his leg. he has a twisted pelvis and dropped hip which he is in rehab for. he however has very weak stifles in both legs due to the twisted pelvis and his left is weaker than the right. today is day 2 of stall rest with soaking and wrap treating it as if it could be an abscess while waiting for the farrier to come out but i'd like to rule out stifle injury. there is no swelling or warmth on the leg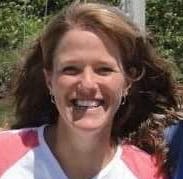 1611
Recommendations
Without seeing Laredo or examining him, I don't have any way to determine what might be going on. it would be best to have him seen by a veterinarian, as they will be able to examine him, see what might be happening, and recommend any treatment that he might need.
Add a comment to Laredo's experience
Was this experience helpful?
Lily
Grade
7 Months
0 found helpful
Has Symptoms
The leg locks and gets stiff
I have a 7 month old filly and 3 days ago her hind leg went stiff and she will drag it, but there is no swelling at all, then when I make her trot she is fin then when she stops it will lock up again.. it breaks my heart to see her do this.. what can I do to help her?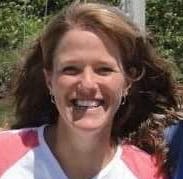 1611
Recommendations
Without being able to examine Lily, I do not have any way to diagnose what may be happening with her, or any recommended treatments. It would be best to have her veterinarian look at her, as they will be able to see her, determine what might be going on, and recommend any appropriate therapy for her.
Add a comment to Lily's experience
Was this experience helpful?
Jenny
Warmblood
12 Years
0 found helpful
Stifle lameness came on sudden, no lameness at the walk, but severe lameness at the trot. Xrays came up clean, small soft tissue damage. 6 weeks off work, stall rest, ice, Bute (on and off) no improvements.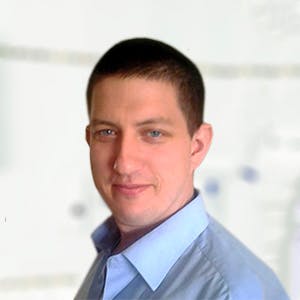 3320
Recommendations
Without examining Jenny I cannot give much to a possible cause, normally we would expect to see improvement after six weeks of stall rest; if there is no improvement you should discuss other diagnostic methods with your Veterinarian like nerve blocks to determine which specific joint is affected to help narrow in. Regards Dr Callum Turner DVM
Add a comment to Jenny's experience
Was this experience helpful?
Waylon
American Quarter
3 Years
0 found helpful
Has Symptoms
Tender in croupe both sides
Signs of soreness in left hind under saddle and in hand.Foot cocking outward when standing. I feel popping when I place my palm over that stifle as he walks forward. He's 3 next month.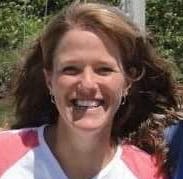 1611
Recommendations
Thank you for your email. Waylon could probably use a set of x-rays to evaluate his stifle. Your veterinarian will be able to examine him, take x-rays if needed, and give him any treatment that he may need.
Add a comment to Waylon's experience
Was this experience helpful?
Joker
Paint horse
6 Years
0 found helpful
I have a horse who was kicked in the back leg sometime yesterday last night could put almost no weight on it this morning is putting more would just stall rest help?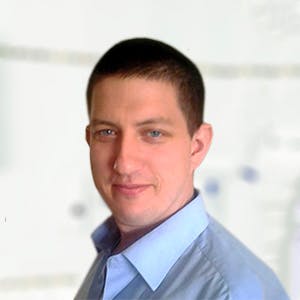 3320
Recommendations
Most of the time rest is best, some people may recommend walking with a lead rope to keep muscles moving but I prefer a few days of rest and hosing the leg down; it is important to be cautious of cellulitis if there is a wound present. Regards Dr Callum Turner DVM
Add a comment to Joker's experience
Was this experience helpful?
Mona Lisa
American Quarter horse
11 Years
0 found helpful
Has Symptoms
Locking stifles (both sides),
Lameness (Clockwise only),
Slight back pain on left near croup
Hi! So my horse has been lame for a month or so and we have narrowed it down to both stifles (one tested more positive than the other) We originally tested for lyme and that was negative. She is currently on a anti inflammatory and is pretty sound while we wait for our appointment for x-rays. She is only lame under saddle and going clockwise. Does this sound like something serious ? (It is a noticeable lameness for sure but not so bad that she can't move somewhat properly.) Someone mentioned that it could be weakness because of her locking stifles but I disagree due to it being so sudden.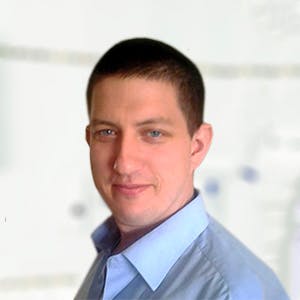 3320
Recommendations
From your description it doesn't sound like it is due to locking stifle but without observing Mona Lisa moving I cannot say what the cause is with any certainty. There are various issues which may affect the stifle (and the rest of the musculoskeletal system) and having your Veterinarian observe Mona Lisa's movements and x-ray (or ultrasound as appropriate) would lead to a diagnosis. Regards Dr Callum Turner DVM
Add a comment to Mona Lisa's experience
Was this experience helpful?