Summer Pheasant's Eye Poisoning in Horses
Summer Pheasant's Eye Poisoning in Horses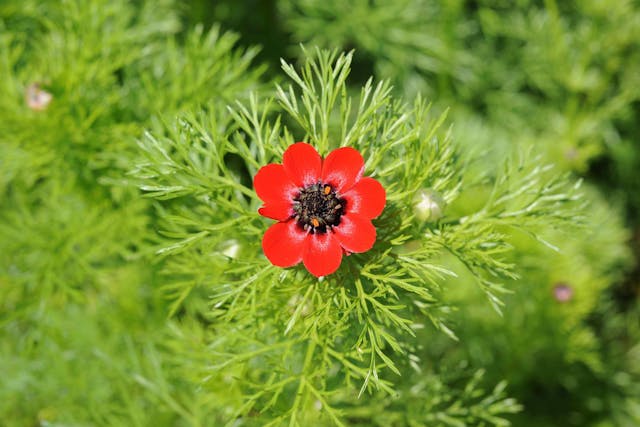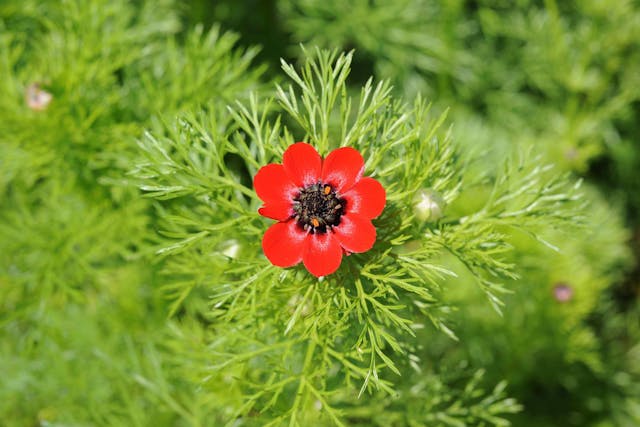 What is Summer Pheasant's Eye Poisoning?
The bright-yellow buttercup plant often elicits memories of a summer childhood game, particularly holding the plant beneath a friend's chin to see if it casts a yellow glow. Tradition says that the brighter the cast, the more the person loves the taste of butter. What can be more innocuous than such a silly childhood game? It may come as a surprise to learn that a member of the buttercup family, summer pheasant's eye, has led to several fatalities in livestock including sheep, pigs, poultry, cattle and horses.
With its beautiful red flowers, summer pheasant's eye (Adonis aestivalis) is an herbaceous perennial that grows across large pastures, fields and in forests. The small plant (sometimes called red chamomile) is grown for ornamental purposes across parts of Europe and Asia, and was brought to the United States for commercial production. However, it now grows wildly mostly across California and the Pacific Northwest region of the United States. Fatalities in equines due to the plant's cardiotoxic properties have occurred in California, as well as Washington, Idaho, and Montana. The most recently recorded death due to the consumption of summer pheasant's eye occurred in California in 2004, when three horses succumbed to the plant's toxicity. Though the horses were not directly exposed to the plant, they died from eating hay contaminated by A. aestivalis. The other horses in the group refused to eat the hay, or else consumed amounts too small to cause poisoning. 
This poisonous weed works similarly as oleander and foxglove in its poisoning mechanisms. The genus contains cardiac glycosides, toxins which cause symptoms of gastro-intestinal distress such as diarrhea, enteritis, and decreased motility. Other signs of poisoning include colic, cardiac arrhythmias and sudden death.
Summer pheasant's eye (Adonis aestivalis), a plant common to the Western region of the United States, is extremely poisonous when consumed by sheep, cattle and horses.
Symptoms of Summer Pheasant's Eye Poisoning in Horses
Abdominal cramping
Diarrhea
Colic
Cardiac arrhythmia
Myocardial degeneration 
Cold skin
Generalized weakness
Inability to stand
Palpable, dilated bowel
Tremor
Weak pulse
Tachycardia
Abnormal anal, perineal and tail reflexes
Anorexia
Congestion
Dehydration
Top
Causes of Summer Pheasant's Eye Poisoning in Horses
Adonis poisoning is caused when livestock consumes a moderate to large amount of the noxious weed, summer pheasant's eye. The plant's toxins are cardiac glycosides, chemicals that lead to fatal gastrointestinal and cardiac disturbances.
While all parts of the summer pheasant's eye are toxic, its leaves and flowers contain the highest concentration of cardiac glycosides, the chemical that makes the plant dangerous. Animals fatally poisoned by the plant begin to show gastrointestinal and cardiac distress within 24-48 hours post-exposure. The plant is known to be extremely acrid, and is eaten only when the horse is unable to find other food. It's this extreme bitter taste that keeps Adonis poisoning from occurring at a greater frequency.
While the plant is now spreading in North America, widespread education and information about the plant are lacking. Farmers and horse owners often do not recognize the plant and are unaware of its potentially devastating qualities. More education is necessary to prevent plant poisoning in horses. Summer pheasant's eye is difficult to control with pesticides since it grows quickly and across large land areas such as pastures and countryside fields. Due to current growth patterns, the noxious plant is increasingly contaminating hay and small grains.
Top
Diagnosis of Summer Pheasant's Eye Poisoning in Horses
Diagnosis of plant poisoning is often based on generalized signs of gastro-intestinal disturbances, including extreme diarrhea and cramping. More advanced veterinary resources such as toxicology labs can test for plant toxins, but are often unable to specify the plant type. Other than observing any acute physical symptoms, identifying plants and trees located in well-grazed areas of pastures offers the best confirmation of plant poisoning. It is recommended to bring samples of questionable plants to the veterinarian.
Top
Treatment of Summer Pheasant's Eye Poisoning in Horses
If the animal survives the initial exposure, treatment will be supportive in nature, and focus on resolving dehydration and stomach upset. IV/subcutaneous fluids are usually given, as well as medication (such as Pepto Bismol and simethicone) to treat cramping and diarrhea.  Remove hay and grain and begin a new dietary plan per the veterinarian's instructions.
Top
Worried about the cost of Summer Pheasants Eye Poisoning treatment?
Pet Insurance covers the cost of many common pet health conditions. Prepare for the unexpected by getting a quote from top pet insurance providers.
Recovery of Summer Pheasant's Eye Poisoning in Horses
It is imperative that horse owners become familiar with the plants and trees that grow in the horse's living environment. Avoid future instances of poisoning by increasing awareness of invasive weeds and seasonal plants. Pull suspicious and potentially poisonous plants. 
Hay and feed should be tested for contamination, and consistent relationships with suppliers and growers are recommended in order to maintain quality feed. Well-fed horses show little to no interest in foreign plants and weed growth, especially when toxic.
Top
Summer Pheasant's Eye Poisoning Questions and Advice from Veterinary Professionals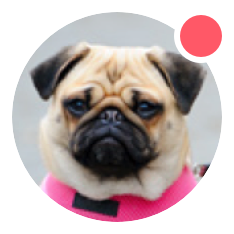 Need pet insurance?