What is Sunburn?
Just as humans do, horses burn under the powerful rays of the summer sun. And just like humans, sunburn in horses is extremely painful. The burning rays of the sun place horses at risk not only for skin damage which can lead to neoplasia, but also dehydration and stress from the heat and pain a sunburn can cause. As adults, we strive to protect ourselves and our children from painful sunburns and affiliated health concerns, yet we often neglect to extend the same care to our equine friends. Thankfully, several products are available to prevent and treat sunburn in horses. Combining these sunscreen-type products with common sense approaches like stabling the horse during the hottest times of the day, ensuring the horse has shade in the pasture or living environment, and supplying protective wear such as fly screens, visors, and hats will reduce the discomfort that always comes with the summer sun.
Erythema solare, sunburn in horses, is unfortunately dismissed by many as simply an unavoidable summertime nuisance. But again, like humans, horses without proper sun protection from harmful UV rays are vulnerable not only to the pain and discomfort of a sunburn, but also to skin damage, scarring, and the greatest concern of all, squamous cell carcinoma, a malignant type of skin cancer. Summer also brings another potential health risk for horses – the irritation and biting of insects. When bites combine with the dry, cracked skin associated with sunburn, the horse will likely experience significant discomfort, as well as additional opportunities for infection. The sunburn may also lead to patches of hair loss, areas of inflammation, redness or pinkness, and sometimes oozing, watery blisters. These physical manifestations of the condition may result in scars that will diminish the appearance and value of a showhorse.
While any type of horse is susceptible Pintos, Paints, Appaloosas, Cremellos and other light-pigmented horses are most at risk. Sunburn is most often seen around the sensitive area of the nose and eyes, and also affects the pink skin underneath the white hair. Dark-colored horses with white markings share this sensitivity. Foals and yearlings are also more likely to become sunburned. For all horses, basic sun care includes a minimum SPF 30+ sunscreen. Sunscreen should be reapplied every two hours. If tolerated, fly masks, particularly those with adequate full coverage over the nose and mouth, will lower the chance of a burned nose. Post-sun treatments will moisturize the burned areas and hopefully keep the skin soothed. Such ointments and creams are purposed to prevent painful cracking.
The hot summertime months place horses at risk not only for dehydration and heat stress, but also the skin damage and discomfort that accompanies a sunburn.
Book First Walk Free!
Symptoms of Sunburn in Horses
Redness
Bright pink skin
Dry cracked areas
Patches of hair loss
Inflammation or puffy-look to skin
Blisters, unbroken or weeping
Peeling
Head shy when bridling
Difficult saddling (burned withers and loins)
Causes of Sunburn in Horses
Inadequate sun protection
The rays of the sun place horses at risk for skin damage
Overexposure causes damage that may lead to skin cancer
A sunburn can cause irreparable scarring
Diagnosis of Sunburn in Horses
Sunburn in a horse is recognizable given its obvious symptoms and behavioral changes. If a preventative program including sunscreens, protective gear, proper turn-outs, and shade in outside areas is followed, but the horse is still showing symptoms typical of a sunburn, it is advisable to see a veterinarian. Various plants known to cause toxicity and photosensitivity should be investigated; the veterinarian may choose to walk the pasture or paddock in order to identify plants that may be related to a sunburn reaction. In addition, a review of medications your horse may be taking is warranted for the same reason.
Treatment of Sunburn in Horses
Treatment for a sunburned horse mirrors treatment given to a sunburned person. If your horse has already suffered a sunburn, the care must address the horse's pain and discomfort, as well as any acute manifestations of the sunburn such as peeling. Many horse owners depend on the gentle and safe diaper rash product, Desitin, to soothe and moisturize the dry skin because the cracking of the skin is extremely painful. If the sunburn is not resolving, it is advisable to see a veterinarian. A veterinarian may prescribe a moisturizing cream or ointment that contains an antibiotic.
Recovery of Sunburn in Horses
To protect the horse on an ongoing basis, make sure shade is available in pasture areas. The horse should be in a well-ventilated stable during the hottest part of the day, from 9AM-3PM. Consult your veterinarian if you feel the healing of the skin is delayed.
Sunburn Questions and Advice from Veterinary Professionals
Cherokee
Paint
7 Years
0 found helpful
I'm in the process of adopting a 7 year old paint mare who has an entirely white face. Her face, especially around her nose, is severely sunburned with blisters, peeling, and hair loss all over her head. She has had a fly mask on for a while, and it has rubbed a small blister under her jaw where it Velcro's and on the top of her nose where it sits. I'm not sure what to use to help the sunburn and sores heal (the sores aren't too bad, just bald patches and irritated skin underneath) and to prevent sunburn in the future. Could I use sunscreen? If so, should I use some intended specifically for equine or animal use, or is human sunscreen okay? Thanks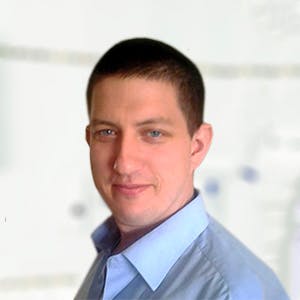 3320
Recommendations
You should first treat the sunburn and other injuries (from the fly mask) before letting her out in the paddock; children's sensitive factor 50 may be used for horses with unpigmented skin but I generally prefer equine specific products. There is a good article I've linked below from Horse & Hound magazine which covers protection and treatment of sunburn. Regards Dr Callum Turner DVM www.horseandhound.co.uk/features/summer-problems-sunburn-65324
Add a comment to Cherokee's experience
Was this experience helpful?
Santa
Hanoverian
10 Years
0 found helpful
No sure is my horse is sunburnt. It's has dry skin and hair loss on his tail down the center as well as the same symptoms just above his tail on his bum that have now scabbed over and hair is slowly growing back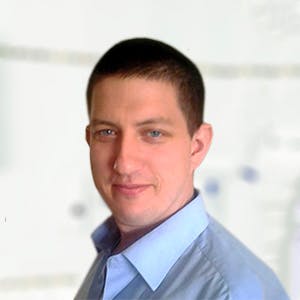 3320
Recommendations
Without examining Santa it is not possible for me to say whether or not he has sunburn, the area around the base of the tail may be affected due to sunburn or from itching; if you think that being outdoors is a factor you should keep Santa in the shade and see if there are any signs of improvement or not. Regards Dr Callum Turner DVM
I have a 4 Year old AQHA Perlino filly, her face is very light. We try to keep her out of the sun during the day. Flymask with nose cover, sunscreen, stalled, but she is self-abusive when we lock her up. She tears a fly mask off, and I hat to put the sunscreen near her eyes. We have managed to keep her from burning terribly this summer with some tricks but they only last so long and she gets silly again. My real question is, there are what appear to be purplish-red spots on her nose and around her eyes now. What are they? Will they go away? They are not raised simply like they are sunspots like we would get. Any suggestions? Thank you in advance,
Add a comment to Santa's experience
Was this experience helpful?