What is Uroperitoneum (Foals) ?
This condition is typically caused by a rupture in the foal's bladder resulting in leaking of urine into his abdomen. This is typically seen in newborn foals, but can also be found in adult horses. Males tend to have a higher risk of developing this condition compared to females due to their urinary tract anatomy. This condition does not mimic other conditions; it is often specific to foals and tends to happen at birth or soon after.
Uroperitoneum in foals is a condition in which urine collects in the foal's abdomen. This condition typically happens within a few days of birth and the foal may present dull and depressed.
Symptoms of Uroperitoneum (Foals) in Horses
The possible symptoms of uroperitoneum will be discussed below.
Abdominal distention – You may notice that the foal's stomach is swollen for no reason
Respiratory distress – He may develop difficulty breathing or have labored breathing 
Diarrhea
Lack of nursing – The foal may not have a sucking reflex or interest in nursing 
Lethargy – He may appear to be tired, have no energy or desire to eat or move  
Symptoms appear within 2-3 days of birth
Dull
Depressed
Urine output – Either a decrease or total lack of voiding
Top
Causes of Uroperitoneum (Foals) in Horses
Birth – Most cases are caused by the birth experience of the foal; it is believed that due to the pressure on the foal's body during birth, the bladder may tear
Infection – This can also be the cause of the leaked urine into the abdomen (30-40% of cases)
Defect of the foal's urachus – This functions to allow urine to leave the body; a defect may cause leakage into the abdomen
Top
Diagnosis of Uroperitoneum (Foals) in Horses
If you suspect your foal is suffering from uroperitoneum, it will be necessary to involve a veterinarian to make the diagnosis. It will be important to discuss with the veterinarian when you noticed symptoms and how your foal presented at birth. It will also be important to share if you have noticed a change in output of urine as well.  
A physical exam will most likely be the primary diagnostic tool utilized. After this, your veterinarian may need to perform tests to determine what has happened and how to best treat the condition. Your veterinarian may request lab work to test for sodium, potassium and chloride levels. An ultrasound may also be used in order to see how much fluid is in your foal's abdomen. The ultrasound may be able to identify and pinpoint the location of the leak or tear.
Top
Treatment of Uroperitoneum (Foals) in Horses
In the event your foal is diagnosed as having uroperitoneum, your veterinarian will most likely want to begin treatment immediately. The gold standard of treatment for this condition is surgery while your foal is under general anesthesia. 
The surgery is performed to seek out and repair the leak or tear. If the urachus is found the be the cause of the condition, it will be removed. There have been some cases of foal's healing on their own without surgical intervention. 
The other treatment options can be to regulate your foal's electrolyte levels, rehydrate, provide oxygen to stabilize breathing and also emptying his bladder/abdomen via catheter or other means as necessary.
Top
Worried about the cost of Uroperitoneum Foals treatment?
Pet Insurance covers the cost of many common pet health conditions. Prepare for the unexpected by getting a quote from top pet insurance providers.
Recovery of Uroperitoneum (Foals) in Horses
The  good news is that the outcome for a horse successfully treated for uroperitoneum has a recovery rate of 80-90%. If the condition is treated early and the tear or rupture is corrected, the odds are in favor of the foal. However, if there are any other underlying conditions that resulted in your horse's uroperitoneum, the prognosis is guarded. 
After surgery, your foal will most likely be placed on both an antibiotic to reduce the risk of infection, and pain medication as needed. Ongoing follow up will be necessary as directed by your veterinarian to ensure your foal is healing well. 
If treated correctly and quickly, the odds of your foal having any long term or ongoing issues directly related to the uroperitoneum are slim. The only (rarely) identified long term side effect is some colic in your foal. Otherwise, the prognosis should be good.
Top
Uroperitoneum (Foals) Questions and Advice from Veterinary Professionals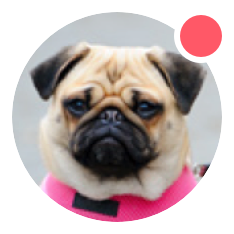 Need pet insurance?