What is Uterine Prolapse?
While uterine prolapse is very rare in mares, it is a very dangerous condition that needs to be taken seriously if it does happen. This condition may cause your mare pain and can be linked to conditions such as intestinal prolapse and uterine rupture. The life threatening complications that can ensue warrant immediate veterinary care for a mare with uterine prolapse; hospitalization, medication, and the return of the uterus to its proper position may be the result.
Uterine prolapse is a rare condition in mares and typically occurs somewhere between immediately after birth up to a few days post birth. This condition results in your mare's uterus coming out of her body either partially or fully and must be taken seriously.
Book First Walk Free!
Symptoms of Uterine Prolapse in Horses
A prolapsed uterus can occur immediately after birth, after spontaneous abortion, or within a few days of giving birth or spontaneous abortion.
Pain
Bleeding
Evidence of a bulge or tissue in the vulvar area
Colic
Vocalization
Causes of Uterine Prolapse in Horses
There is no known cause of uterine prolapse in mares, though a difficult foaling may be a factor. Fortunately, it is a rare occurrence and there are measures that can be taken in an attempt to prevent it from happening; a stress free location for the birth and on hand veterinary expertise are both important. This condition does not have any indication that any further pregnancies will result in a prolapse as long as the initial prolapse was not severe.
Diagnosis of Uterine Prolapse in Horses
The veterinarian can diagnose the condition quickly by analyzing the clinical signs that your mare is presenting. Distress, lack of tone in the surrounding muscles, and the observation of the uterus in a prolapsed state will confirm the need for care. If the situation has occurred and you are waiting for the veterinarian, steps to keep your mare safe until the vet arrives must be taken.
Keep the uterus clean, elevated and protected. Taking these steps will help to prevent swelling, inflammation and reduce the risk of possible infection. It is suggested that if your mare's uterus prolapses, you wrap it in a plastic bag and elevate it immediately until help arrives.
Treatment of Uterine Prolapse in Horses
Once you have secured the uterus and have the proper help to reverse the situation, you will need to reassure your mare and keep her calm. The veterinarian will clean the uterus with saline. Any injuries that your mare has experienced will need to be corrected before the uterus can be replaced. It will be important to stop any bleeding as well.
To begin treating your mare, she may need to be placed under sedation or anesthesia as the procedure could cause her to become agitated resulting in further injury. Once the uterus is cleaned, if the placenta is still attached it will need to be removed carefully.
The uterus will be returned to its correct placement and location by gently massaging the uterus into place. Once the uterus is in place, the veterinarian may fill it with warm saline solution to fully invert the tips of the uterine horns. If these are not correctly positioned, your mare may strain and prolapse her uterus again.
The uterus will also be encouraged to "shrink" with medications. Your mare may also be on antibiotics post reversal of the prolapse to reduce the risk of infection. In some cases, sutures will be done in order to keep the placement secure until all danger of re-prolapse has passed.
Recovery of Uterine Prolapse in Horses
Follow up appointments will be needed as directed by your veterinarian and will also depend on the severity of your mare's individual case. This condition has a promising prognosis dependent on the timely reversal of the prolapse and the overall cleanliness of the situation.
Most complications arise when there is infection, tears or lacerations or tissue that has died upon reversal of the prolapse. If the uterus is not returned to its anatomical position in a timely fashion, the risks increase greatly.
To avoid a prolapsed uterus from going undetected, there are some things you can do to decrease the risks. Monitoring your mare for the first few days post birth will allow you to identify potential problems. Checking in on her every few hours during the first 24 hours may also decrease this risk.
Uterine Prolapse Questions and Advice from Veterinary Professionals
Breeze
Quater horse
10 Years
0 found helpful
Hi I have a 10 year old Qh mare , when she is eating shes constantly dribbling and weeing ,she gets agitated and stamps her feet , this has been going on for a while but is getting really bad, she booked in tomorrow for vet ,she has had 2 foals before i brought her , she even stops to wee when riding and she never used to do that , hope its nothing really bad as she means to the world to me thankyou Toni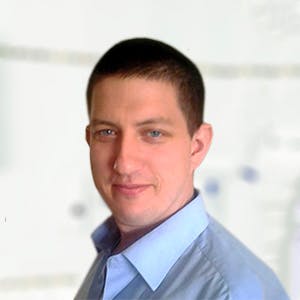 3320
Recommendations
Without examining Breeze I cannot say for certain and it is good that your Veterinarian will be coming out in the morning to examine her; urinary issue may occur after bad foaling (dystocia) or urinary tract issues. I really cannot pin down anything specific or say whether it is isolated to the urogenital tract or not; your Veterinarian will be able to tell you after an examination. Regards Dr Callum Turner DVM
Add a comment to Breeze's experience
Was this experience helpful?