What is Whorled Milkweed Poisoning ?
Whorled milkweed, unlike many extremely poisonous plants, bears a beautiful name, a bright appearance and apparently, an enjoyable taste. Unfortunately, moderate to large consumption of the milkweed plant has led to the sudden and tragic deaths of horses across the United States. In many cases, horse owners will wake in the morning to the horrible sight of fatalities in the pasture or other living environments. Horses that initially survive the toxic event often appear to struggle to catch a breath, are considerably weakened and unable to stand.
While some horses have evaded sudden death after consuming milkweed, these survivors unfortunately emerge from the poisoning with significant impairments, including a partial or total loss of vision and violent seizures. Lingering symptoms of the severe toxicity, especially when accompanied by increasing displays of weakness or depression, may call for an honest conversation with the veterinarian about humane euthanasia. Equine specialists, in particular, have seen a number of cases of plant poisoning, and can offer a realistic prognosis for the horse, as well as recommendations for follow-up care.
The best way to prevent plant poisoning in livestock is to maintain an updated listing of the plants in your area, including potentially opportunistic, noxious weeds. Your veterinarian should be able to supply this information, and/or refer you to a plant specialist. Knowing how to treat the land area and potentially eliminate plants such as milkweed is an effective means of caring for your horse. It is recommended to conduct daily or weekly inspections of the land area.
Despite its beautiful appearance and gentle name, whorled milkweed is a highly toxic plant that has caused a significant number of sudden deaths in livestock across the United States.
Symptoms of Whorled Milkweed Poisoning in Horses
The toxic principles of whorled milkweed are called cardiac glycosides. These chemical compounds attack the tissues and muscles around the heart, leading to slow and labored breathing. The horse may immediately experience bradycardia, tachycardia, or cardiac arrhythmias. Death may occur immediately, or within 2-3 days. Additionally, whorled milkweed in particular contains an unidentified neurotoxin that is notably lethal. Other symptoms of whorled milkweed poisoning in horses include:
Rales
Cyanosis
Continual frothing or over-salivation
Lethargy
Weakness of limbs
Renal congestion
Gastroenteritis
Violent seizures
Hypotension 
Dilated pupils
Hypothermia
Colic
Blindness
Grinding of the teeth
Collapse
Top
Causes of Whorled Milkweed Poisoning in Horses
Poisoning by the milkweed plant is attributable to one or both of these toxic agents: cardiac glycosides (cardenolides) and a non-specific neurotoxin. Fatal poisonings typically occur according to this approximate formula:  for a 1,000-pound horse, a toxic dose may fall between 1/2 and 20 pounds of plant matter. 
Though its silky, elegant tufts join the seeds and float through the spring and summer air, whorled milkweed is a fast and furious cause of equine poisoning and early mortality. The toxic principles of the plant, cardiac glycosides (cardenolides), directly impact the horse's cardiac muscles and give rise to sudden death. Galitoxin is one of the most aggressively lethal toxins found in the plant world. Unfortunately, its geographical reach is far, and its toxic nature especially pernicious.
Not only is whorled milkweed found among other types of vegetation, its seeds and small pieces often infiltrate otherwise healthy, and sometimes professionally tested, bales of hay. Horses and other livestock will ingest the hay without experiencing the typically pungent, strange taste of toxic weeds. Accordingly, a horse may proceed to eat a full meal that contains a potentially lethal dose of these menacing toxins.
Top
Diagnosis of Whorled Milkweed Poisoning in Horses
A horse that surpasses the initial toxic event will still show altered physical signs and symptoms such as weakness and lethargy, as well as atypical behavior. Often, in the case of poisoning by whorled milkweed, equines are discovered in the pasture in the midst of irreparable signs of toxicity, including colic, seizures and blindness. As death occurs in many horses, diagnosis of whorled milkweed poisoning must often wait for the findings of necropsy. 
If you suspect your horse has ingested a small portion of this plant and rapid transport is available, an emergency trip to the large animal hospital may be viable. If possible, it's helpful to bring any part of an unfamiliar plant to the vet for inspection. This is an excellent way to determine if plant poisoning is behind the sudden illness of your horse. Unfortunately, most horses succumb to the ingestion of this noxious weed or have residual effects that render the need for euthanasia.
Top
Treatment of Whorled Milkweed Poisoning in Horses
In a surviving horse, immediate veterinary care is the only chance for survival. The vet will administer treatment to fight the absorption of the poison, and to flush any remaining toxin from the system. Intravenous fluids and active charcoal are the most often used methods of detoxification. Medication to calm seizures and oxygen to ease respiration may be attempted. While immediate death may be mitigated by treatment, the health of surviving horses is typically impacted in numerous ways.
Top
Worried about the cost of Whorled Milkweed Poisoning treatment?
Pet Insurance covers the cost of many common pet health conditions. Prepare for the unexpected by getting a quote from top pet insurance providers.
Recovery of Whorled Milkweed Poisoning in Horses
Watch for overgrazing in the pasture, and ensure that your animals have a continual source of healthy nutrition. Inspect grain and hay, and occasionally have it professionally tested for weed infiltration. Make sure to pay attention to fence lines when looking for toxic plants. Milkweed is one example of a plant that reaches across the fence line. Herbicides or chemical treatment may offer the best form of long-term management.
Top
Whorled Milkweed Poisoning Questions and Advice from Veterinary Professionals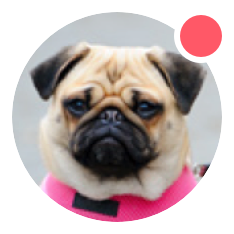 Need pet insurance?