What is Wisteria Poisoning?
Wisteria is group of perennial plants that grow on vines with large groups of beautiful flowers that hang down like jewels. The blooms are usually light purple but may also be pink, white, or blue. The fruits are flat pods with a hairy surface. Wisteria is part of the family that includes flowering pea plants and will come back year after year if you do eradicate them by digging up the roots. It is important to remove them, even though they are pretty, because they are dangerous to your horse's health. In fact, if enough is consumed, ingestion of the wisteria can be fatal.
Wisteria plants are very pretty, but they are not healthy for your horse or any other animal that ingests them. It only takes a few pods of seeds to cause a lethal dosage for your equine. There are two properties in the Wisteria plant, which are Wisterin glycoside and Lectin, most concentrated in the flowers and seeds. Wisterin glycoside causes serious gastrointestinal irritation with pain and diarrhea. Lectin clumps your horse's red blood cells, which can create blood clots and trigger a stroke.
Symptoms of Wisteria Poisoning in Horses
The symptoms of Wisteria poisoning include:
Agitation
Confusion
Dark sticky stool
Depression
Appetite loss
Nausea
Abdominal pain
Watery stool
Abnormal thirst increase
Dehydration (sleepiness, dull eyes, dry skin)
Death (if not treated)
Types
Wisteria is part of the Fabaceae plant family and includes several types:
American wisteria
Wisteria villosa
Wisteria venusta
Wisteria sinensis
Wisteria macrostachya
Wisteria frutescens
Wisteria floribunda
Wisteria brevidentata
Wisteria brachybotrys
Top
Causes of Wisteria Poisoning in Horses
There are two main substances in Wisteria that cause poisoning in horses, which are:
Lectin
Wisterin glycoside
Top
Diagnosis of Wisteria Poisoning in Horses
If your horse has been eating Wisteria or has the symptoms of Lectin or Wisterin glycoside poisoning, you need to call your equine veterinarian. Have a sample of the plant or a picture on hand to help with diagnosing your horse. Your veterinarian will need your horse's medical history, immunization records, and a physical examination. Be sure to let the veterinarian know if you have given your horse any medications.
A complete physical examination will include a lameness assessment, body condition score, overall health and disposition, vital signs, attitude, and stature. The veterinarian will have you walk your horse around to assess the muscles and joints during exercise. General laboratory testing will be done, which usually includes a blood culture, blood count, biochemistry panel, and a urinalysis. The veterinarian will also perform a packed cell volume to determine if your horse is dehydrated and how severe it is. Radiology is not usually necessary in plant poisonings, but if your veterinarian suspects a blockage or other abnormality, x-rays will be done.
Top
Treatment of Wisteria Poisoning in Horses
The usual treatment for most any poisoning in horses (and other animals) include gastric lavage, charcoal slurry, fluid therapy, laxatives, and hospital for observation. The treatment may vary, depending on the amount of wisteria your horse ingested, test results, and the physical examination.
Gastric Lavage
A nasogastric tube will be inserted into the stomach to suction the contents and then rinse it with warm sterile water.  
Charcoal Slurry
Activated charcoal will then be administered through the same tube to absorb any toxins that have not been absorbed yet. The slurry is made with a mixture of ½ pound of charcoal and two quarts of water.
Laxative
One pound of sodium sulphate (Glauber's salt) or magnesium sulphate (Epsom salt) should be dissolved in one third gallon of water. This is given by stomach tube as well.
Fluid Therapy
Your veterinarian will give fluids intravenously (IV) to remove any leftover plant particles and toxins, support circulation, and flush the kidneys. This also prevents dehydration caused by diarrhea.
Hospitalization
The veterinarian will likely want to keep your horse for 12-24 hours for observation and supportive treatment such as oxygen and electrolytes.
Top
Worried about the cost of Wisteria Poisoning treatment?
Pet Insurance covers the cost of many common pet health conditions. Prepare for the unexpected by getting a quote from top pet insurance providers.
Recovery of Wisteria Poisoning in Horses
It is important to continue to monitor your horse carefully for several days to watch for complications such as shock or damage to the kidneys or liver. Your veterinarian will be able to tell you more about what you should be looking for. Be sure to clear your paddocks and fields of any Wisteria or other toxic plants and weeds. An experienced horticulturist will be able to identify plants that can present a danger to your horse.
Top
Wisteria Poisoning Questions and Advice from Veterinary Professionals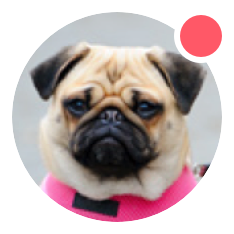 Need pet insurance?